In Ovruch, Zhytomyr region, a mercenary of the Russian Wagner Group paramilitary organization was taken prisoner.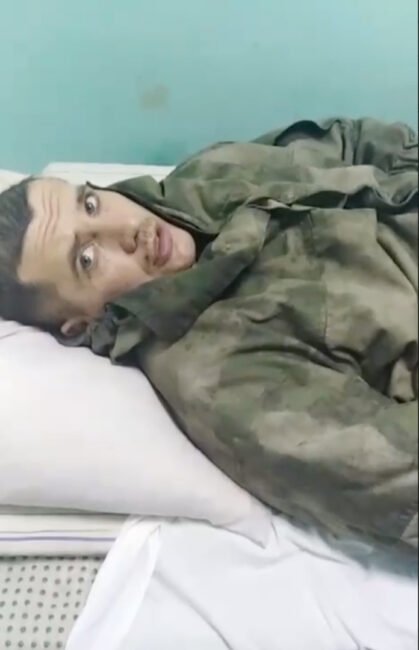 The enemy had previously fought in Syria, Interior Minister Anton Gerashchenko's adviser said via Telegram.
"In  there he was getting $60 a day for the murder of women and children. For Ukrainian women and children, Putin pays him only 2% of the rate. But in Ukraine, he suddenly changed his mind and now considers Putin a scumbag." Gerashchenko signed the video.
Read also:
Judging by the published video, he was promised 56,000 rubles a month in Ukraine. Not a hefty sum at all.
The enemy said he had a broken leg, five bullet wounds and shrapnel wounds. He is now in captivity after receiving medical treatment. Like many others, he was genuinely surprised by the humanity of the Ukrainian soldiers.
We remind you that Wagner is  is a Russian paramilitary organization, whose contractors have reportedly taken part in various conflicts, including operations in the Syrian civil war on the side of the Syrian government as well as, from 2014 until 2015, in the war in Donbas in Ukraine aiding the separatist forces of the so-called Donetsk and Luhansk people's republics.