Dyson announced plans to hire hundreds of engineers over the next five years to create robots capable of doing housework. The company showcased a series of prototypes, designed to demonstrate fine motor skills. Robot hands are able to lift plates from the dryer, vacuum the sofa or lift a toy. In the announcement, Dyson showed a robotic arm with various attachments. These "secret prototypes" were demonstrated at the International Conference on Robotics and Automation in Philadelphia, USA. These are just some of the developments that Dyson keeps secret.
The company, best known for its line of vacuum cleaners, says it aims to develop a "stand-alone device capable of doing housework and other tasks,". Such a device could be released by 2030. Dyson has long emphasized its interest in AI and robotics, which will form the basis of its future products.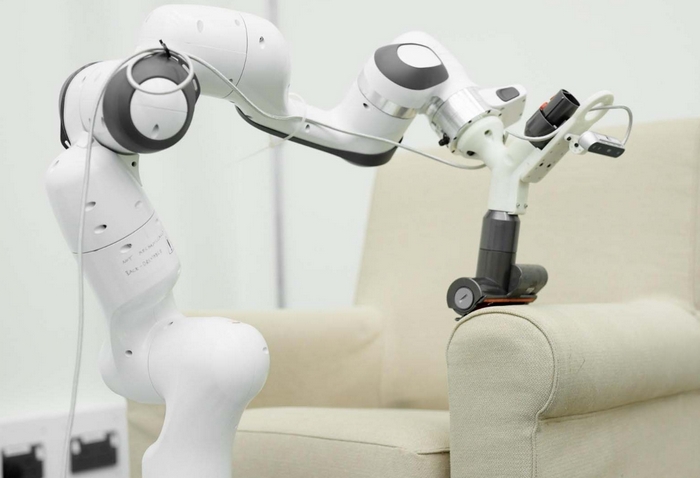 The company claims to have "the largest set of engineers in its history." It also hires 250 robotics engineers with experience in computer vision, machine learning, sensors, and mechatronics. Dyson hopes to hire another 700 people over the next five years. For comparison, this year the company has already added 2,000 new employees.
In addition to hiring staff, the company is also building the UK's largest robotics research center. It will be located at Hallavington Airport next to the company's existing design center in Malmsbury, Wiltshire. In there the company will renovate an aircraft hangar with the help of 250 robots. Previously, this site was intended for the development of the Dyson electric car, but the project was canceled in 2019.
"This is a 'big bet' on future robotic technology that will drive research across the whole of Dyson, in areas including mechanical engineering, vision systems, machine learning and energy storage," said Jake Dyson, the company's chief engineer and son of company founder James Dyson. In 2020, Dyson announced plans to invest about $3.45 billion in robotics, new propulsion technologies, and machine learning software by 2025. The company plans to spend about $750 million this year.
You can also help Ukraine fight with Russian occupants via Savelife or via an official page of the National Bank of Ukraine.
Read also: