The Prime Minister of Great Britain Rishi Sunak held a telephone conversation with the President of Ukraine Volodymyr Zelenskyi, during which they discussed the current state of the war that Russia is waging against Ukraine.
Successive victories of Ukraine are gradually pushing the Russian military back from the occupied positions, the morale of the occupiers is extremely difficult, and they are suffering serious losses. So the leaders of both countries agreed on the need to use this moment to accelerate global military and diplomatic support for Ukraine.
Prime Minister Rishi Sunak outlined Great Britain's ambitions to increase support for Ukraine, including by providing Ukrainian military with additional artillery systems and heavy weapons, as well as Challenger 2 tanks. These are the main battle tanks of the third generation of the British Ground Forces, which are in service with the UK Army since 1995.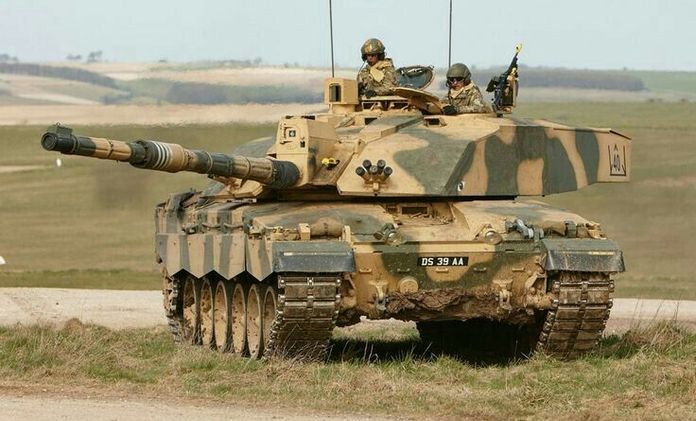 The Challenger 2 is equipped with a 120 mm L30A1 55-caliber tank gun, a 7.62 mm L94A1 EX-34 chain machine gun (located to the left of the gun barrel), and an L37A2 machine gun. The tank can carry 50 shells of the main weapon and 4200 rounds of caliber 7.62. The crew consists of four people. The turret and hull are protected by second generation Chobham armor, also known as Dorchester.
Prime Minister Rishi Sunak added that he and the entire British Government will work intensively with international partners so that Ukraine can quickly receive the kind of support that will allow our military to use its advantage, win this war and ensure peace.
Rishi Sunak also welcomed the new decisions of other countries in this direction. In particular, we recently wrote that Poland plans to provide Ukraine with a company of Leopard tanks. This issue was discussed in Lviv during the second summit of the Lublin Triangle, at which the presidents of Poland, Lithuania and Ukraine signed the Joint Declaration.
Read also: