US President Joe Biden had a personal meeting with Japanese Prime Minister Fumio Kishida in Tokyo on Monday, announcing close cooperation between the two countries in space projects. Earlier, Japan said it hoped to land on the moon by the end of this decade.
As a result of the meeting, it was announced that the countries will work together within the framework of the US-led Artemis program to send people to the moon and then to Mars.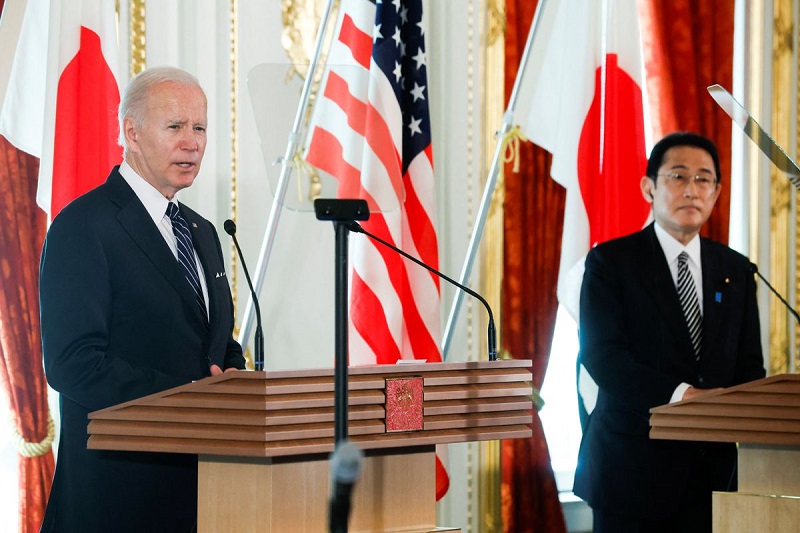 "I'm excited (about) the work we'll do together on the Gateway Station around the Moon, and look forward to the first Japanese astronaut joining us on the mission to the lunar surface under the Artemis program," said Joe Biden at a joint press conference.
Japan's internal space program focuses on satellites and probes, so Japanese astronauts have turned to the United States and Russia to travel to the International Space Station. But in light of recent events related to Russia's war against Ukraine, cooperation with the aggressor country is coming to naught.
Japan's JAXA space agency is looking to revitalize its ranks by launching the first selection of new astronauts in 13 years last year. At the same time, abolishing the requirement for applicants to have a degree, and encouraging women to apply, because all seven current astronauts in the country are men.
You can also help Ukraine fight with Russian occupants via Savelife or via an official page of the National Bank of Ukraine.
Read also: