NASA's mission to study the atmosphere of Mars and the evolution of volatile matter (MAVEN) returned to normal scientific activity on May 28, 2022, after getting off the safe mode, which lasted for a long time. In February, the spacecraft had problems with inertial measurement units (IMUs).
MAVEN launched in November 2013 and entered orbit around Mars in September 2014. The purpose of the mission is to study the planet's upper atmosphere, ionosphere, and interactions with the sun and solar wind to investigate the loss of the Martian atmosphere into space. Understanding the loss of the atmosphere gives scientists the opportunity to determine the history of the atmosphere and climate of Mars, the availability of liquid water, and the suitability of the planet for habitation. MAVEN's main mission was envisioned to last 1 year.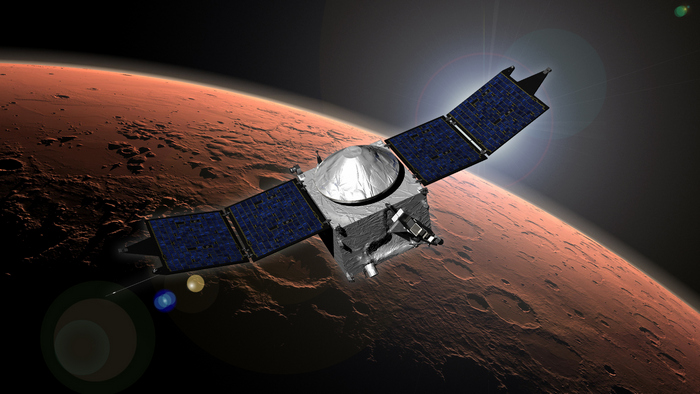 On February 22, 2022, the team lost contact with the spacecraft after performing the normal scheduled IMU-1 power cycle. IMUs are used to determine the position of a spacecraft in space by measuring its speed. There are two identical units on MAVEN's board: IMU-1 – the main one, and IMU-2 – for the backup. After re-establishing contact with the spacecraft, engineering telemetry showed that it could not determine its position on any of the IMUs. In response, the spacecraft restarted the computer, but could not determine its position. As a last resort, the spacecraft switched to a backup computer, allowing MAVEN to obtain accurate readings from the IMU-2. The spacecraft went into "safe mode", in which it stopped all planned activities, including scientific and relay operations, and awaited further instructions from Earth.
In the following months, the Lockheed Martin spacecraft team worked to accelerate software development to enable "all-star" mode, as the IMU-2 is expected to expire in October. On April 19, five months ahead of schedule, the spacecraft team completed the development and transferred the software cipher to MAVEN.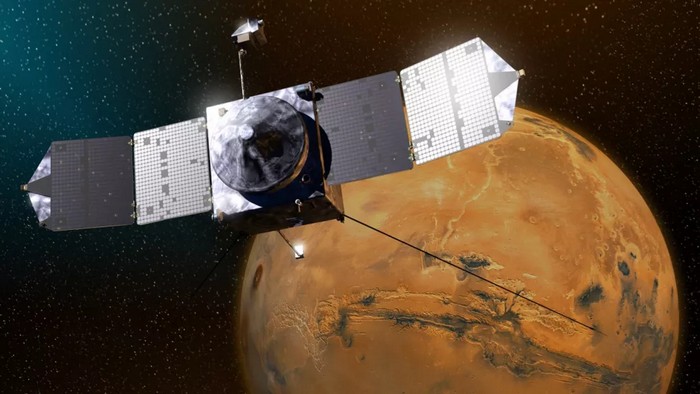 After "all-star" mode was turned on, the spacecraft team and the science team activated the instruments and set them up to operate in science mode. The technique proved to be working and the observation was successfully resumed, but the spacecraft was limited in guidance to Earth until the completion of "all-star" mode testing. However, MAVEN even observed the release of a coronal mass that collided with Mars less than two days after the devices were turned on. Currently, the MAVEN spacecraft continues to operate successfully in the main mode.
You can also help Ukraine fight with Russian occupants via Savelife or via an official page of the National Bank of Ukraine.