Atomic Heart developer Mundfish has responded to recent criticism of its lack of support for Ukraine and condemnation of the Russian government. In a tweet, the developer said it would not "comment on politics or religion," indicating that it will not change its stance, or lack thereof, as the release of Atomic Heart approaches.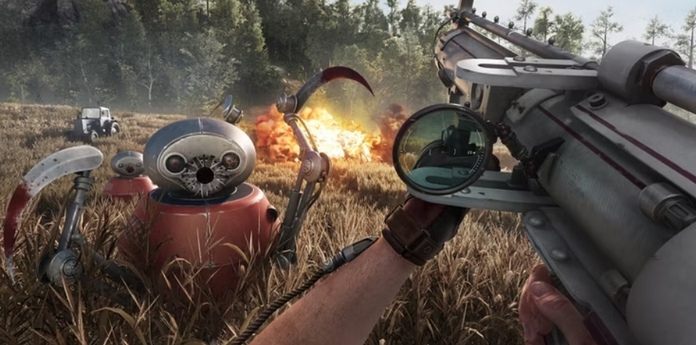 This comes after Mundfish was accused of developing Atomic Heart with money provided by sanctioned Russian companies and banks that are "systemically important" to the Russian government. Because of this, there are fears that profits from the game will help the Russian government in its invasion of Ukraine – something that Mundfish has made clear it will not address.
We do not comment on politics or religion. Rest assured; we are a global team focused on getting Atomic Heart into the hands of gamers everywhere.

— @Mundfish #AtomicHeart (@mundfish) January 16, 2023
The story began when a Twitter user under the pseudonym Aryo, who specializes in covering Russian agression in Ukraine, was asked by one person to analyze the behavior of the developers of Atomic Heart in relation to the war. In a series of posts, Aryo wrote that the developers intend to release their game in Russia, Belarus, Kyrgyzstan, Moldova, Tajikistan, Turkmenistan and Uzbekistan on the VK Play platform.
Data premiery gry będzie 21 lutego 2023 r. Idealnie wpasowali się w rocznicę inwazji na Ukrainę.

Widzę, że dyskusja trwa od kilku miesięcy i widać również wyśmiewanie bojkotujących poprzez twierdzenia, że w sentymentach do sowieckich klimatów nie ma nic złego, a to tylko gra pic.twitter.com/ovfVrYQ2Ei

— Aryo (@SomeGumul) January 13, 2023
Not only that, one of the studio's investors is the Gaijin company, which paid for advertising on the "DPR" (terrorist organization Donetsk People's Republic) YouTube channel, for which the Russian military is actually responsible, in order to promote its products. Another major Mundfish investor is GEM Capital, controlled by a former Gazprom executive, which "actively invests in the Russian oil and gas industry."
Boli mnie ta sytuacja, bo czekałem na tę grę. Mam wykupiony game pass więc mogę już teraz zacząć w nią grać, ale negatywny bagaż tej gry sprawił, że nie mam ochoty tego włączyć. Podobnie mam z Metro Exodus, ale w tym przypadku nie wiem dokąd idą podatki z wpływów

— Andrzej żartobliwie (@inkwizytorzlasu) January 14, 2023
Aryo claims that Mundfish has never spoken out about the war in Ukraine before. Despite numerous requests from both opponents and supporters of the war, the studio has not made any statement on the matter. Developers, including Remedy and A4 Games, have been criticized for not marking their position.
w sumie sprawa jest trochę bardziej skomplikowana – bo grę ma pod skrzydłami Microsoft i kupując usługę Game Pass też każdy przyczynia się do finansowania Atomic Heart. @XboxPL wołam dla wyjaśnienia w jakie miasta na Ukrainie dokładnie celują.

— Maciej Makuła (@Wonziu) January 14, 2023
Equally important is the release date of the game, which is scheduled for February 21. It was on this day last year that Russia recognized the independence of the "republics", the "liberation" of which was supposed to be the reason for the start of the war.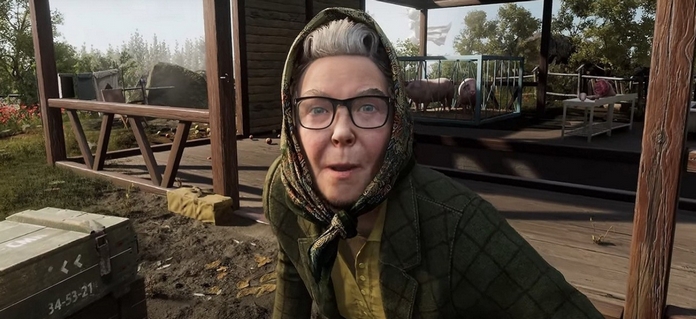 The reaction of the players did not take long. Some have stated that they are not going to buy the game so as not to support a studio with ties to Russia. Others thanked Aryo for this thread, as they were previously unaware that the game could support the continuation of the war in Ukraine. There's also no shortage of voices calling for Microsoft to address the issue, as Atomic Heart will be available on Xbox Game Pass from launch day.
Read also: