It became known that the Air Defense Forces of Ukraine started using the Israeli SMARTSHOOTER system, which will help to intercept kamikaze drones.
Ukrainian cities and villages, energy infrastructure of our country have been subject to massive attacks by Iranian Shahed 136 kamikaze drones. Although not particularly agile and fast, they are sometimes able to overcome our air defense system. Therefore, it is not surprising that the Ministry of Defense of Ukraine is looking for ways and means to combat these drones. Attention was drawn to the development of the Israeli company SMARTSHOOTER, which has interesting solutions to combat drones of this type.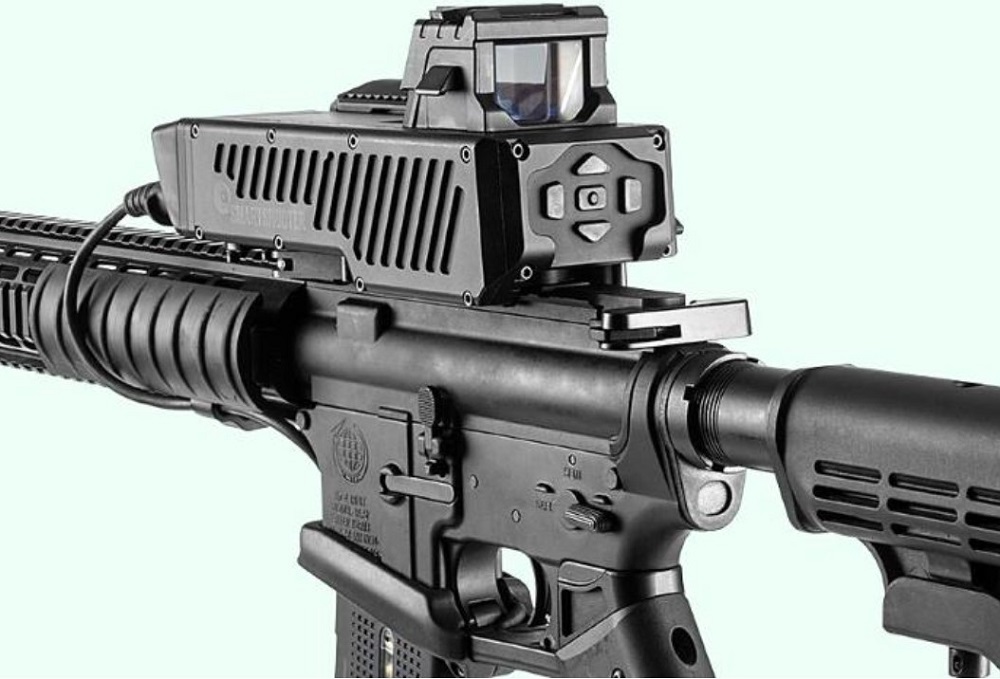 Today we will talk about the effective means from this Israeli company, but first a few words about SMARTSHOOTER itself.
Read also: Invasion of Ukraine: Bayraktar TB2 strike UAV review
A few words about SMARTSHOOTER
Smart Shooter is an independent technology company based in northern Israel, founded in 2011 to develop advanced systems to improve the accuracy and lethality of small arms used by the military and law enforcement professionals around the world.

The company is a designer, developer and manufacturer of innovative world-class fire control systems that significantly improve the accuracy and lethality of small arms. SMART SHOOTER technology enhances mission effectiveness with its ability to accurately engage and destroy ground, air, static or moving targets, day or night, thanks to a wealth of experience in developing unique solutions for warfighters.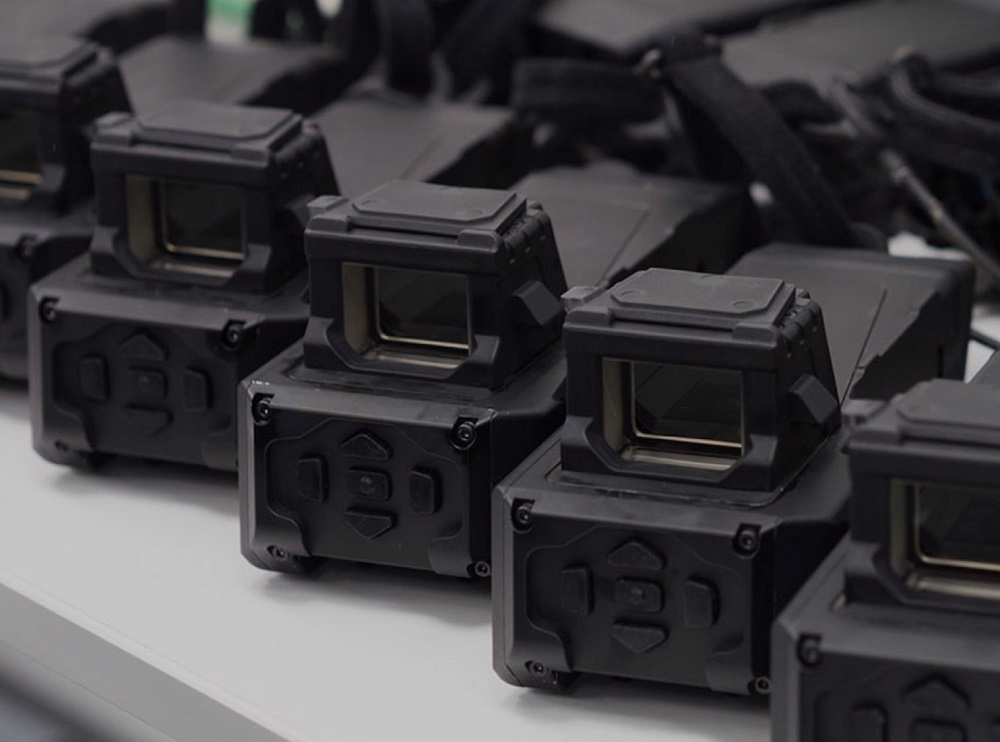 The company's experienced team of engineers combines electro-optics, computer vision technology, real-time embedded software, ergonomics and systems engineering to provide cost-effective and easy-to-use solutions for use in today's armed conflicts.
SMART SHOOTER is headquartered in Yagur, Israel and its American subsidiary Smart shooter Inc. is located in Maryland. Smart Shooter also has offices in Dusseldorf (Germany) and Canberra (Australia).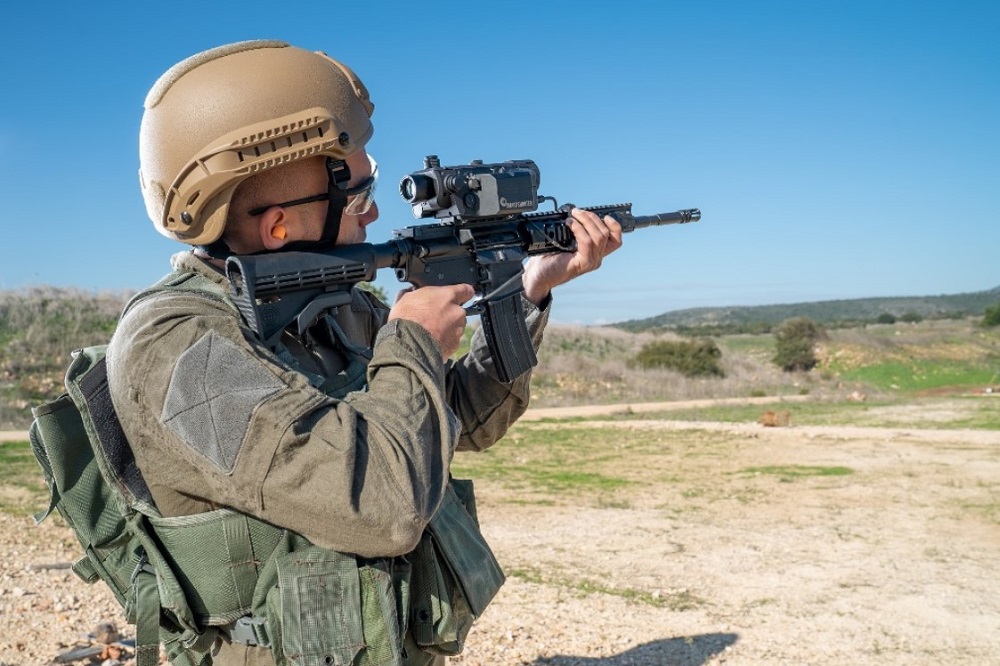 Read also: Weapons of Ukrainian Victory: Iris-T SLM for Ukraine from Germany
What is the Smart Shooter SMASH fire control system?
The Smart Shooter SMASH family of fire control systems (FCS) are smart weapon aiming systems for kinetic attack and neutralization of enemy fighters, vehicles and drones.
The Israeli company Smart Shooter Ltd has a very interesting family of smart sights / combat optics or "fire control systems" (FCS) for defeating moving targets – SMASH, which reminds a bit of DefenseReview from the family of smart TrackingPoint systems. But SMASH has its own concept and is worth considering. The Smart Shooter SMASH family of fire control systems includes SMASH 2000, SMASH 2000 Plus, SMASH AD and SMASH X4. Two mounting systems are also available for them: SMASH HOPPER and SMASH HOPPER P. More recently, the company has introduced an advanced robotic weapon that can be installed on various small UAVs and other unmanned aerial platforms – SMASH Dragon. Also interesting is the project of an autonomous tactical robot developed jointly with Roboteam, equipped with a weapon station based on artificial intelligence, which is automatically aimed at the target and hits it with maximum accuracy.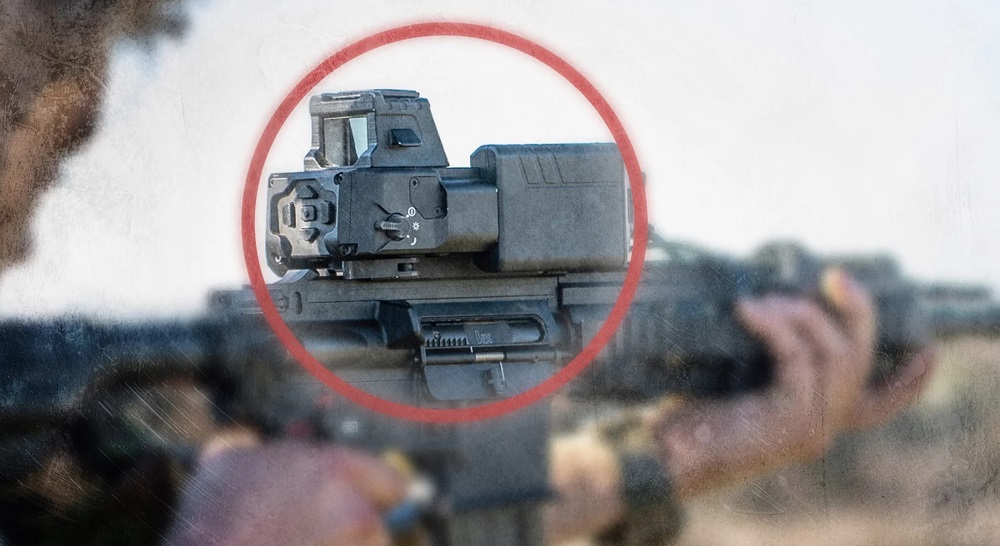 In general, the SMASH FCS is mounted directly to the upper MIL-STD-1913 "Picatinny" rail of a rifle or carbine, and the choice of a specific SMASH FCS will be dictated by mission requirements. If you simply need a system to target enemy fighters and ground vehicles, you may choose the SMASH 2000. If you also need the ability to destroy unmanned aerial vehicles, then you should probably choose the SMASH 2000 Plus.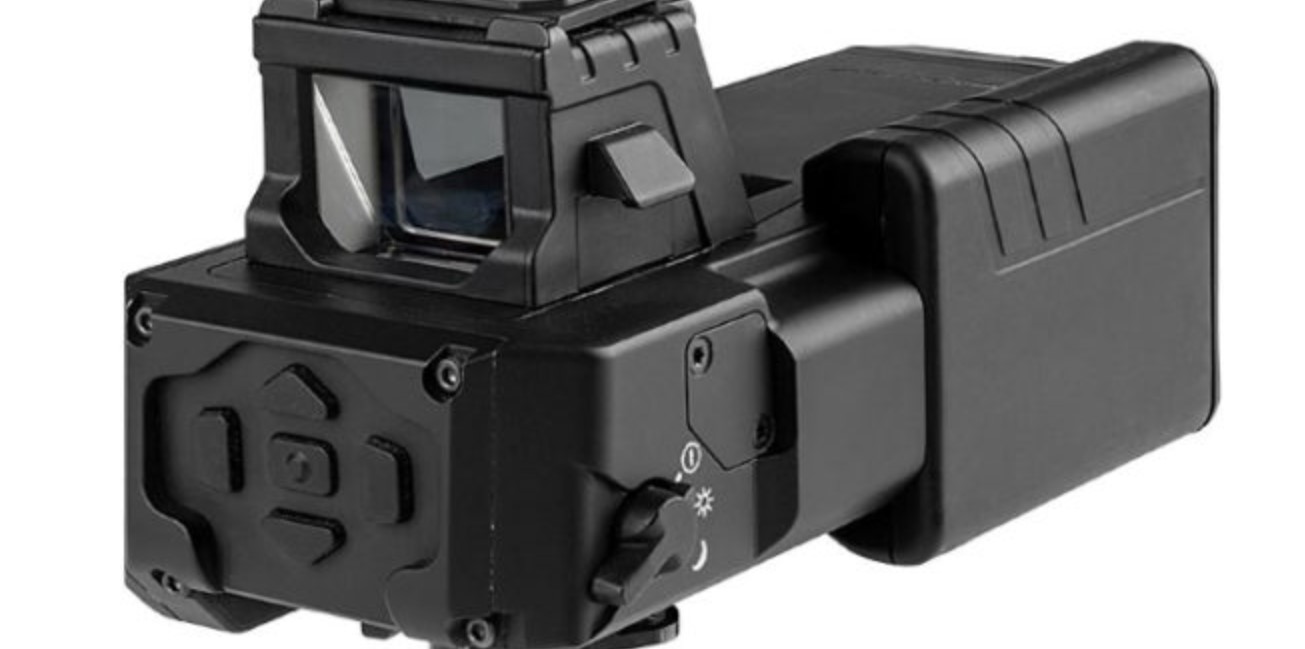 If you need a more advanced FCS for "kinetic elimination" of low-flying drones that can communicate with C4I systems, battle management systems and external sensors, choose SMASH AD. And finally, if you need 4x optics to engage moving targets at long range, then SMASH X4 is the best choice for you.
Let's get acquainted with each element of this system.
Read also: Weapons of Ukrainian Victory: Aspide Anti-Aircraft Missile System
SMASH fire control system (FCS)
The Smart Shooter SMASH family of field-ready solutions provides end-users with a "one-shot, one-hit" experience, creating a significant advantage for infantry soldiers and ultimately revolutionizing the world of small arms and optics.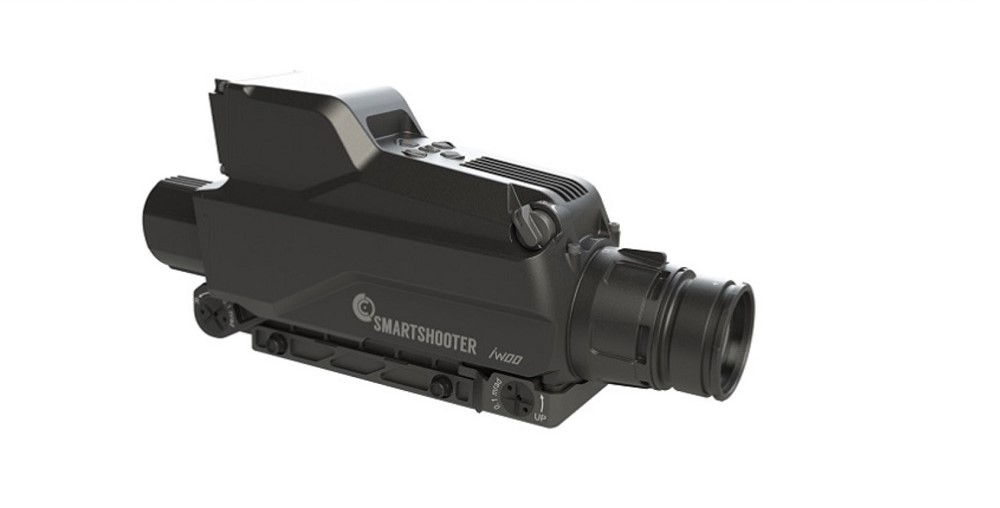 The SMASH fire control system quickly and accurately neutralizes targets and increases the accuracy and lethality of the assault rifle, ensuring the safety of friendly forces and reducing collateral damage. With its unique technology that connects elements of the battlefield, SMASH creates a micro-tactical network that significantly improves real-time situational awareness and ensures the entire platoon has a common operational picture.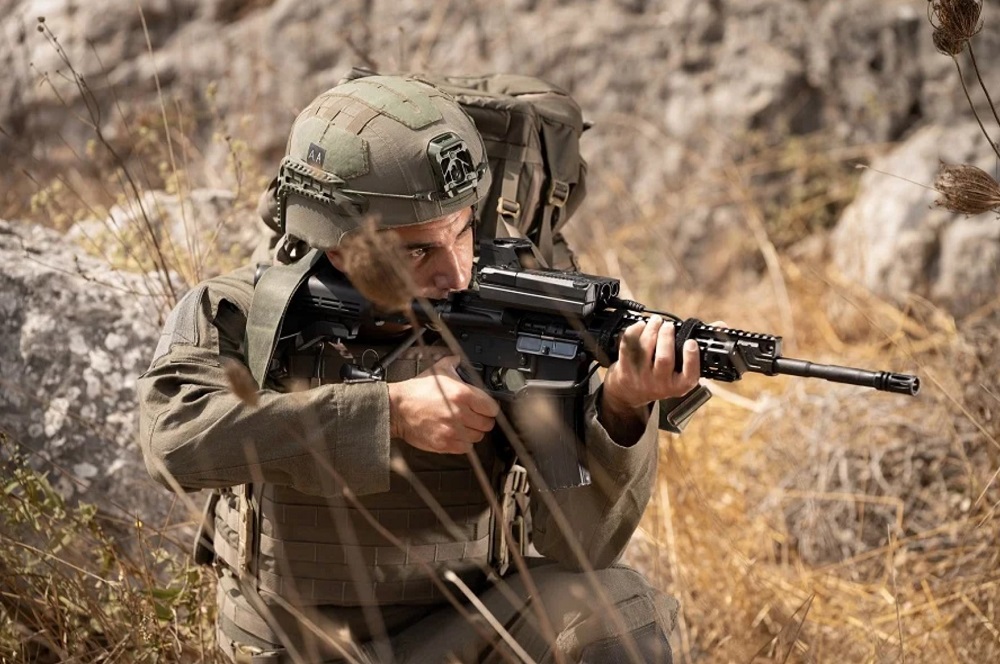 The SMASH Fire Control System (FCS) is an external add-on solution that can be integrated into any type of military rifle. Once the user identifies the target (either manually or with the guidance of a detection system) and locks on to it, SMASH tracks its movement and synchronizes the firing of the shot to ensure a quick and accurate hit on the target. SMASH can be used as a standalone solution or in combination with other systems to provide effective layered protection.
Read also: All about the General Atomics MQ-9 Reaper
SMASH 2000
The SMASH 2000 is a battle-proven fire control system designed to ensure that every shot finds its target, day or night, and to ensure the safety of friendly forces.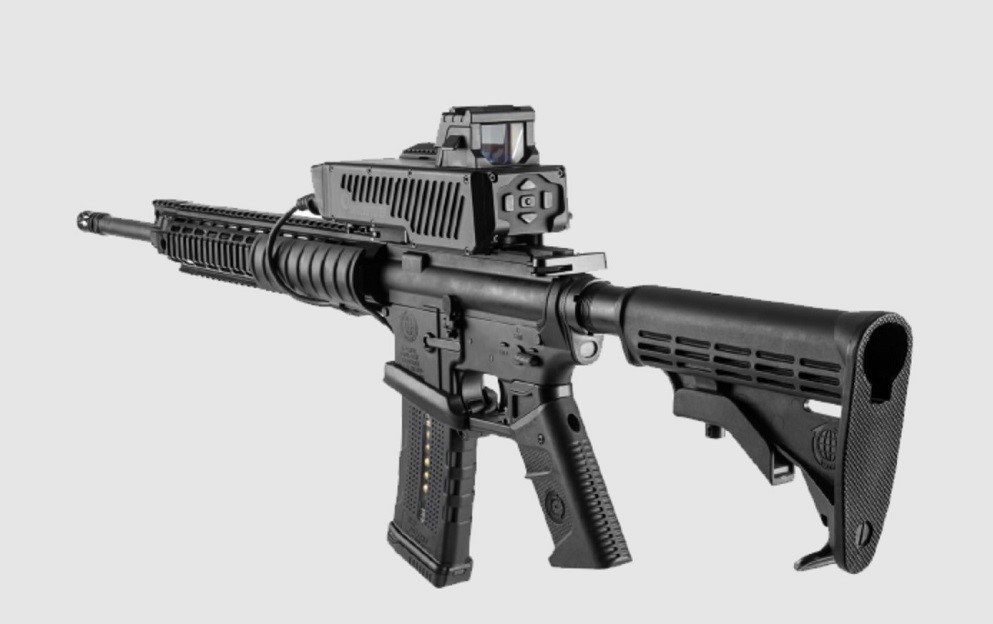 Special patented target acquisition and tracking algorithms are integrated with sophisticated image processing software into a reliable and cost-effective hardware solution. SMARTSHOOTER's fire control solutions are designed to give soldiers and law enforcement officers a decisive tactical advantage in nearly every operational scenario, maximizing force lethality and operational effectiveness in any encounter.
Read also: Weapons of Ukrainian Victory: NASAMS air defense that protects Washington
SMASH 2000 PLUS
The SMASH 2000 Plus is based on the SMASH 2000 system, but includes the full feature set of the SMASH fire control system with an additional advanced Counter-UAS mode that provides precise hard engagement of drones or any static or moving ground targets.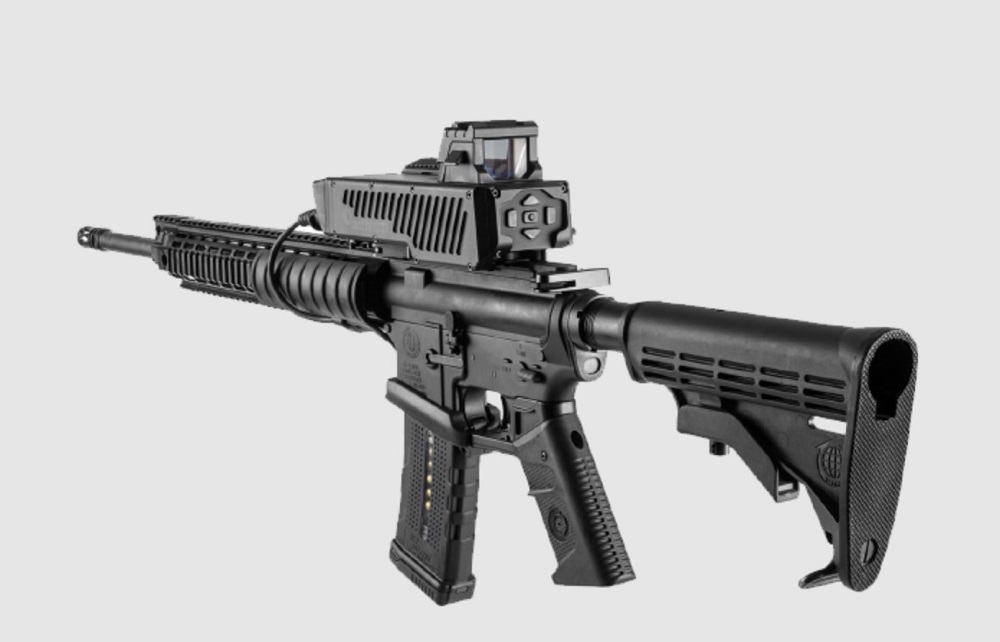 SMASH 2000 Plus is suitable for the protection of borders, paramilitary formations and strategic objects.
Read also: Silent killers of modern warfare: most dangerous military UAVs
SMASH 3000
SMASH 3000 is the latest and most advanced fire control system from SMARTSHOOTER. All operational and technical solutions from previous versions have been incorporated into the system, making it even more efficient, while significantly reducing weight and size.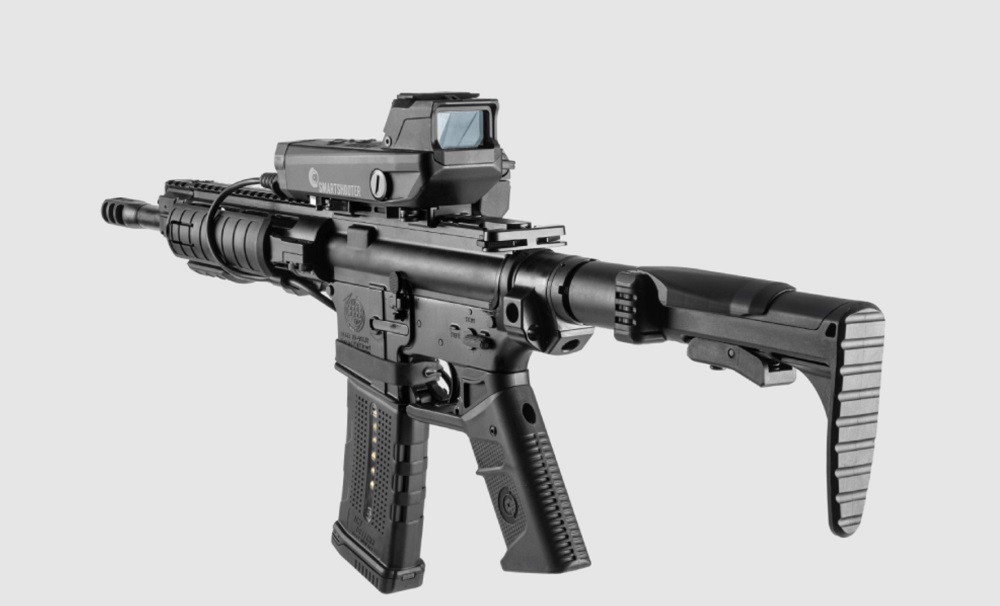 SMASH X4
The SMASH X4 combines a 4x magnification optical sight with SMARTSHOOTER fire control capabilities to detect, recognize and identify threats over long distances.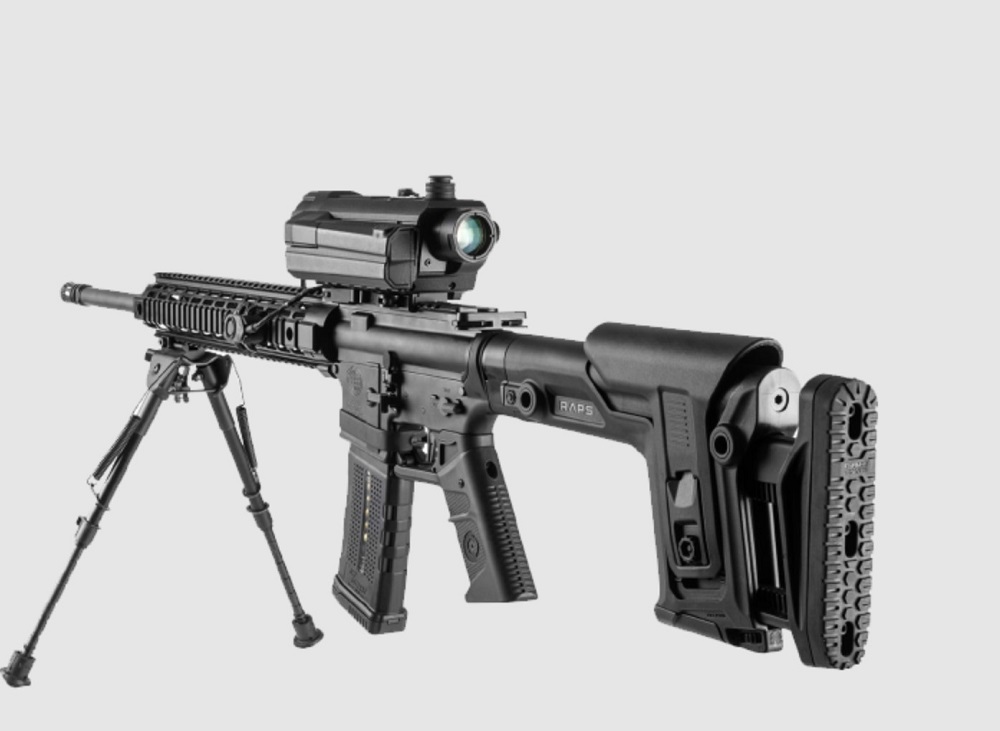 The SMASH 4M also features an engraved grid that allows for battery-free shooting. An optional built-in laser rangefinder (LRF) allows range measurement either as a user-initiated function or as a system input to improve accuracy. The system integrates Lock-Track-Hit capabilities to engage static and dynamic targets in challenging shooting conditions and tactical scenarios.
Read also: Weapons of Ukrainian victory: French Crotale SAM
SMASH AD
SMASH AD contains a built-in laser rangefinder (LRF). The SMASH AD system can also receive and display target information from an external sensor, radar or detection system.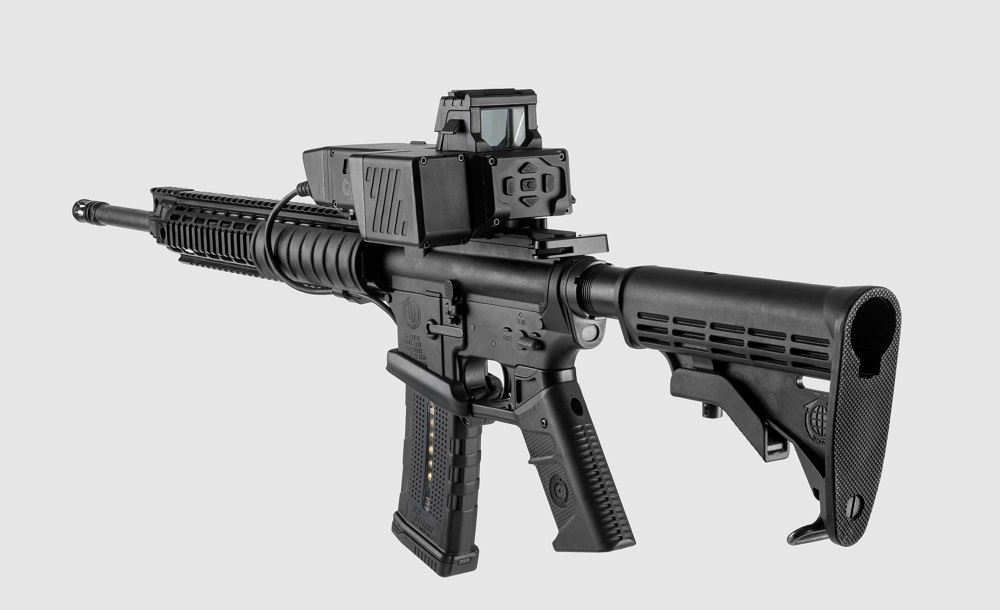 The user identifies the target (either by himself or using external sensors) while checking the target range through the LRF. Once the target is locked on, the system automatically tracks the target while the user pulls and holds the trigger until the fire control system (FCS) fires a round with high accuracy. SMASH AD developers promise accurate, fast, safe and easy threat elimination. This weapon is almost foolproof, with an efficiency of over 95%, making it almost ideal for fighting not only infantry but also drones.
Read also: All about the 155mm M777 howitzer and M982 Excalibur guided projectile
SMASH HOPPER
But the developers went further and created various interesting fire control stations. The first was the SMASH HOPPER system, which is a lightweight remote controlled weapon station (RCWS) that uses SMASH Fire Control technology. SMASH HOPPER provides operators with the ability to remotely engage ground targets and small unmanned aerial vehicles.
The combination of light weight and compact size makes SMASH HOPPER ideal in urban areas, borders, sensitive infrastructure and difficult terrain. HOPPER can be deployed in several configurations including tripod, fixed mast, surface vessel and vehicle. Tracking and locking capabilities allow the system to maintain lock while maneuvering on land or sea.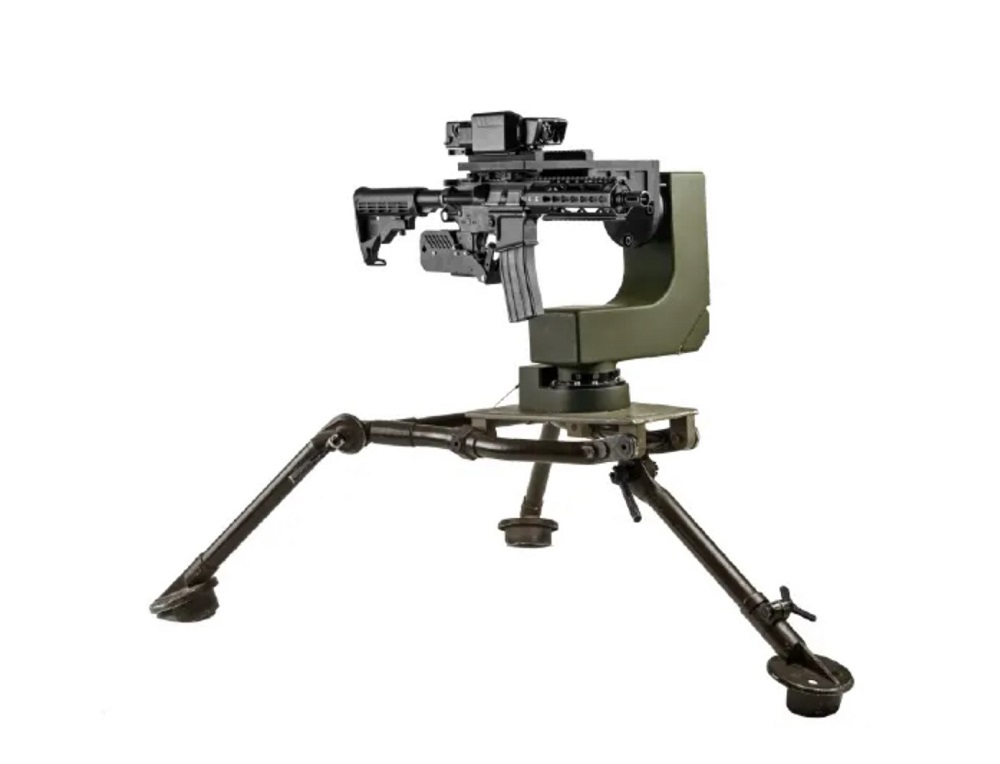 SMASH HOPPER can also be integrated into an existing command and control system, giving operators the ability to relay or receive targets over existing communications networks.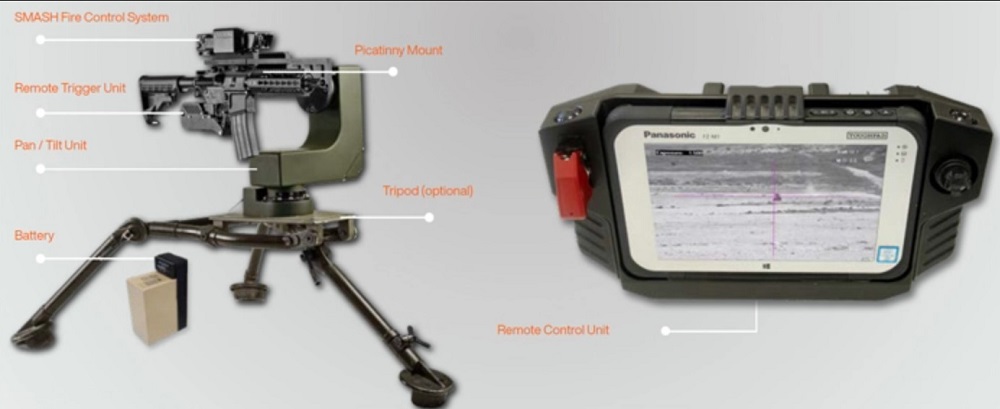 This lightweight remote-controlled weapon station can be mounted on an armored tactical vehicle to successfully engage moving targets both on the ground and in the air from a range of over 300 meters. Weighing about 15 kg, SMASH Hopper is a compact system that is easy to deploy. Most interestingly, it is operated by a single operator from a safe distance or from inside a protected vehicle. Smart Shooter is equipped with a safe trigger mechanism and offers the ability to work day and night with automatic scanning and target detection.
Read also: Switchblade: American kamikaze drones to protect Ukraine
SMASH HOPPER P
The SMASH HOPPER P Ultra-Light Portable Remote Controlled Weapon Station (RCWS) using SMASH Fire Control is a lightweight version of the SMASH HOPPER.
SMASH HOPPER P provides soldiers on today's battlefield with a unique and innovative capability – an ultra-lightweight, portable, remote-controlled weapon station that can be carried, assembled and operated by one person. SMASH HOPPER P can be used in an extremely wide range of operational scenarios, providing soldiers with a lethal, accurate and stealthy solution.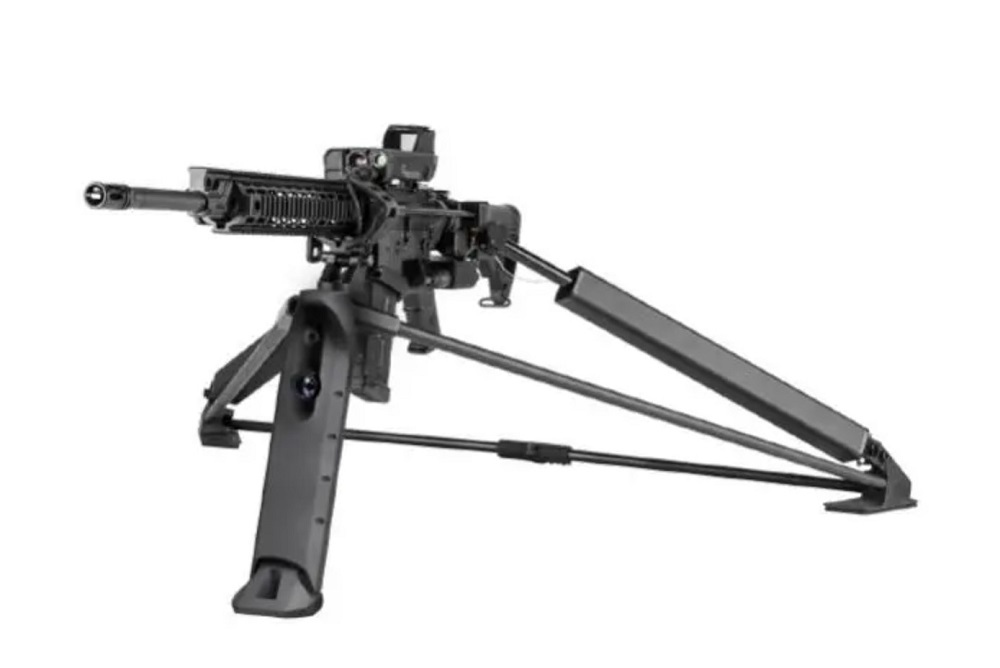 The combination of light weight and compact size of the SMASH HOPPER P makes the system ideal for harsh environments as well as for situations where low profile is required. The system can operate in an extremely wide range of operating scenarios.
Read also: Weapons of Ukrainian Victory: Review of Starstreak MPADS
SMASH Dragon
The SMASH Dragon system was first introduced by the company in January 2022. It is an advanced robotic weapon that can be mounted on various drones and other unmanned aerial platforms.
The remote-controlled SMASH Dragon is equipped with SMASH's proprietary target detection and tracking algorithms, as well as advanced computer vision capabilities, to provide fast and accurate engagement of targets from the air.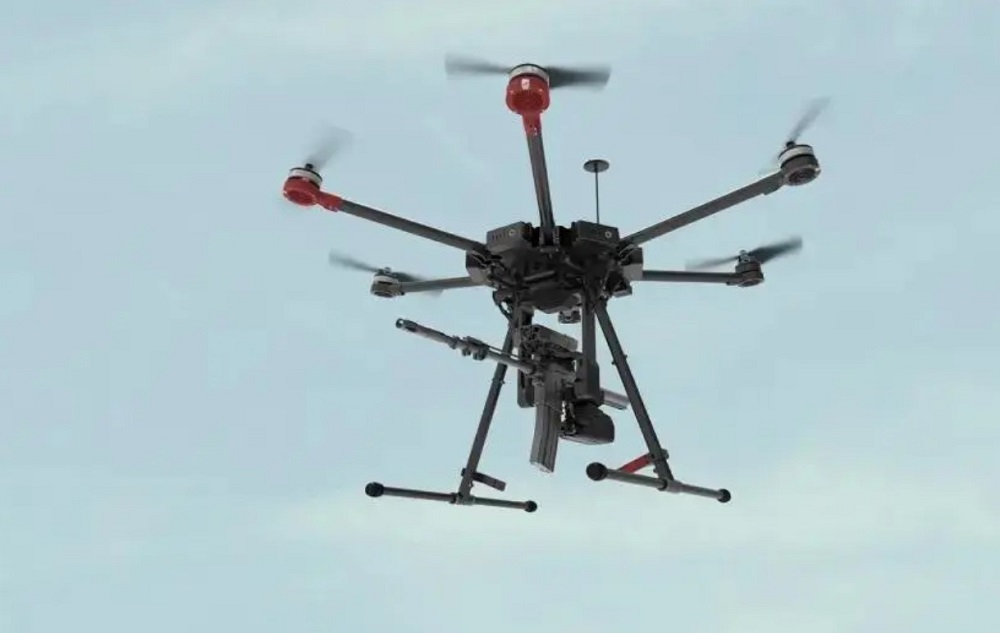 Thanks to advanced data processing, the artificial intelligence system autonomously identifies and distinguishes between different types of targets, such as a person or vehicle, regardless of whether they are in motion or static.
The company said the system has successfully passed combat tests and is now in the final stages of development.
Michal Mor, CEO of SMART SHOOTER said: "Smart Shooter's SMASH technology provides precision engagement of threats on the ground, in the air and at sea. Now we are pleased to offer the same precise, battle-proven target engagement technology mounted on an unmanned aerial platform that can be controlled from a distance. When it comes to drones, platform weight is a critical factor as it affects mission endurance and cost, and we are proud to announce that the extremely lightweight SMASH Dragon meets these criteria."
Another interesting project is a joint effort between Steadicopter and Smart Shooter – the Golden Eagle unmanned helicopter, an innovative RUAS with precision targeting capabilities using SMASH technology.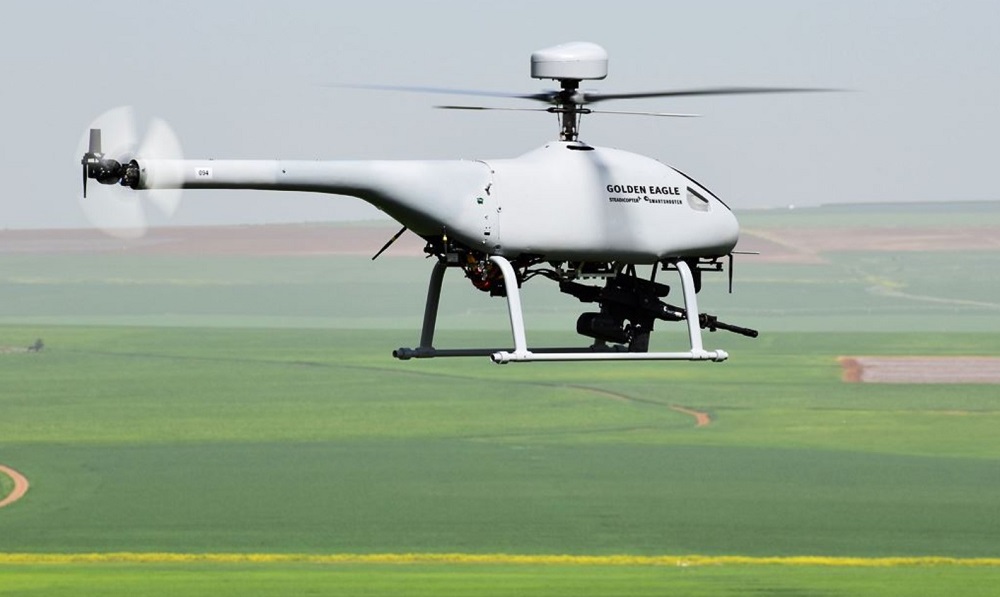 Based on the battle-proven Black Eagle 50E platform, the Golden Eagle combines AI-based technology with Smart Shooter's SMASH Dragon system. The AI-powered technology provides superior situational awareness and autonomous multi-target classification and tracking, while SMASH Dragon, a remotely operated robotic weapon, tracks the target and delivers an accurate hit.
Lightweight, extremely cost-effective, easy to operate and maintain, the Golden Eagle has high endurance and provides vertical take-off and landing capability for mission success.
Automatic tactical robot with Smart Shooter SMASH
In June 2022, SMARTSHOOTER and Roboteam presented an integrated solution of an autonomous tactical robot equipped with an artificial intelligence-based weapon station that automatically aims at the target and hits it with maximum accuracy. The robot is operated remotely using a control system that allows the operator to observe the terrain and fire from afar. In addition, since the SMARTSHOOTER sight is capable of accurately engaging UAVs, the integrated solution can serve as a tactical drone interception device on the battlefield. The robot can also be used in urban scenarios, patrol missions and border protection.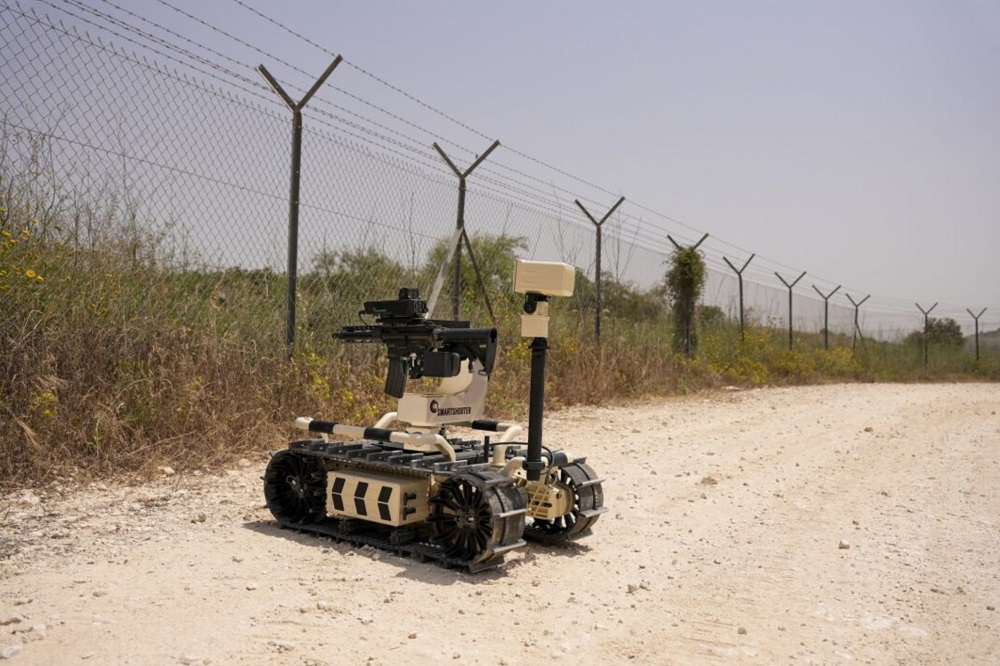 The integrated solution is the result of a combination of Roboteam's TIGR robot and SMARTSHOOTER's SMASH Hopper, a Light Remote Controlled Weapon Station (LRCWS). The TIGR (Transportable Interoperable Ground Robot) is a tactical robot designed for explosive ordnance disposal, hazardous materials handling and reconnaissance tasks. Its height is 95 cm, it weighs about 75 kg and can be carried by two people. Other features include high maneuverability in difficult terrain, in all weather conditions, and the ability to climb stairs. Its movements have 5 degrees of freedom, which makes it very flexible in weapon control, the robot is also equipped with an HD camera and night vision.
But so far it is an experimental project that has not yet taken part in combat operations, even in Israel.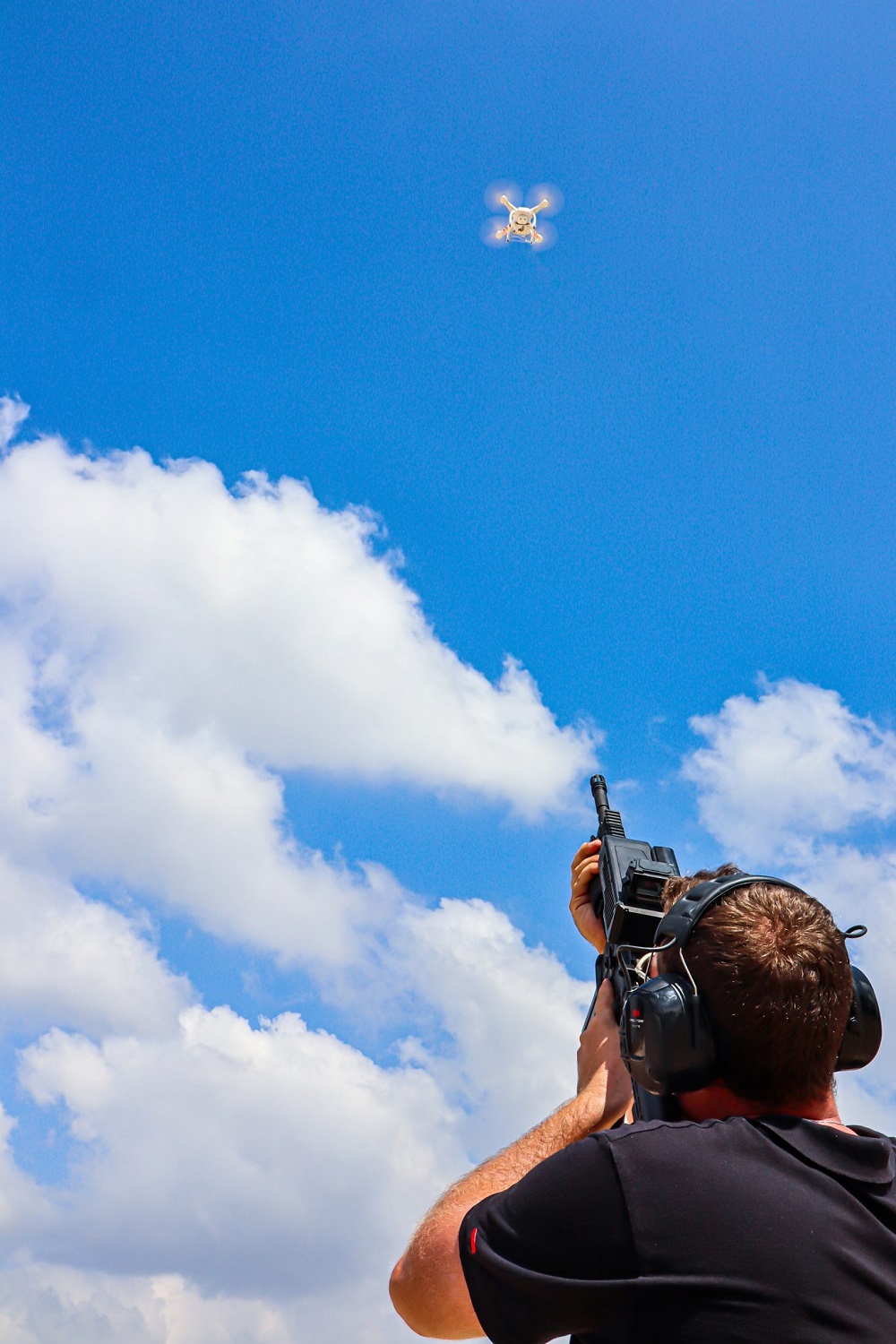 So far, there is no exact data on what exactly Ukraine will receive to fight drones, but the very fact of cooperation with SMARTSHOOTER gives hope that we will receive an innovative SMASH fire control system (FCS). This will give an edge to our soldiers on the front line, as well as help us effectively fight kamikaze drones.
Read also:
The invaders will not escape from retribution. Death to the enemies! We believe in our Victory! Glory to the Armed Forces! Glory to Ukraine!
You can also help Ukraine fight with Russian occupants via Savelife or via an official page of the National Bank of Ukraine.