You can watch the launch of the new AMD RDNA 3 graphics online. This was reported by the press office of AMD, which has been a driving force of innovation in the field of high-performance computing, graphics technologies, and visualization for more than 50 years.
The company announced the online event "together we advance_gaming", dedicated to the next generation of AMD Radeon graphics. AMD executives will talk in detail about the new high-performance, energy-efficient architecture AMD RDNA 3, which will provide a new level of performance, efficiency, and functionality for gamers and content creators.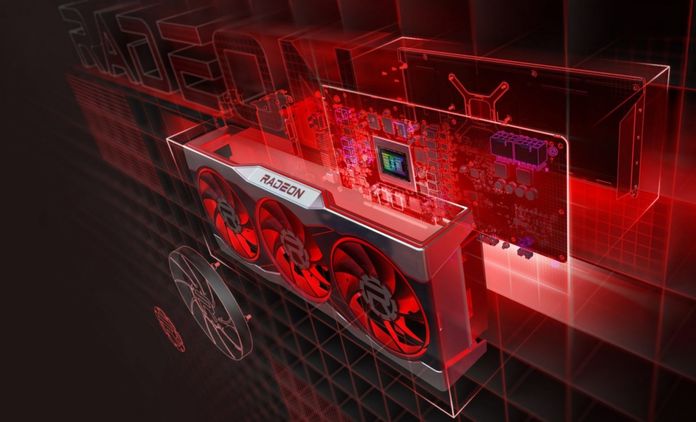 The live stream will start on Thursday, November 3 at 4:00 PM ET on AMD's YouTube channel. The recording will be available a few hours after the end of the event via the link.
Gamers, creators, and enthusiasts…

Join us Nov. 3 at 4 p.m. ET for "together we advance_gaming", a livestream premiere to unveil the next generation of AMD graphics.

🔴Tune in to the AMD YouTube channel and sign up for an email reminder: https://t.co/07S5ZXOv5I pic.twitter.com/853Timt3BU

— AMD Radeon (@amdradeon) October 20, 2022
Although the GPU launch is expected in early November, its capabilities leaked long before the expected launch. According to rumors, the new generation of RDNA 3 GPUs, featured in the Radeon RX 7000 series of graphics cards, will provide almost a 2× increase in performance in pure rasterization workloads and a more than 2× increase in raytracing workloads compared to RDNA 2.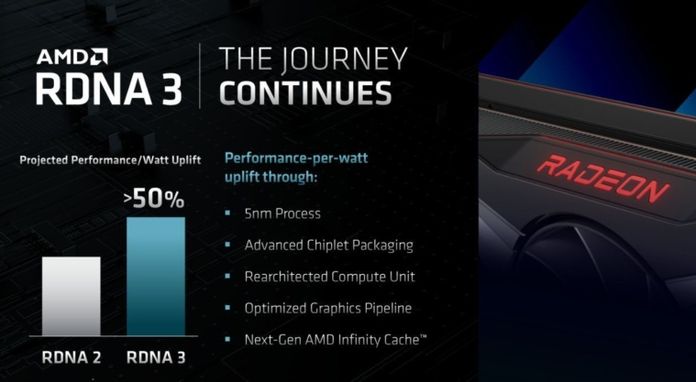 Users expect that the Radeon RX 7000 series of graphics cards with the RDNA 3 architecture will compete in the Gaming GPU segment with the RTX 40xx series from Nvidia. After all, some of the rumored specifications of AMD's GPU hint at great prospects. Key features include a 5 nm process, an optimized graphics pipeline, an improved chipset layout, and an increased number of stream processors. The lineup is expected to consist of three RDNA3 chips.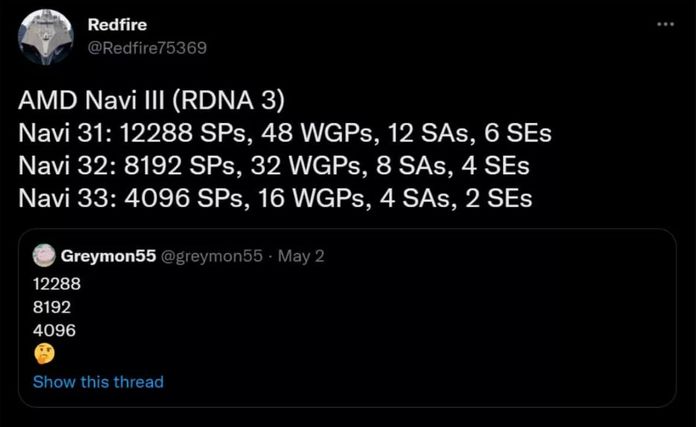 Representatives of the developer also talked about the improved technology of adaptive power management. It sets operating points for specific workloads and ensures that the GPU will use only the power required to perform a specific task. The GPUs will also feature next-generation AMD Infinity Cache. This is cache memory with higher density and lower power consumption, as well as reduced power consumption for graphics memory.
You can also help Ukraine fight with Russian occupants via Savelife or via an official page of the National Bank of Ukraine.
Recommended reading: