Setapp, MacPaw's first app subscription service for macOS and iOS, is launching an original podcast, Ahead of Its Time. Designed for innovators and creative entrepreneurs, this 8-episode series explores the mysterious origins of today's most popular technologies, which were invented and forgotten before changing the world.
Oleksandr Kosovan, founder of Setapp and CEO of MacPaw says: "Today, more than ever, we need to prioritize innovation in order to solve global problems and keep up with the pace of rapid digitalization. If you really believe in the transformative nature of your invention, you have to keep going and the right moment – or circumstances – will come."

On the Ahead of Its Time podcast, host Julia Furlan (Vox Media's Go For Broke and NPR's Life Kit) talks to the inventors of various technologies who have struggled to bring their ideas to life, as well as today's innovators who are building up on the work of tech outsiders who came before them. Each 25-minute episode delves into their past, relives eureka moments and explores their latest projects that are ahead of their time today. Setapp has teamed up with Pacific Content, a leading podcasting company in North America, to bring great stories to life in the Ahead of Time series.
The first episode is titled "VR Gloves: From the Imaginary Guitar to Nintendo's Failure and the Future of Remote Surgery." It's about a man named Tom Zimmerman, who recalls how his love of air guitar inspired the development of the revolutionary VR technology that later became the Nintendo Power Glove. Bob Crockett then tells the story of how a college graduate convinced him to start a VR company that could one day revolutionize healthcare.
New episodes of the Ahead of Its Time podcast will be released bi-weekly every Tuesday starting July 12 on Apple, Spotify, Google and other platforms. You can listen to the first episode and subscribe to notifications about new ones by following the link.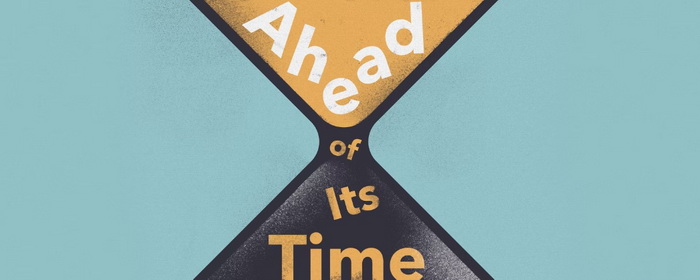 You can also subscribe to Ahead of Its Time on any streaming platform of your choice and get notified whenever a new episode is released.
You can also help Ukraine fight with Russian occupants via Savelife or via an official page of the National Bank of Ukraine.
Subscribe to our pages in Twitter and Facebook.
Read also: