A group of space companies has joined forces to raise funds to support Ukraine. The new group called the Space Industry for Ukraine (SIFU) aims to implement "critical humanitarian projects" in Ukraine and surrounding areas following Russia's full-scale invasion of Ukraine on February 24.
The group includes 18 different companies, each of which has donated $50,000 to projects such as treatment, food delivery, or evacuation. All projects are managed by certified non-governmental organizations (JMOs) and are expected to be deployed over the next three months. "While space-based companies are playing a vital role through collecting and analyzing data of a defense and intelligence nature, we believe there is additional humanitarian value that our space community can provide in supporting the people and government of Ukraine," said John Serafini, CEO of the geospatial analytics company HawkEye 360 in a statement.
Ongoing space sanctions against Russia have affected everyone, from planned launches to international scientific partnerships, with a clear ultimate impact on the commercial space industry. However, in a SIFU press release, many companies said they were happy to support Ukraine's cause and provide humanitarian assistance to the millions of displaced and otherwise affected in the region.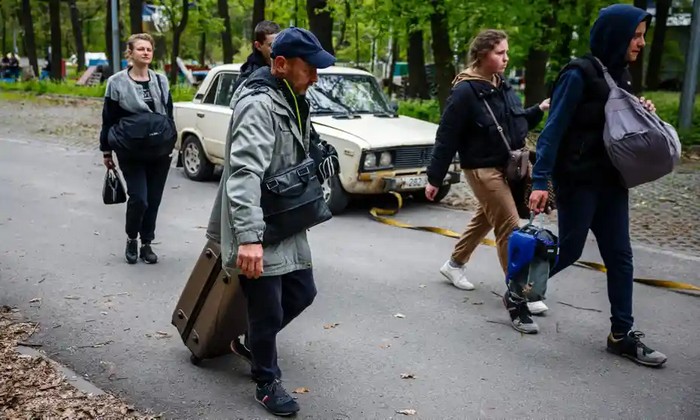 The list includes the following projects:
Acquisition, shipment, and delivery of medical supplies and food supplies to support populations throughout Ukraine and Poland.
Communication hardware and operating costs to enable NGOs operating in the region to maximize communication.
Construction and operation of mobile medical facilities for treating refugees throughout the region.
Supporting evacuation efforts of Ukrainian refugees.
"The national security space community is uniquely positioned to address the horrific atrocities playing out in Ukraine over the past several weeks," Steve Jacques, executive director of the National Security Space Association that is among the membership, said in the statement. "With SIFU, we intend to go beyond the bounds of traditional strategic support and provide humanitarian aid geared directly towards alleviating suffering and restoring the human dignity of those impacted by the events in Ukraine."
As of the end of April, SIFU has about $1 million in membership fees, which it plans to use through the JIT and through representatives of the governments of Ukraine and Poland. SIFU's donating companies include The Aerospace Corporation, Cognitive Space and Shield Capital. The full list of companies of the steering committee listed in the release includes:
HawkEye 360
National Security Space Association (NSSA)
ABL Space Systems
ARKA
BlackSky
Capella Space
ICEYE
Insight Partners
Leidos
LeoLabs
Maxar
Raytheon Intelligence & Space
Rebellion Defense
Relativity Space
Riverside Research
Rocket Lab
Velos
Viasat
You can also help Ukraine fight with Russian occupants via Savelife or via an official page of the National Bank of Ukraine.
Read also: