SpaceX on Wednesday night moved the second segment of a metal tower as high as a five-story building from the construction site on Roberts Road in the Kennedy Space Center to the launch complex 39A. On Thursday morning, a crane on site 39A lifted this second section of the tower into place. By the way, the first section was mounted on June 15.
The tower under construction will be about 120 meters high and is designed to launch Starship. The Starship launch pad is expected to resemble the SpaceX tower built last year on Boca Chica in Texas. The supercharged launch vehicle with 33 methane-powered Raptor engines will take off with a thrust of about 7,710 tons, which is almost twice as much as NASA's most powerful rocket, the Space Launch System, which, incidentally, is disposable.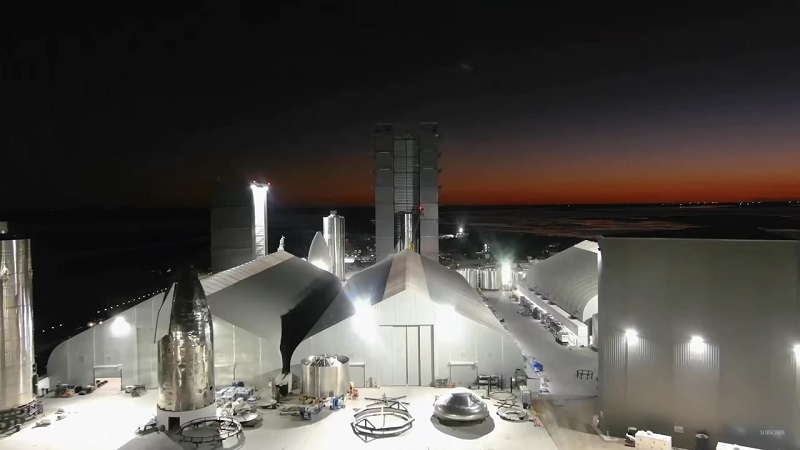 Starship is a reusable transportation system. The entire rocket has a height of almost 120 meters and is made of stainless steel.
In the coming weeks, SpaceX is expected to periodically move additional tower segments to 39A to complete the structural expansion of the Starship site, where teams have already moved fuel tanks and other ancillary equipment.
SpaceX is also considering building Starship's second launch site in Florida on an undeveloped site in the northern part of the Kennedy Space Center.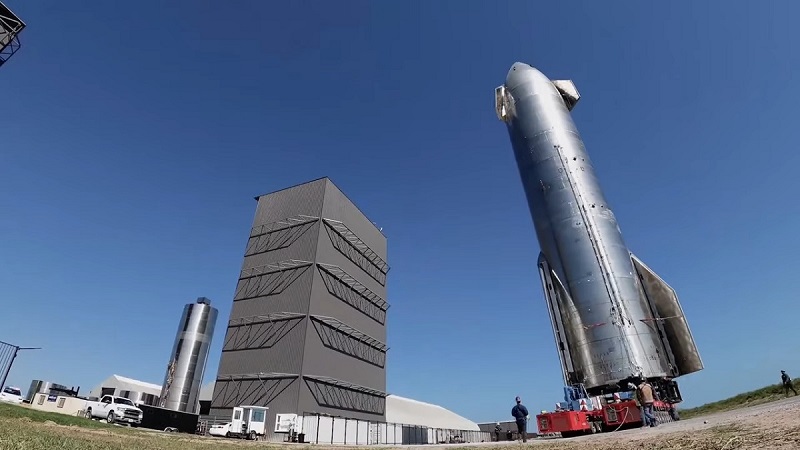 According to SpaceX, the Starship launch vehicle will be able to deliver more than 100 metric tons of cargo to low Earth orbit, ie to an area located several hundred kilometers above the planet. SpaceX wants to use Starship to launch Starlink's Internet satellites instead of Falcon 9. The animation, recently released by SpaceX, showed the concept of deploying satellites from Starship in orbit using a mechanism that works like a giant dispenser.
And SpaceX is set to win a tender from NASA for $ 2.9 billion, which involves the conversion of the spacecraft into a moon landing module for Artemis missions. Eventually, the company plans to use Starship for other missions, including to transport cargo and people to Mars.
You can also help Ukraine fight with Russian occupants via Savelife or via an official page of the National Bank of Ukraine.