South Korea will launch its first independent satellite, which will serve as the "eye of the Korean army." The satellite will be launched using Elon Musk's SpaceX rocket. The military has developed five military reconnaissance satellites as part of the so-called April 25 Project.
South Korea signed a contract with SpaceX last year. In turn, the US government in February completed measures to approve the export of devices. From the end of next year and by 2025, SpaceX will launch five reconnaissance 800-kilogram satellites into orbit.
WHAT IS THE "APRIL 25 PROJECT"?
As part of the April 25 Project, the SpaceX rocket will deliver five large reconnaissance satellites into space, including image radar, electro-optical, infrared radar, and more. The entire project costs more than $976 million. The infrared satellite will act as a "camera" and the high-performance image satellite (SAR) will observe using radar waves. Reconnaissance satellites can accurately track and detect signs of enemy provocation in real time. South Korea expects it to play the role of an "eye" watching for North Korea's key space goals. Every two hours, satellites will be able to send relevant information on large facilities, such as North Korean missile bases and nuclear test sites.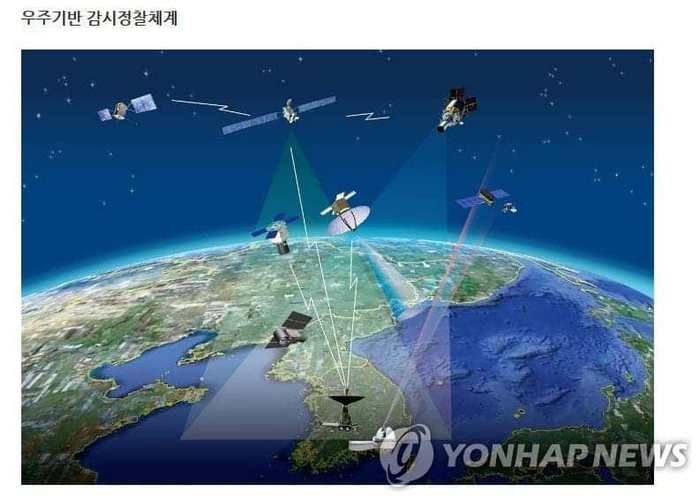 In fact, the South Korean military does not have an independent reconnaissance satellite. That is why they rely on foreign intelligence assets. More than 80% of satellite information about North Korea comes from the United States. Thus, it is a major project to strengthen the surveillance and intelligence capabilities of the South Korean Armed Forces in preparation for the transition to wartime operational control (OPC).
Reconnaissance satellites are also a key force in realizing the "Kill Chain". It's a series of operational concepts that detect, track, and destroy North Korean nuclear and missiles. However, in the early stages of the project, the military had to delay it due to some difficulties in the process of selecting a prototype company.
It will be recalled that in July 2020, the South Korean military launched the Anasis 2 communications satellite, intended only for the military, using the SpaceX Falcon 9 rocket.
You can also help Ukraine fight with Russian occupants via Savelife or via an official page of the National Bank of Ukraine.
Read also: