On June 13, at 01:00 PM EDT, the 2022 edition of Steam Next Fest officially started. Valve calls it "a celebration of upcoming games" and there you can get acquainted with the not-yet-released projects from the upcoming and well-known developers. The platform also provides live broadcasts, featuring these projects.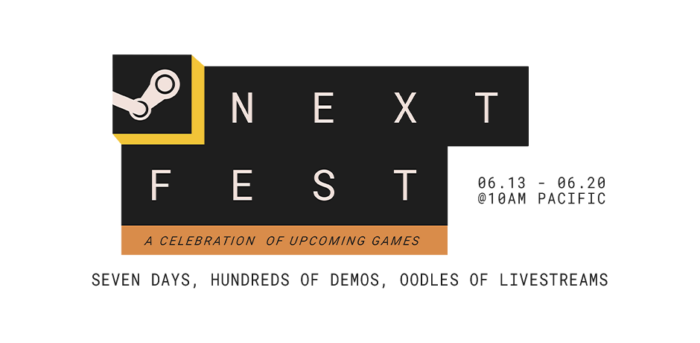 Steam Next fest offers access to more than 1200 Demo-versions of the games. And here are some interesting projects that we have chosen for you.
a F.E.A.R.-like shooter Trepang2
An old school horror Signalis
Turn-based strategy Hard West 2 in the entourage of the Wild West
Tactical turn-based card game Ash of Gods: The Way
interactive music series We Are OFK and many others.
It is worth noting that some of the demos in the current iteration of "Steam Next Fest" became available before the festival (for example, Signalis and Cult of the Lamb), but are still considered participants. For ease of navigation, the participating projects on the festival page are divided into categories. On the main page, the available demos can be sorted by filters: genre, subgenre, visual style, theme and so on.

The current iteration of "Steam Next Fest" will end on June 20 at 01:00 PM EDT. The next similar festival of demo versions is scheduled for early October this year (exact dates have not yet been disclosed).
Developer:
Konami Digital Entertainment
But that's not all! Konami launches its own Konami Publisher Sale with discounts of up to 90% for a limited time! Follow the link to choose an interesting game, such as METAL GEAR SURVIVE, and save up to 80%. METAL GEAR SURVIVE is based on the gameplay of stealth action METAL GEAR SOLID V, and also introduces new elements of research and survival, creating a new bold experience. This is a spinn-off of the main story of METAL GEAR SOLID V, which takes place in a strange alternate universe. Create your character and learn to survive. Collect resources, build weapons, build a base camp and explore the unknown, developing the survival skills needed in this hostile environment.
Developer:
Konami Digital Entertainment
Or, for example, CRIMESIGHT Standard Edition, which can be purchased at a discount of -33% until June 23. A new PvP crime-solving simulator! In CRIMESIGHT, players will have to fight with each other in a battle of minds. In this clash of good and evil, will you be able to outwit your opponent and come out on top?
You can also help Ukraine fight with Russian occupants via Savelife or via an official page of the National Bank of Ukraine.
Read also: