A new report from Trendfocus agency sheds light on the bloody carnage in the data storage industry in early 2023. Storage Newsletter has shared an excerpt from a Trendfocus study covering the year 2022 on the largest hard disk storage vendors, their shipments and market shares. All of them have experienced a sharp decline in shipments over the past year, with Seagate and WDC nearly halving.
According to these data, the worst performance in the market is shown by the largest member of the triumvirate of hard disk manufacturers. Seagate's hard drive shipments fell 43.7% last year, and WDC's nearly the same – 43.0% over the same period. However, Toshiba is by no means unscathed until 2022: its hard drive shipments fell about the same as those of its competitors – by 39.3% compared to the same period last year.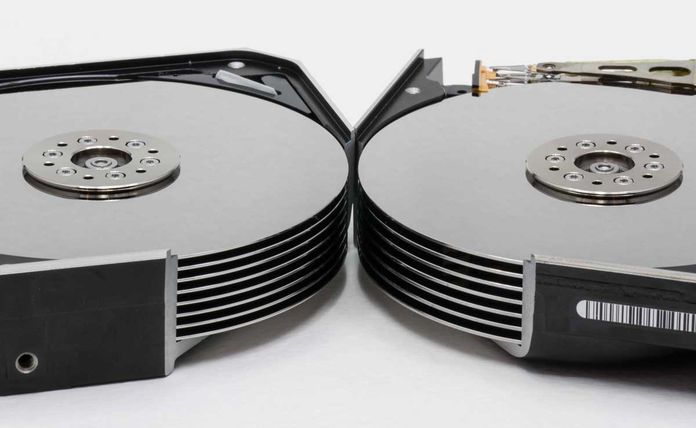 Industrial shipments also fell by as much as 42.5% for the year to around 35 or 36 million units. Of course, the industry cannot take such blows for many years before it becomes unsustainable and hard drives are consigned to the technology graveyard.
In addition to the overall market trends and analysis of the status of each of the three largest hard disk drive companies, the analysts examined the three segments of the hard disk drive market separately. According to Trendfocus, the biggest challenge for hard disk manufacturers is the drop in demand for enterprise cloud data storage. A combination of cloud storage mergers and inventory adjustments resulted in the segment "reducing shipments to 10-11 million units" in the fourth quarter of 2022.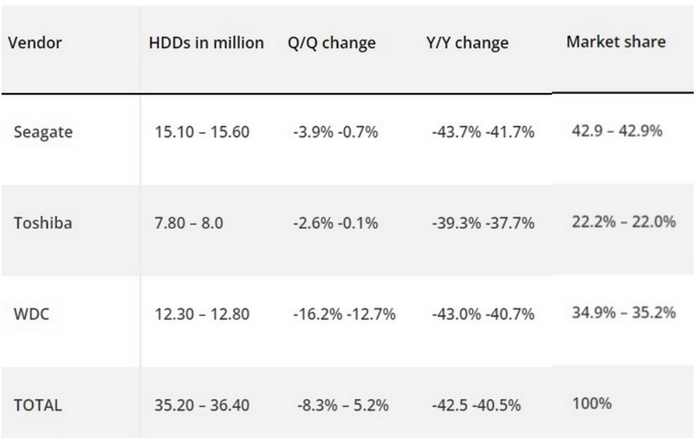 For 3.5-inch desktop and consumer hard drives, the single-digit percentage drop wasn't terrible, but it didn't indicate a recovery. Sellers of 3.5-inch hard drives were hoping for a revival in the market for video surveillance systems and an end to the decline in consumer confidence in the 4th quarter of 2022, but neither of these things happened. Finally, 2.5-inch hard drives showed a glimmer of light, recovering 15% in Q4 compared to the previous quarter.
Read also: