Telegram is one of the most functional instant messaging apps. Since its introduction, Telegram has been largely funded by the service's founder, Pavel Durov. But as the service continues to gather new users and rise to new heights of success, the startup is looking for ways to monetize the platform. Last year, Telegram began testing Sponsored Messages on more than 1,000 subscribers. Now the company seems to be preparing another monetization tool that may ask users to pay for unlocking additional features.
Telegram recently released beta version 8.7.2 for iOS and introduced a new subscription plan called Telegram Premium. The subscription will give users access to premium stickers and unlock exclusive reactions. Telegram did not share more details about the new plan, including its prices and exact availability.
At the moment, Telegram Premium is an exclusive application for iOS, but most likely it will be extended to Android, but later. Android Police notes that premium stickers will not be visible to free users in conversations. Instead, they will see a banner asking them to "unlock additional reactions by subscribing to Telegram Premium."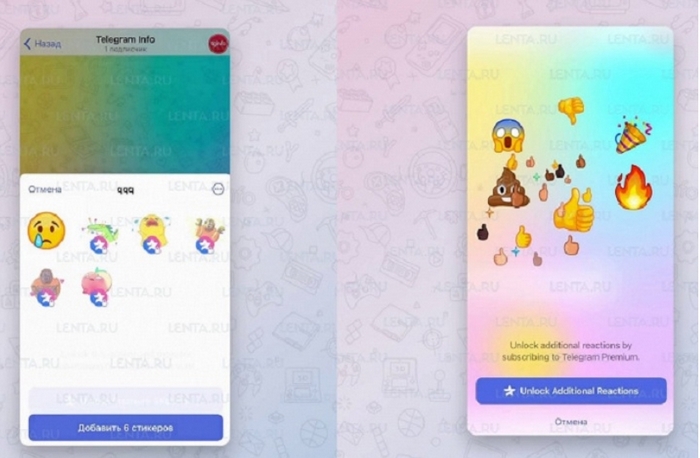 The Telegram subscription plan is similar to the paid Discord offer, which gives users privileges such as animated custom smileys, additional personalization features and large downloads.
We expect to hear more from the company about the new subscription program in the near future. IOS users can test the beta version of Telegram v8.7.2 using TestFlight.
Telegram has recently received a major update, introducing several new features such as customizable message sounds, settings for mute duration, automatic deletion menu in profiles and more.
You can also help Ukraine fight with Russian occupants via Savelife or via an official page of the National Bank of Ukraine.
Read also: