The United States has imposed new sanctions on Russia. The restrictions affected 33 Russians and 22 Russian legal entities, including top managers of Sberbank and Gazprombank, as well as the Moscow Industrial Bank. Washington has also blacklisted Russian media: Channel One, Russia-1, and NTV. American companies are prohibited from providing equipment and advertising to these television channels.
In addition, the United States has announced sanctions against Russia's elite and members of their families, as well as visa restrictions on Russian and Belarusian officials. Washington has also introduced visa restrictions for Russian and Belarusian officials and approved a new visa restriction policy that applies to Russian military officials and those, supported by Russia and the Russian authorities.
Washington has also announced additional restrictions against Russia's industrial sector, including a wide range of resources and products, such as wood products, boilers, industrial engines, motors, fans, ventilation equipment, bulldozers, and other industrial and commercial items.
Separate restrictions will be imposed against OJSC Promtechnologiya, which produces weapons. The list of sanctions will include 7 shipping companies that manage 69 ships. In addition, the United States has set a deadline for the completion of agreements to provide audit services to Russian firms until August 20. With these measures, the authorities are trying to deprive Russia of income that can be used to finance the war in Ukraine.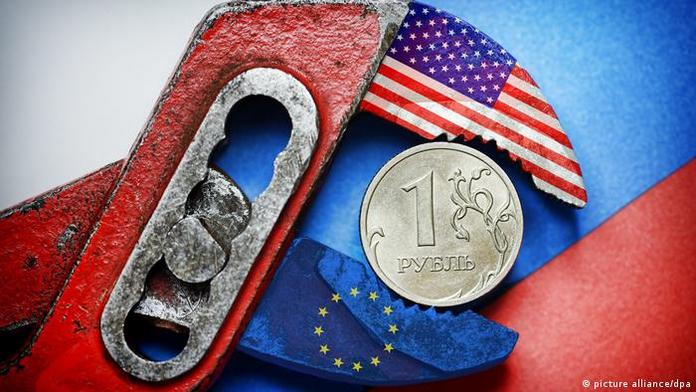 In addition, the United States has committed itself to "phasing out or banning" Russian oil imports. "The G7 is also committed to working together to ensure a stable global energy supply, accelerating our efforts to reduce dependence on fossil fuels," the White House said in a statement.
The latest US sanctions were imposed in April. Sanctioned legal entities and individuals included Ksenia Yudayeva, the deputy chairman of the Head of Russia's Central Bank Elvira Nabiullina, the management of Otkrytiye Bank and the son of businessman Konstantin Malofeev. The sanctions list was joined by Investtorgbank, Transcapitalbank, and BitRiver, one of Russia's largest cryptocurrency mining data center operators. In total, 29 individuals and 40 organizations were included in the SDN list.
The European Union has also said it is preparing a sixth package of sanctions in response to Russia's invasion of Ukraine. It will affect, in particular, the banking sector and energy. The union is willing to impose sanctions on Russian oil, but member states cannot reach a common position. Hungary opposes the ban because abandoning Russian supplies would be a "nuclear bomb" for its economy, and the country estimates it will take at least five years to abandon oil imports. Objections also arose in Greece, Cyprus and Malta.
You can also help Ukraine fight with Russian occupants via Savelife or via an official page of the National Bank of Ukraine.
Read also: