The US State Department has announced the launch of a new program to collect and analyze evidence of Russian war crimes in Ukraine, as Washington seeks to ensure that Moscow is held accountable for its actions. The State Department said in a statement that the so-called Conflict Observatory would include documentation, verification, and dissemination of the open-source evidence about Russia's actions in Ukraine. Reports and analytical materials will be available through the Observatory's website.
US President Joe Biden has accused Russia of committing, what he calls a "major war crime" in Ukraine and stressed his determination to hold Moscow accountable for waging the biggest land war in Europe since World War II. The Kyiv government accuses Russia of atrocities against civilians during the invasion and says it has uncovered more than 10,000 possible war crimes.
The US State Department said the new $6 million program will analyze and store information, including satellite imagery and social media information, so that it can be used in current and future accountability mechanisms. "This new Conflict Observatory program is part of a range of U.S. government efforts at both national and international levels designed to ensure future accountability for Russia's horrific actions," the statement said.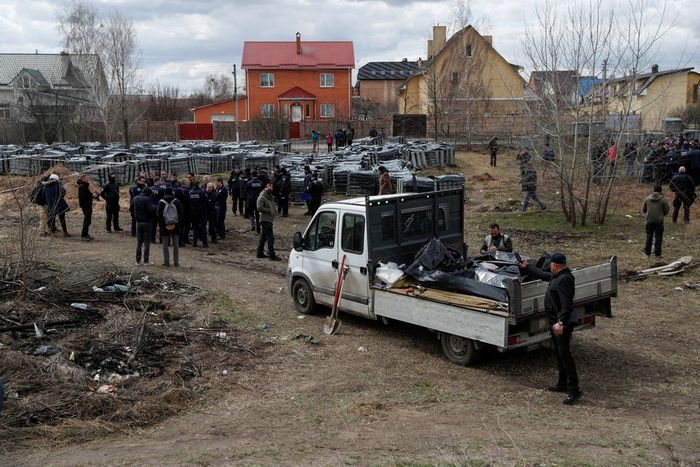 The program is a collaboration with geographic information systems company Esri, Yale University's Humanitarian Research Lab, the Smithsonian Cultural Rescue Initiative and PlanetScape Ai, the State Department said. State Department spokesman Ned Price said the United States is working through various mechanisms to gather and document evidence of alleged war crimes and atrocities with relevant prosecutors, government agencies and organizations.
But the new program, he told reporters, would provide the data to the public and authorities in areas of relevant jurisdiction, including Ukraine and possibly the United States, "so that prosecutors can potentially even build criminal cases based on the material that is published."
The International Criminal Court said on April 25 that it would take part in a joint group with Ukrainian, Polish and Lithuanian prosecutors investigating war crimes charges against Russian troops.
You can also help Ukraine fight with Russian occupants via Savelife or via an official page of the National Bank of Ukraine.
Read also: