Ukraine received 9 HIMARS missile systems and similar complexes from the US and its allies, but dozens more are needed for a counteroffensive. Oleksiy Danilov, Secretary of the National Security and Defense Council, told The Wall Street Journal about this. He noted that the arrival of American high-mobility missile and artillery systems last month allowed Ukraine to accurately hit Russian targets on the front line, which were previously beyond the reach of Ukrainian weapons.
Danilov also noted that Ukraine will need dozens more HIMARSes to change the course of hostilities in eastern part of Ukraine. For now, according to him, Ukraine must wage a defensive war.

As a result, the Financial Times writes that the HIMARS units in the next shipment will shoot further and more accurately. And the supply of ammunition will be endless. "The US is sending more advanced rocket systems to Ukraine, as Kyiv is expected to focus on cutting Russian supply lines and targeting rear bases rather than clinging to territory."
More on this topic:
"Increasingly in the last week, what we've seen is the ability of the Ukrainians to use these Himar systems to significantly disrupt the ability of the Russians to move forward even where they make that grinding slow offensive," a senior US defence official said.
Washington plans to meet Ukraine's needs for months and years ahead, the official said, and is considering sending more coastal defense systems and giving up Soviet air defense systems. "If the Russians think they can outlast the Ukrainians, they need to rethink that because we are already pivoting toward thinking what the Ukrainians need in the months and years ahead," the official said.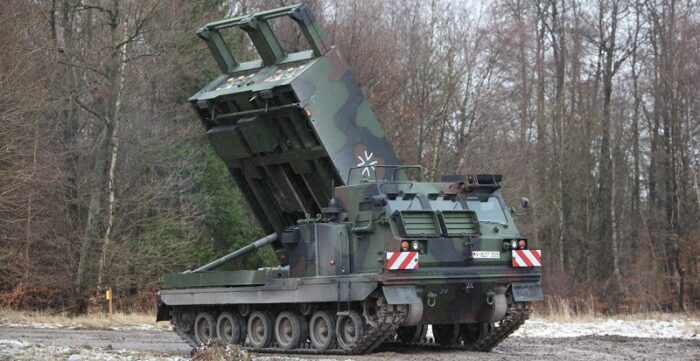 As a reminder, HIMARS was designed to hit tactical targets, such as air defense facilities, artillery facilities and ammunition depots. Each of the guided missiles carries a warhead weighing about 90 kg. Another important feature of HIMARS is high mobility, as indicated by the very name of the unit. This allows you to place it, hit specific targets, and then immediately leave the area before the enemy could determine the exact location of the missile launch. The maximum damage range of the systems sent to Ukraine is about 70 km.
You can also help Ukraine fight with Russian occupants via Savelife or via an official page of the National Bank of Ukraine.
Subscribe to our pages in Twitter and Facebook.
Read also: