When I see all this nonsense that's been going on with Facebook and privacy breaches, I can't help but wonder how vulnerable is my smartphone. How dangerous it will be if your phone finds itself in the hands of a wrong person? Coolmuster Android Eraser app is designed to ease your mind and save your nerves – or whatever is left of them.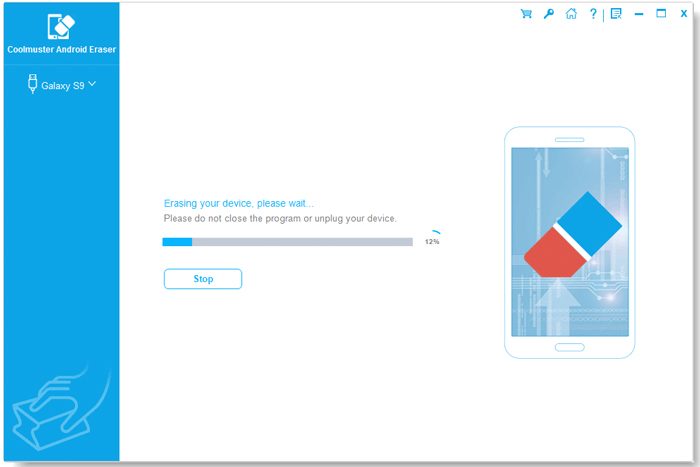 Read also: Coolmuster Android Eraser keys giveaway – let's erase smartphone data risk free!
Why and for what?
First if all, let's state the obvious – yes, it is an app for wiping all data from a smartphone. There's an easy alternative – Factory Reset option in the Settings of Android devices. So why pay $26 for an app that does something you can do for free? I'll tell you why: security.

If you didn't know, data actually can be recovered after it's been deleted. It takes money and time, but it's doable. Professionals know tons of tricks. Restoring the data from Flash drives is trickier than from a hard drive, but it can be done.
It's no hard task obtaining a deleted photo of a kitten, but what about SMS with secret info? These things can be unpleasant or even disastrous. Social engineering is a thing, you know.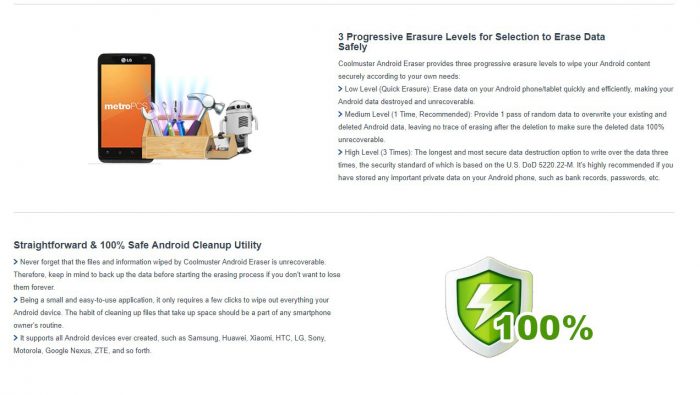 That's why Coolmuster Android Eraser matters. Its task is to cleanse the memory.  To wipe it all so good that almost no one can restore the data. There are two main reasons to use the app – the ease of use and flexibility.
How to use Coolmuster Android Eraser
To use the application it is enough to enable USB-debug mode in the smartphone, connect the smartphone to the computer (yes, this is a Windows program) with a cable, and then perform one of the three types of cleaning. The choice of types is the flexibility I was talking about.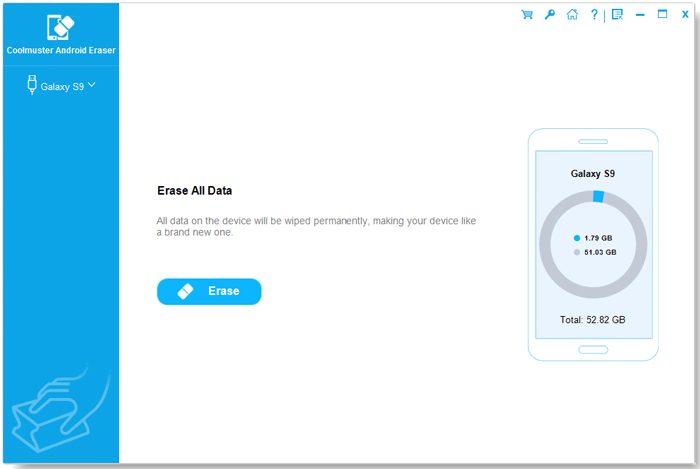 No USB cable around? No problem, connection is possible though Wi-Fi too. Just install Coolmuster Android Assistant on your phone, open it, scan QR code (phone and PC must be in one network), establish connection. That's all.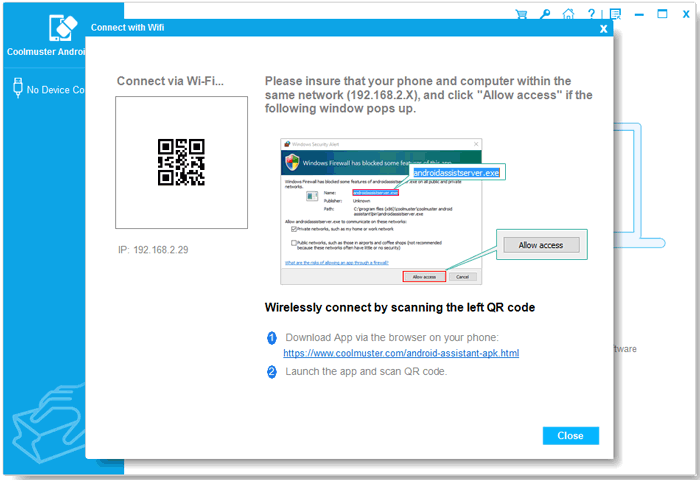 Now – on cleaning levels. The first type is low-level cleaning, the easiest, but it is still more reliable than the standard method in Android. The second type overwrites the deleted data with one layer of random information, making it extremely difficult to recover.
And finally, the third type does what the second does, but three times. Reliability is consistent with U.S. DoD 5220.22-M. This type is recommended if you store passwords and bank data on your phone. After this procedure, they will never be restored.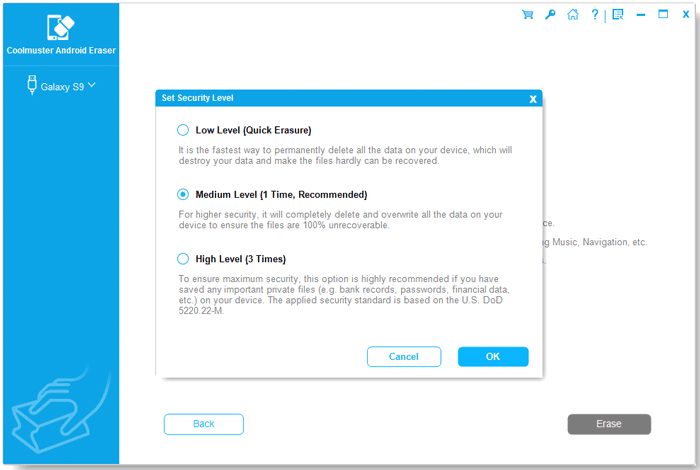 Also, after the end of the cleaning process, it is recommended to perform a full rollback to the factory settings.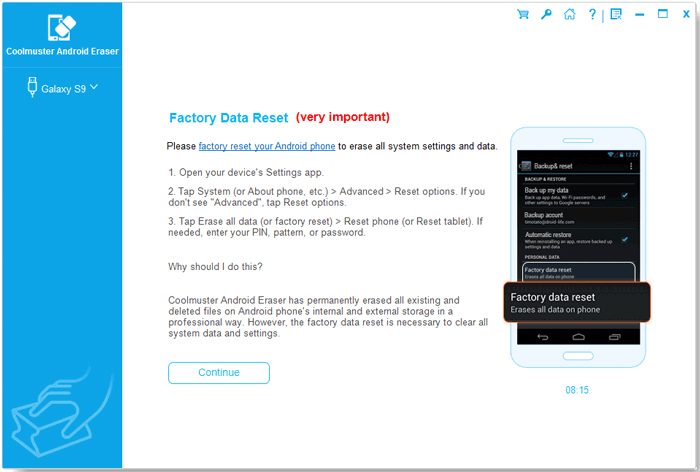 But the question arises – is this really necessary? Can't Android do it all by itself? The answer is simple – it is enough for an ordinary user. But the ordinary user will not pay $26 for the insurance. And if he will, he won't be an ordinary user.
Verdict
If you plan on reselling your old smartphone, you must not forget that your buyers may use the device against you. But not if you use Coolmuster Android Eraser. Who knows, maybe this additional protection will save you nerves and money in the end.
If you want protection, then you know why. And we can recommend Coolmuster Android Eraser. The program works with any Android devices and all Windows systems starting with NT and ending with 10. Here's the link!