Last year, Google introduced a good tradition: working with smartphone manufacturers to expand access to the latest Android beta. Then there were only 12 smartphones along with the Google Pixel. This year, the list has expanded considerably and in addition to eight Google Pixels, the beta version of the new OS will be able to be tested by owners of another 15 devices. Tecno Spark 3 Pro, suddenly, is also in this list. Since we were doing its review, we had it on our hands, which allowed us to install Android Q beta 3 and see how the new OS version works on a budget smartphone.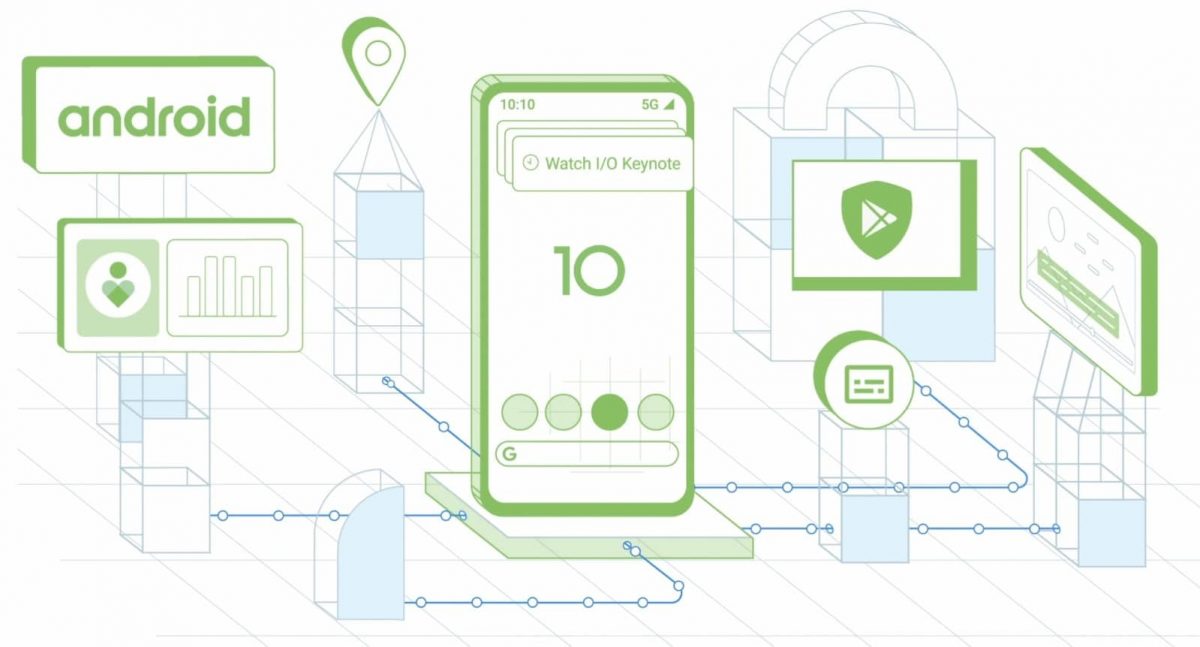 Google I/O 2019 developer conference on May 7 brought on a lot of information about the upcoming update of the Android Q operating system. We don't know its full name, but we know that this will be the tenth, anniversary version of the OS. It says so on the "about" page in the settings.
TECNO Mobile – Through difficulties to the stars
First, we have to talk about the vendor. I see impressive company progress. Tecno entered the our market less than a year ago and we knew nothing about it. These phones weren't even in GSM Arena database, and it was rather difficult to look up the technical aspects of the smartphones.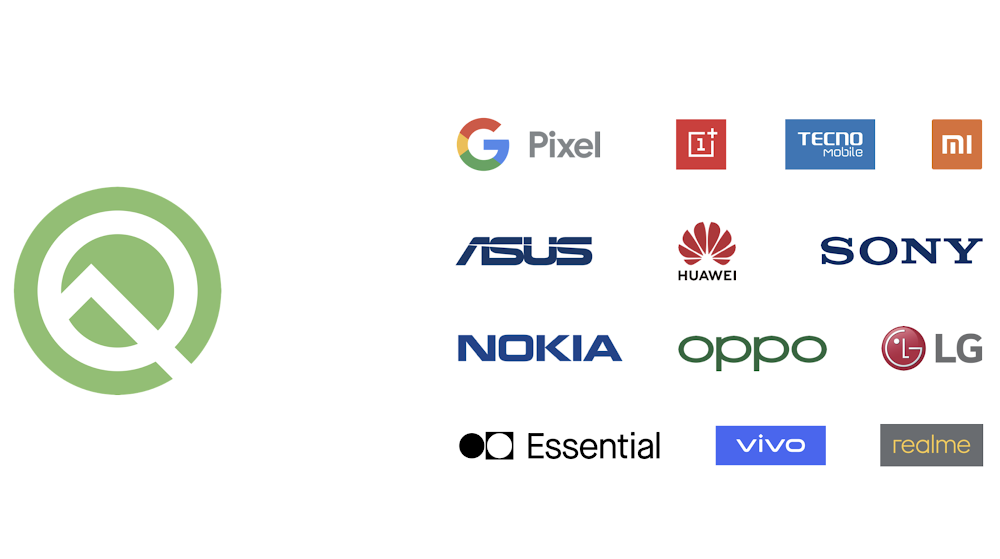 And what are we seeing now? Google I/O 2019, famous brands and mobile market leaders, and TECNO Mobile is next to them. Is this not an indicator? It certainly is. No less entertaining is the fact that the new beta was announced for a budget smartphone. This seems to be the only inexpensive smartphone for which Android Q beta 3 is available. See for yourself:
Essential PH-1
Nokia 8.1
LG G8
OnePlus 6T
Oppo Reno
Realme 3 Pro
Sony Xperia XZ3
Vivo X27, NEX S, NEX A
Xiaomi Mi 9, Mi MIX 3 5G
Stephen Ha, the CEO of TECNO Mobile, said: "We are pleased to announce our further expansion of cooperation with Google. This year TECNO SPARK 3 Pro will be one of the first to introduce users to the new Android Q." Let's get acquainted with Android Q beta 3 as in the case of Tecno Spark 3 Pro!
Our video about Tecno Spark 3 Pro
A short video – only the most important thing! If you need more detailed information – read the review below.
 Tecno Spark 3 Pro specs
Display: 6.2″, IPS, 1500×720 pixels, 269 ppi
Chipset: MediaTek Helio A22, 4 core Cortex-A53 with a maximum clock frequency of 2 GHz
Graphics accelerator: PowerVR Rogue GE8300
RAM: 2 GB
Storage: 32 GB
MicroSD memory card support: up to 128 GB
Wireless networks: Wi-Fi 802.11 a/b/g/n, Bluetooth 5.0, GPS (A-GPS, GLONASS)
Main camera: dual, main module 13 MP, f/1.8, PDAF and an additional depth sensor of 2 MP
Front camera: 8 megapixel, f/2.0
Battery: 3500 mAh
OS: Android 9.0 Pie with HiOS 4.6 shell
Dimensions: 154.29 × 75.54 × 7.88 mm
Weight: 146 g
The dark theme in Android Q beta 3 is official
Many have been waiting for a long time for the dark theme. Some manufacturers that have their own shells have already implemented it themselves. Google started thinking about "the dark side" a long time ago, with Android 8.1 Oreo. There we got the new API WallpaperColors. It meant that if your wallpaper is predominantly dark, some interface elements (quick settings and notifications panel, volume sliders and power menu) can become dark as well.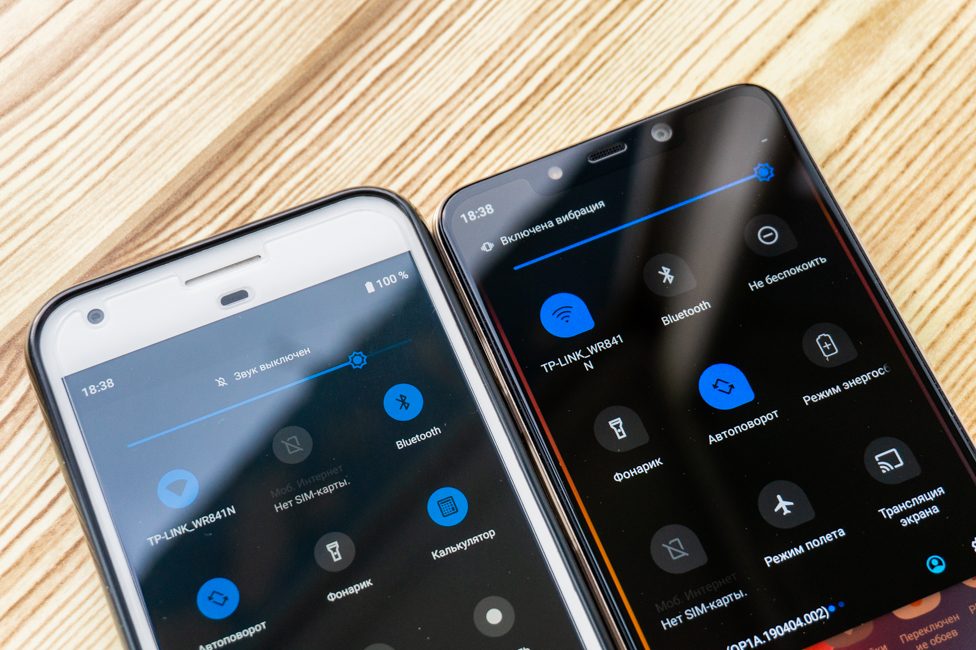 In Android 9 Pie, these same elements become dark not only depending on the wallpaper, but also on the selected theme in the smartphone settings. But it wasn't a "true" dark theme, since the same elements were changing. Still, users wanted a greater prevalence of black. Prerequisites for the emergence of this system-wide dark mode began with proprietary Google applications. They began to get dark versions: dialer and messages, a calculator, a camera, and some other programs.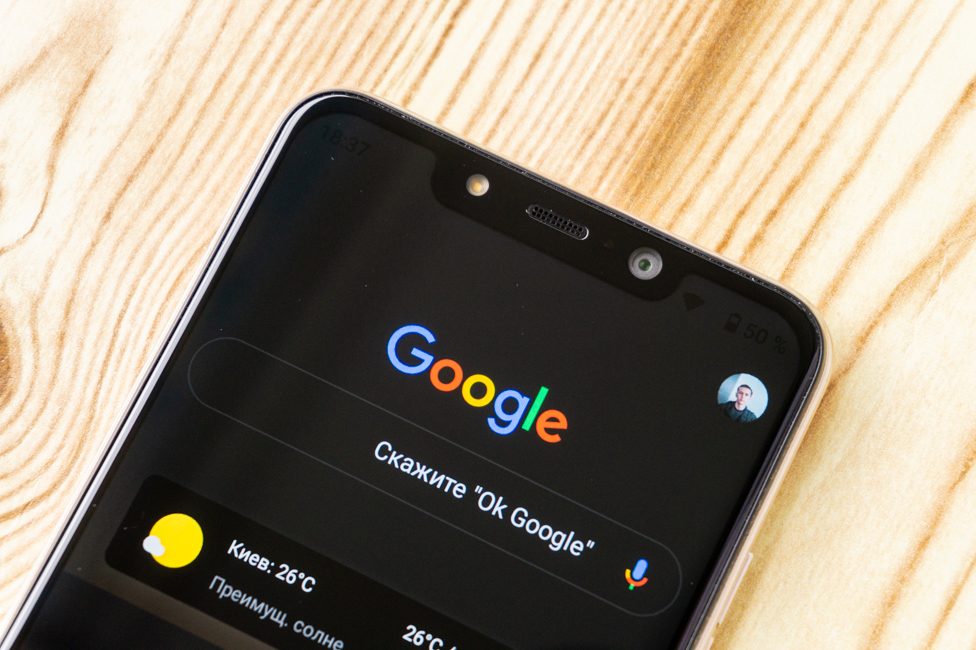 Android Q finally has all that we've been asking for. This feature was present in previous beta versions. Some had to find it in the settings, some had it activated by default. And some users had to tinker to turn it on. However, in the third beta version, this feature was officially announced, and users no longer needed to go through strange workarounds.
In Tecno Spark 3 Pro, you can activate a dark theme in two ways – automatically when you turn on the power saving mode or going to "Settings" → "Display" → "Theme" and selecting the desired one. The theme changes the color of many things in the shell, and mostly they become really black, not gray. This is a big plus for owners of smartphones with OLED screens.
In addition, in the settings the developer added a forced dark mode for third-party applications. Google has already laid the foundation for applications that support dark modes and there are already a lot of those that look great. Although, of course, there can be issues, like when there's a black font on a black or gray background. But we're not talking about the final release either.
Redesigned settings and actions with notifications
Android Oreo and Pie had the option to hide notifications for a certain period of time, causing them to pop up immediately after some period (up to 2 hours). But in Android Q this function has been cut, and the settings have been reworked. Now there are two modes of incoming notifications – normal or "silent". In the first variant, notifications are displayed in the status bar and in the form of pop-up windows, and they emit a sound. The "silent" mode is obviously silent notifications, no pop-up windows and application icons in the row. Of course, these notifications will stay in the notification curtain.
You can go to other notification settings, where you can block them altogether, as well as see their frequency per week – this depends on the specific application. Even in the accessibility point you can choose the time for reading pop-up notifications or performing actions with them.
The network information menu has also been reworked, but this is not very important. The main thing is the appearance of the Share button.
True, for security reasons, you will have to confirm your identity – by putting your finger on the fingerprint scanner, for example. Then a large QR code will appear and the network password.
Now the user is allowed to decide when to turn on the power saving mode based on the charge level. In addition you can turn it on automatically when the smartphone reaches 90% of the battery charge.
Color accents, fonts and icon shapes
In the settings for developers you can change the color of some interface elements and the font. And also the form of icons. Since Tecno Spark 3 Pro has its own launcher, not all icons change. However, they become the same in the curtain switches and settings.
Privacy and Security
In Android Q, the privacy settings and permissions are in a separate settings menu. You can also find permissions, which are more visible now. And those items that relate to the location have been further developed. Applications that request access to geodata can be allowed or denied this action. But the most important thing is the ability to allow access only while the application is running. And if any of the apps tries to get access in the background, the user will be notified.
Other features of Android Q beta 3
The current version of Android Q beta 3 on Tecno Spark 3 Pro does not contain all the innovations that were announced as part of I/O 2019. In particular, there is no new navigation system. Although Tecno offers as many as three ways to navigate on Android 9. But in Q beta 3 so far it is impossible to choose another option, except for the standard 3 keys.
Live Caption feature using machine learning is a neat plus. The function allows you to subtitle every single thing in real time. The Digital Wellbeing feature has also been improved and parental controls were added.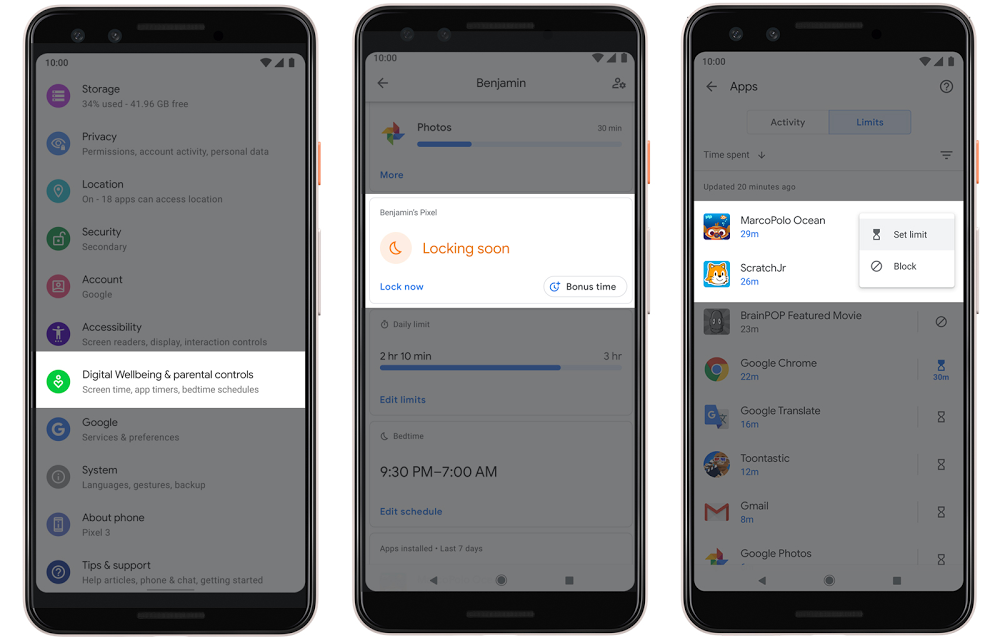 Smart Answers suggest answers with short phrases in the notifications. And if someone sends you the address, you will be asked to show it in the application maps, for example. There are also a number of other, less noticeable changes. And when the final version is released, we will definitely take a close look at it.

Verdict
Tecno Spark 3 Pro is an affordable smartphone working on Helio A22 with 2 GB of RAM. But even these humble specs doesn't stop it from being responsive. The only bad thing now is energy consumption, which has skyrocketed. But we'll have to wait till Android Q and HiOS shell are perfected. As a start, it's a rousing success. A decent budget phone which also gets the newest version of Android is a win in my book.