Living in Europe was once the dream of many Ukrainians. However, now being abroad is not tourism or earnings, it is the harsh reality of the war, from which frightened people fled. Confused and frustrated, exhausted by the chaos experienced in their native country, to which a seemingly impossible war has come in the twenty-first century. The war, which deprived them of everything at once – home, family, work, a well-established life. Isolation from their native land, separation from loved ones, anxiety for the rest. The level of psychological stress is off scale, so we have prepared some tips on how to preserve your psyche, being abroad as an refugee.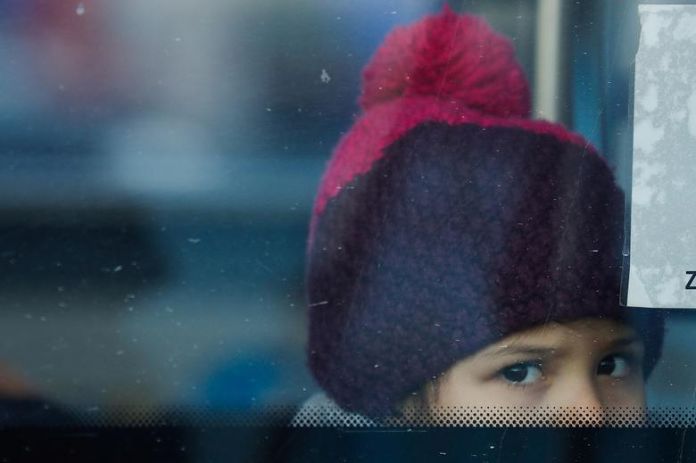 Don't blame yourself for leaving
To leave or to stay is a personal choice. You don't become good or bad just because of where you are right now. If you are a pregnant woman or a mother with a baby in her arms, your stay in a regularly shelled city will by no means contribute to victory. If you suffer from a disease that requires constant medication, have children, if you are simply afraid for your own life and understand that you are not able to fully function as a volunteer or in Territorial Defense – this is you and your life, the life of another Ukrainian, who will live despite the attempts of the aggressor. Don't  blame yourself about your decision.
Let yourself live through this experience
No one prepares to become a refugee, so this experience is definitely unexpected and painful. Hiding your feelings, appearing stronger and unemotional is not only difficult and tiring, but also harmful. It is better to accept the current situation as a fact, to allow yourself to live through this experience. You should agree that the situation is difficult, life is out of control, that the losses are bitter, and the injuries are deep. Allow yourself to accept the whole burden of the situation that at one moment fell on you in order not to be buried under it, ask for help, try to get out of the emotional abyss. But before that, admit that your usual life is destroyed – this is where your path of recovery begins.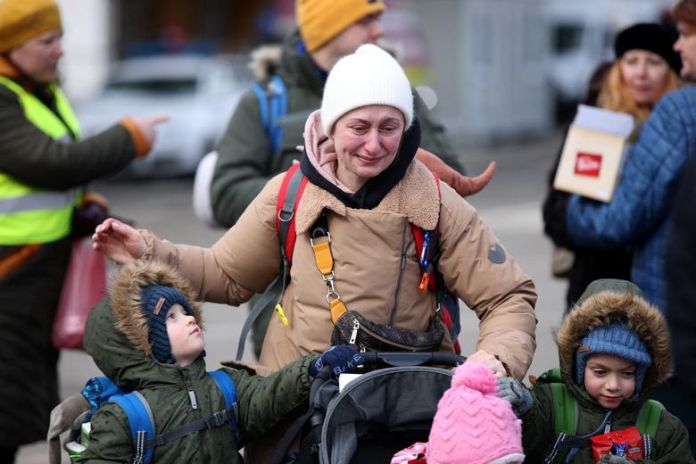 Read also:
Set achievable goals
Don't try to do everything at once, especially when you're in such a vulnerable state of scarce resources. Distribute your forces and determine priority tasks. Any program for planning tasks or the ability to set them according to the SMART principle can help with this. It assumes that the goal will be specific, measurable, achievable, relevant and time bound. As an example is this situation, while in Poland, get PESEL in the next 5 days. It's clear what to do and why, it's easy to learn how to do it, and there are deadlines within which to complete the task. And so, step by step, do the small things necessary for life.
Dose out the information
The news coming from Ukraine does not make you finally feel safe, the footage of war crimes in your hometowns takes your breath away. The level of suffering and pain for many has long passed all acceptable limits, therefore it is normal if it's hard, painful, unbearable for you, because you are a living person capable of empathy. To survive, limit or dose the news, try to distance yourself from this flurry of pain, and take care of your own mental health. It will still be useful to you when you return to rebuild the liberated Ukraine.
Learn the language of the host country
An excellent activity that will both help you distract from the constant scrolling through the news feed and will be of practical use is learning the language of the country in which you stay. This will help you both in your daily life and in the long run, if you have to stay longer in this country and look for a job.
Help where you can
If possible, get a job to provide for yourself and those who went abroad with you. In addition to financial independence, the availability of a source of funds has a therapeutic effect on the psychological side. You are in control of your life, you are relatively independent, you are needed as a qualified specialist. And besides, financial independence will allow you to transfer funds for the Armed Forces of Ukraine or volunteers and thus help Ukraine win. You can also organize the purchase of things necessary for volunteers, help with logistics, transfer funds, wage an information war by going to protests and spreading information about the war in Ukraine. Your every attempt to help is important and necessary.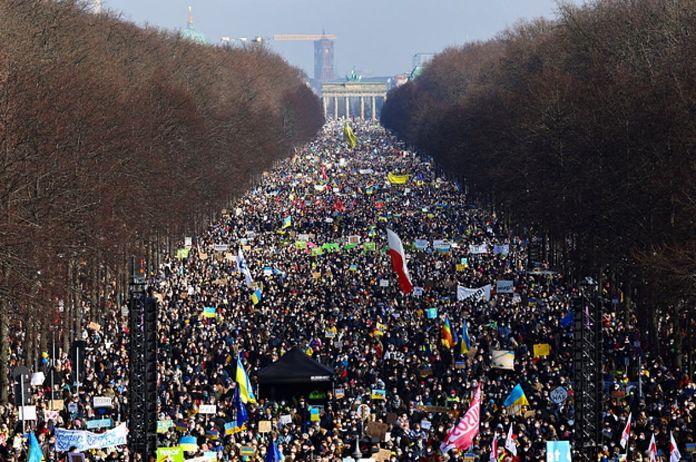 Believe in Ukraine and the Armed Forces
Be sure that our land is protected by the strongest warriors, believe in the correctness of the orders given, do not spread panic and do not fall for provocations. We will win, simply because good always wins over evil, and light over darkness. Everything will be Ukraine!
You can also help Ukraine fight with Russian occupants via Savelife or via an official page of the National Bank of Ukraine.
Read also: Does Russian intelligence use social networks to find Ukrainian Armed Forces?