Officially announced in July of 2021, the Valves Steam Deck is considered by many to be one of the most exciting recent developments in handheld gaming. With immense potential for both new and veteran gamers, the machine's possibilities are far broader than anything seen before in the handheld gaming space. While not officially mentioned yet, the open nature of the platform would indicate that streaming services like Microsoft's xCloud could be just one of the ways in which the Steam Deck can play. The implications of this reality could be enormous for the handheld ecosystem, and might have wide-reaching effects on the entire gaming market, but will the device measure up?
The New Possibilities
Set for release in December of 2021, it's not long until gamers see if the Steam Deck will live up to the hype, but what games will be supported out of the box? Starting with something a little unusual and unique is how this will be the first handheld for which browser gaming like online casino experiences will be supported. Offering the full range of table, slot, and live games with full browser support opens up the opportunities for enormous libraries that have, so far, been impossible to access on handhelds. In simple terms, as long as games like those on casino websites are supported by browsers, they will work on the Steam Deck.
Just as profound as the ability to play browser games is the access that the Steam Deck will allow to traditional PC gaming titles. What this means is that, if you could run a game on Windows or Linux, you could theoretically play it on the Steam Deck. This is completely different from how handhelds typically operate, with systems like the PSP, DS, and Switch having closed architectures that can only play device-specific titles.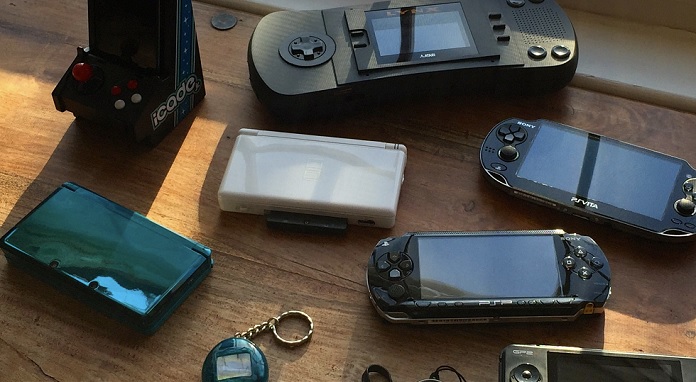 Puicture: "snowed in and gaming!" (CC BY 2.0) by blakespot
In real terms, this new abundance of choices means that players on the Steam Deck will have access to tens of thousands of titles from PC gaming's long history. Of course, this doesn't mean that each game will be equally playable, especially given input concerns. Since the Steam Deck is designed to be played with the inbuilt controller, it's likely that RTS games or titles built around many different keyboard commands won't play as well as they could otherwise.
Though the obvious implication of this system is that it will interface with a user's Steam library, the system is not locked to Steam exclusively. This means if you're running the likes of GoG, the Epic Games Store, or even games that existed pre-launchers, access will probably not be a problem.
Managing Limitations
Of all the potential issues that users have with the Steam Deck, one of the most vocally noted challenges comes from the devices' limited hardware specs. While significantly more powerful than the Switch, making it the most powerful handheld on the market, the device still pales in comparison to a modern gaming PC. This is where the concept of xCloud support comes in, which could completely mitigate hardware limitations.
Microsoft's xCloud service operates on the same basis as Google's Stadia, in that it streams video of Xbox games run on a server to a user's device. Taking input from the device, there is a constant back and forth where demands on the host system, the Steam Deck, in this case, are extremely low. After all, streaming services can work on most mobiles, so they should operate just fine on Valve's platform too.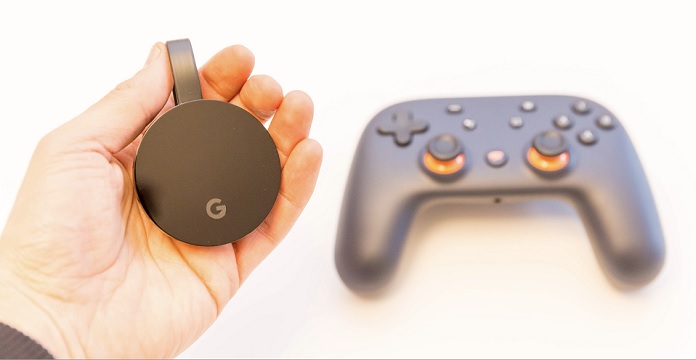 Picture: "Google Chromcast mit dem Stadia Controll" (CC BY 2.0) by verchmarco
In practice, xCloud could lead to a situation where, if a game's requirements are too much for the system to run it locally, the title could instead simply be streamed. For games with notoriously high requirements that aren't likely to run in a playable state on the Steam Deck like Control or Cyberpunk 2077, streaming could be the key.
Aiding in this potential is the device's capacity for 2.4GHz/5GHz Wifi. These additions should allow the Steam Deck to keep up with the high bandwidth and low latency demands of game streaming, at least when paired with a strong base connection point. The dock for the device also comes with an ethernet port, for more stable data transmission.
What About Console Gamers?
If you're a big console gamer, then chances are you've already decided on which of the current-gen platforms will be your home, but could the Steam Deck challenge this? For a start, this could involve the question of game exclusivity, especially if we're talking about Nintendo. Each console tends to offer games locked to that system, and while Microsoft has dialed back their reliance on exclusives this generation, the disparities still exist.
There is a major caveat here, however, which relies on the future direction of console manufacturers and the Steam Deck's ability to stream games effectively. As we mentioned with xCloud, Xbox games through streaming could work just fine on the Steam Deck. Since the xCloud library offers over a hundred titles, this could mean Xbox enthusiasts have a new and convenient way to play.
In the same vein is the move that Sony has made in offering a similar streaming service in PSNow. Sony has gone above and beyond with their system, offering over 500 games from the PS3, PS4, and PS5 with an active PSNow subscription. These games are already playable on PC in this fashion, so it stands to reason that they'd be playable on the Steam Deck too.
What remains is the question of Nintendo, and whether they could follow suit. So far Nintendo does offer streaming, but its form is limited compared to Microsoft and Sony's efforts. Rather than offering their games on other platforms, Nintendo uses streaming to bring games that would otherwise be too demanding to the Switch, notably AC: Odyssey, Control, Hitman 3, and Resident Evil 7. Though they haven't expressed that they want to adopt the same approach as the other consoles yet, such a move is well within the realm of possibility.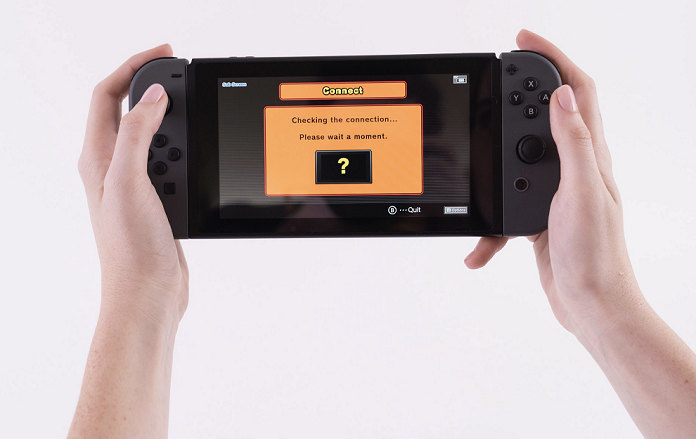 Picture: "Nintendo Switch" (CC BY-SA 2.0) by the-unwinder
Ultimately, these developments could make it so that the Steam Deck could be not just great for PC games, but console exclusives too. From the Xbox games on xCloud to PlayStation games with PSNow, and Nintendo games with whatever they name a potential future system, there's never been a console with the possibilities that the Steam Deck represents.
The only real remaining hurdles are whether the Steam Deck will pass real-life testing and whether Valve will continue the system's support. With other big swings now firmly in Valves hardware scrapheap, this is a real concern for many early adopters. Whatever the case, the stage is set, and only time will tell if the Steam Deck lives up to the hype. Whether you're a PC gamer by nature or are looking for a new way to play console games on the go, there's a lot to consider with the Steam Deck.