Move over, Huawei, Xiaomi, Meizu and Moto – there's a new player on the market of mid-rangers. Today we take a look at ASUS ZenFone 4 Max – a smartphone with 5000 mAh battery.
In the box
Upon opening the box, the first thing you'll see is the smartphone itself. Underneath are: documentation and the ejector pin. On the envelope we see words: "We love photo". Obviously, ASUS ZenFone 4 Max wants you to know right of the bat that shooting great photos is kinda its thing. Is it, though? We'll see.
There's also a power adapter and a microUSB cable. And once again I can't help but feel sad. No Type-C? Really?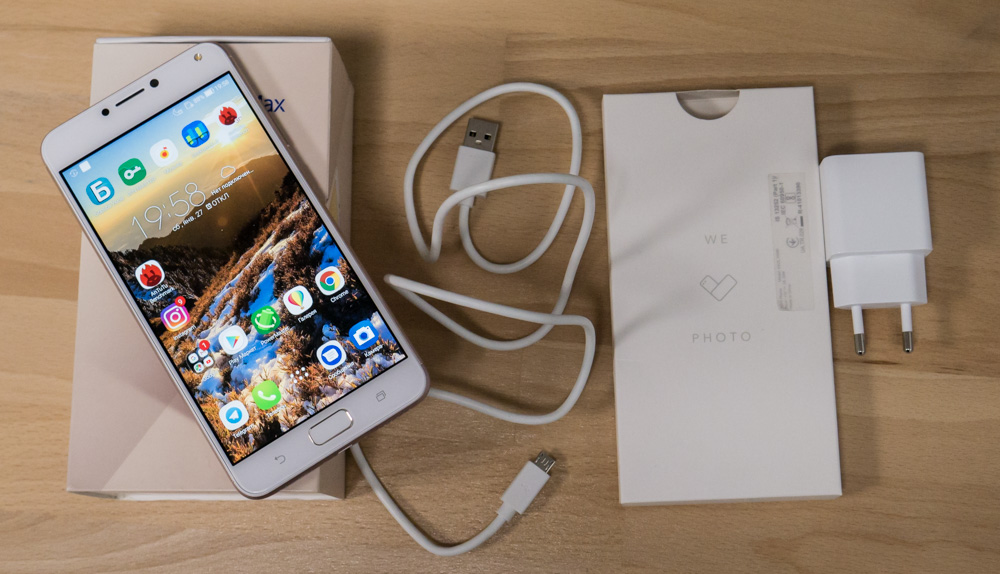 I was pleasantly surprised to find an OTG adapter inside. Accessories like this are always a welcome – and a rare – thing.
Design and materials
ASUS ZenFone 4 Max has a huge battery which requires a sizable body. So, it's no surprise that the device itself is fairly big. The large screen, the wide bezels and metal all make it a heavy phone, too. Make sure that your pockets are up to the task!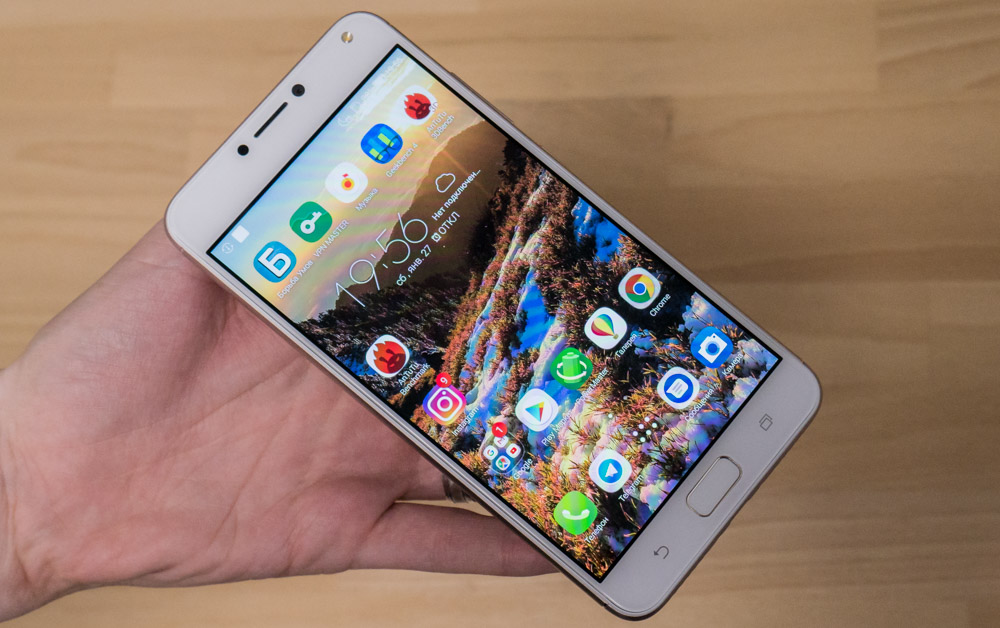 The phone has Corning Gorilla Glass, matte metal on the back and plastic parts with the same color as the rest of the body. We tested the pink model, which can sometimes look golden or beige. The back plate does not get smeared with fingerprints, but there's a rumor that that's not the case for the black model. The front is always white.
Configuration of elements
In the front we see a "Home" button, which also serves as a fingerprint scanner. On the sides are sensor multitasking buttons and the "back" button (no backlight). Above the screen is a LED indicator for notifications, a light sensor, a speaker, a selfie camera and a flashlight.
On the right side there's a volume button and a power button. Also, we have a SIM cards slot (two sims) and a separate slot for an SD card.
This time we don't have to make sacrifices. A lot of SIMs have died in the battle for more memory. No more, says ASUS ZenFone 4 Max.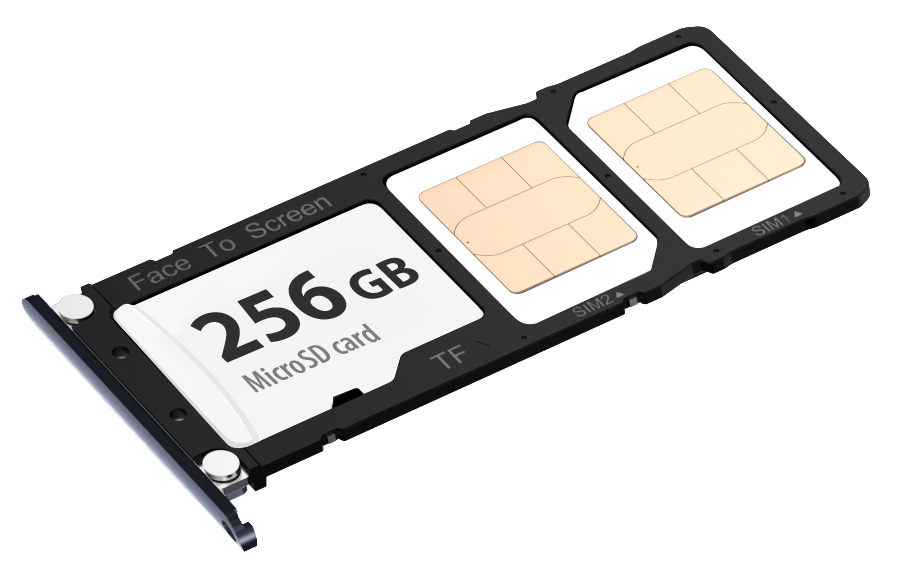 On the lower side there are two speakers and a MicroUSB port. While playing or watching videos it's easy to cover them with the hand. Above are 3,5 mm audio jack and an additional mic.
On the back things are simple: a dual camera with the flashlight to the left. Underneath in the centre is the logo. The separation line between metal and plastic is in the form of shiny stripes.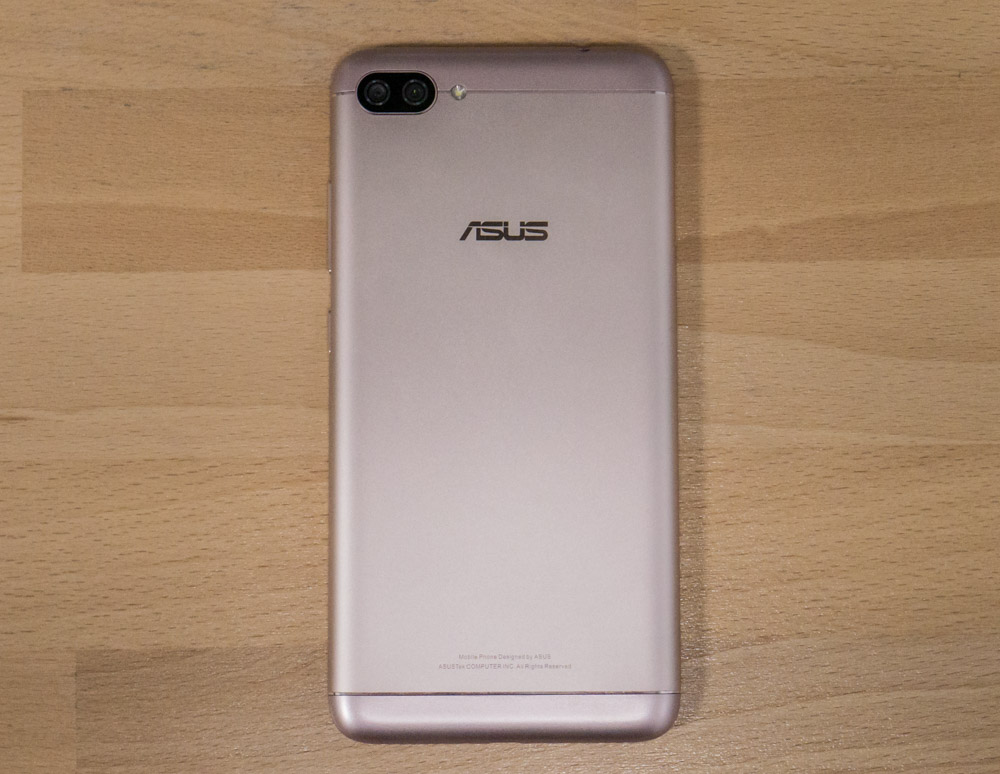 The build quality
The smartphone is sturdily built – like a monolithic slab. It's very nice to the touch thanks to its rounded corners and edges. The buttons are all in the right place, which makes ASUS ZenFone 4 Max very convenient, even with its considerable size.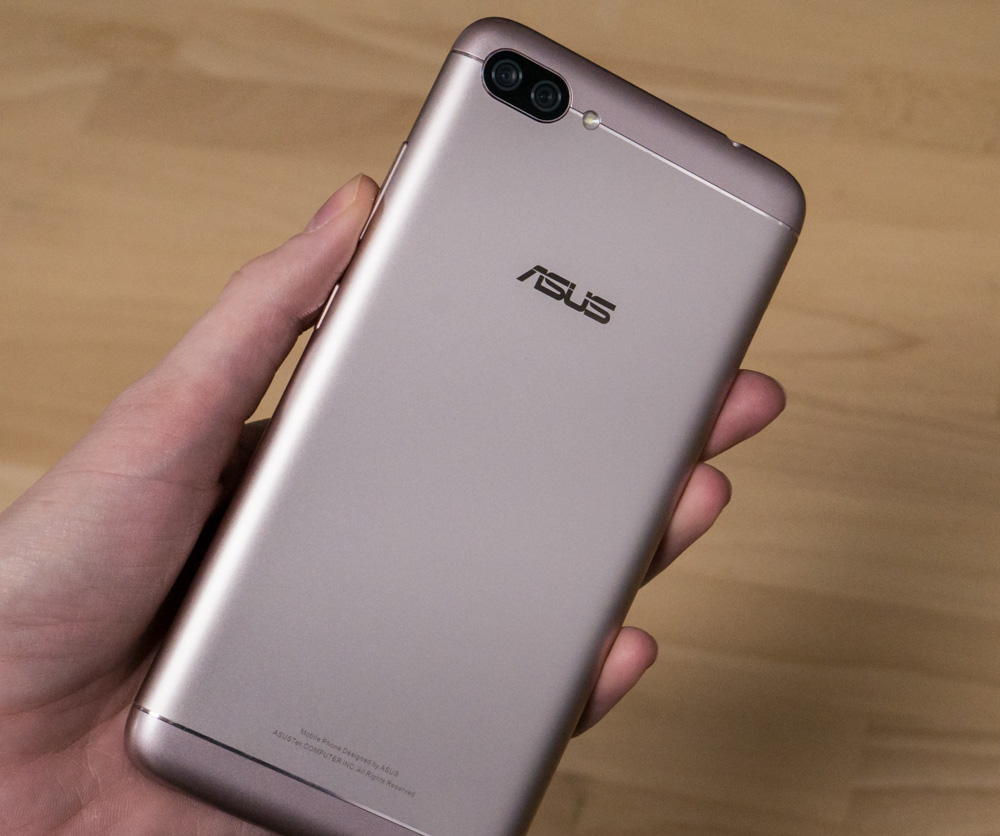 Screen
ASUS ZenFone 4 Max has an 5,5″ IPS 1280×720 display with 267 ppi. Not impressive to say the least. But in real life it's not that bad.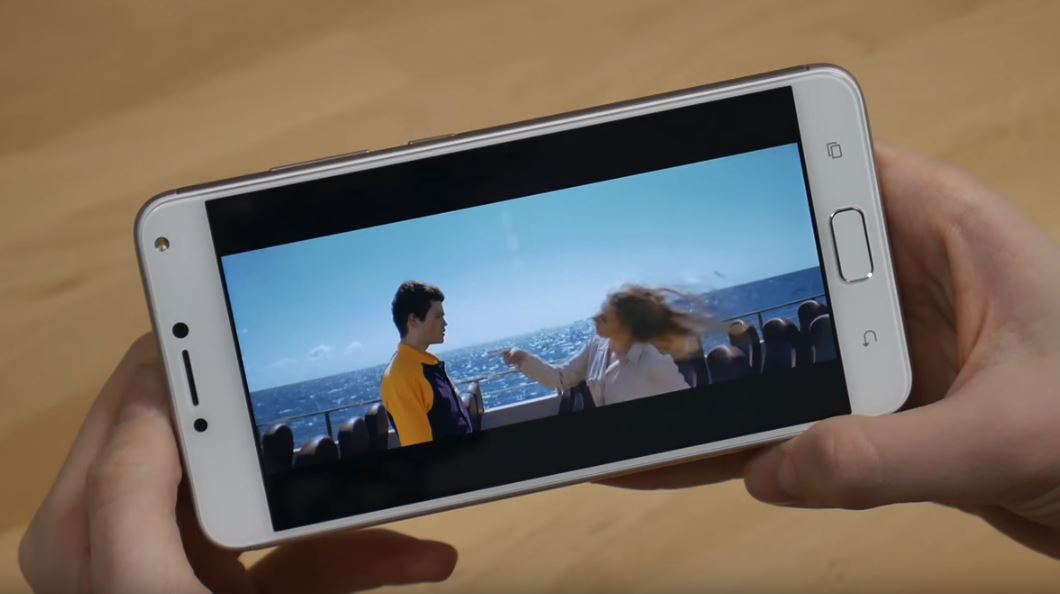 View angles are fine, the color reproduction is very natural and there are settings for adjusting the color temperature. The brightness level is average, which I honestly liked. I don't like straining my eyes and usually use the lowest brightness possible, with the blue filter. That way my eyes don't tire quickly. Overall, I was happy with the screen.
A lot of my friends commented on the screen, saying that they liked it a lot. For normal users, it will be enough.
Hardware and performance
ASUS ZenFone 4 Max has a Qualcomm Snapdragon 425 processor (4 Cortex-A53 1,4 GHz cores), Adreno 308 graphical accelerator, 3 GB of RAM and 32 GB of storage. There's also a cheaper model with 2/16 GB.
The phone might disguise its cheapness, but when it comes to the specs, all is clear. It is weak, and the tests prove it.
I won't outright say that the phone works bad – not at all, it's more than adequate for usual tasks. Changing the apps is fast and the shell never freezes. That's about it. Sure, it will run your simpler games or even nicely optimized 3D titles like Asphalt 8 on middle settings.
Cameras
The main camera here is dual – 13 and 5 megapixels, f/2.0 aperture, focal length of 25 mm and a viewing angle of 80 degrees. There is a phase autofocus – fast enough, under normal conditions, the focus time is only 0.03 sec. The camera software contains a professional mode with manual adjustment of shooting parameters. There is a portrait mode with face enhancement, color filters, "super-resolution" mode, allowing to take 52 megapixel photos, panoramas and slow-motion video.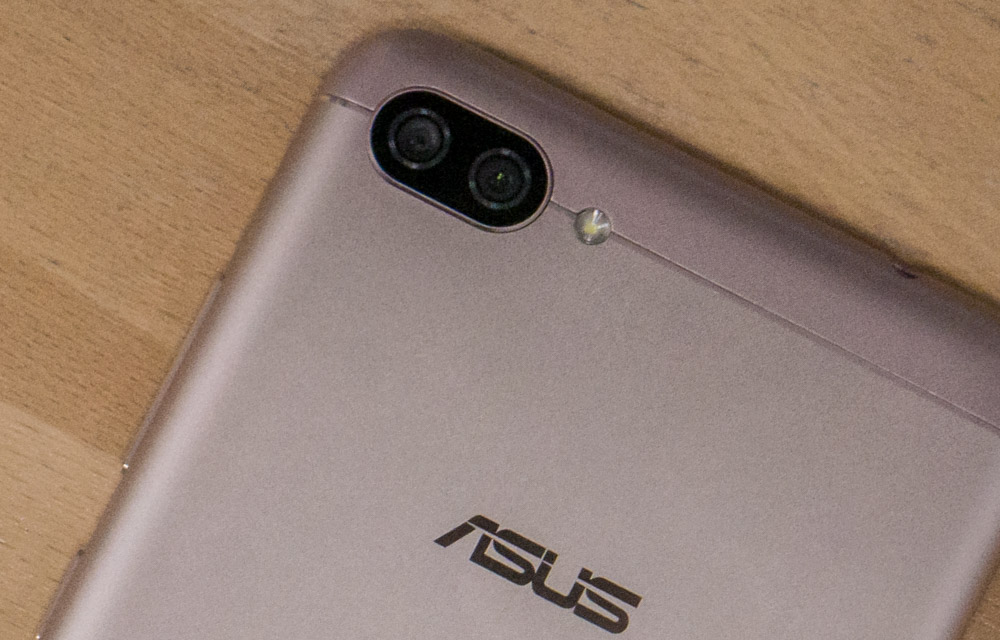 The bokeh effect works… not very good comparted to the flagships.
In terms of photos themselves, the quality is okay in good lighting. Still, I expected more after that boasting on the box. Still, it was my high expectations – overall, to be fair, the quality is fine for this price range. Good details, but bleak colors.
The front camera received an 8 Mp module with f/2.2 aperture and a viewing angle of 85 degrees, but there is also a panoramic selfie function that extends the angle to 140 degrees. As a bonus – the flashlight. The camera works fine, but doesn't excite.
ASUS ZenFone 4 Max shots video in Full HD 1920×1080 definition both with the main and the selfie cameras. It records sound in stereo. The quality is mediocre.
Fingerprint scanner
The fingerprint scanner is conveniently placed inside the "Home" button, and works very well. I wouldn't call super quick – it needs at least a second. Still, nothing really to be concerned about.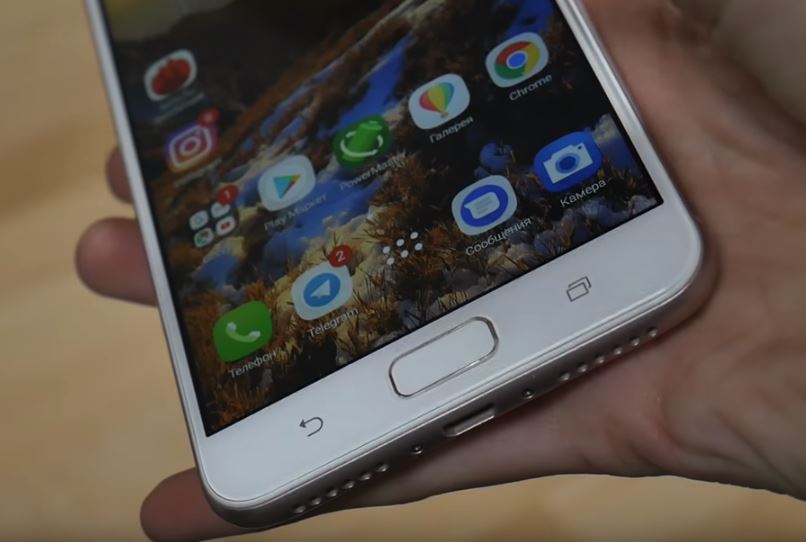 Battery life
Finally – the good bit! That's what ASUS ZenFone 4 Max is all about – the battery life. After all, we have here a 5000 mAh battery – a rare beast. I test smartphones a lot, but almost never come across such batteries.
But there's a catch – no support for quick charging. When you want to recharge ASUS ZenFone 4 Max, you have to wait. Half an hour gets you about 13%.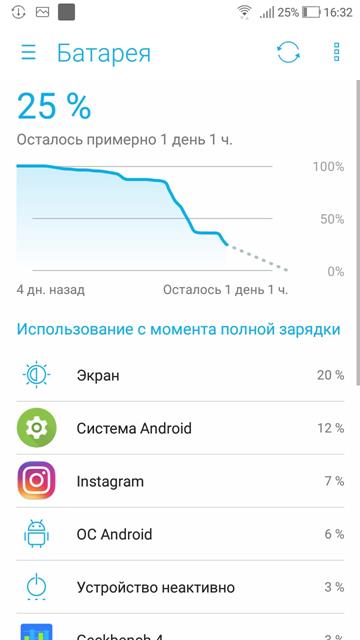 One charge lets the phone survive for about two days. A very good result. With ASUS ZenFone 4 Max you can finally forget about power banks. Even more: you can help out a friend and charge his phone with yours. Yes, ASUS ZenFone 4 Max serves as a power bank – that's why we needed that OTG, which can also be used for connecting the flash drives and other accessories.
Sound and multimedia
The phone has an okay speaker with clear sound, but nothing else. The main speaker is loud, but the frequency range is limited. The sound in the headphones is alright, but not loud enough. The shell has an integrated equalizer with different music profiles to enhance the quality.
Communication
The smartphone has a basic set of modules that work flawlessly. There is support for mobile networks like 3G and 4G, Wi-Fi 802.11 b/g/n (only 2.4 GHz), Bluetooth 4.1, file transfer via Wi-Fi Direct. But the NFC module, is, unfortunately, missing.
Firmware and software
ASUS ZenFone 4 Max has Android 7.1 on board with the proprietary shell (ASUS ZenUI) on top. The shell can be handy, with different themes, and a Mobile manager for handling security, energy saving and optimization.
More about the shell in our ASUS ZenFone 4 review.
The verdict
ASUS ZenFone 4 Max is a fine mid-ranger from the top brand on the Qualcomm platform. Potential buyers will like the classic design, a fingerprint scanner, quality materials and the solid build. The devices come with a metallic body, a dual camera, fantastic battery life and a good price (about $210).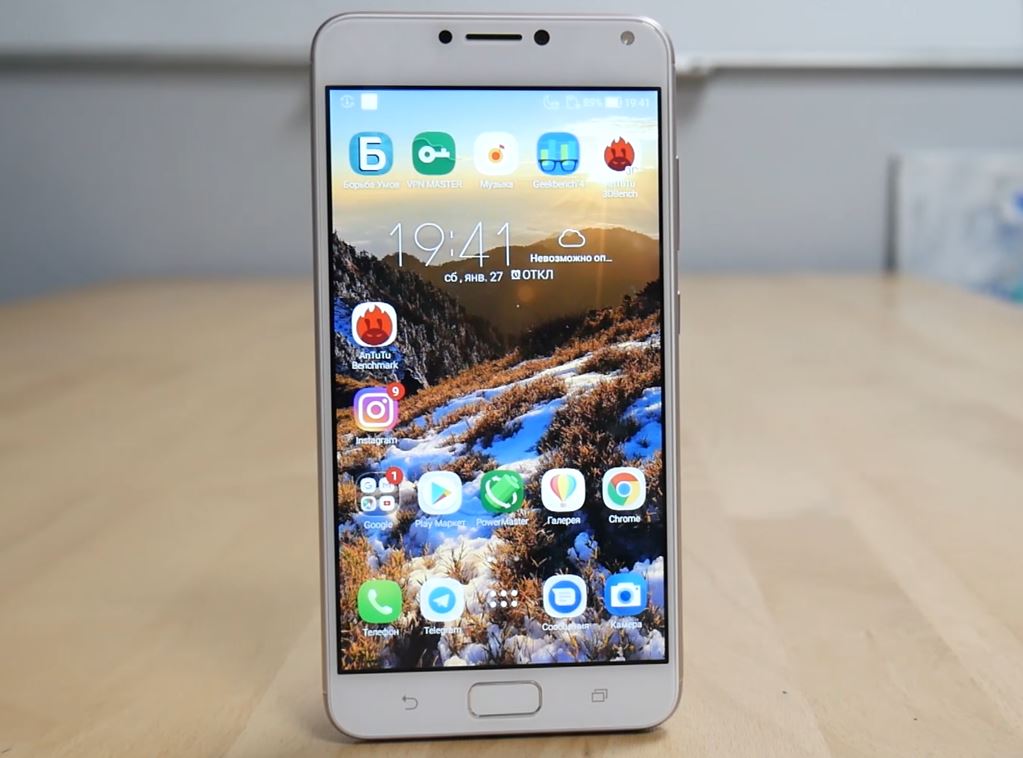 It has its cons, of course. The low resolution is obvious, although I still liked the screen thanks to the matrix. The absence of the NFC module and 5GHz Wi-Fi is a bummer, but when you consider the low price, such things can be overlooked.