Not long time ago I told you about Honor 10 Lite, which is, quite frankly, near identical to Huawei P smart 2019. But there are at least some differences. Let's find out what they are.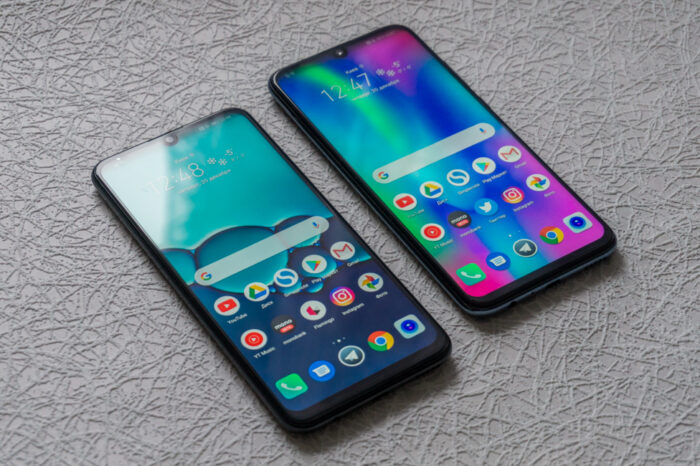 Let me be clear: Huawei P smart 2019 is not a continuation of popular P smart+ released in the summer of 2018. No, it's a sequel to P Smart which was shown even earlier – in the beginning of this year. So let's compare these two devices of the same line-up.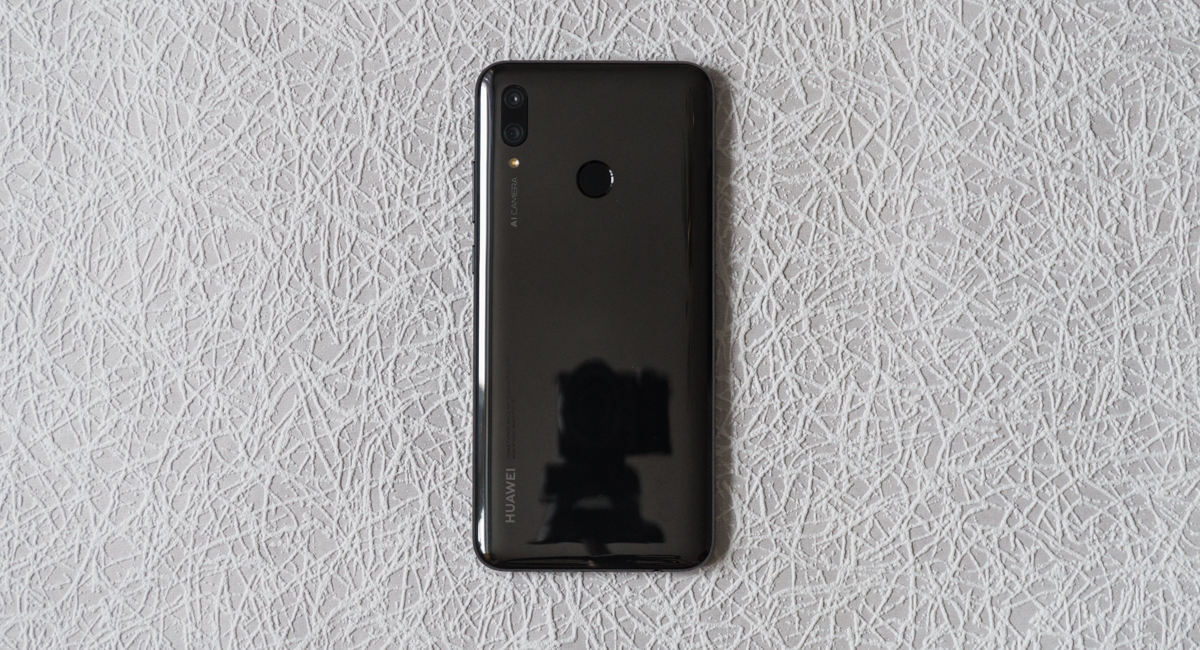 Specifications of Huawei P smart 2019
Display: 6.21″, IPS LCD, 2340×1080 pixels, aspect ratio 19.5:9
Processor: Hisilicon Kirin 710, 8-core (4 core Cortex A73 with a frequency of 2.2 GHz and 4 core Cortex-A53 with a frequency of 1.7 GHz)
Graphics accelerator: Mali-G51 MP4
RAM: 3 GB
Storage: 64 GB
Support for microSD memory cards: up to 512 GB
Wireless networks: Wi-Fi 802.11 a/b/g/n/ac, Bluetooth 4.2 (LE, A2DP), GPS (A-GPS, GLONASS, BDS), NFC
Main camera: main 13 megapixels module (f/1.8), PDAF and auxiliary 2 megapixels
Front camera: 8 megapixels, f/2.0
Battery: 3400 mAh
Dimensions: 155.2×73.4 × 8 mm
OS: Android 9.0 Pie with EMUI 9.0 Shell
Weight: 160g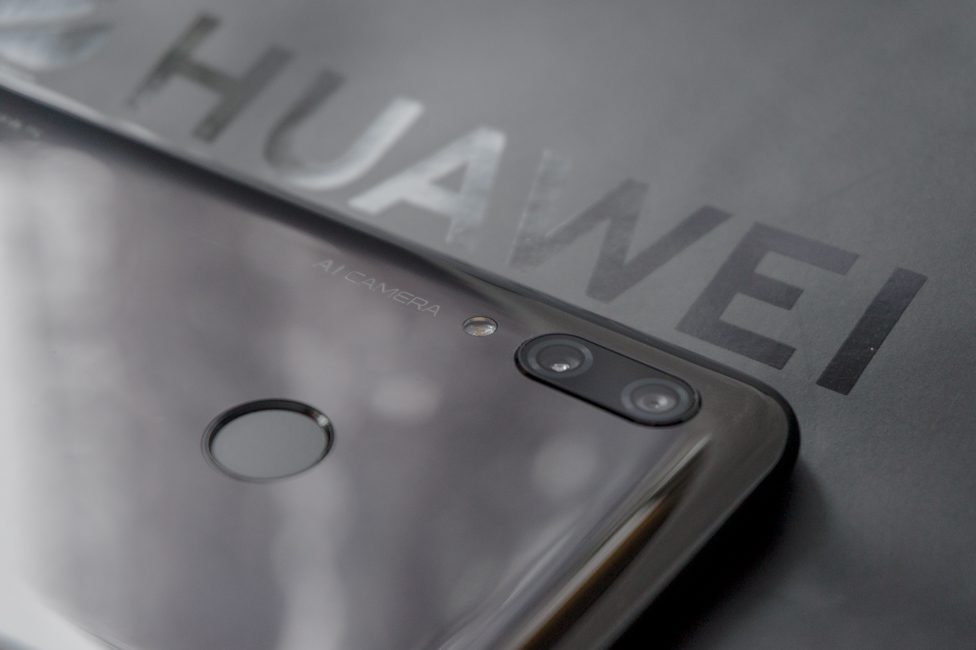 Huawei P smart 2019 costs about $230. I don't know if you could call it a mid-ranger, but it's certainly not expensive and has all chances of becoming a first hit of the new year.
Design, materials and build quality
The smartphone is available in two colors: black and blue gradient, also called "aurora borealis" or Aurora Blue. I have recently been "unlucky" with a palette of test samples, so, like in the case of Honor 10 Lite, I got my hands on a black model. But I wasn't mad.
And it's not classic black per se, since the color is more like graphite or something like dark steel. No gradients, though, but in general I like the way it looks.
The body is made of polycarbonate. Yes, this is not the most noble of materials, but Honor 10 Lite is hardly better in that regard.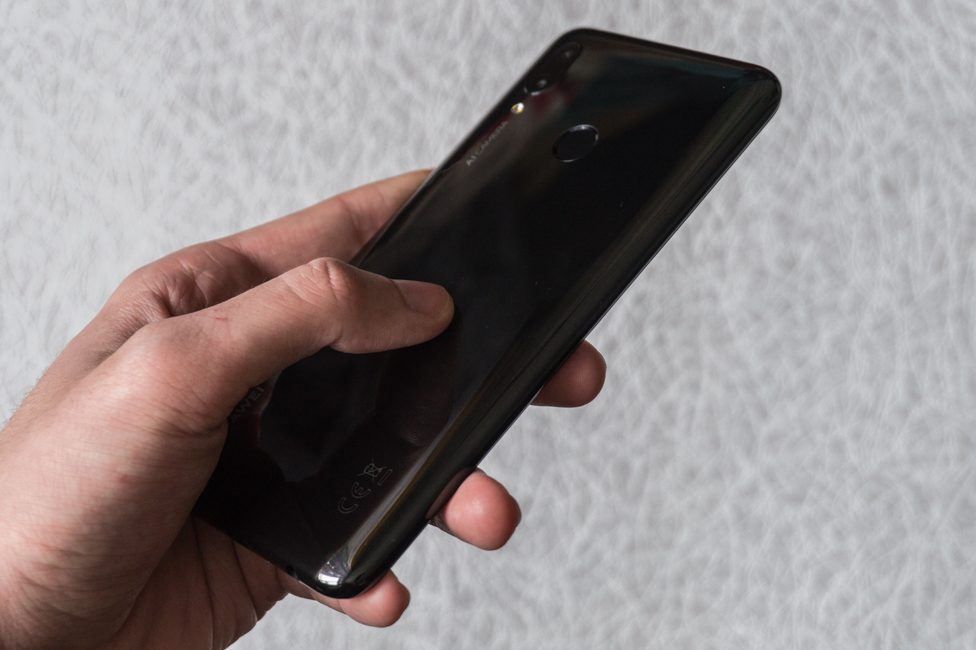 But in design, the devices are different: in Huawei, the back plate is a considerate part of the phone; it's merged with both ends of the device.
Honor also has a a pronounced frame with a separate back cover.
Purely visually, 10 Lite case seems more like the usual combo of metal and glass and looks somewhat more expensive, although the P smart 2019 is not much inferior to it with its glossy surface. But now I'm talking only about the visual component.
I prefer tactile sensations of the today's gadget. The form is streamlined and rounded, without any transitions. In general, Huawei P smart 2019 feels more pleasant in hand precisely because of its design.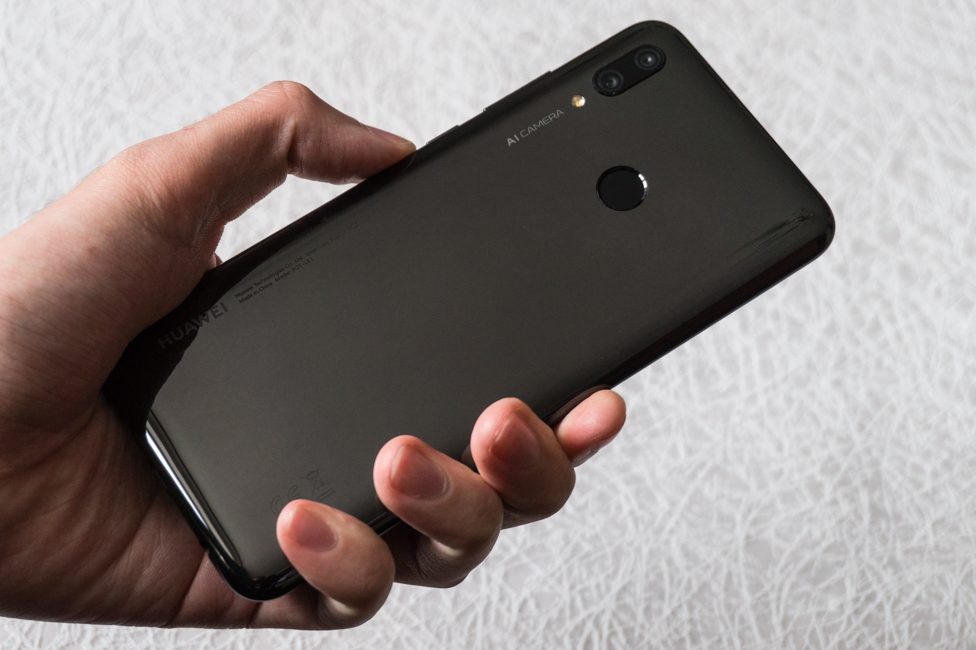 In front we have a drop-shaped notch in the screen and small bezels around. The front panel does not differ at all from that in the aforementioned rival. This looks much better than bigger notches.
But the build quality leaves much to be desired. Maybe it's only my sample, but nevertheless – the body creaks when squeezed. A particularly loose fitting of the back plate is felt on the right side. The power button dangles and at the same time makes a distinctive sound. Sadly, since 10 Lite was a monolith. I repeat – most likely, this is only my test sample.
P smart is clearly better in that regard. Sure, it collects a lots of fingerprints, but it could be worse. You can easily wipe it off.
A protective film was also attached to the smartphone. There were no other bonuses, like a protective case, with a test device.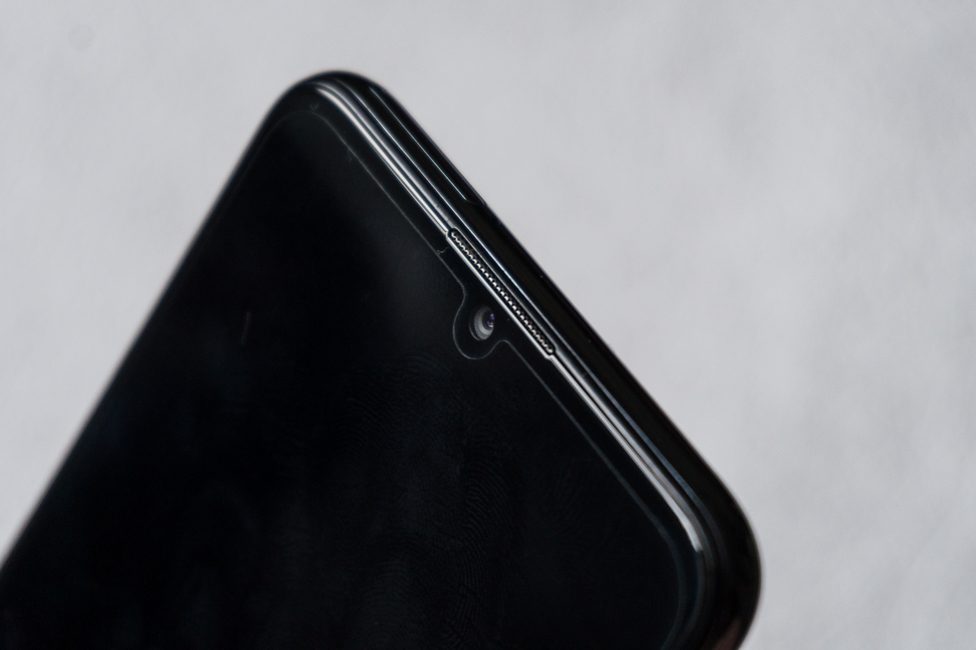 Elements' configuration
Here everything is the same. The speaker, front camera and proximity sensor are above the screen.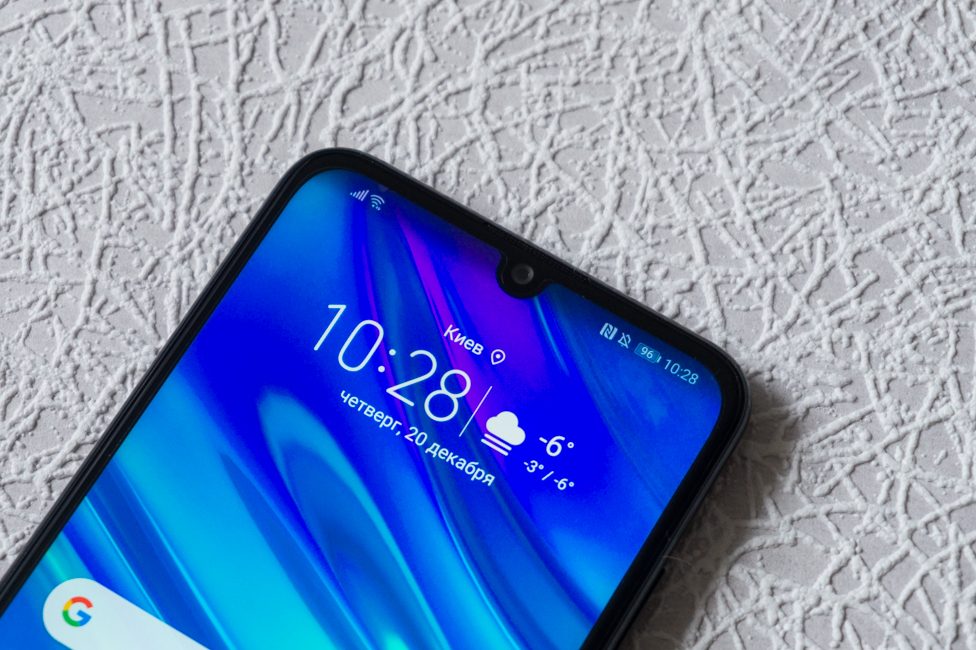 Multi-color notification LED and light sensor are on the bottom.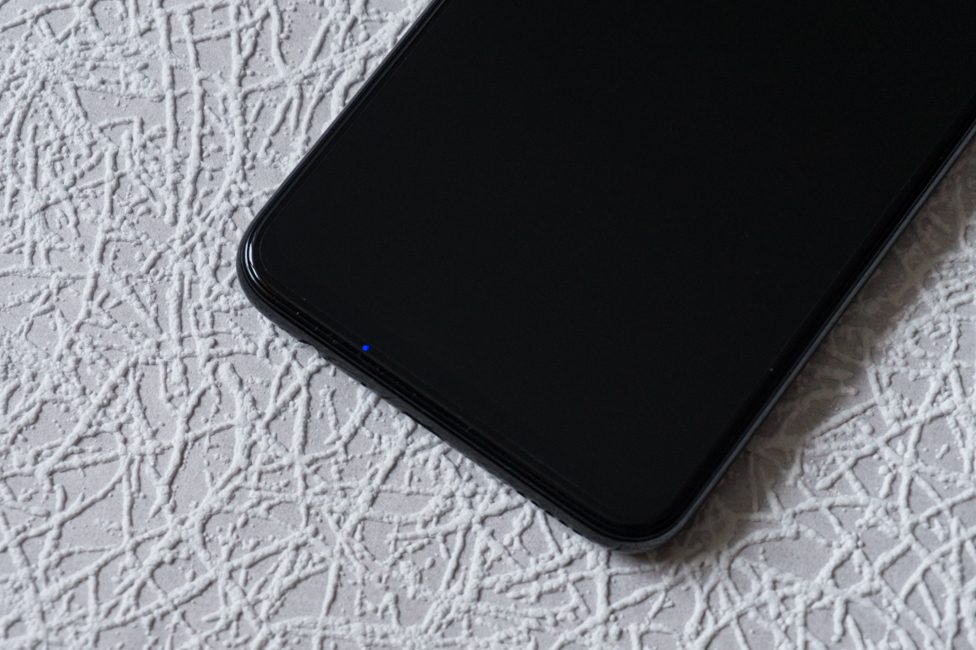 The right side has the volume key with the power button. By the way, another minor difference is the concentric notches on the power key. They are here, but the finger does not feel them at all. The left side is completely empty.
At the bottom we have a 3.5-mm port, a microphone, the same old microUSB. Let me tell you, I'm already getting tired of scolding the manufacturers for using it. The multimedia speaker is also there.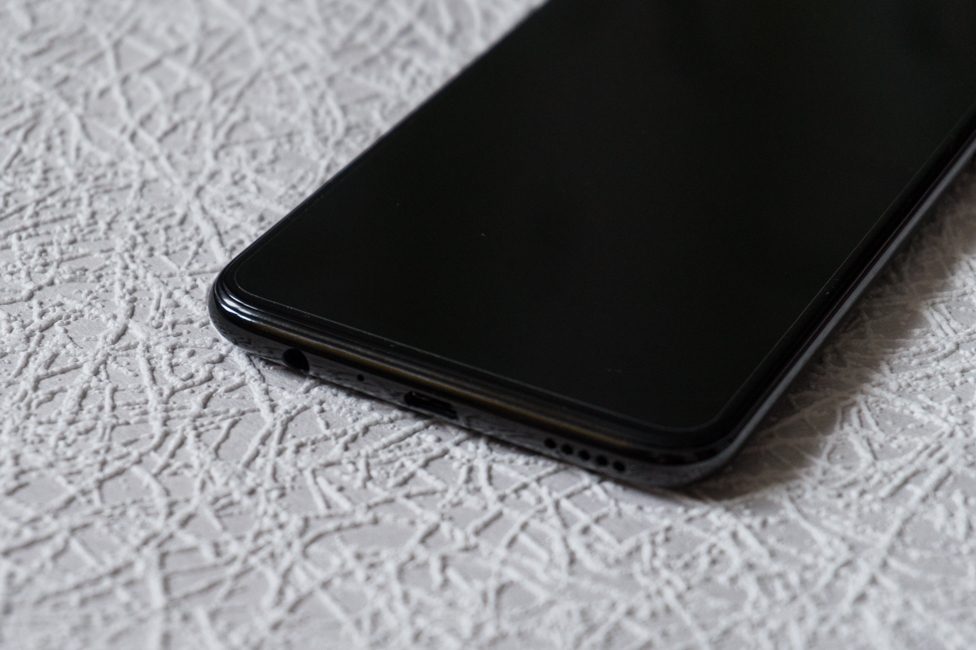 On top we have an additional microphone and a standard combo slot for 2 nanoSIM, one of which can be replaced with a microSD card.
On the back side there is a main camera module, almost not protruding above the case, an LED flash and the words AI Camera, a fingerprint scanner in the middle, a brand logo and service marking.
I should note that all the inscriptions are applied on top of the case, which means that they will get erased after extensive use.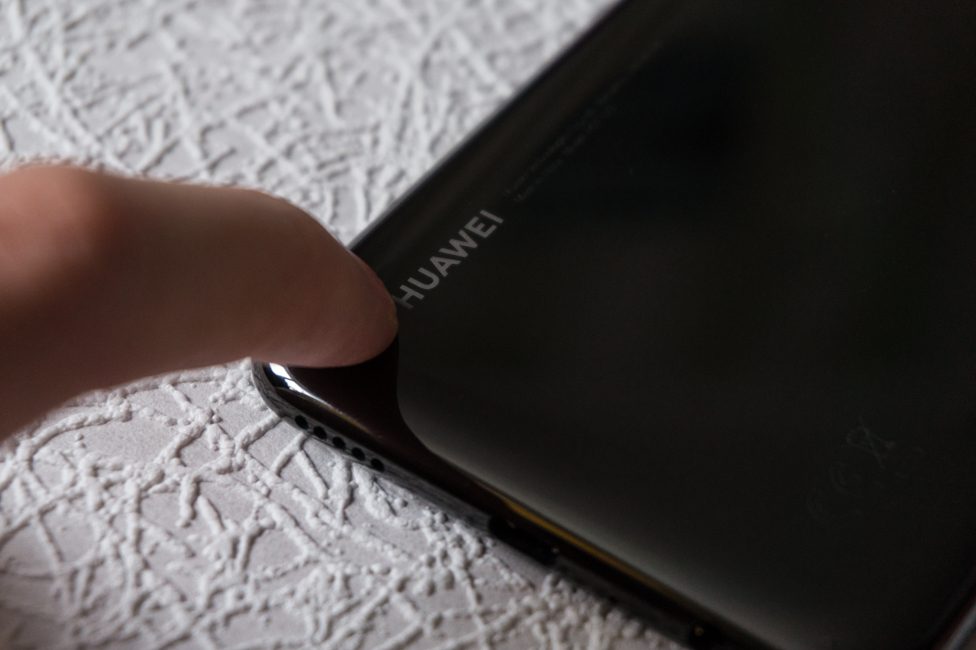 Ergonomics
Speaking in general, the ergonomics of the smartphone are a little better than Honor. It has more convenient ergonomics because of the streamlined shape. Although the dimensions have remained approximately the same.
You can use the smartphone with one hand in most cases, but if you need to open the notification curtain, you will have to change the grip.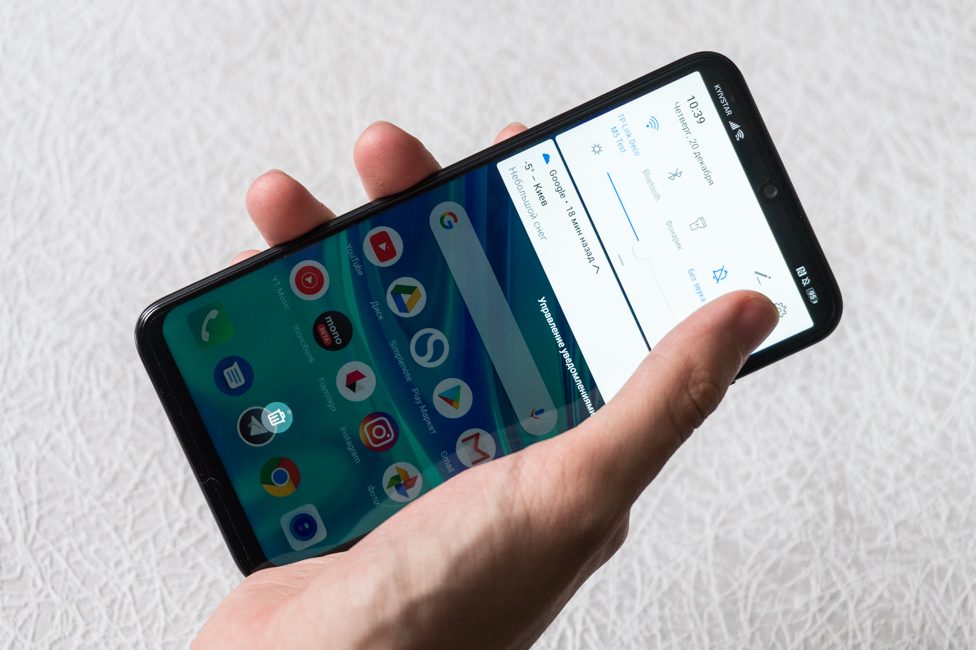 In general, I have no problems with ergonomics.
Huawei P smart 2019: Display
The screen size of the Huawei P smart 2019 is 6.21″, with IPS matrix (LTPS); the resolution is Full HD+ (2340×1080 pixels), the density is 415 ppi, and the aspect ratio is 19.5:9.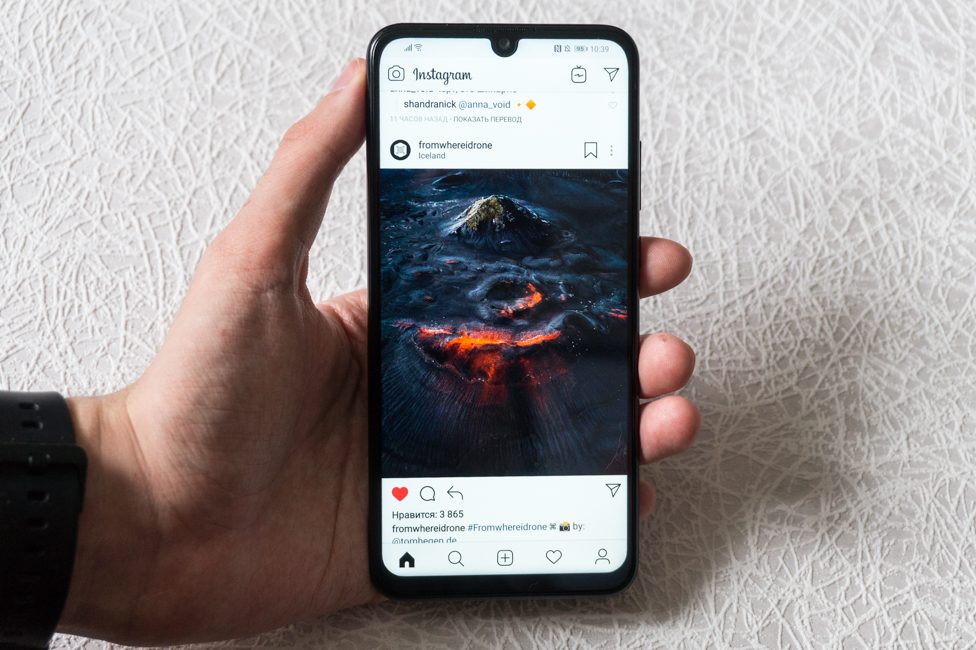 Basically, it's the same screen as in Honor 10 Lite, only the factory calibration is slightly different: with the same parameters in the display settings, Huawei has cooler temperature. Otherwise, there are no differences: standard brightness, good image contrast and color saturation.
Dark shades distortion in certain angles is still there.
Auto-brightness works, but you need to take into account the specific location of the sensor, which is below the screen.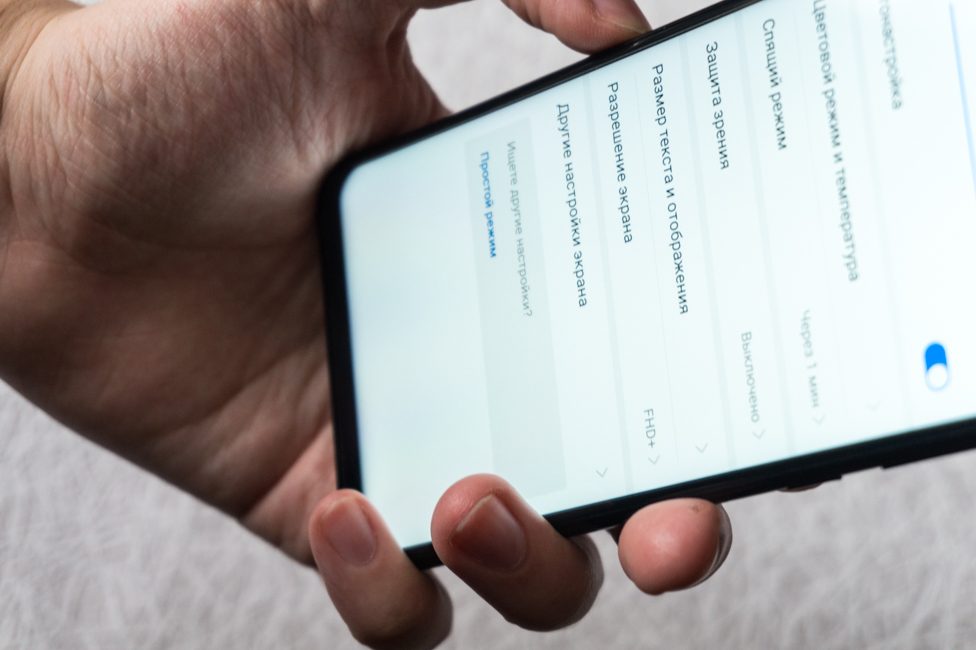 From the settings of the image there are the usual two color profiles, screen temperature adjustment and eyesight protection mode.
You can reduce the screen resolution to HD+ in order to lower power consumption. You can force the apps to enter the full screen mode – even ones that don't support it.
Huawei also allows masking the notch, filling the area to the side with black color. You can also choose which programs will ignore the setting.
I don't see the reason to explain the notch in popular apps again. If you're curious, you can check Honor 10 Lite review.
Huawei P smart 2019 Performance
Here, too, we see nothing new. In the role of the center processor is Hisilicon Kirin 710 chip – increasingly common in Huawei and Honor devices. The 12-nm process technology, 4 Cortex A-73 cores at 2.2 GHz and 4 Cortex-A53 cores at 1.7 GHz. The graphics are handled by Mali-G51 MP4.
Surprisingly, the smartphone had the latest firmware version, and therefore I was able to install all the popular benchmarks and test this gadget.
The amount of RAM is 3 GB, as in 10 Lite. No other options so far. This amount is enough for comfortable work with several running applications, but resource-intensive software will constantly reload.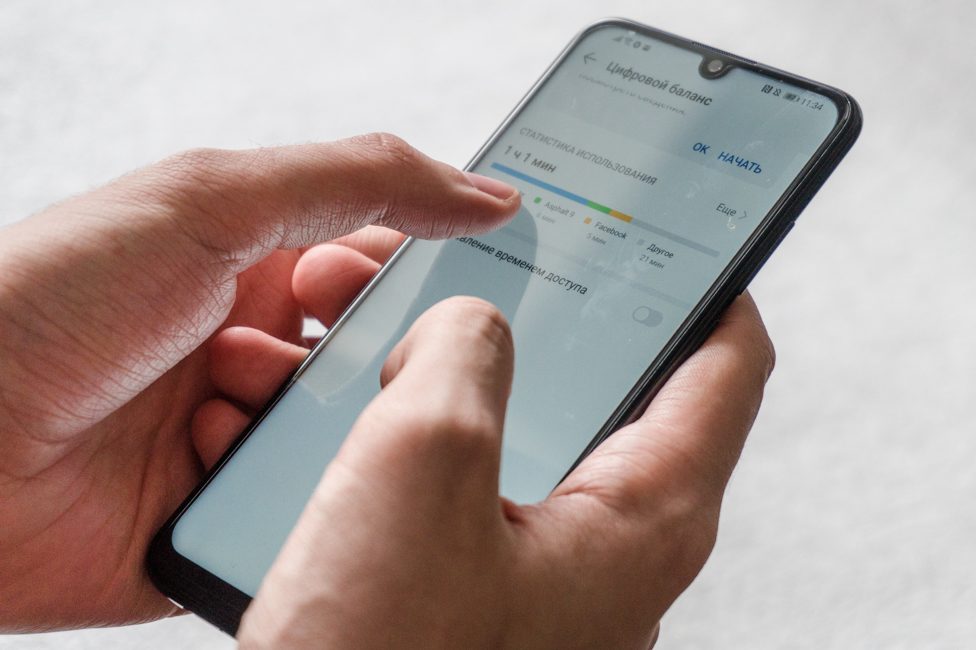 Storage is different – 64 GB, of which 51.83 GB is free. That's a lot, and you even can add a microSD memory card up to 512 gigabytes, if you do not need a second SIM.
The smartphone works quickly and smoothly, without lags or freezes. There were no delays in the animations – thanks to fresh software. By the way, that means that Honor 10 Lite will also get patched soon.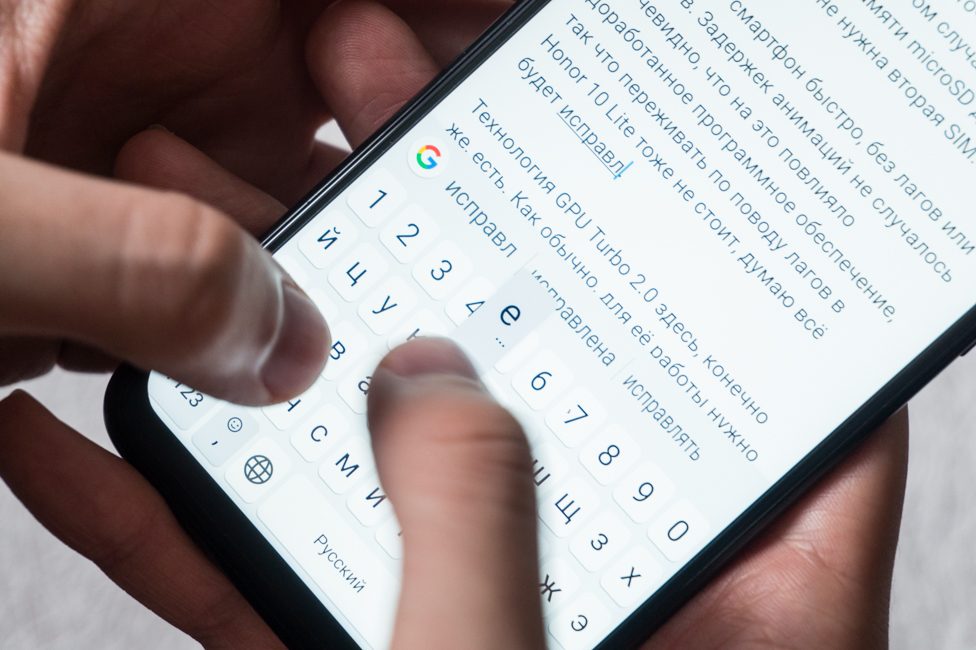 GPU Turbo 2.0 technology is here, of course. As usual, you need to add games to the AppAssistant application, activate game acceleration there and run games directly from here. In order to prevent distractions there is a function to block pop-up notifications and even calls or SMS messages.
All games with AppAssistant showed the following results: PUBG Mobile on high works well without obvious lags. WoT, Blitz ran okay with maximum graphics at 40-60 fps. Asphalt 9 is great on this hardware – as usual. We don't even need to talk about lighter games.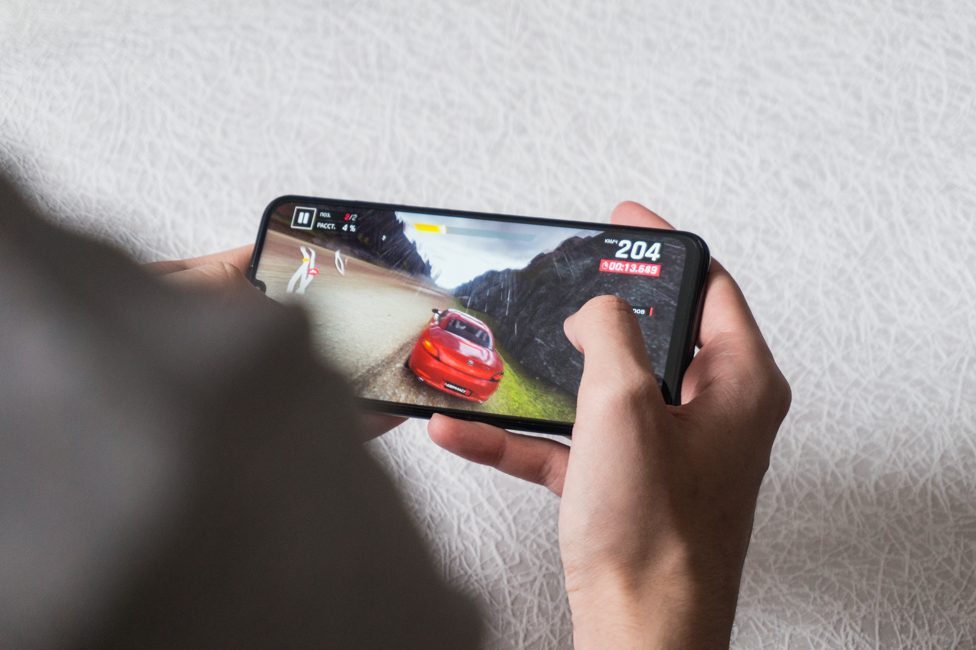 Huawei P smart 2019 camera
Huawei P smart 2019 is equipped with a dual main camera module: 13 megapixel module (f/1.8) plus additional for blurring the background with a resolution of 2 megapixels. All of this with the support for artificial intelligence.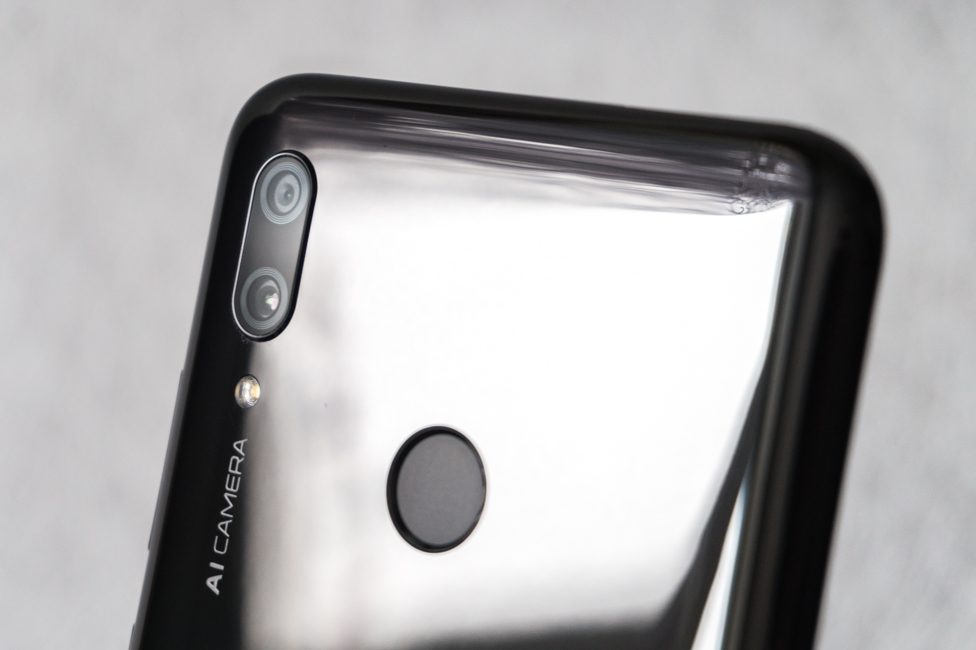 The smartphone makes good photos during the daylight or with good artificial light: normal detail and average dynamic range. In the evening or at night, details are lost noticeably, and noises reappear. But this is normal – there is hardly any smartphone in this segment that will cope well with this task. In general, the camera is as good as the price and will satisfy potential undemanding users. There is no difference with Honor 10 Lite at all.
PHOTO EXAMPLES IN FULL RESOLUTION
The remaining features of the camera are the same. You can play around with the background blur. AI is mild, it does not overdo it with a saturation of colors in the pictures.
You can record video in Full HD at 30 or 60 fps without electronic stabilization. The format can be H.264 or H.265. Filmed videos are not impressive, with the usual average quality. Of the additional modes there is only time-lapse, and no slow-motion.
The front camera of P smart 2019 is represented by an 8 megapixel module, f/2.0 aperture. Honor 10 Lite had a 24 megapixel module, but it was hardly better. The difference is very difficult to notice, as it's almost nonexistent. The system itself selects white balance. Overall, it's all pretty much standard, with no amazing features.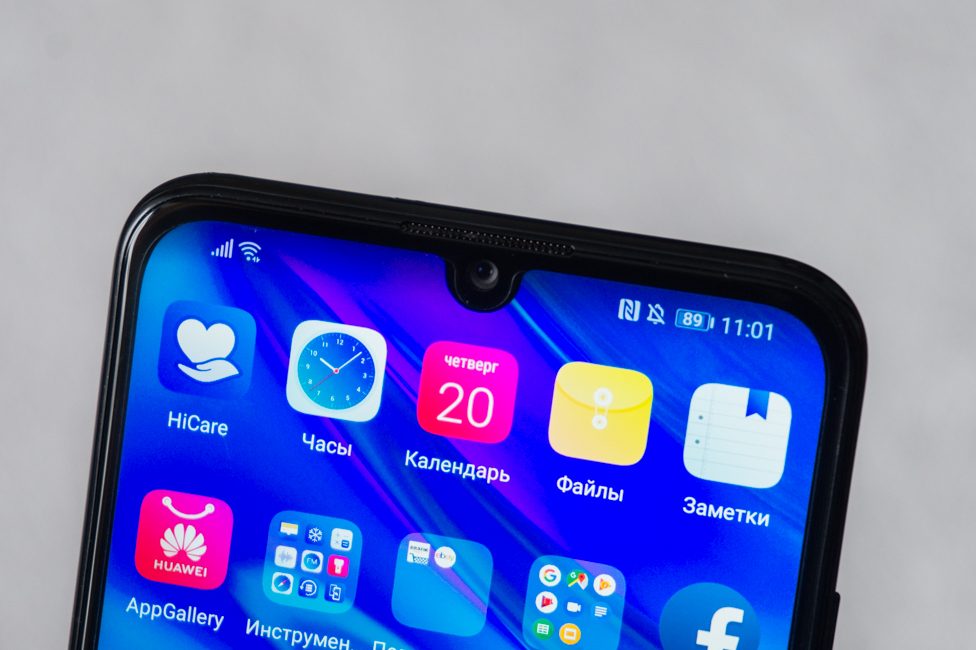 The camera application has not changed: blur modes, a separate night mode, portraits, panoramas, augmented reality, a separate HDR tab and a set of filters. There is a manual mode, but you cannot shoot in uncompressed RAW format. On the main tab in the upper left corner there is an icon of the HiVision function to can scan QR-codes and barcodes, translate text, and identify objects.
Unlock Methods
The scanner on the back is well located and works flawlessly.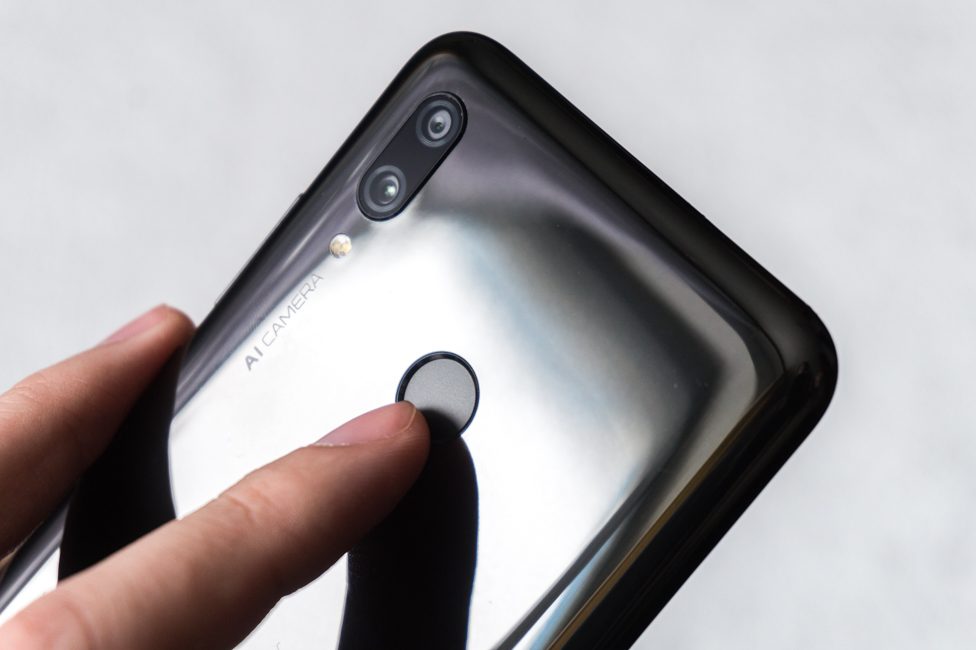 Fast and accurate – just as we like it. Additional functionality is here as always.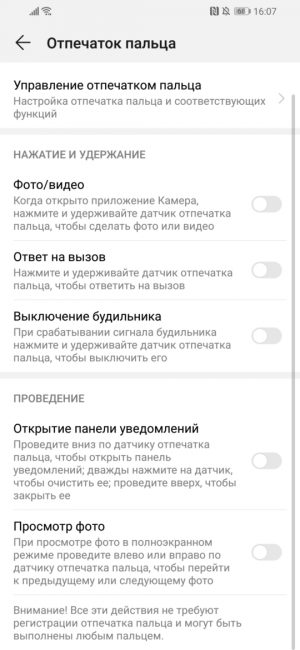 Unlocking with face is also fast. You need good lighting, and you can forget about the fingerprint scanner.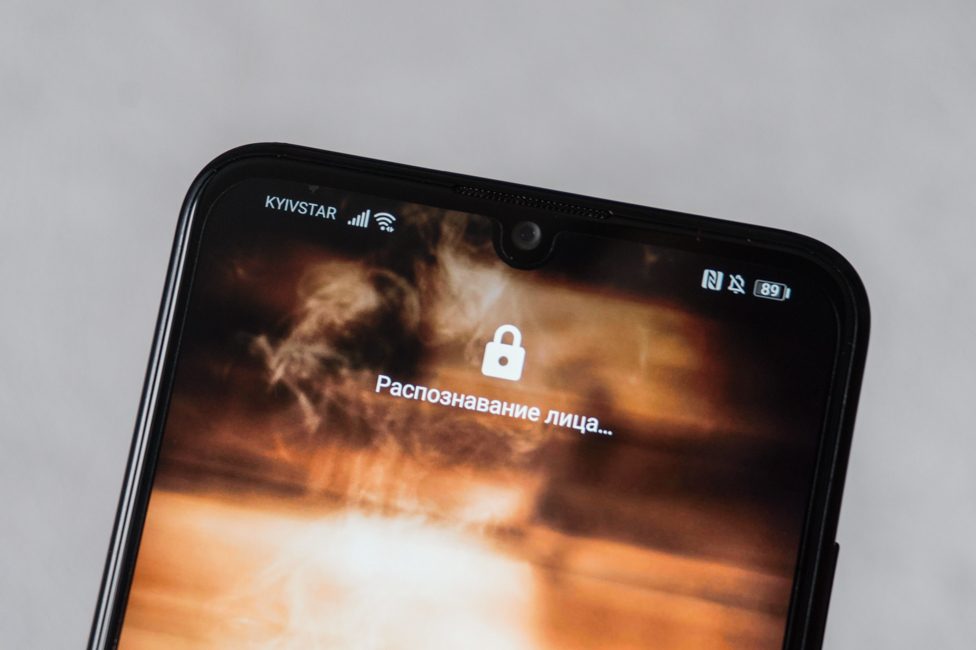 Of course, it is still impossible to log in, for example, in banking applications, but these are limitations of the operating system. We are waiting for the support of face scanner at the API level in Android, just like when Marshmallow gave us dactyloscope. Although it is possible that the usual front camera is not suitable for this because of the weak level of security. Manufacturers may be forced to install specialized scanners. But back to the point.
With face you can unlock applications that contain confidential information – notes, messages, or any other. The shell already has built-in tools for this.
Battery life
Huawei P smart 2019 has a non-removable battery with a capacity of 3400 mAh. It lives for a relatively long time – it is quite possible to get more than 6.5 hours of screen activity.
Inactive users will be able to count on two days without recharging. In other words, all is good in that regard. I can't tell anything about the device's support for the fast-charging function since I have only smartphone on my hands.
Sound and communication
The sound component here does not differ at all from the Honor 10 Lite, so everything that I told in its review is applicable here. The earpiece speaker is solid – it's more than enough for comfortable use.
The multimedia speaker is loud, but at maximum volume it doesn't impress. Listening to music that way is a joyless experience.
It is worth using it for notifications and calls, for the rest better buy headphones. Huawei Histen feature has not gone anywhere.
But where smartphones differs is in the communications area. There are no complaints about mobile communication, GPS (A-GPS, GLONASS, BDS) and Bluetooth 4.2 (LE, A2DP) – everything is great and is practically the same as in Lite 10. But the Wi-Fi module in Huawei P smart 2019 can work with networks operating at a frequency of 5 GHz. Honor loses this fight.
The NFC module for making contactless payments or quick connection to devices is here and works well.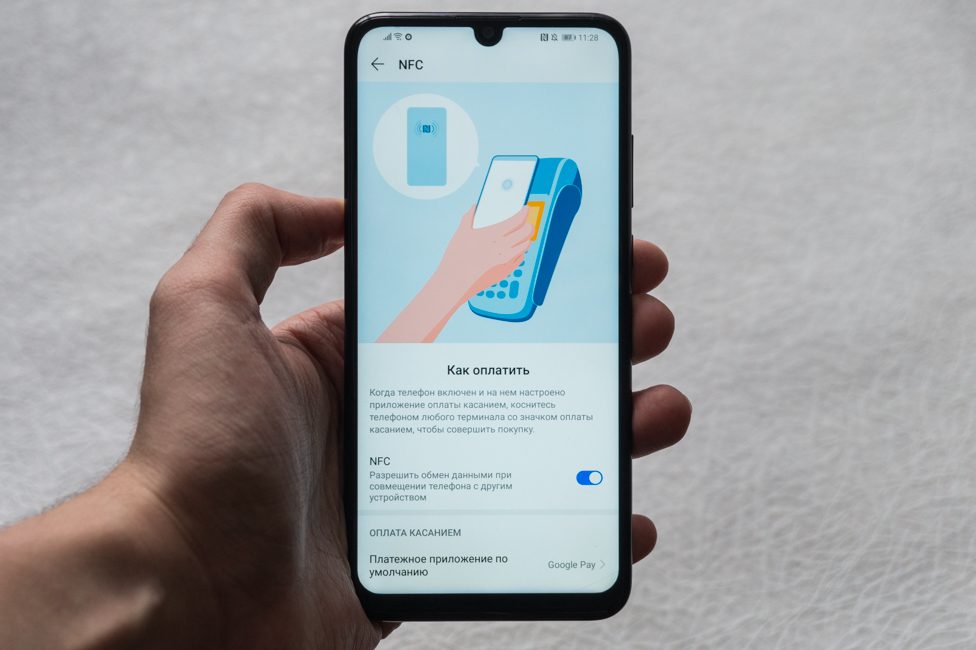 Firmware and software
Huawei P smart 2019 is running the latest version of the OS – Android 9 Pie, with EMUI 9.0.1 shell.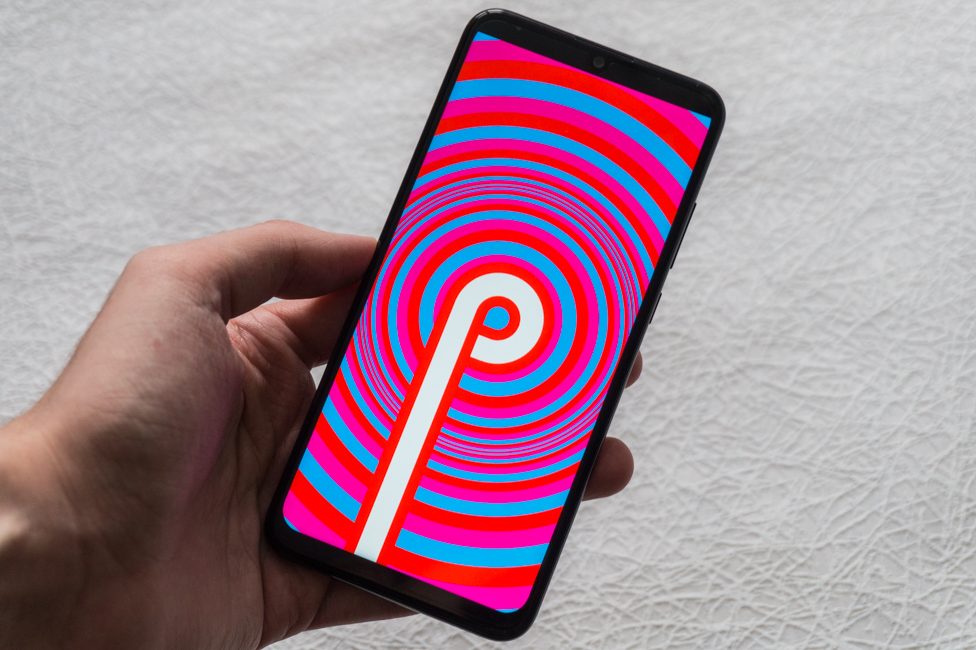 The firmware received all features of Pie, like Digital Wellbeing with application usage statistics and a new kind of pop-up notification, but the traditional EMUI features, of course, are still there.
There are new gestures to control the smartphone. They are comfortable and logical, you get used to them pretty quickly. A more detailed description of them can be found in the review of Honor 10 Lite, I will only note that for some reason there are no options for displaying the navigation marker. Virtually no difference between the devices, except for the curtain with switches in Huawei – here it has a different color accent.
Verdict
So what separates Huawei P smart 2019 from Honor 10 Lite? First of all, the design of the rear part is different, as well as the shape of the body, the tactile sensations of use. But all of this is subjective. Support for 5 GHz Wi-Fi-networks – now this is serious. I'd chose this phone solely because of it. The difference in the number of megapixels of the front camera turned out to be more of a marketing ploy from Honor than a real advantage. Plus storage volume seems to be different.
If we talk about Huawei P smart 2019 without mentioning Honor, then I'd say that the device looks cool and is easy to use. The plastic body is a bummer – I hope the commercial models will also have better build quality. There's also a good screen, optimal performance, great battery life, fresh firmware, Wi-Fi ac 5 GHz and NFC-module.
So there are differences, but we still don't know the official price of Honor 10 Lite. Still, it will be lower than Huawei P smart 2019. Otherwise it'd be a suicide for the manufacturer.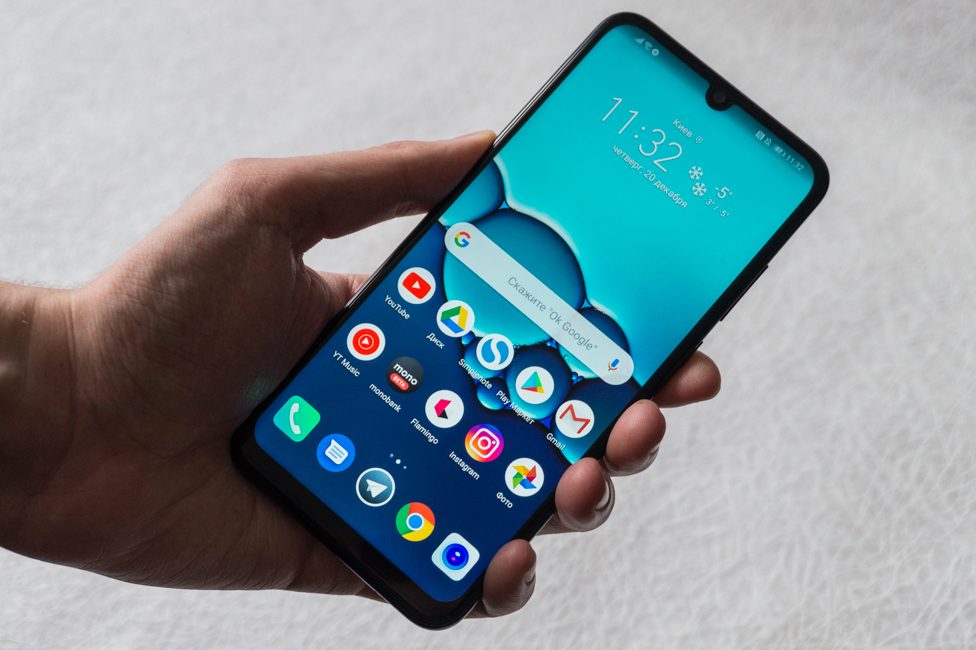 And what are the cons? First of all, the absence of USB Type-C port. The cameras could be better, although they are mostly alright. Overall, Huawei P smart 2019 is one of the best smartphones of 2019 – especially for this price.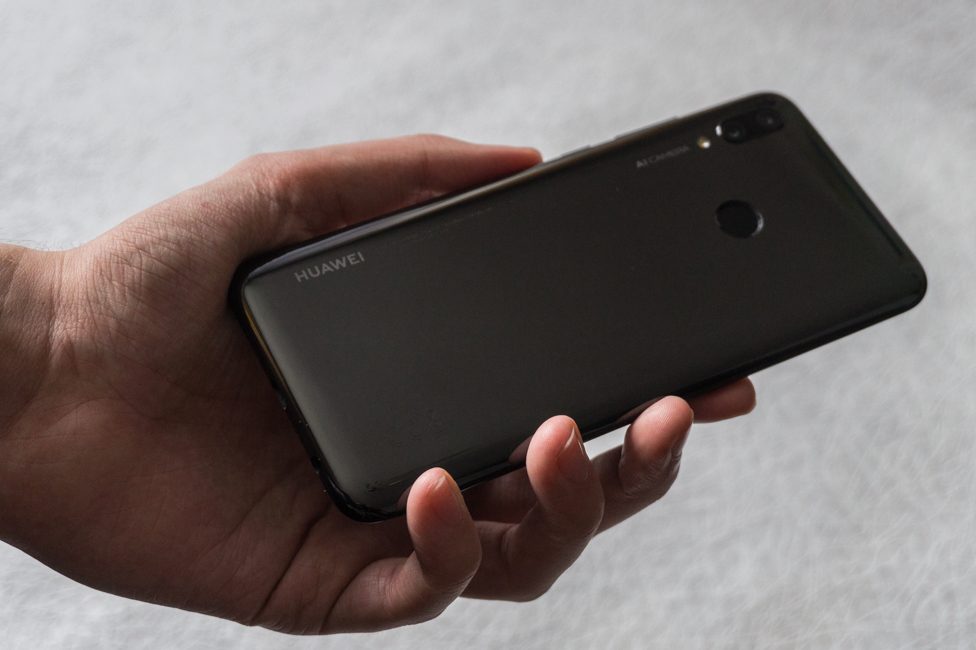 Subscribe to our accounts: