Today it is not necessary to own a phone for all the money in the world, because the famous Chinese company OPPO has affordable options for good smartphones. Today we will consider the OPPO A54s model. What are its pros, cons and is it worth buying?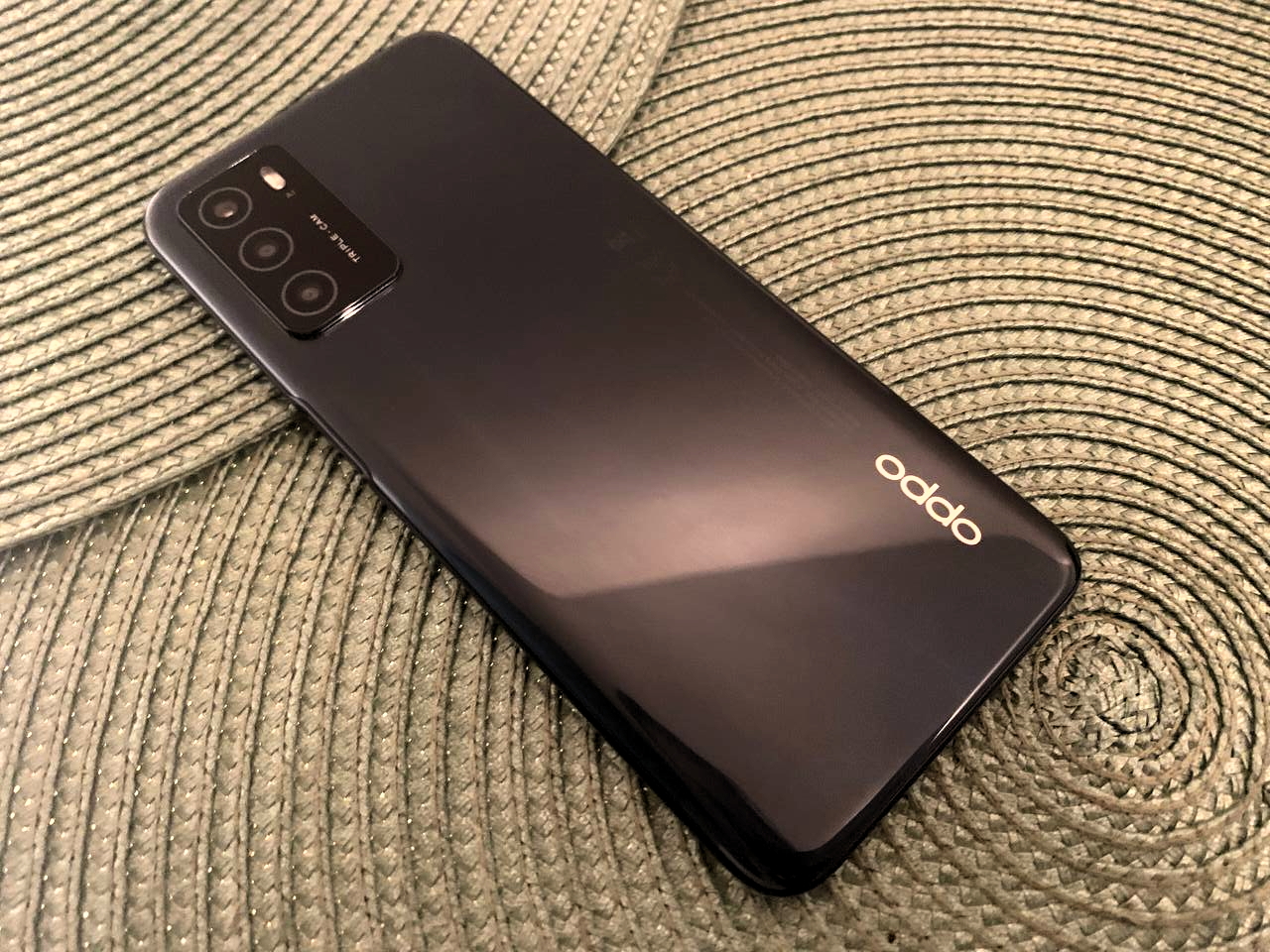 Read also: OPPO A96 review: Extremely stylish budget smartphone
Market positioning and price
OPPO A54s was released at the end of 2021, but has many advantages that remain the same standard today. Capacious battery of 5000 mAh, triple camera and 128 GB of memory. All this, together with the price of around $170, seems to be a good purchase.
The model is the successor to OPPO A54 5G, which we reviewed last year, and even looks almost the same. But A54s is a simplified version, with a slightly weaker screen, less powerful chipset, slow charging, simpler cameras, lack of 5G support, etc. But it also costs much cheaper.
However, is it worth the money? You can draw your own conclusions by reading the review, and we will try to cover as many details as possible.
Available colors: blue and black (in our review).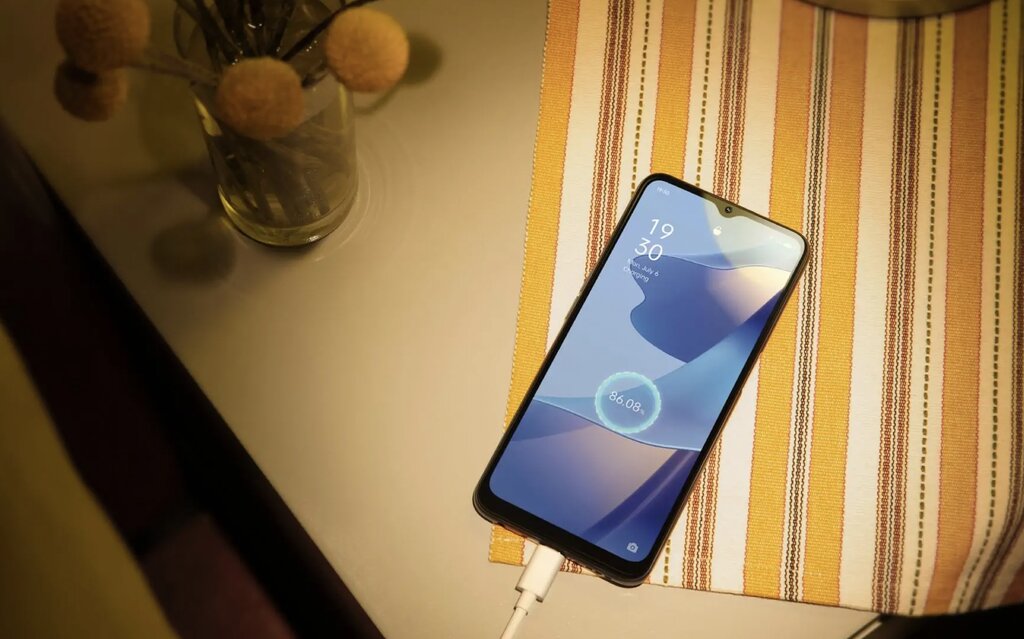 Specifications of OPPO A54s
Screen: 6.52 inches, 1600×720, IPS, 60 Hz refresh rate
Processor: MediaTek Helio G35, 8 cores
Memory: 4 GB RAM, 128 GB internal memory, expandable via microSD card up to 256 GB (triple slot)
Cameras: Main unit (50 MP, f/2.2, 80° viewing angle, autofocus); Depth sensor (2 MP, f/2.4, 88.8° viewing angle, fixed focus); Macro (2 MP, f/2.4, 88.8° viewing angle, fixed focus); Selfie camera (8 MP, f/2.0, 79° viewing angle)
Battery: 5000 mAh, 10 W
Operating system: Android 11 with ColorOS 11.1 shell
Connectivity: USB Type-C, Wi-Fi, Bluetooth 5.1, GPS, A-GPS, BeiDou, GLONASS and QZSS included, LTE, 5G, NFC, 3.5mm headphones
Body: plastic, degree of protection IPx4
Dimensions: 163.8×75.6×8.4 mm
Weight: 190 g
Delivery set
In fact, there is not much to tell here, but first things first. Because we have the phone itself, charger, cable. As you can see, eco-trends are not so widespread, and companies still add full-fledged charging kits to their gadgets. There is also a paper clip for removing the SIM card slot and documentation.
We can specially emphasize the case, which can be useful at first, when the user has not yet had time to equip the phone with a more decent case. Although there is nothing special in the case there, it protects against scratches and falls, which is the most important thing.
On the other hand, wired headphones are a rare thing. Someone will not need them, but people who use them will be happy. Perhaps because my version was a test version, there were no headphones in the box. But this is definitely the same model as the previous budget OPPO, for example, A74 or A54 5G.
I cannot but note a nice gesture from OPPO, namely a pre-glued protective film. As you can see, out of the box we get a gadget that is READY to use, which is really very convenient.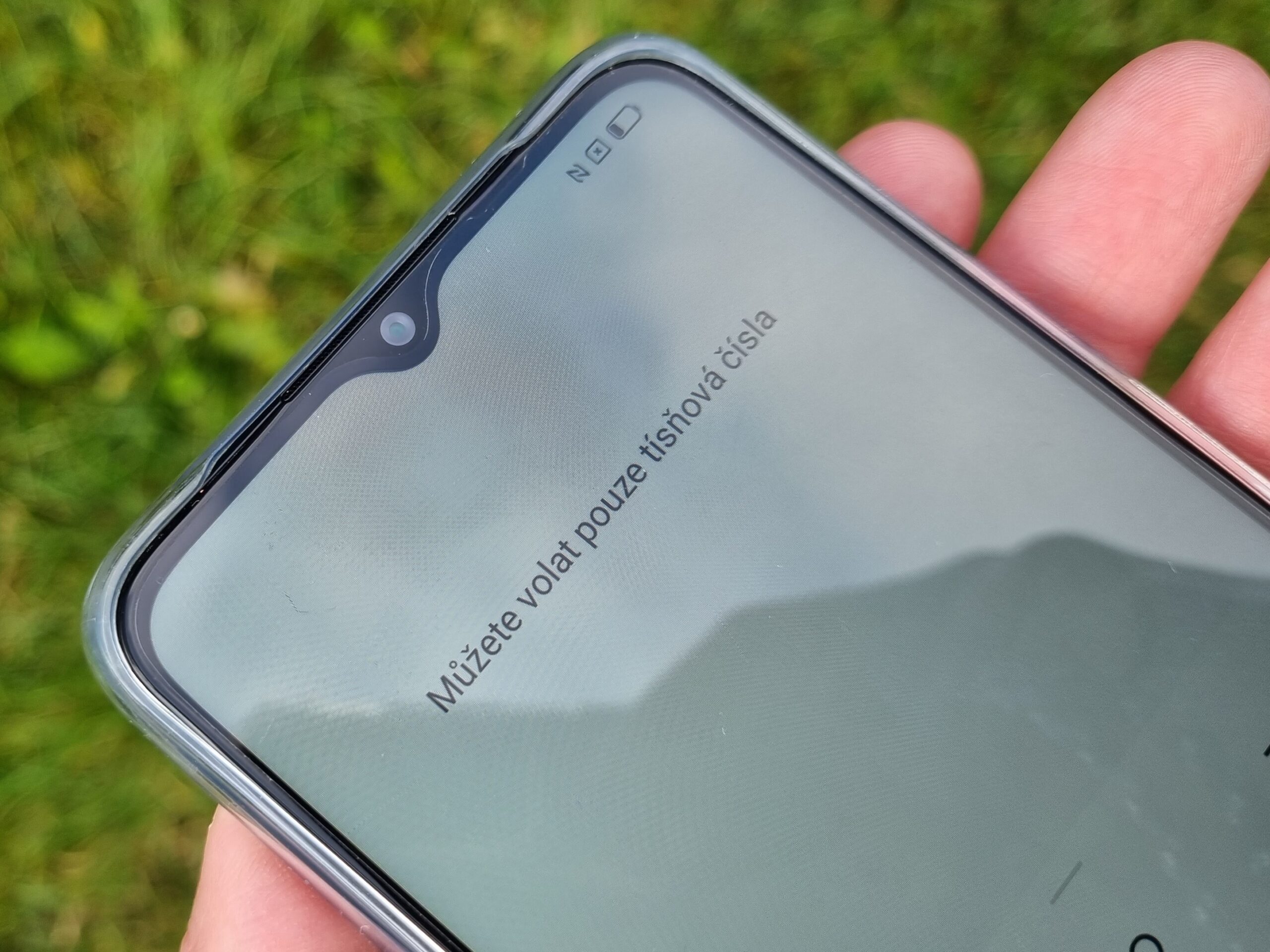 Design and layout of elements
I liked the design in general, considering the price of the device, it is really a decent result. The front side is as standard as possible. Here we have a single selfie camera on top (a somewhat outdated "drip" solution), on the right side there is an unlock button, there is also a fingerprint scanner that quickly unlocks the device. On the left side you can notice a double volume key.
The device is plastic, for this price it is not even surprising, but the plastic is of good quality. It's nice that the bezels around the display are barely noticeable, but the "chin" is already visible.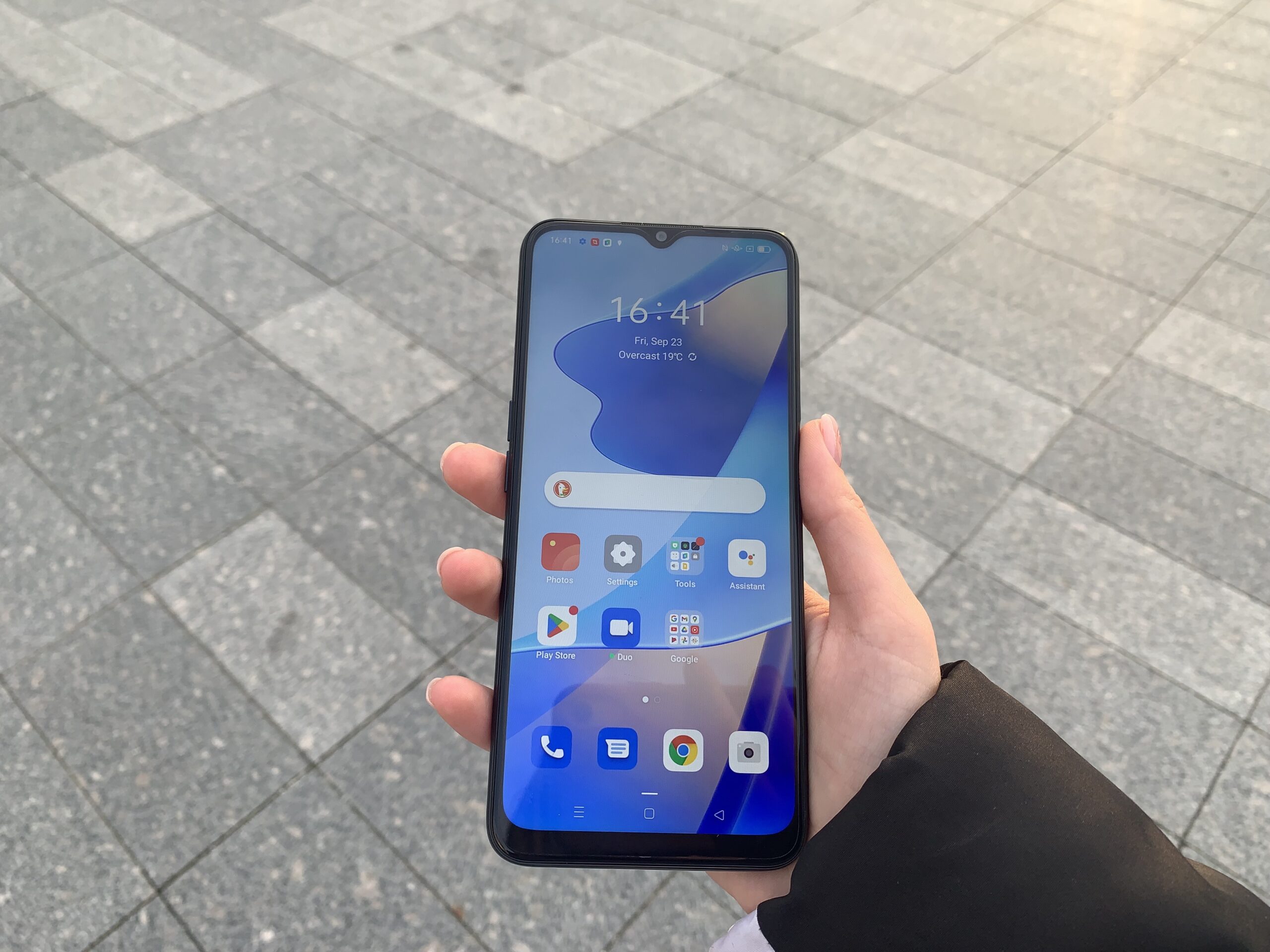 The more interesting part is the back panel, which is designed, like the front, in a classic and minimalist style. At the bottom right you can see the OPPO inscription. The rectangular camera unit with rounded corners protrudes noticeably above the body. This can be a drawback if you do not use a case.
I liked the color. The black color really looks luxurious, the only drawback is that it collects fingerprints quite strongly, which are not so easy to wipe off the panel. Similarly, the screen itself, so I would recommend carrying a cloth with you, as I personally did not like it.
In general, the device is quite large and long, but in fact, few people use mini solutions anymore. OPPO A54s fits well in the hand and I used it with one hand without any problems.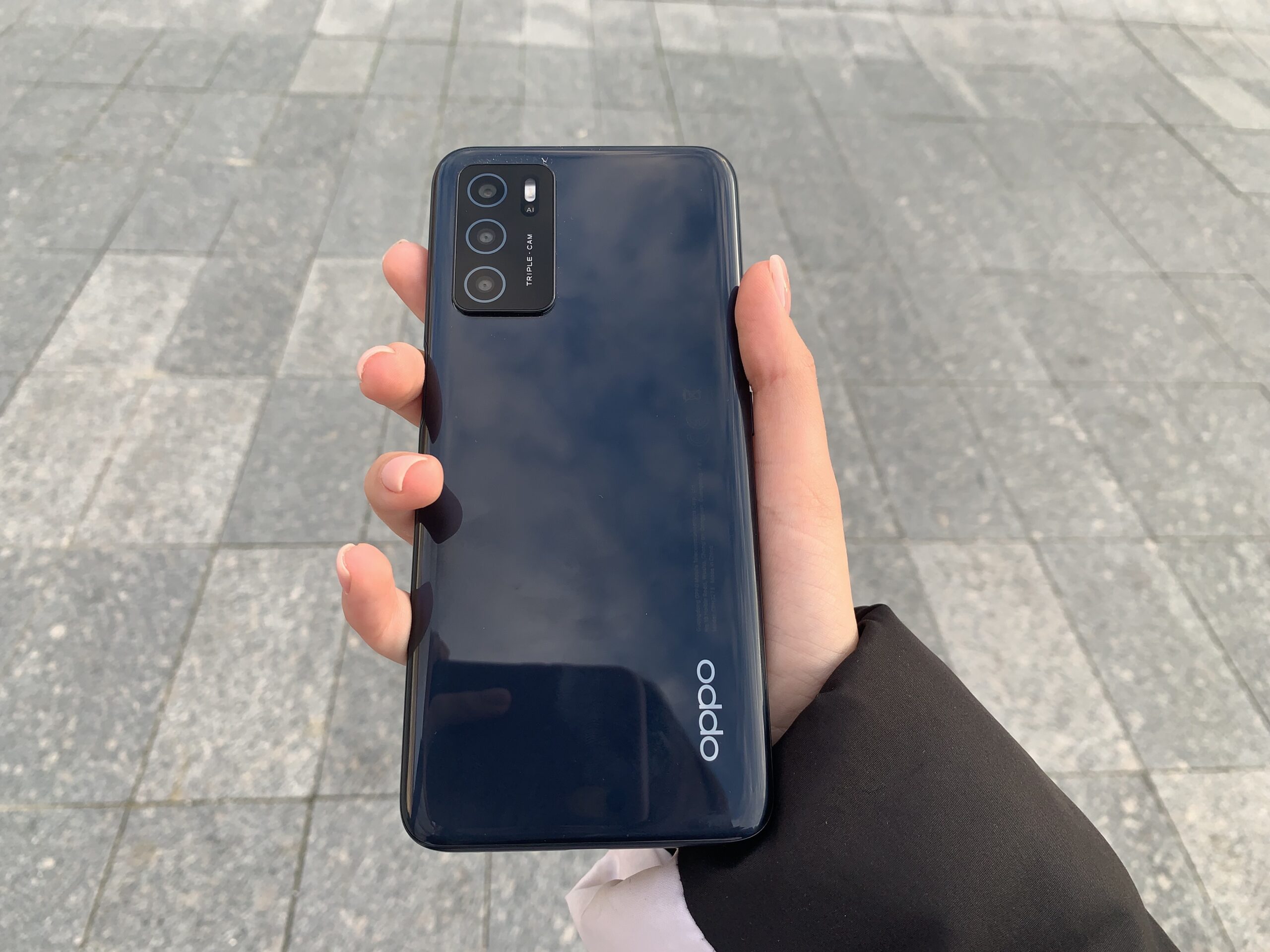 The assembly is excellent, but at the moment it is generally difficult to find a phone that has problems and, let's say, creaks. We add that the model has IPx4 protection against water drops. It cannot be immersed in water, but accidental splashes will not cause problems.
Read also: OPPO ENCO Air 2 TWS earbuds review: inexpensive and… kinda great?
OPPO A54s display
The screen of OPPO A54s has a refresh rate of 60 Hz, which is not so much. It's really standard, but still not 90 or 120 Hz. But will an ordinary user notice the difference? Of course, at higher settings the image is smoother and this can be seen in a variety of games. But let's remember that we are dealing with a budget phone. In addition, the battery will last longer at the default frequency.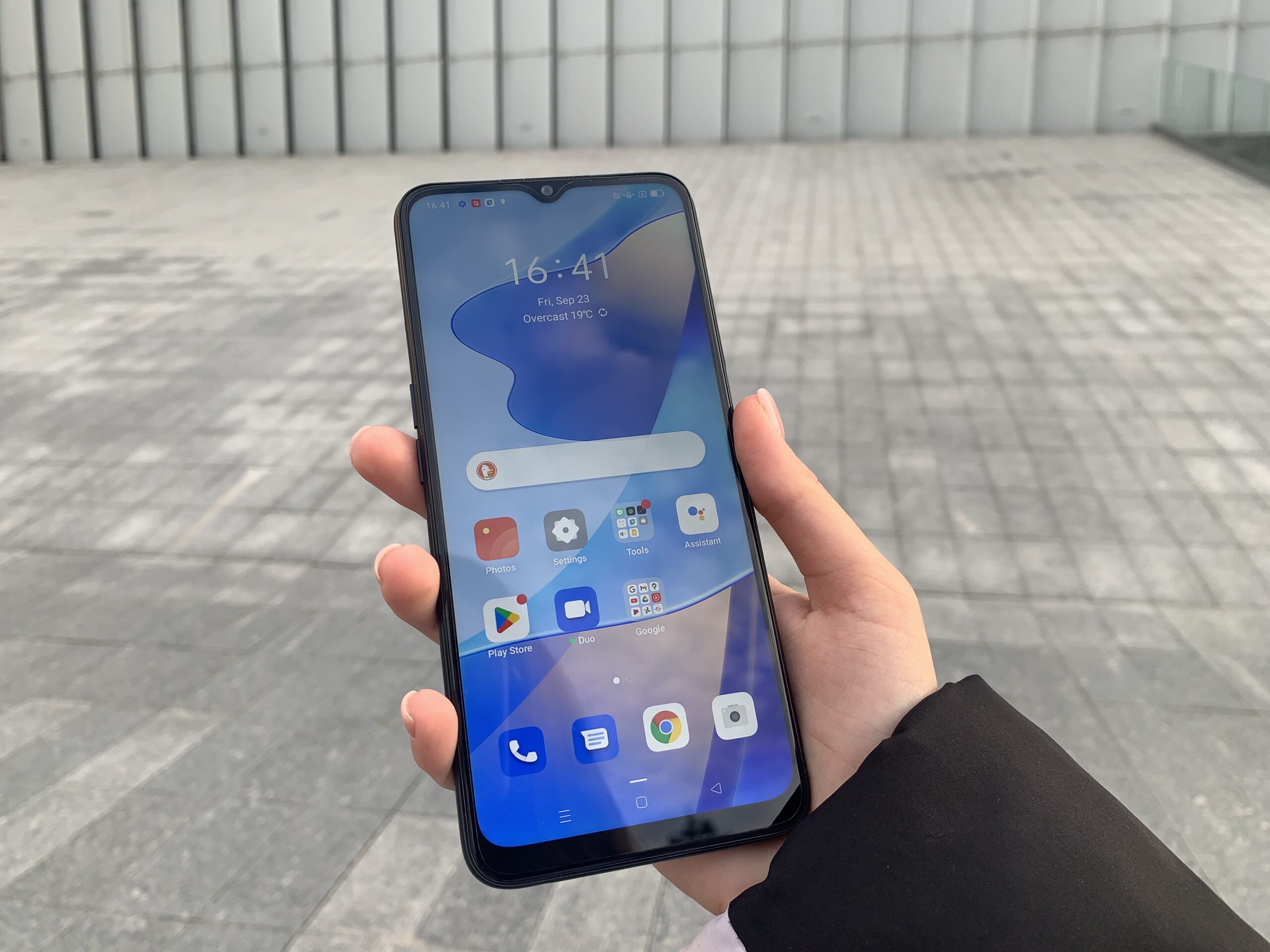 The readability of the screen remains good, even in sunlight.  In the evening I had to reduce the brightness a little bit, because my eyes got tired, but for some people such brightness will be a plus.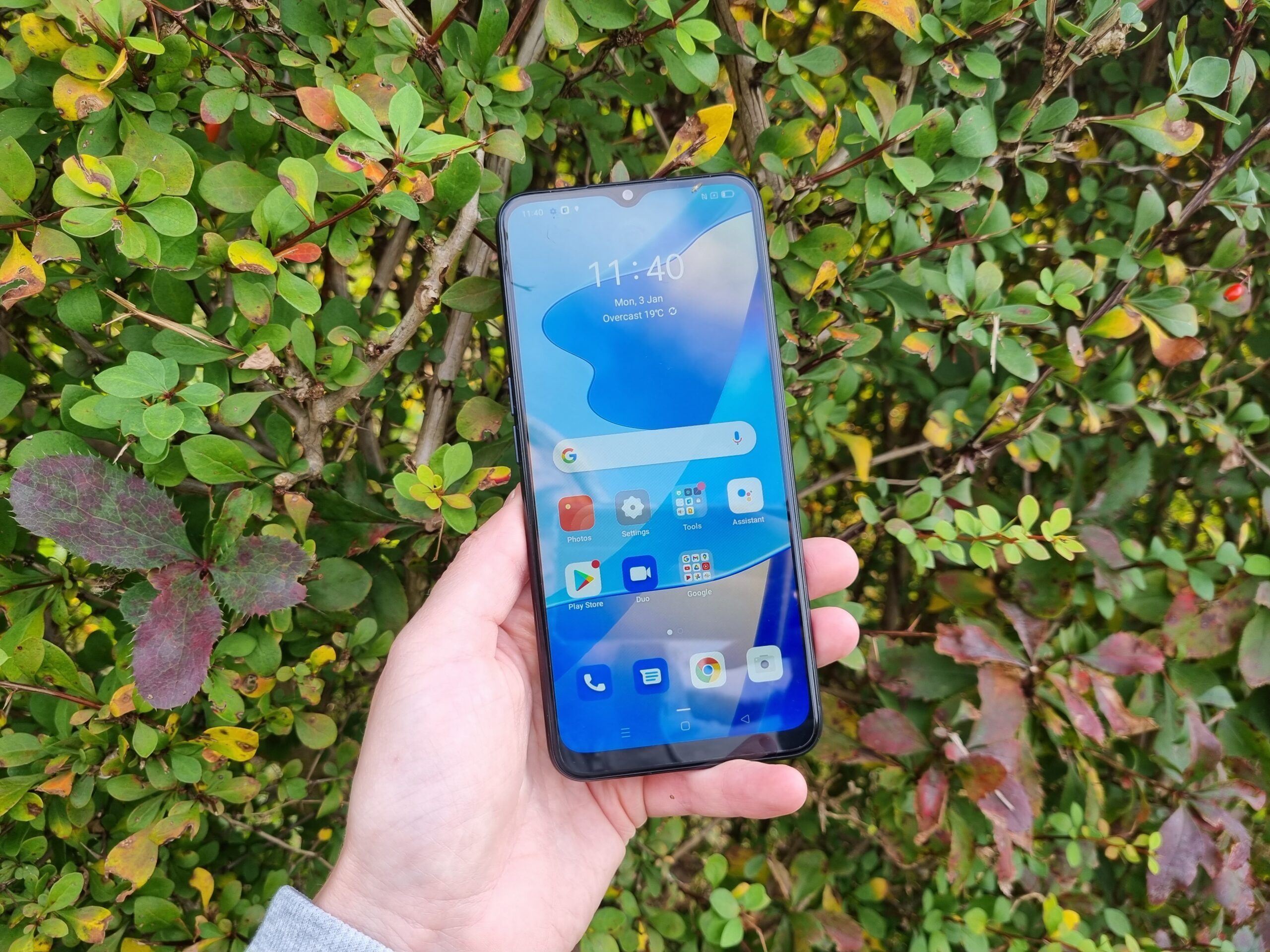 OPPO has a screen color setting for warmer colors. This mode is called "Eye Protection" – the shades become pinkish. At first they even seem too warm, but the eyes really do not get tired. It is recommended to turn on this setting in the evening so that the blue color has less effect on the nervous system.
Read also: OPPO Find N review and user experience
Hardware and performance
The device is based on the QMediaTek Helio G35 processor. The amount of RAM is minimal by today's standards – 4 GB.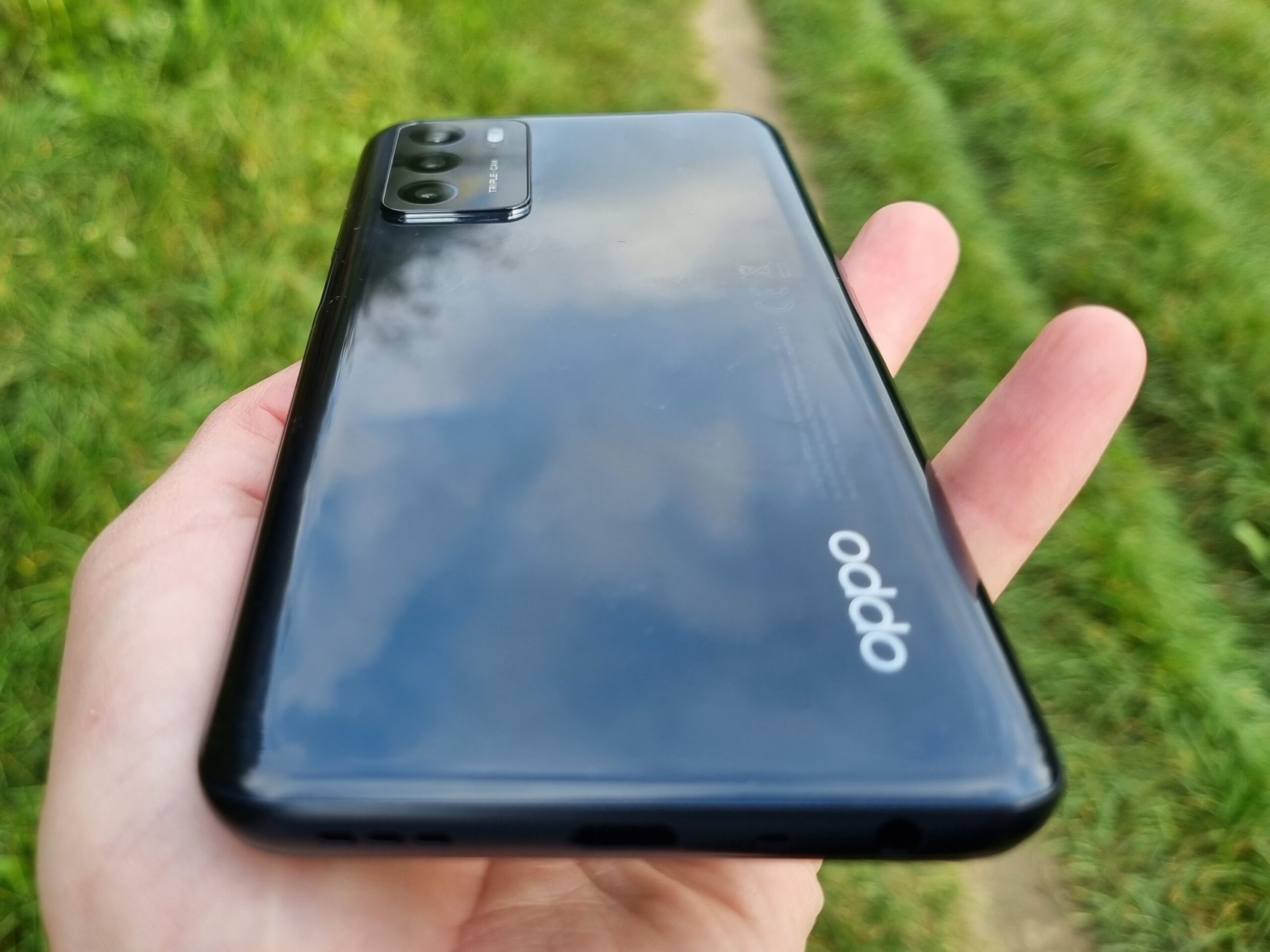 As you can see, the hardware is simple, but I didn't have any lags when using the phone. All photos, text messages and native applications loaded very quickly. I did not notice any slowdowns. The average user will be satisfied with everything.
Will OPPO handle games? Yes, but I would not count on the maximum graphics settings and super speed here. You need to understand that having only 4 GB is not enough for an advanced level of graphics. The undemanding games will work flawlessly.
Cameras
Even before the review, I understood that I should not expect super results if the device costs a little more than $170. But I only partially found confirmation of my thesis, read on to find out why.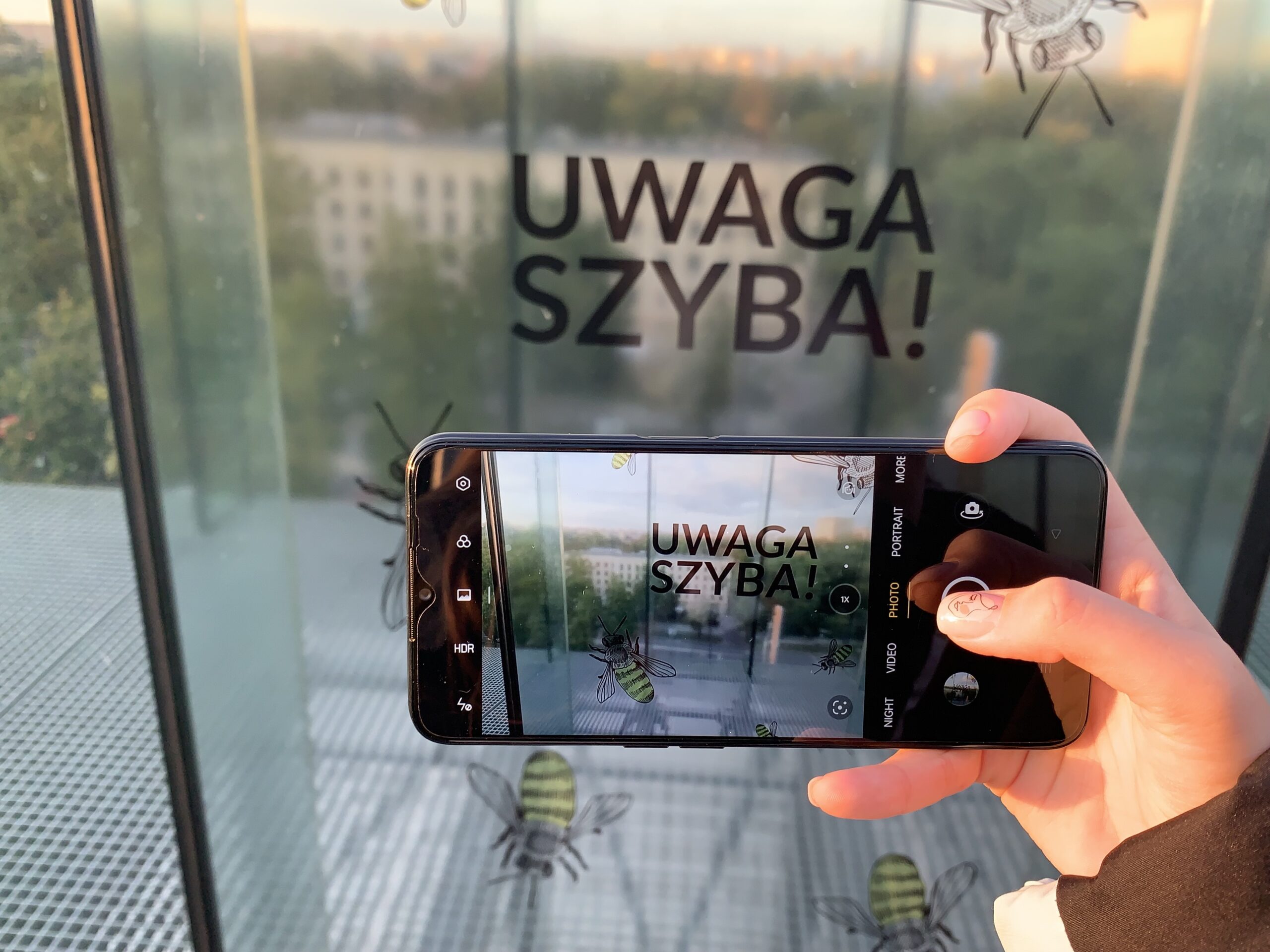 Module Set:
Main camera: 50 MP, f/2.2; 80° viewing angle; autofocus
Monochrome camera 2 megapixels: f/2.4; viewing angle 88.8°; fixed focus
Macro camera 2 megapixels: f/2.4; 88.8° viewing angle; fixed focus
Selfie camera 8 MP (f/2.0); viewing angle 79°;
It is a pity that there is no wide-angle lens, because sometimes you need to fit more into the frame than the main unit "sees".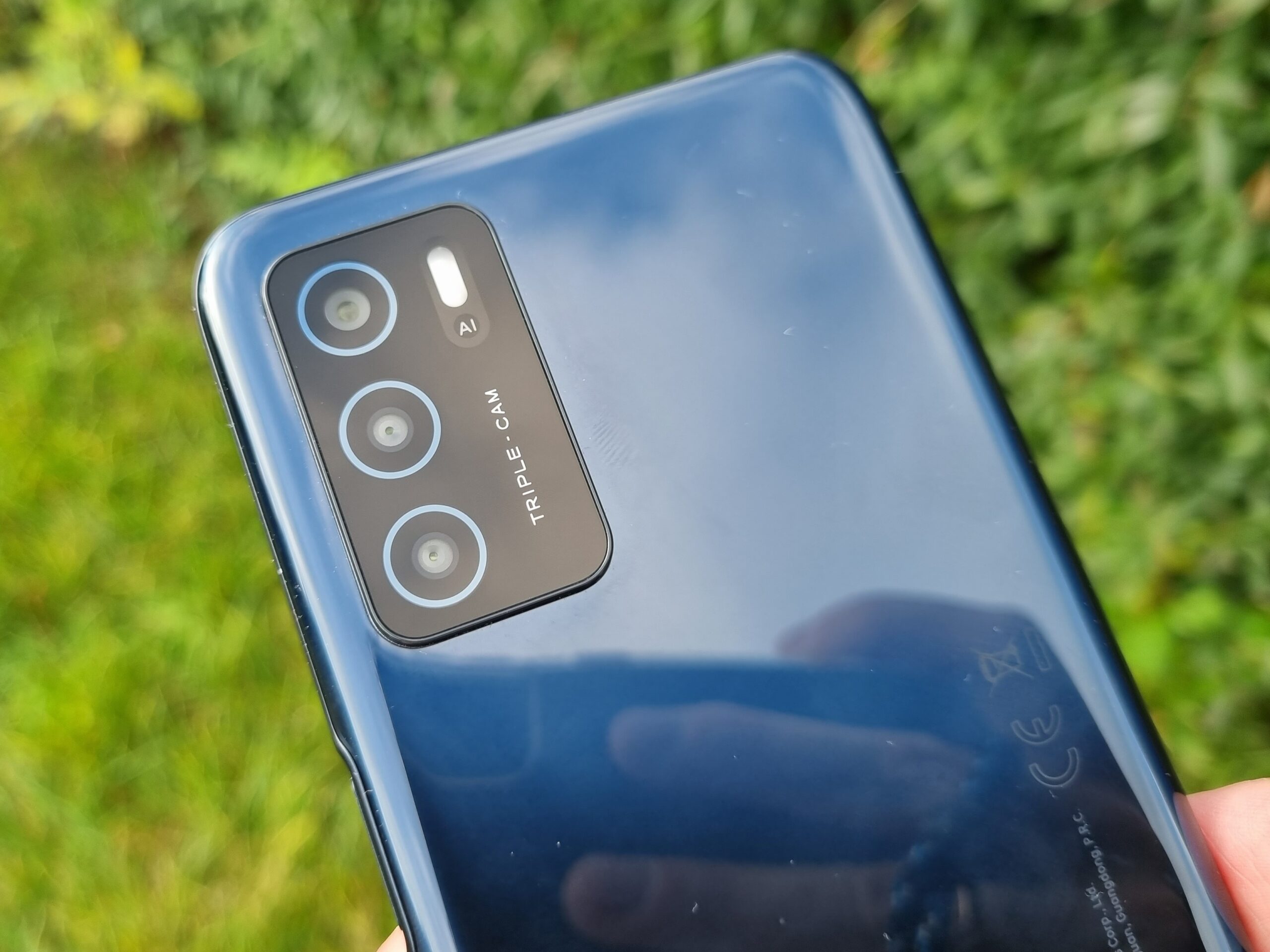 If you shoot where there is a lot of light and nothing interferes with it, you will have nothing to complain about. The photos are sharp and detailed. In fact, I liked some of them so much that I'm going to post them on Instagram!
ALL OPPO A54S PHOTOS IN FULL RESOLUTION
And vice versa, it is a little more difficult if there is less or no light at all. Noises appear, clarity decreases.
We have 5x zoom, the quality drops a bit, but if you do not move, the phone can take adequate shots. These are examples of 1x-2x-5x:
I was really impressed with the main module – it captured even small elements in the image and the quality remained unchanged. This can be seen in the photos where there are many elements of greenery.
Selfies turned out a little worse, and I honestly did not like the portrait mode. Why? Because this mode blurred the background very much and sometimes it came to the point that part of my hair was simply not visible and it spoiled the impression a bit. Returning to selfies, the quality of these pictures could be better, but in general everything is quite normal.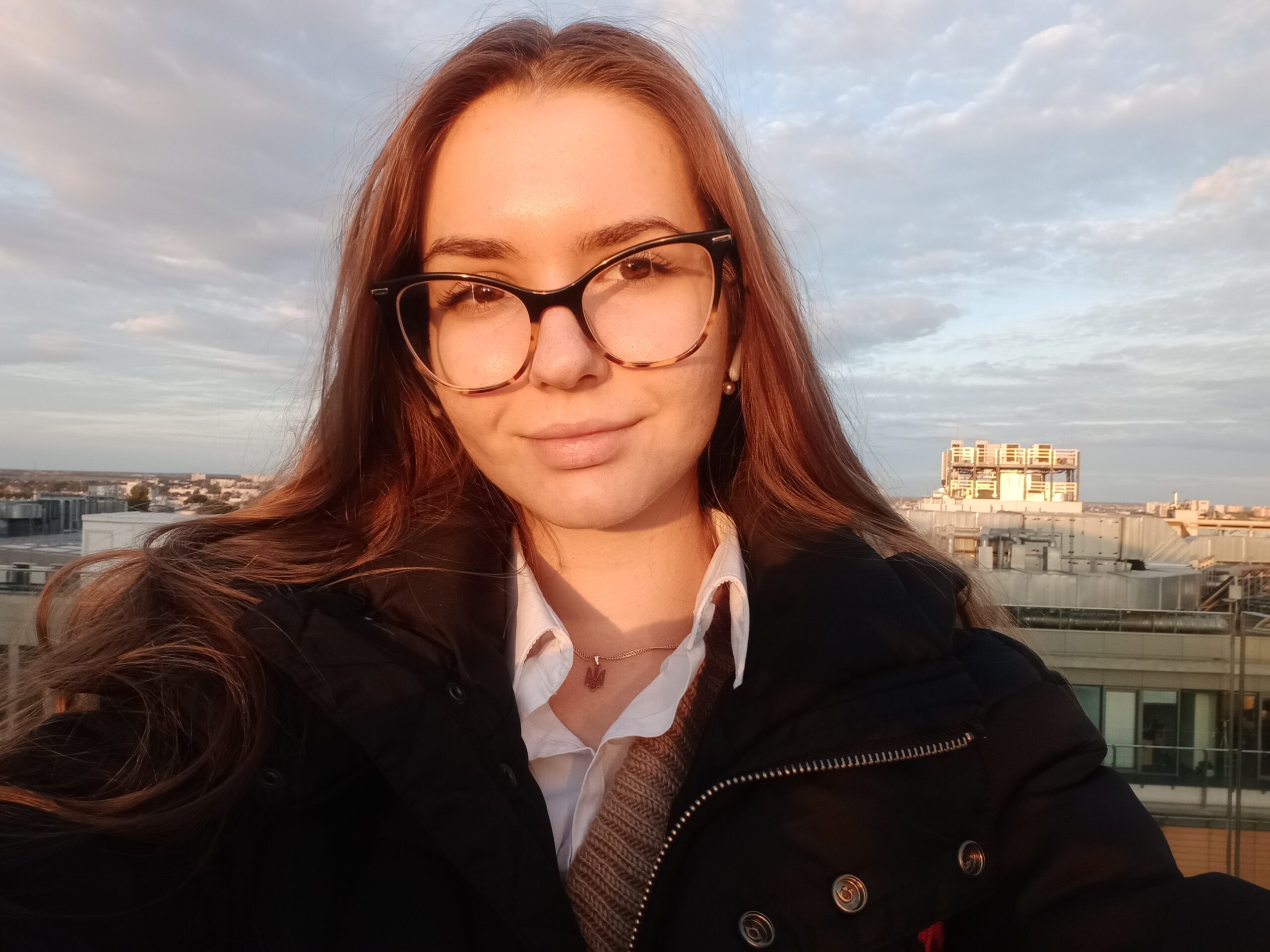 And we are gradually moving to part "X", the night shooting. I would call them somewhat useless. On the one hand, it looks good in photos where there is at least some light. But if the frame is deprived of light elements, the photo will be unsuccessful. Because it can not be illuminated or made clearer. In night mode, detail is lost and digital noise appears. But as some consolation I will say that night mode is not hopeless, but you need to make an effort and choose the right location for successful photos.
Macro photography can be done, but I honestly do not have enough patience. The quality is poor, it's hard to catch the focus. If necessary, you can "play" with this module, here are successful examples:
Video is recorded in Full HD or HD resolution at 30 frames per second. The quality is good, as for an "average". Examples are available here.
The camera interface is clear, no need to dig through it to find the desired mode.
Sound and communication in OPPO A54s
In fact, this part of the review will be incomplete. As I said earlier, I did not get headphones, but I can say about the general sound in games or in messages and videos. The speaker is monophonic, loud, not hoarse, although the sound is somewhat "flat". Therefore, sometimes I had to turn the volume up to full. With wireless headphones the sound quality is decent.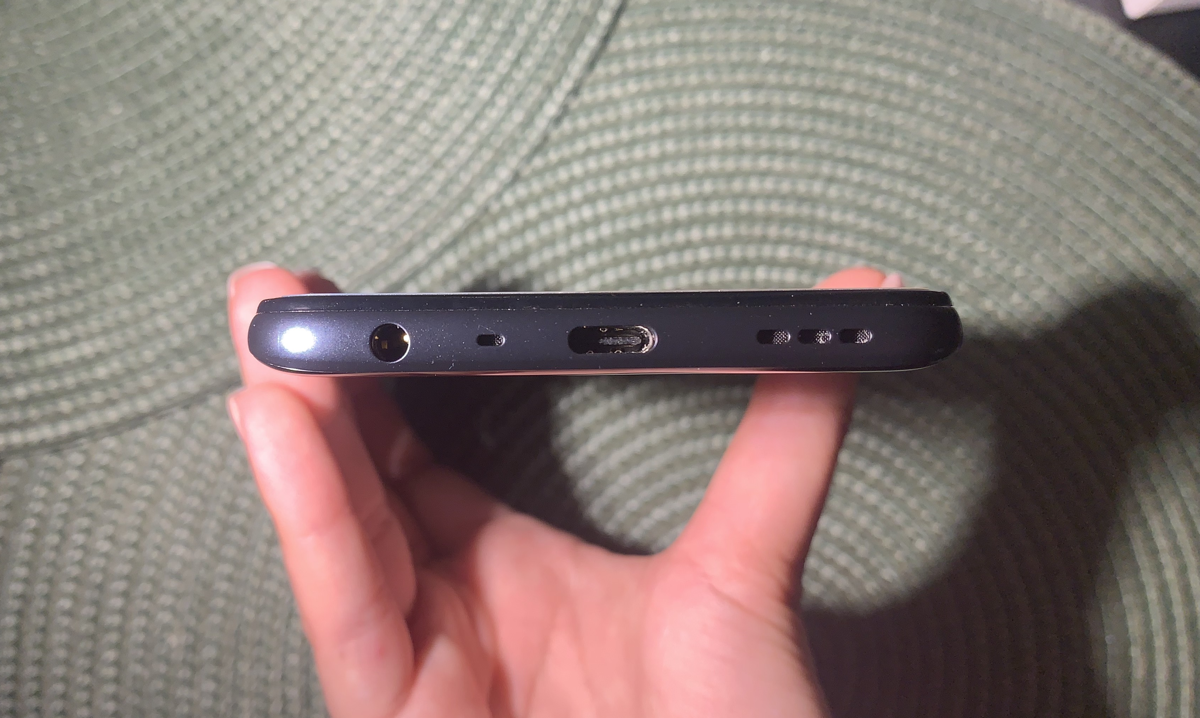 As we already know, 5G is supported (all current bands are n77/78/38/40/41/1/3/5/7/8/20/28), and on both SIM slots. There is also Wi-Fi 5 (802.11ac), 802.11a/b/g/n/, fresh Bluetooth 5.1 (audio codecs SBC, AAC, APTX HD, LDAC), USB Type C, GPS, A-GPS, BeiDou, GLONASS, QZSS.
Software
Having taken the smartphone out of the box, I installed a quality update of the Color OS shell (we have a detailed review of it) in version 11.1. This is Android 11, not the latest version, and updates are unlikely. I liked the overall look of the apps and features, although some people prefer Android without improvements.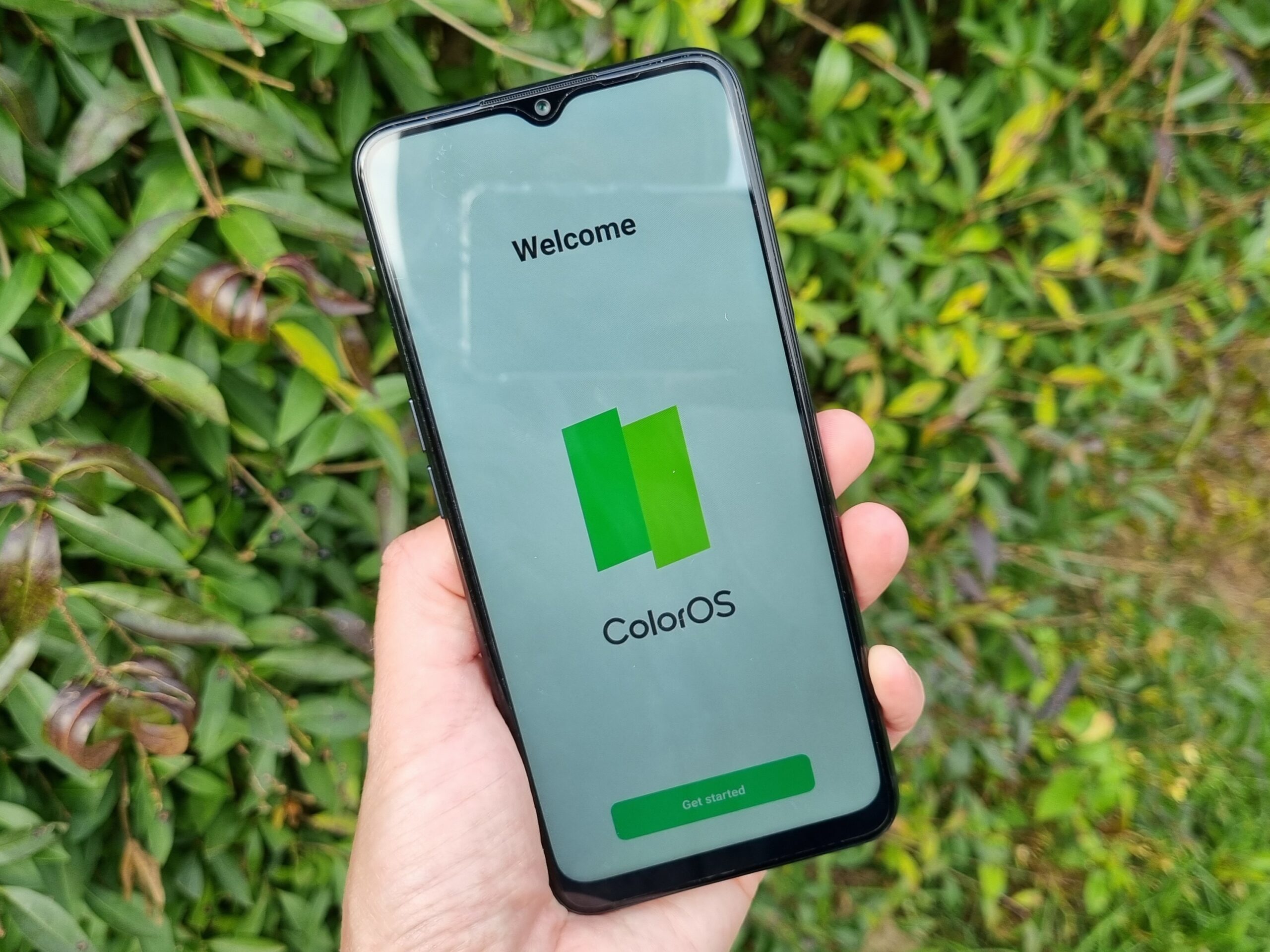 We have the ability to clone applications, there is a convenient sidebar. "Desktop", their logic and design have a high degree of customization. There is a built-in game mode. When you start the game, the phone automatically clears the memory. You can also configure the settings so that nothing distracts you during the game. There are three game modes – Pro, Balanced, Economic.
There is a smart gesture control, the ability to split the screen into two parts, a separate tool for optimizing the device ("phone manager"), etc.
Additional applications from OPPO include compass, file manager, calculator, weather, voice recorder, gallery, relaxing tunes, video player and much more.
Read also:  OPPO Reno 6 Pro 5g review: So good I want one now
Battery and operating time of OPPO A54s
As we said at the beginning, we have a capacious 5000 mAh battery on board. And this is a huge plus in the budget solution. Walking and taking pictures around the neighborhood, I took a power bank with me "just in case". Honestly, my own phone needed charging faster than OPPO A54s. And this is not surprising. If you do not tire the phone with voracious games, the device will provide even 2-3 days of stable operation.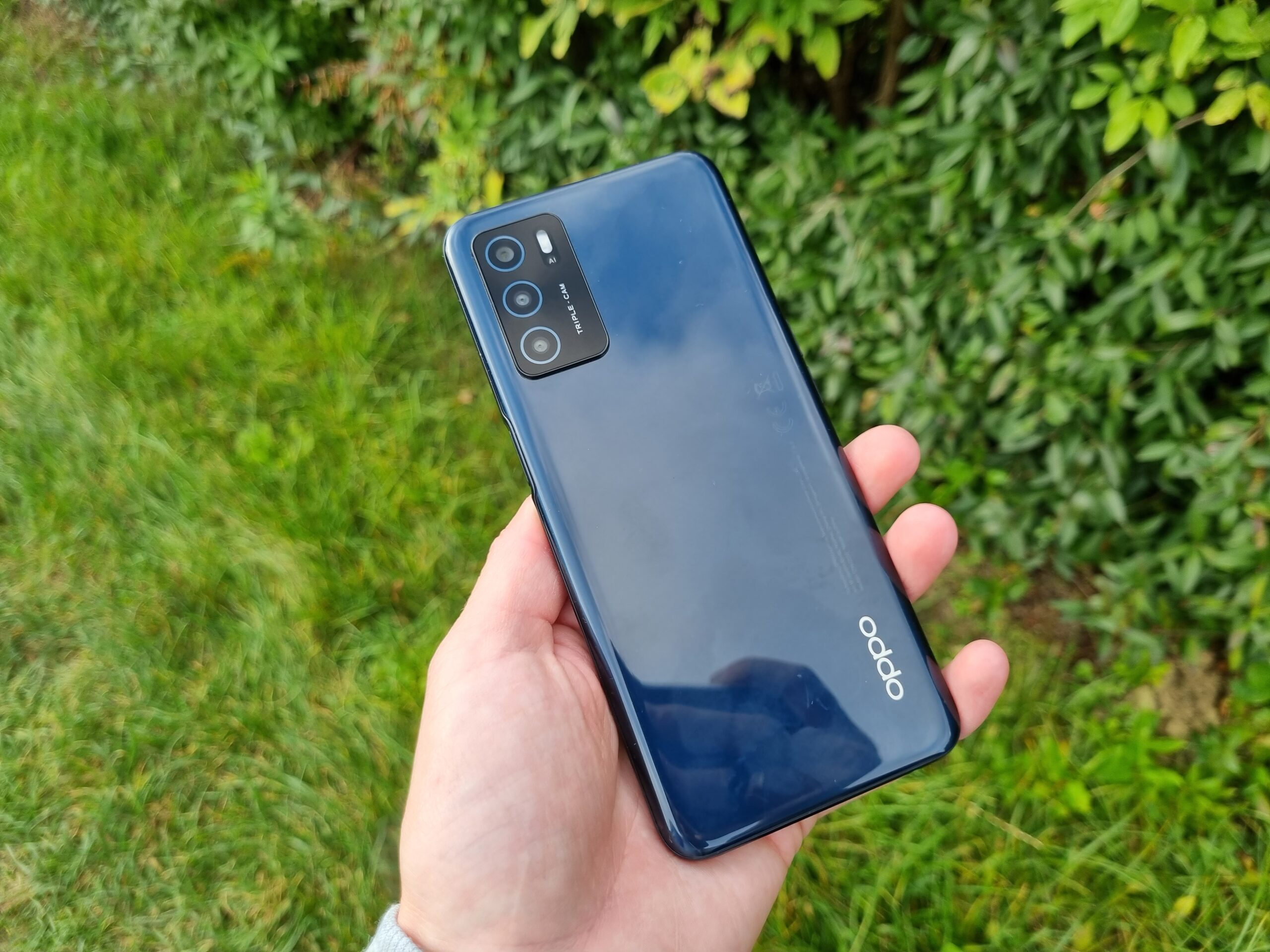 I did an experiment and went to take pictures of the city with a 40% charge. And the whole day until late in the evening I walked with the phone in my hand and surprisingly I still had 15% of the battery left.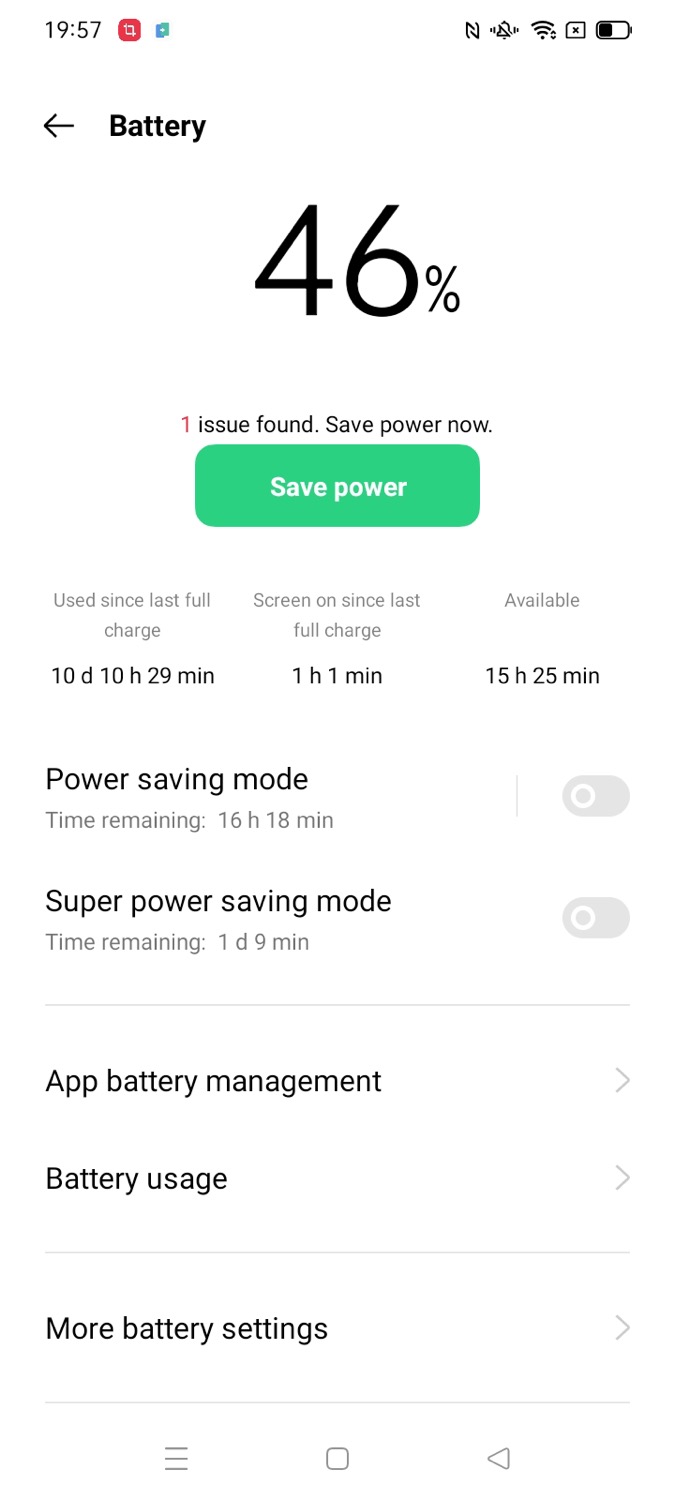 The device charges in about 2.5 hours, unfortunately, there is no fast charging.
Read also:  OPPO Reno 6 5G review: Affordable and a joy to use
OPPO A54s: conclusion
OPPO A54s is a decent budget device. The phone has a good screen quality, good ergonomics and not too large, by today's standards, dimensions, a convenient fingerprint scanner in the side button, a 5000 mAh battery (it lives really long due to the low screen resolution + weak processor), NFC. The main camera makes quite decent photos in good light.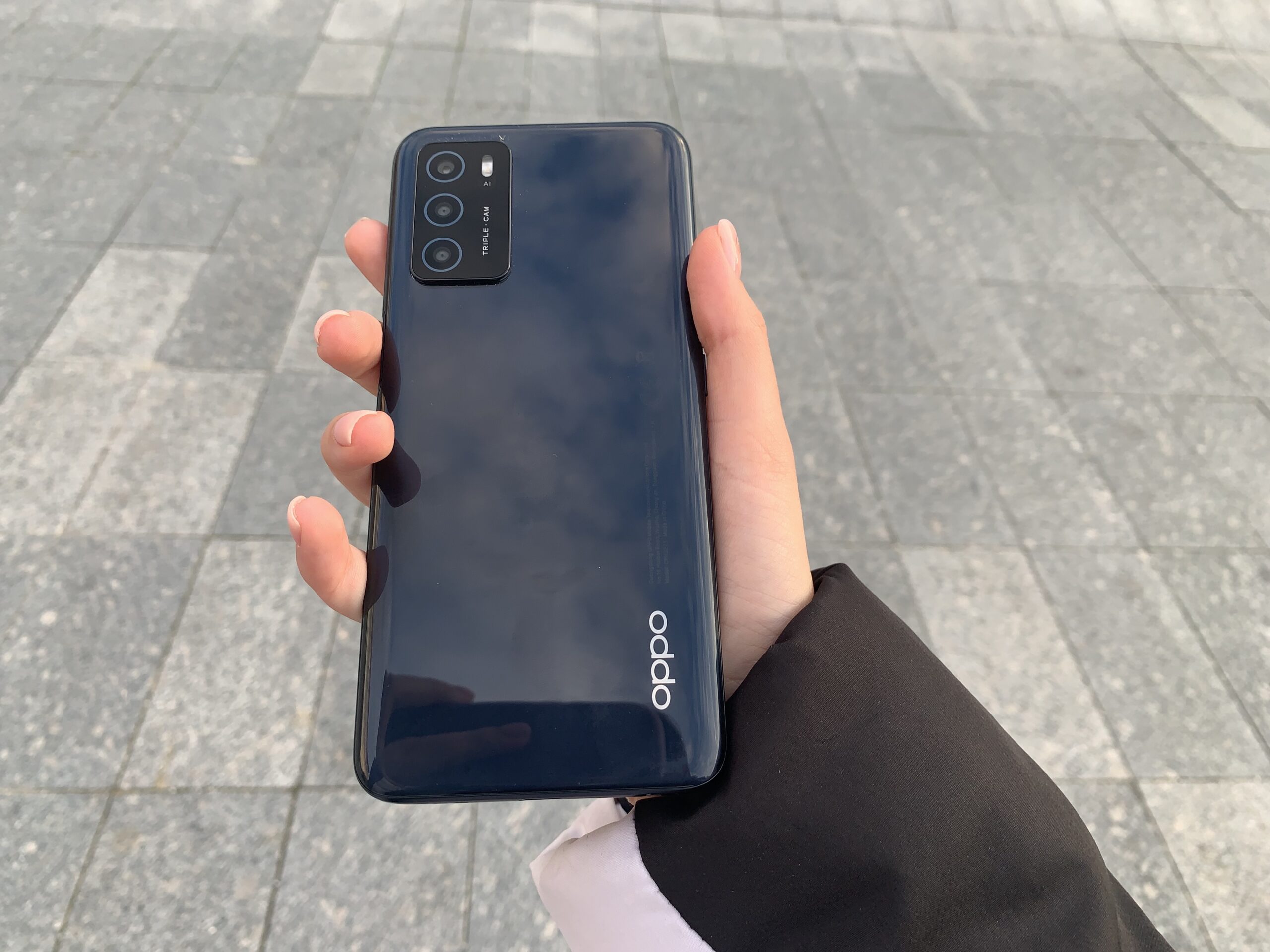 In turn, what can we say about the cons? First of all, this is a budget solution and because of the price there are a lot of simplifications, namely: HD screen instead of FullHD, refresh rate of only 60 Hz, basic processor, minimal RAM, plastic case that collects a billion fingerprints in 5 seconds, poor night mode, lack of a wide-angle module.
And all this would be quite acceptable if the model was cheaper. $170 is really too much. More powerful models with better displays and cameras can be purchased, for example, for $150-220, POCO M3 Pro 5G, POCO M5, Redmi Note 11, Redmi Note 10S 6/64GB, Motorola Moto G31, VIVO Y33s 8/128GB, realme 9i, realme 8 5G. As you can see, the list of "competitors" is really long.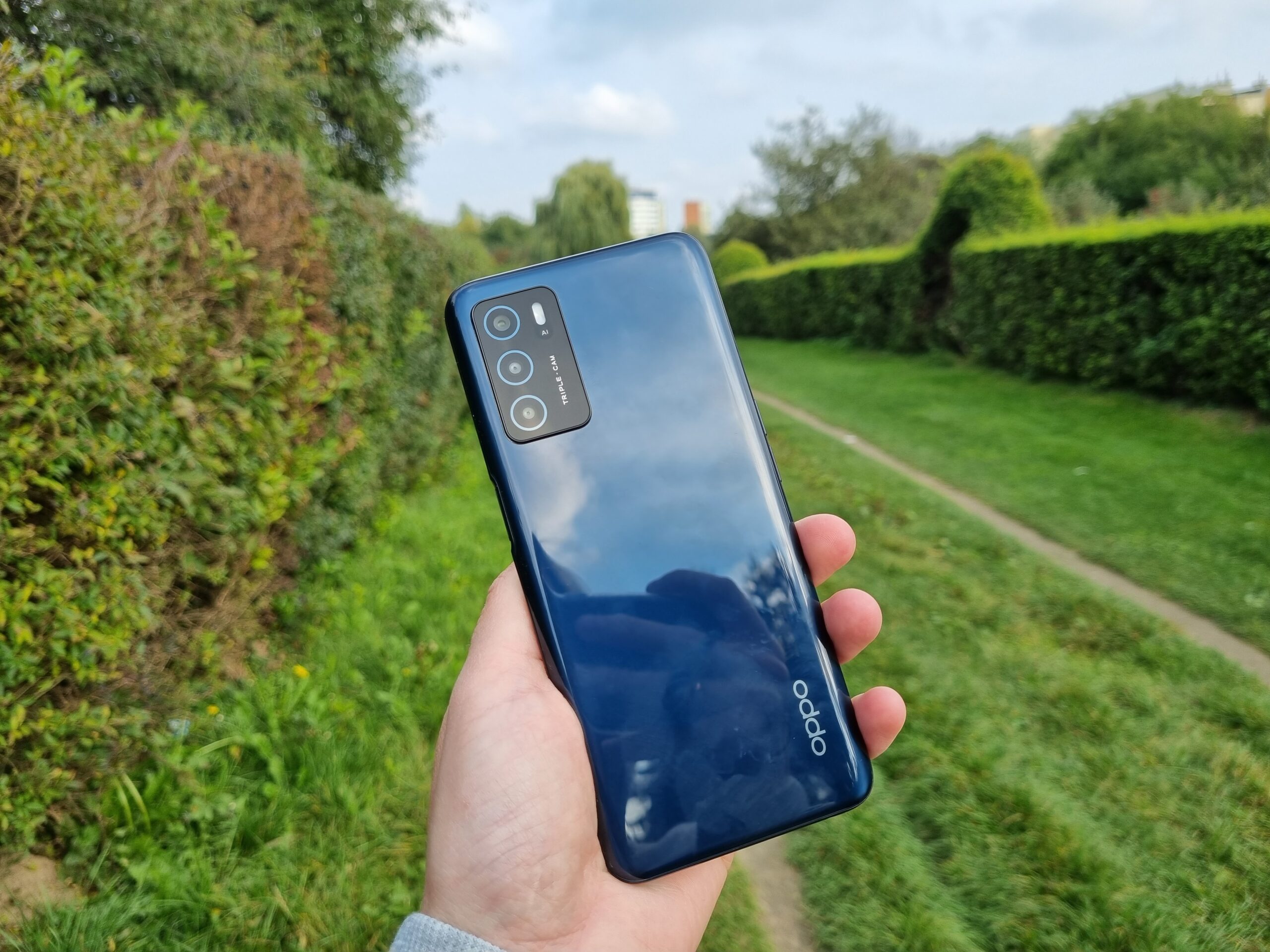 Read also:
You can also help Ukraine fight with Russian occupants via Savelife or via an official page of the National Bank of Ukraine.