Samsung Galaxy S20 Ultra has become my main smartphone in the last three days. Of course, I continue testing the device and writing its full review, but today I want to share with you my first impressions and photos from this smartphone.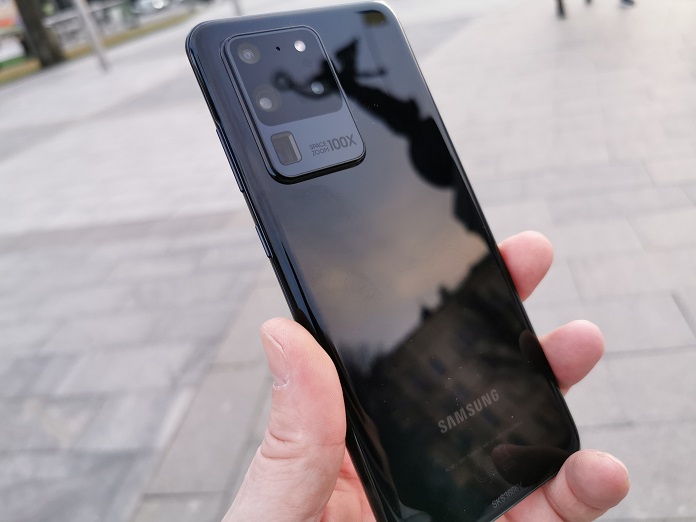 A test copy of Samsung Galaxy S20 Ultra arrived on Thursday, which means that I used it actively all weekend. Definitely not enough time to test the flagship, but I already understood a lot about it. I present to you the three biggest advantages and the three biggest disadvantages that I noticed after three days of using Galaxy S20 Ultra.
Advantage No. 1: The Screen
For several years after the release of Galaxy S and Galaxy Note smartphones, many experts and users have noted that the device screens were almost perfect. And although on paper each new generation seems a little better than the previous one, in practice any leap in quality was not visible to the naked eye. So far, we have been observing evolution, which could only be seen by comparing with the devices released two or three years ago.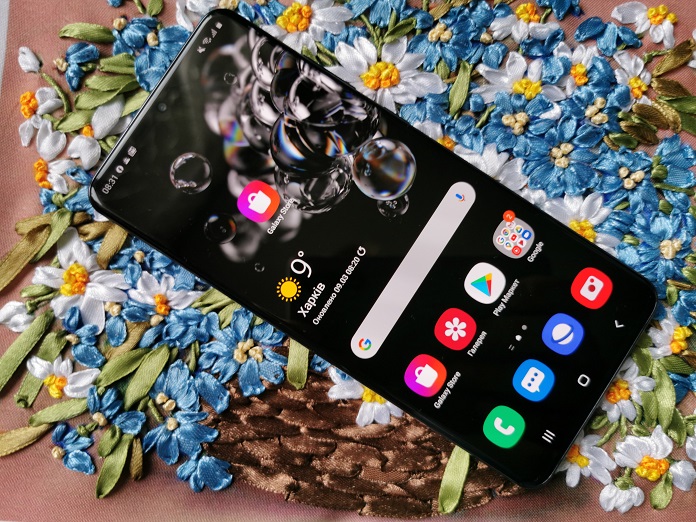 Based on this, Galaxy S20 Ultra screen is a revolution. It is a big and very noticeable step forward. Dynamic AMOLED technology + 120 Hz refresh rate + 1440 x 3200 resolution = absolutely fantastic picture quality. There is nothing to complain about in this regard.
Firstly, of course, I note 120 Hz frequency, after which it is difficult to return to the screen with a standard frequency. The smoothness of the picture creates the illusion that the smartphone works twice as fast. The elements are much more readable when scrolling, and all this is very pleasing, as if the veil subsides and the vision clears up. The screen even seems unreal, from another world, from another Galaxy. It is difficult to explain this in words, you just need to see it for yourself.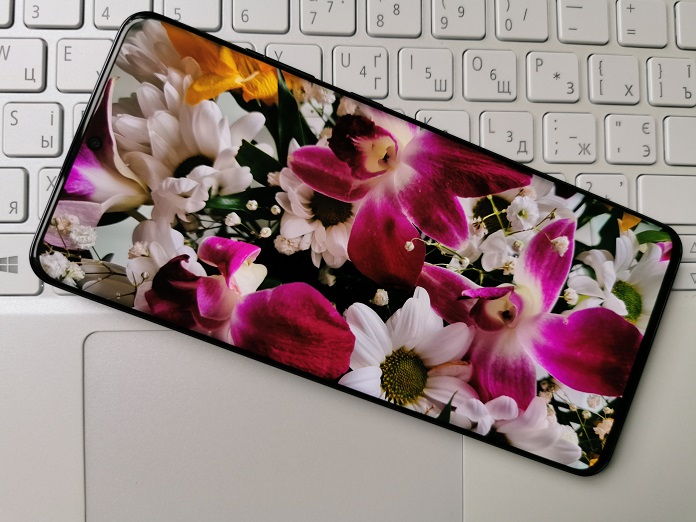 Although there is a small issue – at present the 120 Hz mode only works after limiting the resolution to FHD + (2400 x 1080). But even with a lower resolution, the screen looks incredibly clear. It is unlikely that in the future it will be possible to include an increased frequency for a higher resolution.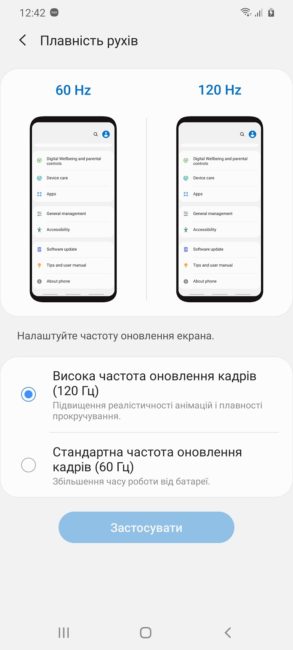 In addition, I got the impression that Samsung better optimized the "Natural colors" mode in the color settings. Before the screen in this mode seemed oversaturated. Now I really liked it.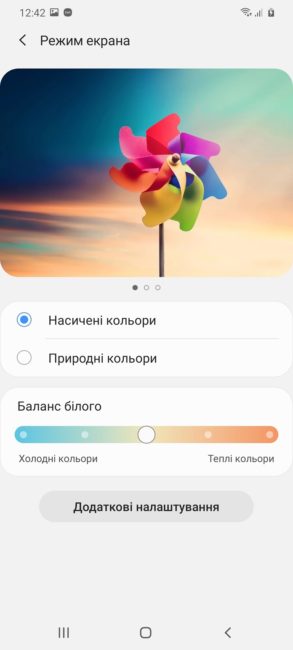 It was very likely an illusion, because the screen in synthetic tests showed excellent color reproduction and wide color gamut, but I had the subjective impression that some colors were too saturated. But in S20 Ultra everything looks as it should be.
Over the weekend, I spent a lot of time watching YouTube on a huge 6.9-inch screen, and I used my ASUS ZenBook Duo laptop much rare. Surely because Galaxy S20 Ultra screen is simply gigantic, making movies and games look incredibly realistic.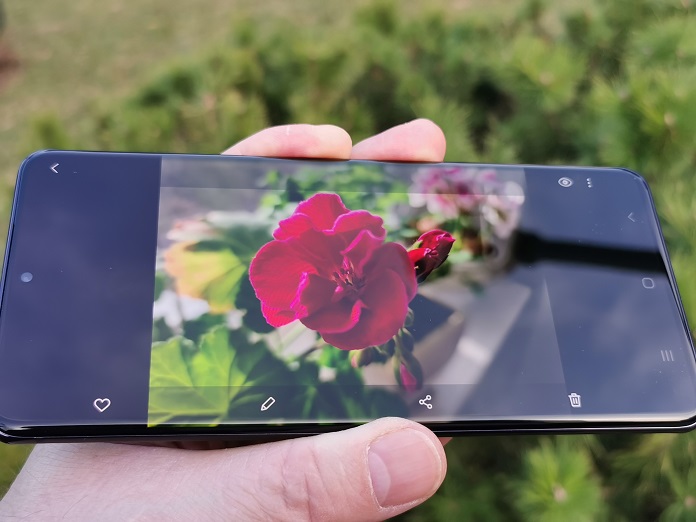 On the positive side, I also note the placement of the front camera from directly in the center. This location of the notch less aggressively affects the convenience of watching movies and does not interfere much in games, because it less often covers the interface elements.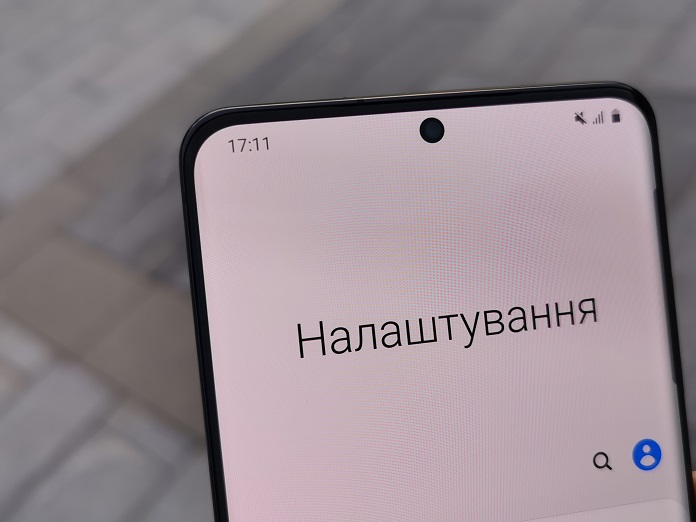 By the way, I also have to praise the stereo speakers. Perhaps they are also helped by the fact that due to the size of the smartphone they are enlarged. The stereo sound is clear and rich.
Disadvantage No. 1 – Samsung Galaxy S20 Ultra is Too Big
The large screen is great for when working with multimedia and applications, because it displays more content. Unfortunately, not everyone will like the impressive size of a smartphone. It cannot be used with one hand. It is simply not possible. Yes, not difficult, but impossible.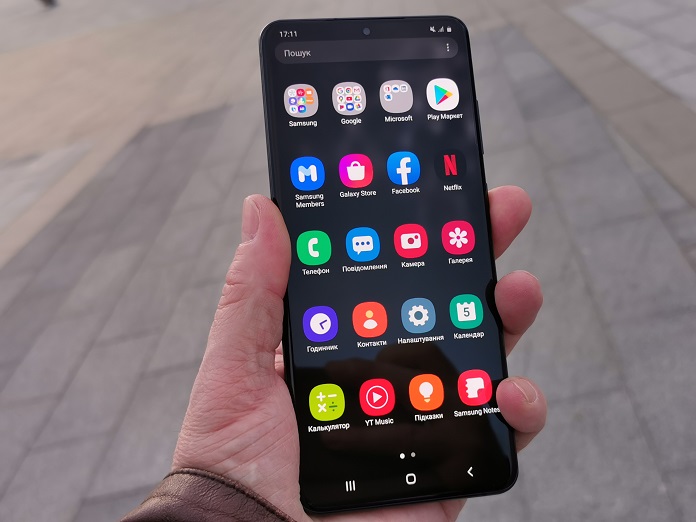 Yes, Samsung One UI 2.1 shell is optimized to display headers at the top and interface elements at the bottom within the thumb. But this does not always work in all applications. If you are used, like me, to using the smartphone with one hand, then I've got bad news for you.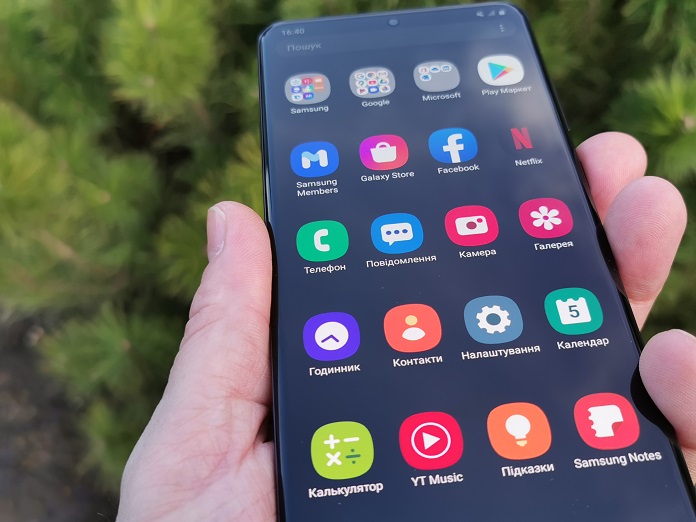 The fact is that due to 20:9 aspect ratio of the screen, reaching the top notification bar is unrealistic. The screen is not too wide, but very long. Either you need to be the owner of veeeery long fingers, or use the second hand. Sometimes it is inconvenient and impractical, and also leads to false clicks.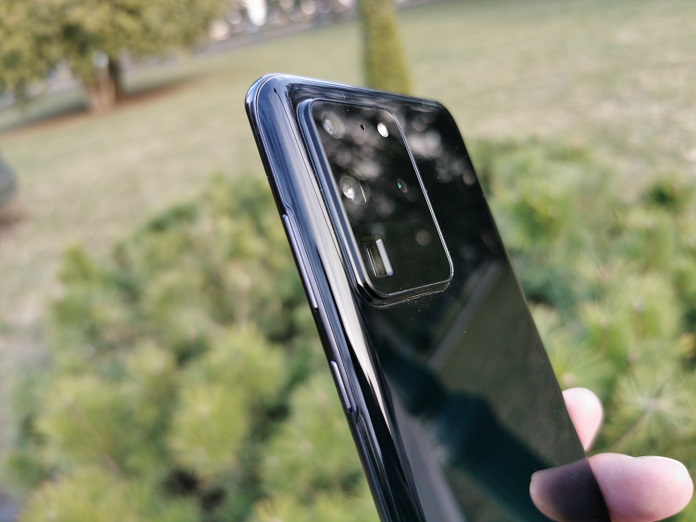 In addition, the body of the smartphone is sizable as well. Galaxy S20 Ultra is pretty thick and heavy. Its thickness is almost 9 mm (with a protruding island of cameras it's even more than a centimeter), and the mass is exactly 222 grams. The smartphone is really heavy when compared to previous Galaxy S10 models. If you like to carry a smartphone in your pocket, then you will definitely notice this nuance. I very rarely carry a phone in my pocket, but even putting the device in my clutch bag, I felt a considerable increase in its weight.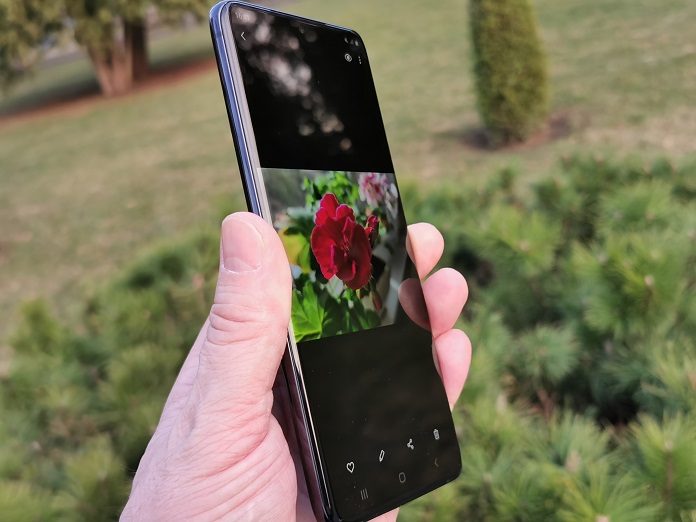 Although there is a likelihood that such weight and size indicators will please someone. A large, incredibly high-quality screen will outweigh this drawback. But I am simply obliged to note the moment. Let's see if I can get used to the size over the next week of testing. Wait for the review!
Advantage No. 2 – The Camera is More Versatile than Ever
Even the most complete review will not be enough. You can write a Ph.D. dissertation on Samsung Galaxy S20 Ultra. Checking all the capabilities of the camera in different lighting conditions will take longer than ever before. I promise that in a couple of weeks I'll talk in more detail about the photographic capabilities of Samsung's new super flagship.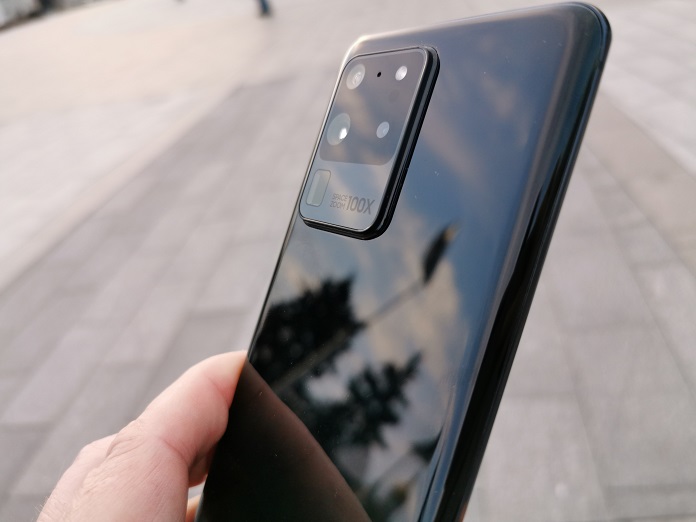 But the first impressions of the cameras are very, very positive. I was worried about moving the main module from 12 to 108 megapixels, but Samsung engineers did it.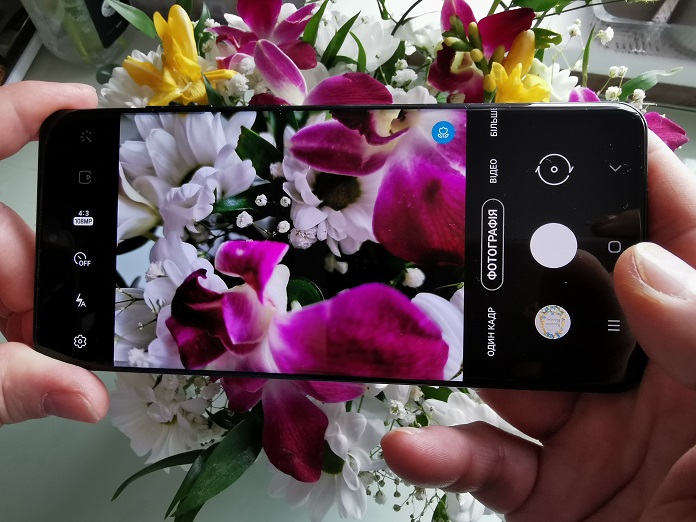 The camera performs well in bad conditions. Mostly thanks to very efficient automatic HDR algorithms. The camera is very careful, trying not to overexpose the scene. Photos look beautiful and realistic.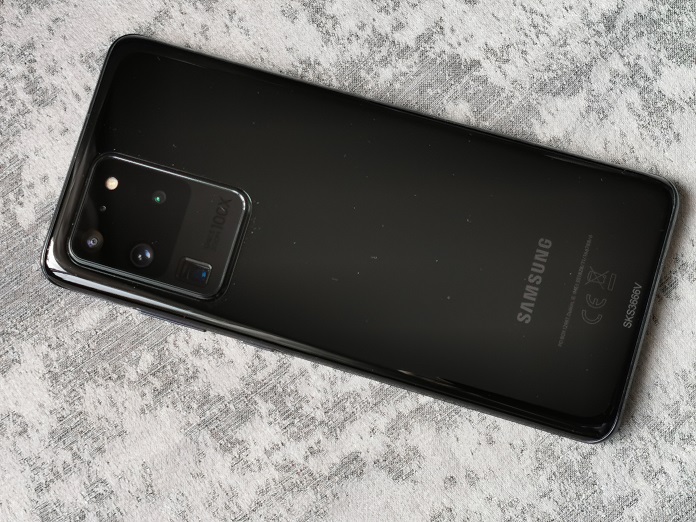 An ultra-wide angle lens is a great addition to a set of mobile photographer. During the day it produces results at the level of the main module, but it is noticeable that it works much worse at night.
A telephoto lens deserves a separate text. Samsung significantly increased the focal length – up to 103 mm. This gives a 4-fold zoom relative to the base lens (equivalent to 26 mm), although after switching to a telephoto lens in the application, the camera uses a 5-fold zoom, so there is a slight digital zoom. Pictures taken during the day with this lens are amazingly good! Unfortunately, at night there is not enough light, but perhaps this is only the first impression that needs verification.
The quality of the photos is truly commendable. The 108-megapixel module does its job. The number of details of objects in photographs is amazing. You can see for yourself.
SEE EXAMPLES OF PHOTOS IN FULL RESOLUTION
SEE EXAMPLES OF PHOTOS IN FULL RESOLUTION
And of course, it's worth remembering the possibility of recording video with a resolution of 8K. Are these videos a big advantage of a smartphone? I don't think so. Now, of course, 8K TVs are already available for purchase, but they are unlikely to be very common. Not every computer will also play such materials smoothly. In addition, do not forget about the mediocre smoothness of the 8K video, which is shot at 24 fps, and therefore the final picture quality is not very impressive.
I do not consider 8K recording a flaw, but I think that shooting video in 4K @ 60fps will suit most modern users. Image quality is very similar to the 8K mode, and the smoothness is much better.
In addition, when recording 4K video, you can switch, for example, between the front and rear cameras right during the shooting. Optical stabilization will also be very useful in many situations. And if you need the most stable picture, then you can also apply super-hybrid stabilization, but in Full HD-resolution.
Disadvantage No. 2 – Space Zoom 100X
What about the famous 100x zoom? Samsung likes to mention it in marketing. Moreover – information about the record zoom can be found in the camera block, right next to the telephoto lens. But unfortunately, at the moment, this function does not make a very good first impression.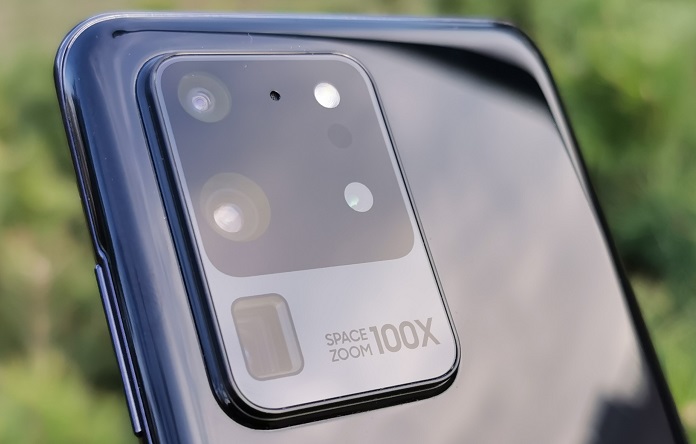 SEE EXAMPLES OF SPACE ZOOM PHOTOS IN FULL RESOLUTION
Here are photos taken with a 10x hybrid zoom – they look good. Not only on the smartphone screen, but even on the monitor.
The results of 30x zoom still look great on the smartphone screen, but you can easily detect digital zoom on your monitor. Powerful, but digital with all the consequences.
In turn, with a maximum zoom setting of 100x, the image has very low quality even on the smartphone screen. It seems to be out of focus and very blurry.
I need to check this a hundred times more thoroughly, including using a tripod. Until now, I have photographed with my smartphone like everyone else, with my hands. The result is far below expectations. I really don't understand why Samsung decided to brag about the digital photo zoom if it's so bad?
SEE EXAMPLES OF SPACE ZOOM PHOTOS IN FULL RESOLUTION
Advantage No. 3 – Battery life
When a smartphone has a huge display with a frequency of 120 Hz, very high performance and many different functions, one has to wonder about its battery life. But Samsung Galaxy S20 Ultra is fine, really. Batteries with a capacity of 5000 mAh are enough for comfortable work throughout the entire day.
I was pleasantly surprised that the smartphone survives until the evening, no matter how I used it. In the early days, I conducted many tests with 120 Hz, and in the evening there remained at least 25-30% of the battery. This is a very good result for such a powerful flagship.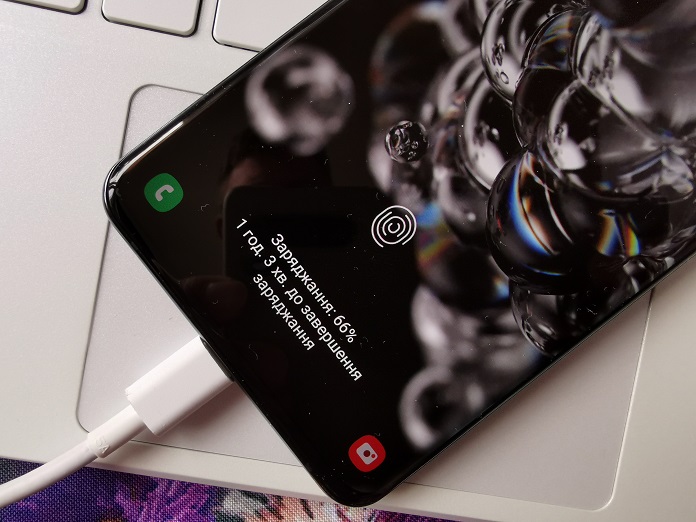 Such a level of autonomy portends good prospects for the future, but I will share specific figures after a while in the main review.
Fast charging with a power of 45 watts is also very impressive. You can fully charge your smartphone in just an hour. In other words, while you are taking a shower in the morning, having breakfast and preparing for work, the smartphone can be charged for a whole working day. No reason to charge it at night.
Disadvantage No. 3 – Fingerprint Scanner
The fingerprint scanner is located in the screen at a very convenient height, it also covers a fairly large area of ​​the front panel. I rarely miss it, but the accuracy of the touches is not a problem here. The ultrasound scanner only works when there is strong pressure on the screen. For everything to work quickly and reliably, you need to very strongly press your finger to the glass. So much so that it is uncomfortable, unusual and a bit unnatural.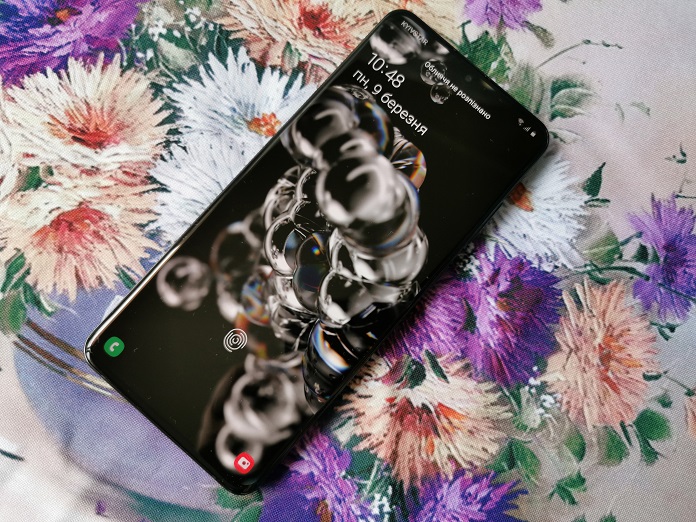 Lighter pressure is not always effective, and I really don't know what it depends on. Sometimes it takes just one touch on the screen to unlock the smartphone. And sometimes you have to put your finger several times to achieve the desired result. Unfortunately, the percentage of failed attempts to unlock the screen is too high at the moment.
It is possible that Samsung will soon release an update that will improve the work of a fingerprint scanner, but at the moment it could be better.
I also do not exclude the possibility that after a long time of testing I will feel the scanner better, but so far more often than not I try to use face unlocking. Now this feature works just fine. But autopsy testing will show
Only

autopsy

testing will reveal the truth
I perfectly understand that in three days it is impossible to fully reveal all the possibilities of a new powerful flagship. But now I can say that the new model has almost everything there is to have in a modern flagship. It even has support for next-generation 5G networks, but, unfortunately, I'm unlikely to be able to test it.
In terms of performance, the smartphone really is amazing. Everything works smoothly, quickly and without any slowdowns. Which is not surprising, because of the modern and highly efficient Samsung Exynos 990 processor + 12 GB of LPDDR5 RAM + fast UFS 3.0 storage + microSD slot + Dynamic AMOLED HDR 120 Hz display + well-optimized Android 10 system with One UI 2.1.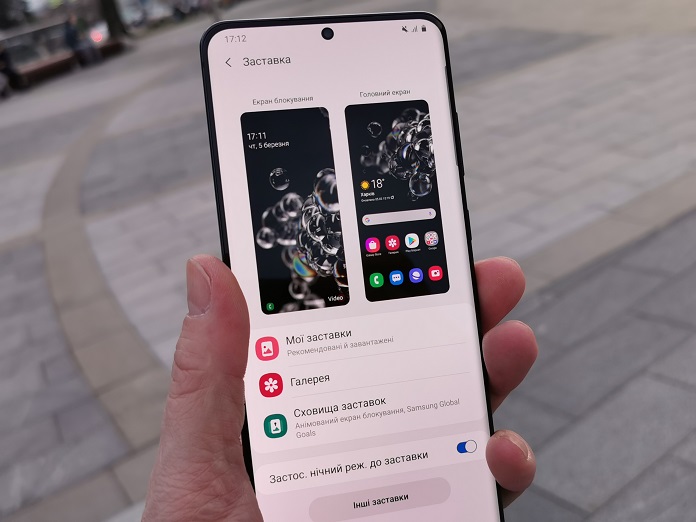 In addition, Samsung flagship has an up-to-date design and high-quality body materials. The Korean company uses a flat screen with 2.5D curved glass. Surprisingly, the smartphone has not lost its character and is very similar to the Galaxy S10 line, although it looks more modern.
In any case, I continue to further acquaintance myself with this amazing flagship, which has every chance of becoming one of the best smartphones of 2020. Stay tuned!
Subscribe to our accounts: