To be honest, I have a certain degree of distrust towards things that are positioned as all purpose. It often happens that in the pursuit of versatility, a product becomes bad at every single feature. Therefore, I approached the testing of the Moshi Muto transformer backpack with a certain degree of skepticism. Let's check in practice whether the manufacturer has managed to create a truly universal solution for carrying gadgets and accessories that can cover all needs of a modern urban user.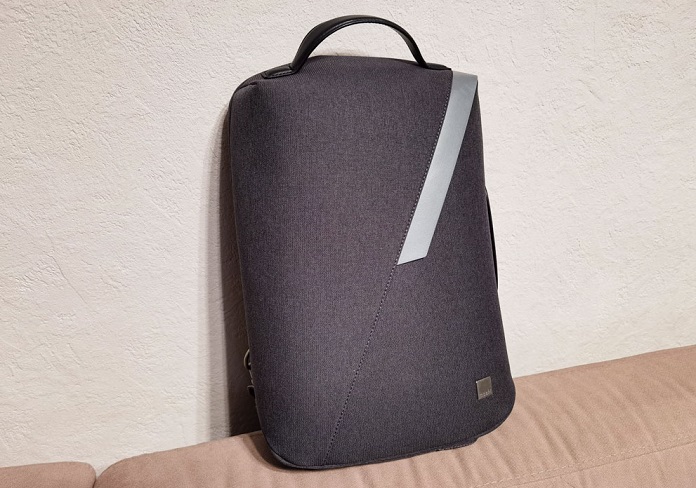 Features
Most importantly, Moshi Muto can be used both vertically and horizontally. The backpack is equipped with two QuikFlip shoulder straps, which are easily adjustable in length and can be hidden inside special pockets.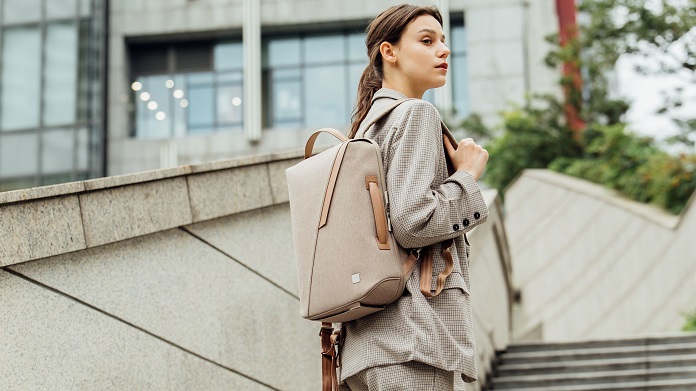 Read also:
Sling Bag
You can quickly remove one of the shoulder straps and fasten the lower part of the second strap to the opposite side using a metal carabiner to transform it from a classic backpack into a sling bag.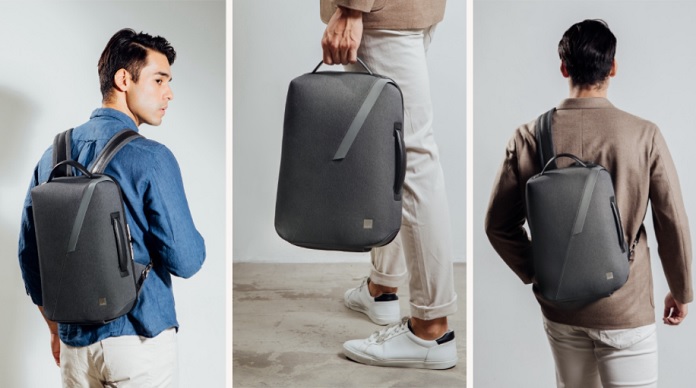 The main feature of the sling bag format is that you can flip it from the back to the chest at any time, and due to the convenient location of the zipper, you can get quick access to the contents inside – even on the go. It is very convenient during business trips and travel.
Briefcase format
It is also possible to completely hide the straps inside the pockets and turn the backpack into a briefcase, thanks to the presence of two handles for horizontal and vertical carrying.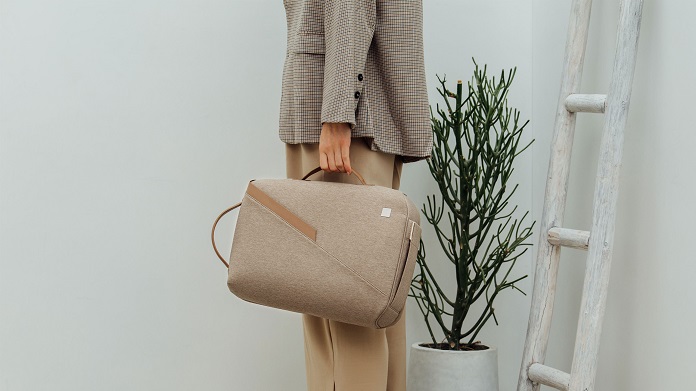 Full specifications
Material: Water-repellent wear-resistant polymer fabric
Colors: Gray or beige
Main compartments: for 13-inch laptop and 11-inch tablet
RFID-proof compartment (bank and smart cards, biometric documents)
Bottle or umbrella compartment
Dimensions: 28 ×10 × 41 cm
Weight: 840 g
Product Code: 99MO130301
Cost: on average 150 USD
Design and materials
Moshi Muto is a stylish compact unisex backpack. It is made in the format of a hard knapsack, which perfectly retains its shape. This is not a hiking or tourist backpack, it fits better in the urban landscape of the "concrete jungles", and not real ones with branches and vines. The word "case" is applicable to the basis of the backpack, although the case is not very rigid and easily deformed, but after it easily restores its original shape.
First of all, I would like to note the highest quality of materials, accessories and the overall level of performance of the product. This is a top-class product in its category, which will successfully complement your business casual style and will be appropriate both at business meetings and during walks and city holidays.
Layout of Moshi Muto exterior elements
There are no pockets on the front of the backpack. The purity of the design is a plus. There's only the diagonal stitching and the vinyl insert for decorative purposes.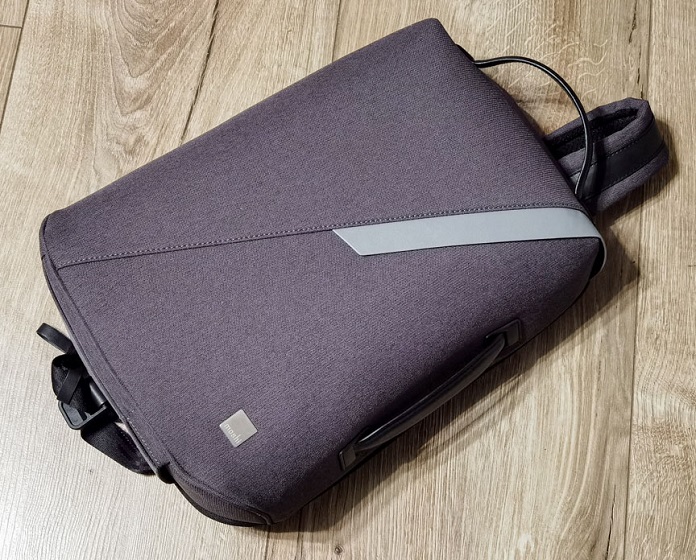 In the lower right corner there is an aluminum label with the company logo.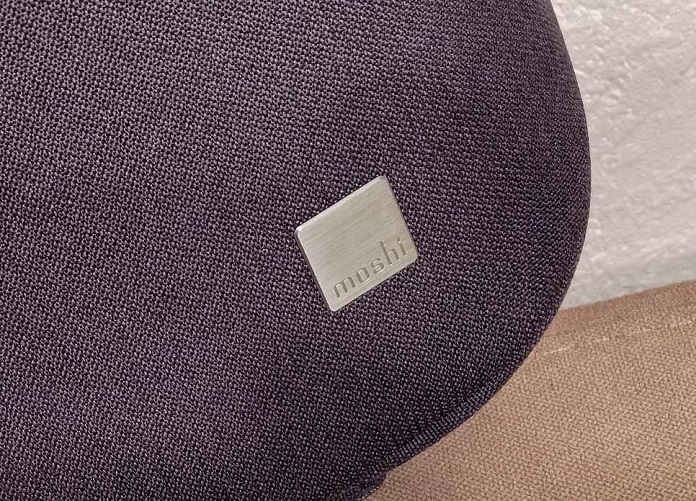 On the left is also empty, and on the right there is a retractable carrying handle in the format of a briefcase in a horizontal orientation, made of dense double vinyl with stitching.
On top there is a similar handle for carrying a backpack in an upright position. But it's not hiding, it's fixed.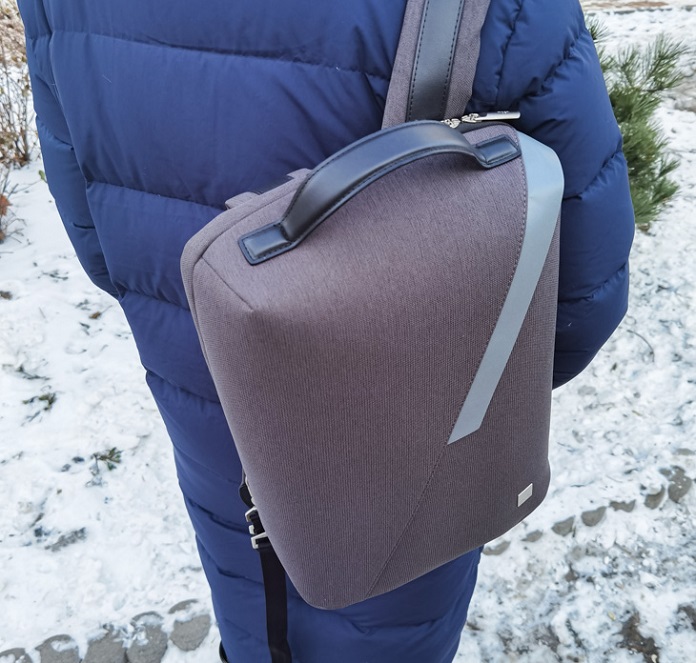 Conditionally from the bottom, but in fact on the right in the format of a briefcase there is a stretchable pocket for a bottle, but in which you can also put a compact umbrella or tripod.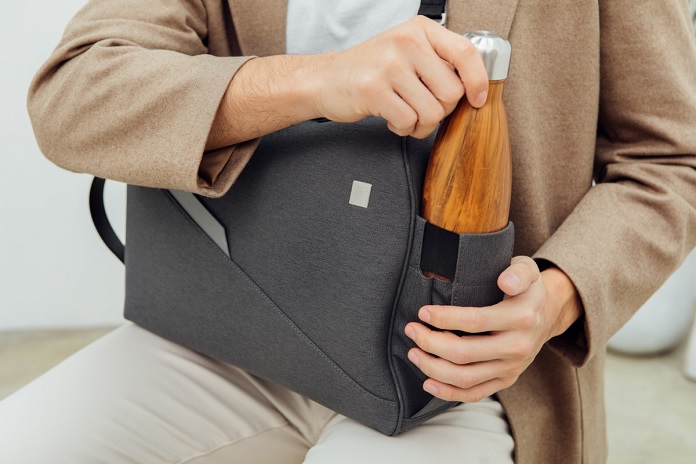 A huge abundance of elements is concentrated at the back. Here Moshi Muto has a double wall and in the resulting gap you can completely hide the straps when you want to turn a backpack into a briefcase.
There are also 2 soft inserts made of Airmesh material, which prevent fogging of the back and provide a more comfortable wearing of Muto in a backpack format during the day. In addition, there is a secret pocket for documents in the outer part of the back wall, which is protected by a special shielding insert that prevents reading information from cards, documents or devices equipped with RFID or NFC chips.
Read also: Xiaomi Pad 5 review: Excellent Multimedia Tablet
Compartments
The internal volume of the backpack is clearly limited and it is impossible to stuff more things into it, because the material practically does not stretch. But nevertheless, the space is quite large and it is conveniently delimited by compartments.
First of all, it is worth noting that there's an access to the interior space from three sides.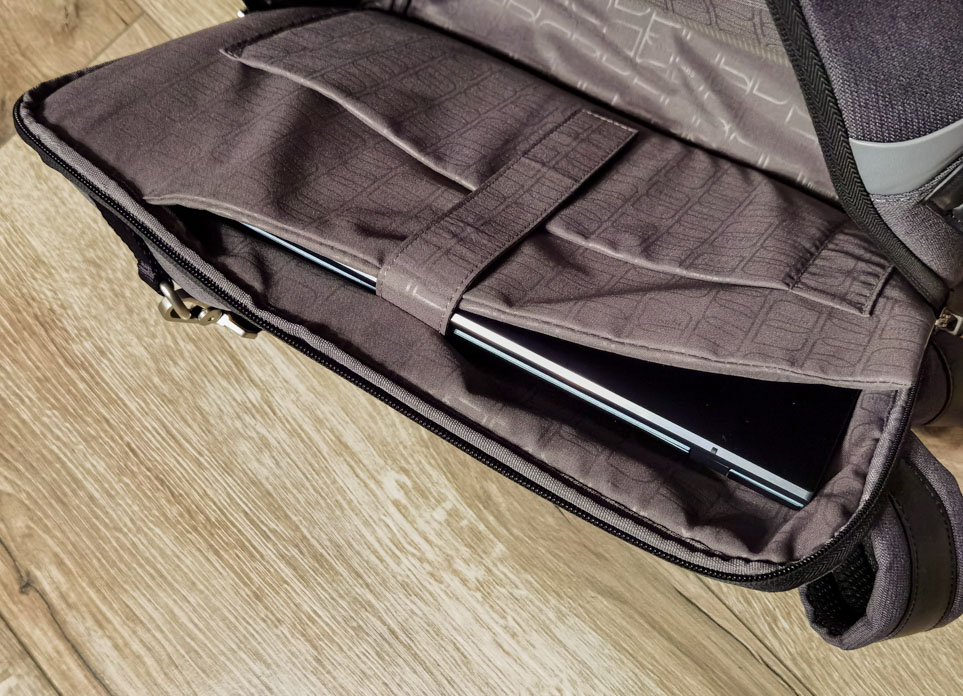 Inside we have two pockets that are fixed with one Velcro strap – for a 13″ laptop and an 11″ tablet, as well as a pen socket. This is followed by the main space for your belongings and accessories. In principle, you can even put trousers and a couple of T-shirts here. On the opposite wall inside there are two pockets with flaps, so that nothing will fall out of them in any orientation.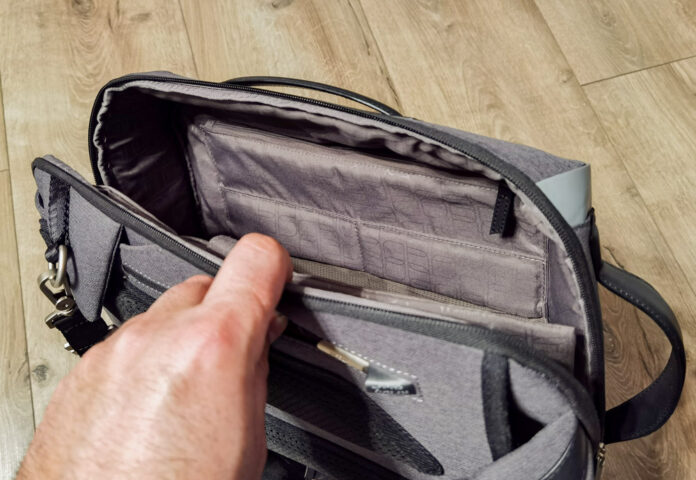 As for the protection of equipment inside, the walls of the bag are quite thick on all sides and will reliably protect your devices from accidental impacts. Between the inner lining and the outer lining, a gasket of thick and dense foam material is laid along the entire perimeter. The average wall thickness is about 7 mm, and in some places it reaches up to 1 cm.
Verdict
This is not the first time Moshi products have been tested by us, and within our editorial office this company has already established itself as a manufacturer of high-quality premium accessories. The Moshi Muto transformer backpack only confirms this statement. In addition to the stylish design and excellent execution, I can note the convenience of using the product in any of three formats – a backpack, a sling bag or a briefcase.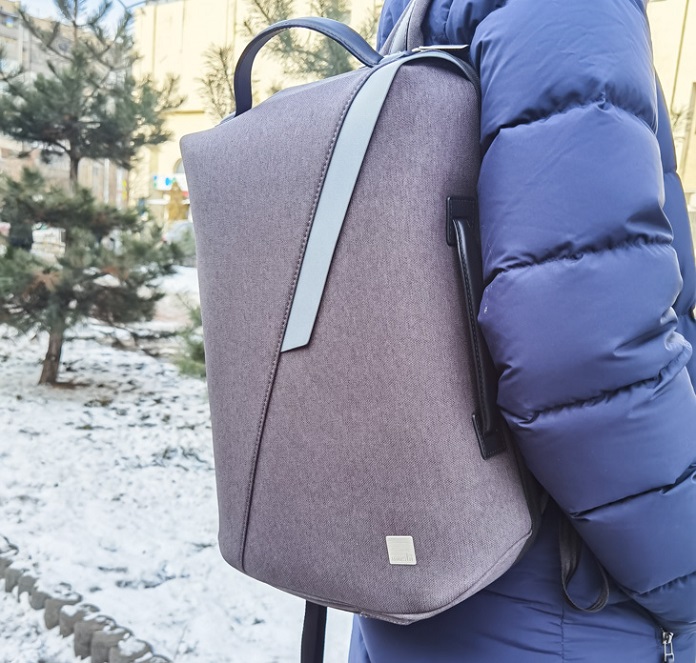 Of the disadvantages, I would like to note the absence of any instructions in the set. It took me quite a long time to figure out how the belts work and how to properly fasten them and adjust the length.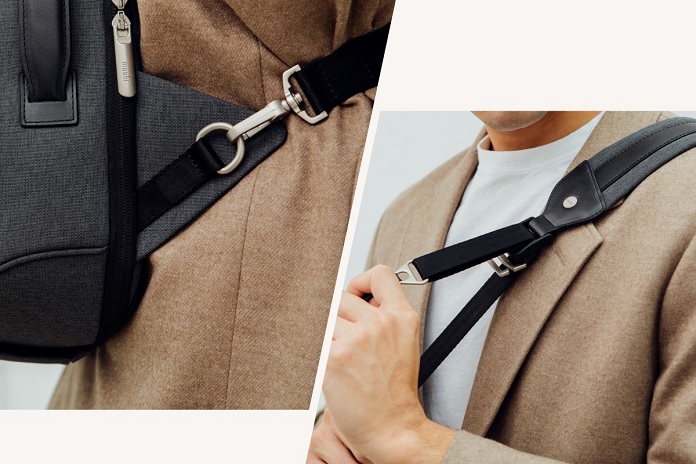 In general, I can recommend this backpack to anyone. The cost of Muto is average,  $150, which in my opinion is quite acceptable for such a product. And it is also worth noting the quality-confirming 10-year global warranty.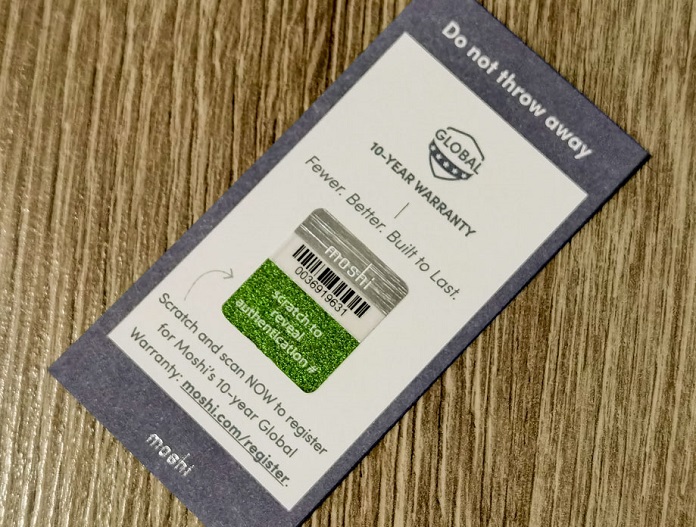 Read also:
Prices