BAE Systems, one of the world's largest defence companies specialising in the production of various types of weapons, aerospace and security solutions, will open an office in Ukraine to implement joint arms production projects. This is reported on the official website of the Ministry of Strategic Industries of Ukraine.
On the occasion of this event, President of Ukraine Volodymyr Zelenskyy met with the company's CEO Charles Woodburn and the management team. The President thanked the management of the concern for sticking to the plan to open an office in Ukraine. "You are an example for other companies to develop a presence in Ukraine and develop weapons production," the President of Ukraine stressed.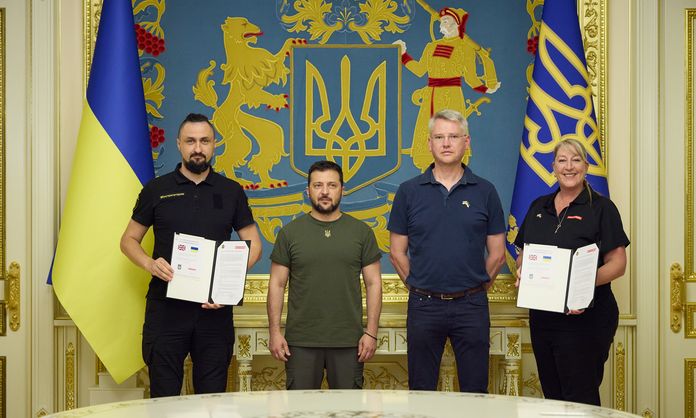 The CEO of BAE Systems, for his part, noted that the opening of the company's office in Ukraine is extremely important, as it will allow for more effective implementation of projects to localise the production of its own weapons. "BAE Systems wants to be a reliable partner of Ukraine in the war for freedom and independence, as well as in building a strong, sustainable technological defence industry to effectively prevent future aggression," said Dr Woodburn.
Also during the meeting, the Ministry of Strategic Industries, the Ministry of Defence of Ukraine and BAE Systems signed cooperation agreements. These documents consolidate the company's decision to develop arms production in Ukraine in partnership with other domestic companies.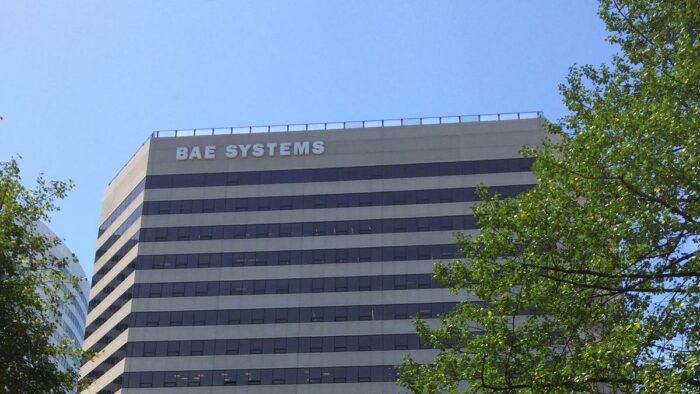 According to Oleksandr Kamyshyn, Minister for Strategic Industries, building a powerful defence industry and transforming Ukraine into an arsenal of the free world will be possible thanks to the support and investments of international partners. "I am grateful to BAE Systems for their bold decision to stand shoulder to shoulder with us in the fight against Russian aggression and building the future of the Ukrainian defence industry," said Oleksandr Kamyshin, "Together with the company, we will be able to localise the production of advanced weapons.
BAE Systems is a developer and manufacturer of well-known weapons in Ukraine: guns, armoured personnel carriers and self-propelled guns. Following the signing of the agreements, the company plans to localise the production of L119 guns.
Read also: