A week ago, the Curiosity rover photographed a very interesting object, which will probably add fuel to the fire for conspiracy theorists. In the photo, you can see a rectangular dark hole in the bare rock, which looks like it leads to the Martian dungeon. The image was taken on May 7 by the Mastcam camera of the rover Curiosity, as it climbed Mount Sharpe.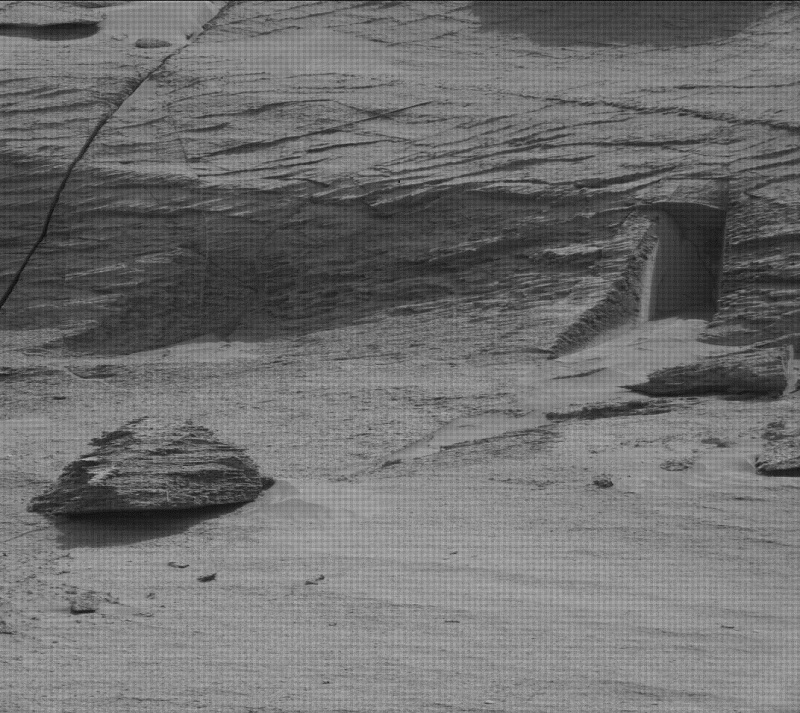 In fact, according to scientists, this hole is of natural origin and is just a space between two cracks in the rock, which has a height of only about 30 cm. The formation of such cracks was due to the movement of sand. During this process, the sandstone was under different pressure, which caused it to bend and break in different places. In general, it's like Occam's razor, if there are several ways to explain a concept or phenomenon, the simplest explanation will be the most accurate.
As for the rover, it continues to perform its tasks on Mars since its landing in August 2012 in Gale Crater. Since then, the rover has covered 27.84 km for 3472 Martian solos. When Curiosity does not collect rock and soil samples, it takes photos with its Mastcam panoramic camera.
You can also help Ukraine fight with Russian occupants via Savelife or via an official page of the National Bank of Ukraine.
Read also: