ESR has introduced new HaloLock wireless chargers with CryoBoost technology. The collection includes two new MagSafe-compatible chargers for iPhone and AirPods, which are available now, and another 3-in-1 charger that can also be used for the Apple Watch (available in August).
The new innovative CryoBoost technology provides a charging speed that is even higher than the official Apple MagSafe chargers for the iPhone 13 and 12 series.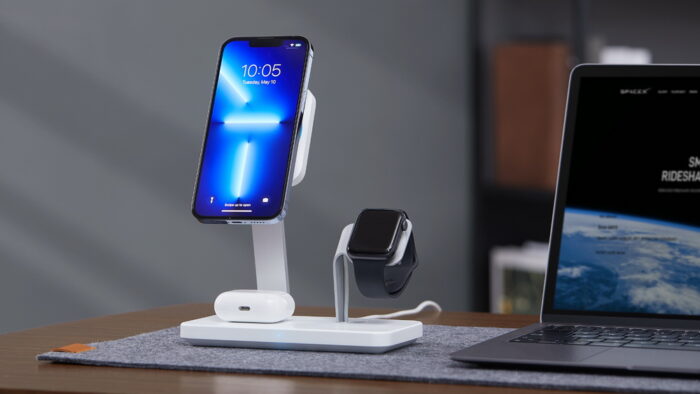 When phones use GPS or play videos while charging wirelessly, they heat up faster. By cooling the phone while charging, HaloLock chargers with CryoBoost can charge an iPhone 13 playing video much faster than official MagSafe chargers, making them the fastest MagSafe-compatible chargers around.
 HaloLock 2-in-1 Wireless charger with CryoBoost on Amazon.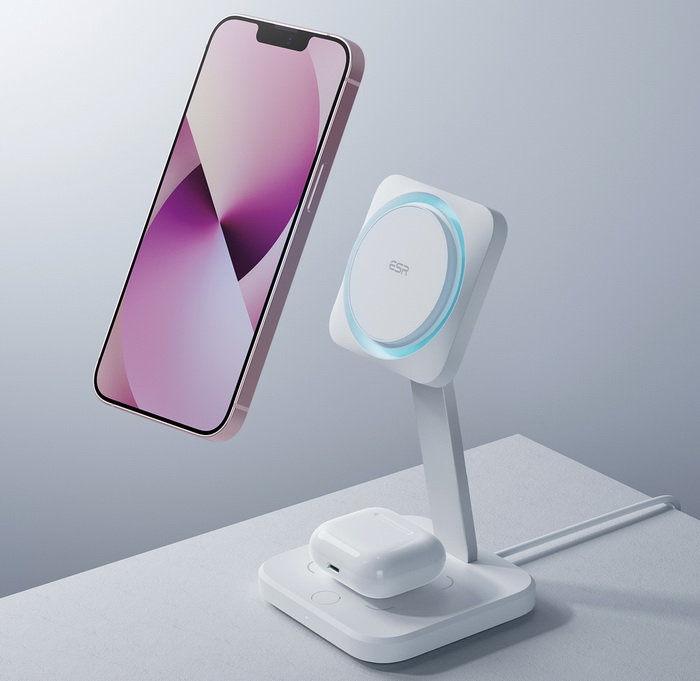 HaloLock 2-in-1 Wireless Charger with CryoBoost can simultaneously charge iPhone 13/12 series and AirPods 3/Pro/2. Powerful magnets provide a 1000g phone holding force, and the 360° rotating magnetic ring allows you to easily switch between portrait and landscape modes. In addition, the adjustable ball joint provides an ideal viewing angle. At night, you can enable dark charging mode by pressing a button to turn off the status indicator for uninterrupted sleep while charging, but CryoBoost fast charging is not supported in dark charging mode.
HaloLock Car Charger with CryoBoost on Amazon.
The HaloLock Car Charger with CryoBoost charges your phone while driving faster than any other magnetic wireless charger when using the 18W+ power adapter (not included). Compatible with the iPhone 13/12 series, the magnets automatically align the phone and charger for faster and easier charging with the convenience of magnetic placement.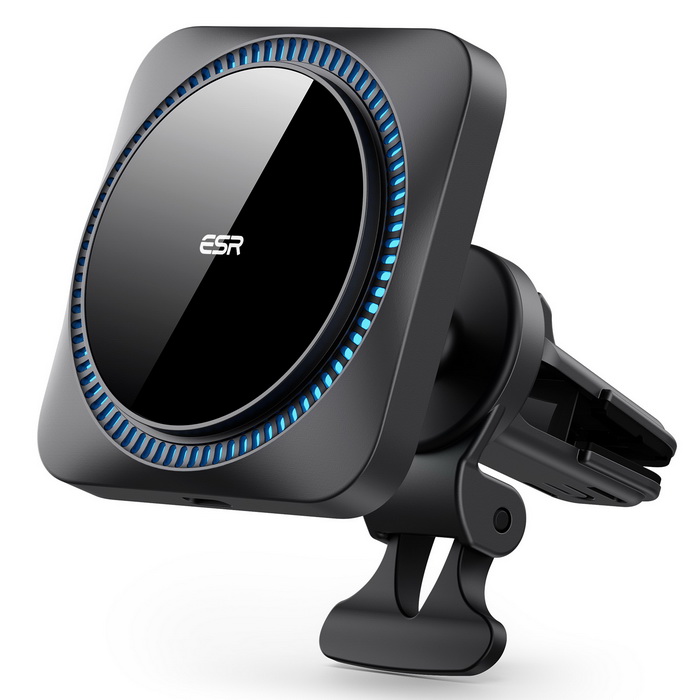 Powerful magnets with a holding force of 1400 g reliably hold the phone in place even when driving on bumpy roads. As with other products in the new line, a full ring of magnets and an adjustable ball joint allow users to access a wide range of angles and orientations to ensure the most comfortable viewing experience.
The new ESR chargers with CryoBoost are the latest addition to the ever-expanding HaloLock system. Each add-on is designed using innovative ways to make technology easier to use.
You can also help Ukraine fight with Russian occupants via Savelife or via an official page of the National Bank of Ukraine.