Russia's Baikal Electronics may freeze its Baikal-S server processor project. This is told by sources in the Russian market of microelectronics.
Baikal Electronics may freeze the project of production of Baikal-S server processors presented at the end of 2021 due to problems with placing orders for production in Taiwan, market participants said. According to them, a number of large structures, including Sber, relied on significant batches of servers from Baikal to meet import substitution requirements. Now Russian companies will have to look for ways of parallel import of foreign servers, as there will be no alternative. Baikal Electronics has canceled the production and sale of Baikal-S server processors due to the refusal of Taiwan's TSMC to enter into new contracts with Russia.
According to the source, batches of already produced processors for computers and laptops Baikal-M also do not arrive in Russia. "This was stated by participants of the recent summit of design centers: problems with access to production facilities and foreign IP make supplies unreliable and considering such a processor in the development of new computers is too risky," adds a top manager of one of the associated companies.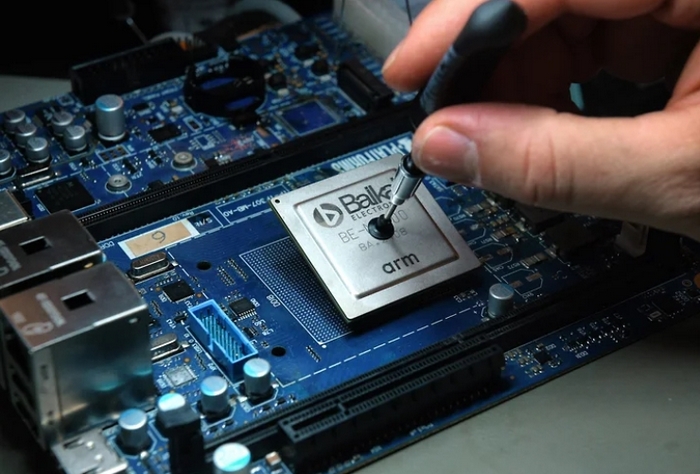 Baikal Electronics had big plans for the server processor market. Last summer, the company presented its investment strategy until 2025. According to it, the chipmaker planned to release the Baikal-S processor first, followed by other types of chips. It was planned to order 300 thousand processors from TSMC by the end of 2022, and to double this figure by 2025. Baikal Electronics planned to invest 23 billion rubles in expanding its product line.
According to a source in the Russian electronics market, Baikal-S has drawn attention of large consumers at the signal stage. "Sberbank planned to switch to Baikal-S if the state obliges it to buy only Russian processors. Now, obviously, you can't expect the servers, based on these processors in Russia," the sources say.
According to Maxim Koposov, director of the Prombit (manufacturer of servers and SRS Bitblaze, based on Elbrus processors), the abolition of Baikal-S means that in the near future the Russian server market will be mainly consistent of solutions based on foreign chips: "First of all imported through parallel import channels, as well as Chinese products. "
Russian processor developers will soon be faced with a choice: to reduce the technical characteristics of their devices to ensure the technological capability of production in Russian factories or to sell their designs to foreign partners.
You can also help Ukraine fight with Russian occupants via Savelife or via an official page of the National Bank of Ukraine.
Read also: