Toothbrushes are items that we should pay a lot of attention to, as their efficiency is very important for our health. And electric toothbrushes of the well-known Oclean company are always an excellent alternative to classic and mechanical electric brushes, thanks to the advanced technologies embodied in them, seasoned with attractive characteristics and reasonable prices.
Therefore, we inform you that some models of Oclean brushes and accessories are currently offered on the manufacturer's official website with great discounts as part of the so-called Mid-Year Sale.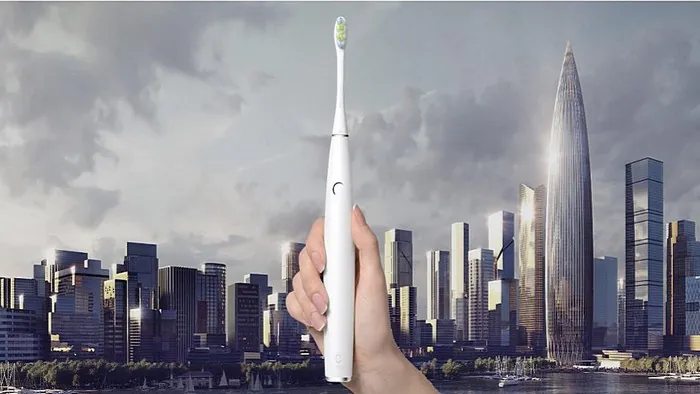 Offers are available for Oclean F1, Oclean Endurance electric toothbrushes and their accessories. The lightning deal is already in effect, hurry up to buy goods at favorable offers! The manufacturer provides a 2-year warranty on its devices and a 30-day money-back guarantee. The following offer is also valid for new customers: when purchasing products worth more than $99, you will receive a 5% discount using the code HAPPY5.
Oclean F1 toothbrush
Oclean F1 made of sturdy ABS plastic, and provides increased durability thanks to IPX7 waterproofing, powerful motor and 800 mAh battery, which will provide 30 days of operation. Charging takes about 2 hours. The weight of the toothbrush is very small, just over 100 g. The kit also includes a 5 V adapter for charging the battery. It can currently be purchased for $19.99 – a 49% discount!

Oclean Endurance toothbrush
Oclean Endurance can be purchased for $24.99 with promo code ENDURANCE. The patented motor ensures good cleaning efficiency, there is also a manual on how to keep the brush clean, IPX7 waterproof protection and a special cleaning mode adapted to the needs of beginners.

Oclean P3 brush head refills
These replacement heads are compatible with all Oclean electric toothbrush handles and are made from FDA approved oral safe material. They reduce plaque build-up along the gum line and have a unique round brush head for surprisingly comfortable use. They are also available for $19.99, a 49% discount.

2-in-1 charger and holder for Oclean X Pro/X/Z1/F1
This accessory obviously performs two functions – a convenient brush holder in a place comfortable for you and a charging port – so that the brush is always ready to go. The device can be purchased with a 20% discount with the coupon 20OFFA.

Oclean X Pro Elite toothbrush charger
The wireless charger can also be purchased with a 20% discount with the coupon 20OFFA.

Replacement tips for Oclean W10 water flossers
These interchangeable nozzles, which rotate 360° for convenient use and deep cleaning between teeth and below the gum line, are on sale at a very good 20% discount with coupon 20OFFA, in a choice of green and pink.

Oclean is a company that specializes in providing professional and intelligent oral care products through technical innovation to support health and well-being.
You can also help Ukraine fight with Russian occupants via Savelife or via an official page of the National Bank of Ukraine.
Subscribe to our pages in Twitter and Facebook.
Read also: