Last week, Philips introduced a new brand called Evnia, which the company hopes will restore its position in the lucrative market of PC gaming peripherals.
Evnia has been designed as a brand for gamers since the beginning, but it strongly eschews the typical, aggressive gaming style that has dominated the PC gaming space for the past decade. For example, instead of creating a Decepticon-like gaming monitor, the Evnia monitor has a more modern look, with a predominantly white body, with Ambiglow lighting along the back panel to create an aura lighting effect.
In addition to a series of gaming monitors, Evnia's range also includes gaming headsets, keyboards, and mice, as well as a gaming mat. The first Evnia model to go on sale, the Philips Evnia 34M2C7600MV, will be equipped with an ultra-wide QHD panel (3440×1440p), with HDR 1400 resolution and a 165 Hz refresh rate. The monitor will be available from December at a price of around $2050. While it's certainly expensive, it's one of the most premium offerings in Evnia's product line, and less expensive monitors are expected to go on sale in mid-January.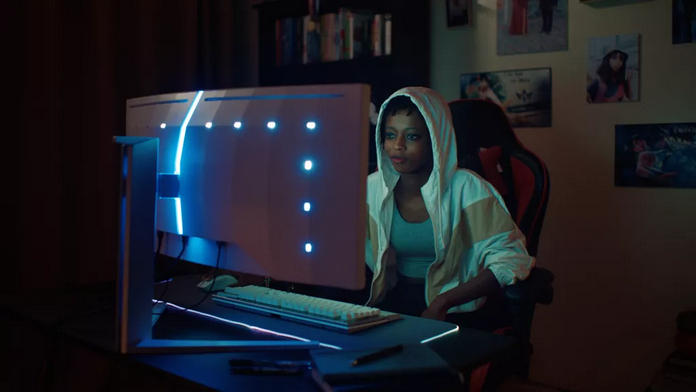 It's no secret that computer games have a certain style associated with them, for better or for worse. For at least a decade, gaming PCs and gaming laptops in general have been defined by the amount of RGB lighting and how much they can resemble a stealth bomber or a sports car.
Too much of anything for so long is bound to bore consumers who crave change, and there's no getting around the fact that the gaming aesthetic hasn't changed much in a very long time. Philips isn't ditching all that entirely with its Evnia brand (it'll still use RGB lighting), but it's offering something new in terms of design that's rarely seen in the PC gaming space.
Will it be enough to win over gamers? It's too early to tell, but if there was ever a way to get back into the PC gaming space with a new product line, a refreshed design is certainly a great starting point.
You can also help Ukraine fight with Russian occupants via Savelife or via an official page of the National Bank of Ukraine.
Recommended reading: