If you're budget-oriented gamer, you might prefer a high-refresh-rate monitor over a higher screen resolution. Especially if you prefer esports titles where every frame and every millisecond counts. In this regard, 144 Hz Full HD monitor is an optimal solution for competitive gaming that wont require an expensive GPU upgrade.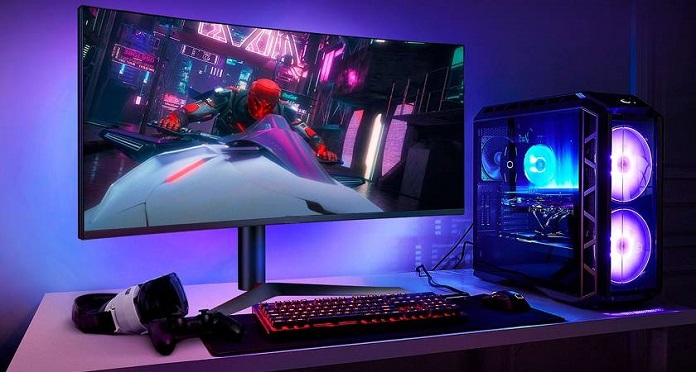 We have collected the TOP-7 budget-oriented 144 Hz gaming monitors (up to $210) with 24-inch diagonal. This category has become a lot cheaper in recent years, so you can find an offer from almost every reputable brand within this prince range.
Read also:
Samsung CRG5 24″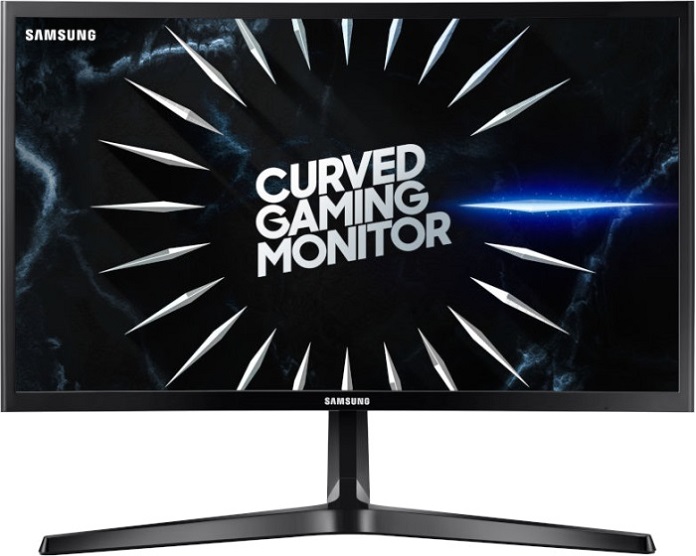 Samsung CRG5 24″ is a popular choice in the budget gaming segment. At the same time, the monitor has a modest design, that doesn't scream "gaming", but it has a great picture quality for a modest price tag of $183.29
The monitor has Full HD resolution (1920×1080), 1800R curvature, and measures exactly 24 inches diagonally. Monitor has a VA panel with a response time of 4 ms. It is slightly worse than an e-sports standard of 1-2 ms, but it's still a decent figure for a casual gamer. Refresh rate is of course 144 Hz. Samsung CRG5 also supports AMD FreeSync and Flicker-Free technologies, that should eliminate tearing and flickering of the monitor backlight respectively. Connection-wise we have a Display port 1.2; 3.5 mm jack and a pair of HDMI 1.4 ports.
AOC 24G2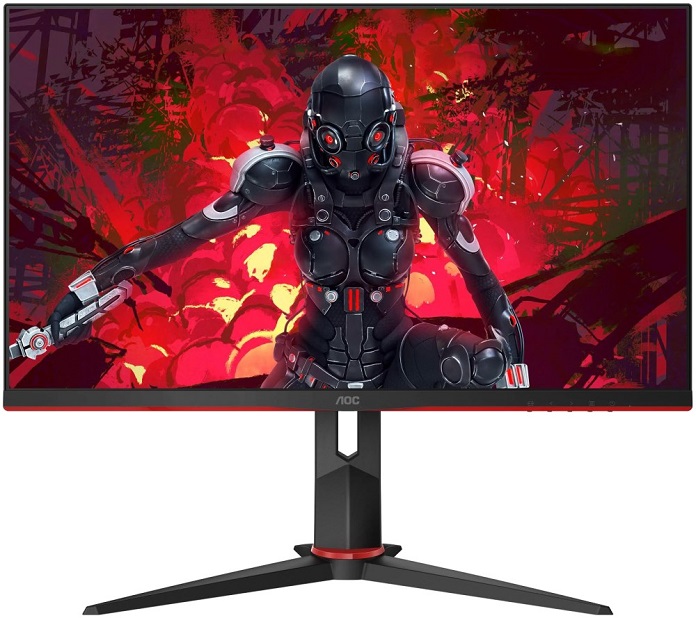 If you were looking for a gaming monitor with a more aggressive design, then the previous entry – AOC got you covered. Red accents and slimmer bezels allow you to proudly demonstrate that you have a gaming monitor.
Other specs are pretty standard: Full HD resolution, IPS panel, 5 ms response time, Flicker-Free and AMD FreeSync support. 1x DisplayPort, 2x HDMI 1.4, 1x VGA inputs with DP and HDMI cables included. All at a low price of $169.99
Philips 242E1GSJ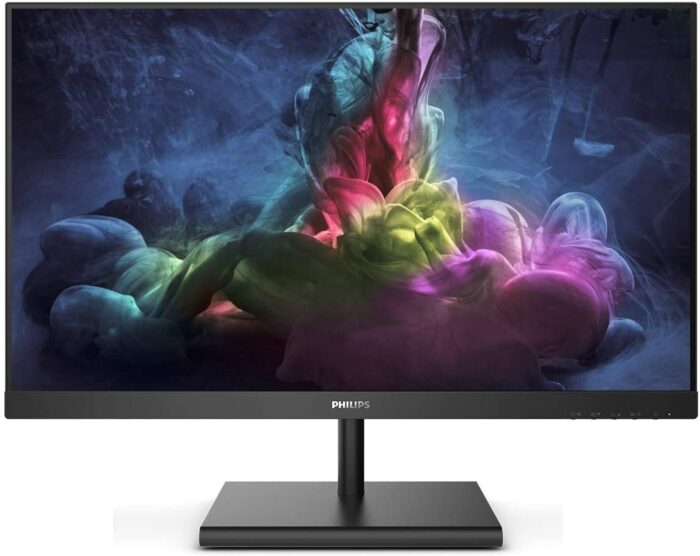 The design of the Philips 242E1GSJ 24″ monitor is also not quite gaming-oriented, but it is still nicer than the Samsung offering. There is no curvature, just Full HD VA panel with anti-glare coating, 144 Hz refresh rate, and 4 ms response time. Yeah, even this monitor is not meant for e-athletes who demand 1-2 ms response time, but still it is a nice option for stealthy gamers – nothing will
Philips 242E1GSJ has an average brightness – 350 cd/m², there is support for AMD FreeSync Premium and Flicker-Free, 3.5-mm audio jack input and output, as well as speakers with a total power of 6 watts. Available ports: HDMI 1.4 and DisplayPort 1.2. But keep in mind that there is only one HDMI port, which means the only way to connect second device is via DisplayPort. However, the lack of additional inputs is compensated by a modest $139.99 price tag
ASUS TUF Gaming VG249Q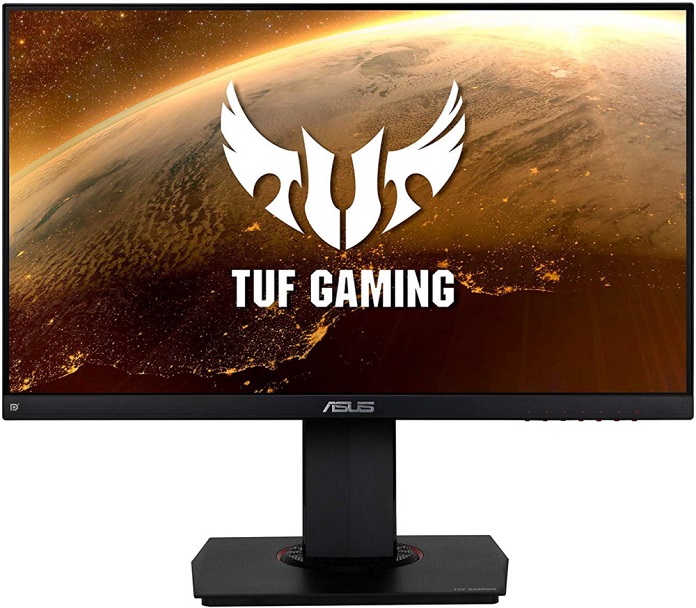 ASUS TUF Gaming VG249Q manages to look minimalist and aggressive at the same time, so you won't mistake it for an office monitor. It's 23.8 inches diagonally, has Full HD resolution, and 4 ms response time. The brightness is 250 cd/m² and, the refresh rate is 144 Hz – mandatory requirement for this TOP-list.
Asus TUF Gaming VG249Q also supports AMD FreeSync, Flicker-Free, and ELMB Sync features. The latter reduces the blurring of the image in motion, and thus makes it clearer. You can also enable timer, sight or FPS counter display in the settings. Connection-wise we have an almost standard set of DisplayPort 1.2; HDMI 1.4 and VGA. And a pair of 2W speakers is responsible for the sound. This is the most expensive model in the list with $209.99 price tag.
LG 24GL650-B
The budget gaming monitor LG 24GL650-B with a 144 Hz refresh rate takes an example from Samsung model and looks simple on the front. There are no sharp lines, bright and aggressive color accents… Because all the gaming accents are on the back of the monitor: here we have plenty of red-colored accents.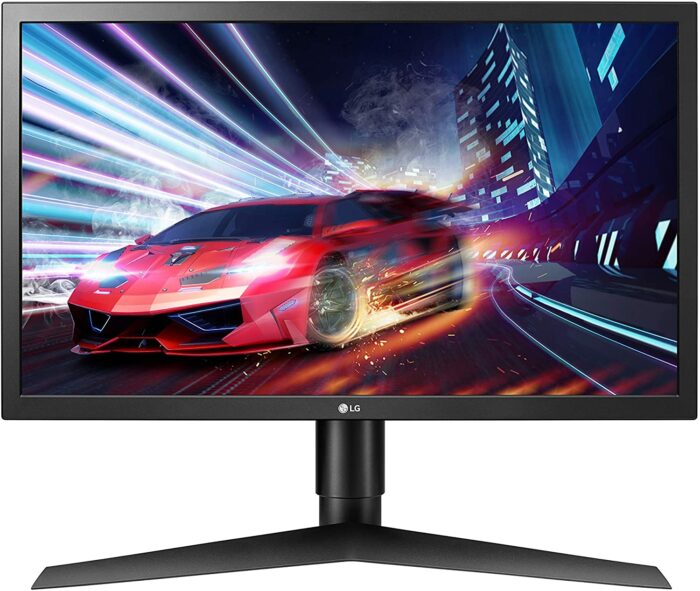 The diagonal of the display is 23.6 inches, and the resolution of IPS panel is Full HD. The response time is 5 ms, although LG is able to achieve 1 ms response time through overclocking. The contrast ratio is 1000:1, and the brightness is 300 cd/m². There are 2 HDMI 1.4 inputs, DisplayPort 1.2 and a Headphone jack. All this goodness for a price of $156.99
BenQ Zowie XL2411K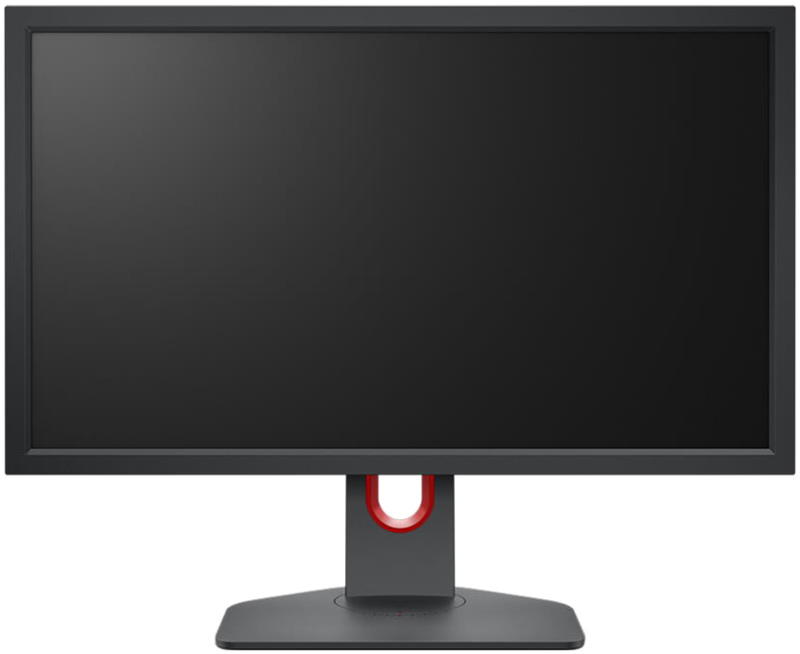 Don't let BenQ Zowie XL2411K looks fool you. Yes it looks dated, but due to 1 ms response time it is beloved by e-sports fans. Price tag is also relatively modest – $179
BenQ Zowie XL2411K has a 24-inch Full HD TN+film panel. This is not the best option for work, but allows ultra-fast response time, which is important for e-sports. The contrast ratio is 1000: 1, and the brightness is 320 cd/m². The interfaces are represented by three HDMI ports and one Display Port. There are no built-in speakers, but there is a ton of gaming-oriented features, including DyAC to reduce blur and highly-adjustable stand. It is also notable for support of HDMI 2.0, allowing to connect your console and play at 120 Hz with Full HD resolution.
Read also:
MSI Optix G241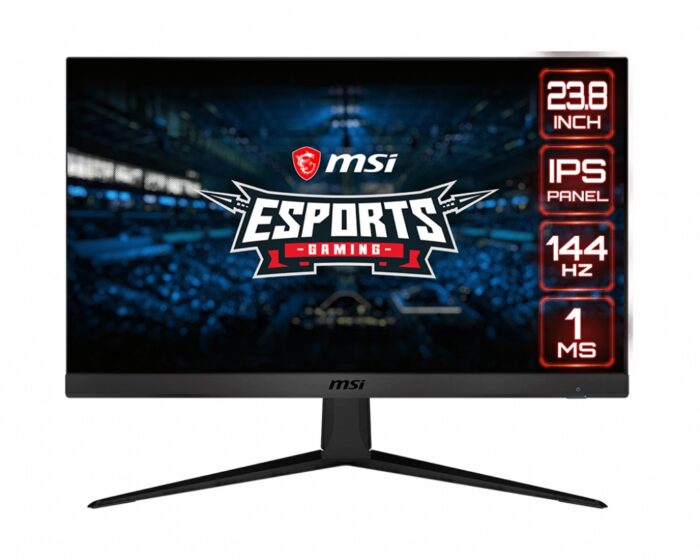 MSI Optix G241 has a minimalistic design, but a razor-sharp stand and aggressive back panel design quickly reveal that it's a gaming monitor.
The diagonal of the IPS-panel is 23.8 inches, and a response time is an e-sports-friendly 1 ms. That's the reason why manufacturer positions Optix G241 as a monitor for e-sports. Other features  include Full HD resolution, 250 cd/m² brightness, Flicker-Free and Night Vision options. The latter is needed to illuminate dark areas of the picture. There are 2×HDMI 1.4b inputs and 1×DisplayPort 1.2a. All this for a price of $194.99.
As you can see, all the featured models have a 144 Hz refresh rate and a Full HD resolution. With some models being suitable for serious e-sports games. And all of them won't hurt your wallet with a price tags fitting within a $140-$210 range. You can also find a design that suits you the most – from an aggressive one that screams "gaming" to almost office-friendly one.
If you disagree with our pick, or know other budget friendly 144 Hz monitors that fit within a $210 budget – tell us in a comments below. We would also love to hear about your experience with any of these monitors.
You can also help Ukraine fight with Russian occupants via Savelife or via an official page of the National Bank of Ukraine.