Counterpoint Technology Market Research has published the results of a study of the global 5G Android smartphones market.
Currently, the segment of 5G devices is growing rapidly. This year, the supply of 5G devices is projected to increase by 38.9% compared to last year and will amount to 762.5 million units. As a result, the share of smartphones with fifth-generation cellular communications in total sales will be at 53.7%.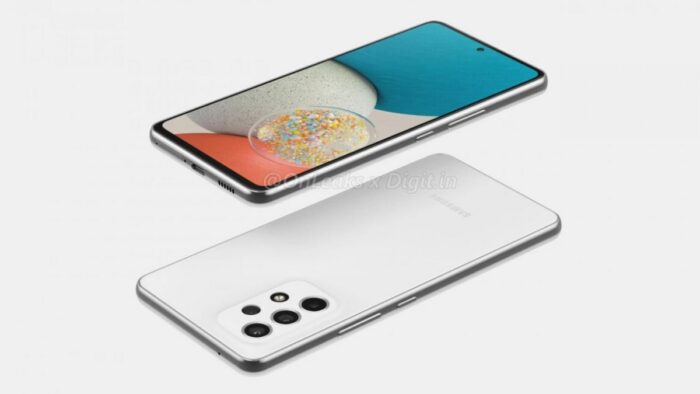 According to Counterpoint Research Handset Model Sales Tracker, Samsung topped the list of TOP-10 Android 5G smartphones in February 2022, taking five positions. Galaxy A52s 5G has become the most popular 5G Android smartphone in the world, followed by Galaxy S22 Ultra 5G, Galaxy S21 FE 5G and Galaxy A32 5G. These smartphones, along with the tenth-ranked Galaxy A22 5G, accounted for more than half of Samsung 5G sales in February 2022. Thanks to these models, Samsung led in the Android 5G segment in February 2022, capturing almost 24% of the global 5G market.
In addition to Samsung, HONOR took two places, followed by Vivo, OPPO and Xiaomi, each having 1 entry in the TOP-10 list. The Chinese market has stimulated sales of these smartphones. 5G has become the standard offer in China, with 5G penetration in the country in February 2022 being 83%. Vivo, OPPO, Xiaomi and HONOR are the leading 5G Android players in the Chinese market. After separating from Huawei, HONOR is expanding its presence in various price ranges, as well as focusing on the premium segment with plans to expand in Europe and Asia.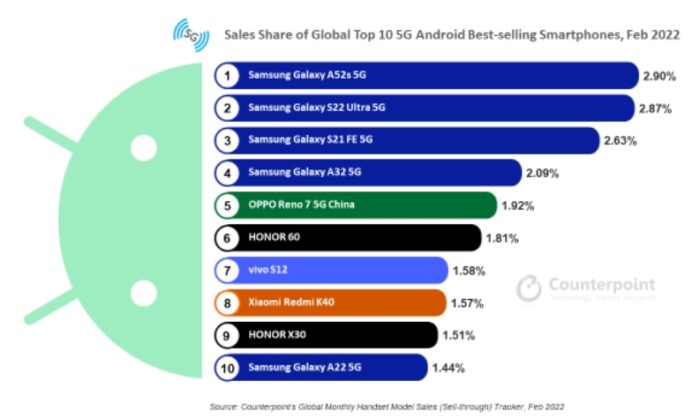 Overall, the Android segment accounted for 67% of global 5G sales in February 2022, with the top 10 best-selling 5G Android smartphones accounting for 20% of monthly sales of 5G Android smartphones.
You can also help Ukraine fight with Russian occupants via Savelife or via an official page of the National Bank of Ukraine.
Read also: