Russia's full-scale military invasion of Ukraine continues. Russian troops are carrying out air strikes on key military and civilian infrastructure, destroying airfields, military units, oil depots, gas stations, churches, schools and hospitals. The shelling of residential areas is carried out with the use of artillery, rocket-propelled grenades and ballistic missiles. The General Staff of the Armed Forces of Ukraine (AFU) has released information about the losses of Russian troops since the beginning of the full-scale invasion of Ukraine.
In particular, we are talking about the loss of 24.5 thousand troops. The headquarters provides the following data on destroyed Russian equipment since February 24: 1,077 tanks, 2,610 armored combat vehicles, 491 artillery systems, 163 multiple rocket launchers, 81 air defense systems, 194 aircraft, 155 helicopters, 1,867 vehicles, 10 ships/boats, 303 UAVs of operational and tactical level, 38 units of special equipment, 84 cruise missiles. The greatest losses of the enemy (last day) were observed in the Izyum and Novopavlovsk directions.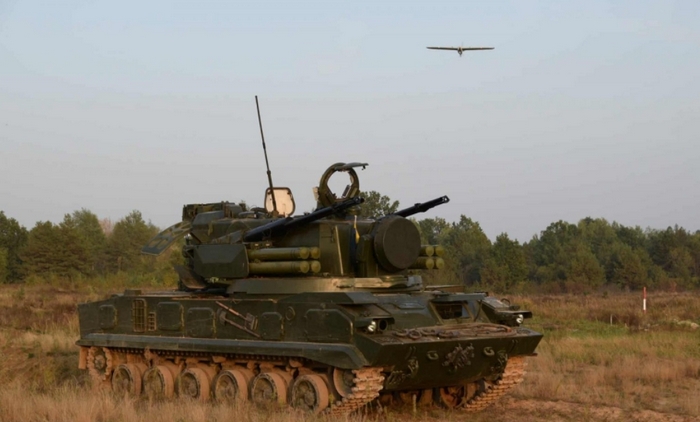 The Russian Defense Ministry last announced the loss of Russian troops in Ukraine on March 25. According to the Russian Ministry, 1,351 Russian servicemen were killed and 3,825 were injured in Ukraine in a month. On April 7, Dmitry Peskov said Russia had suffered "significant losses" during the war against Ukraine.
On March 30, US Deputy Secretary of State Victoria Nuland said that more than 10,000 Russian troopers had died during Russia's war against Ukraine. There is currently no independent confirmation of data on the losses of the Russian army in Ukraine.
You can also help Ukraine fight with Russian occupants via Savelife or via an official page of the National Bank of Ukraine.
Recently Ukrainian paratroopers destroyed enemy armored vehicles along with the crew. The video with the consequences of the destruction was published on the Facebook page of the Command of the Assault Troops of the Armed Forces of Ukraine.
Read also: