"Somewhere in the parallel world, the golden hands of Ukraine have begun to do something more or less decent in terms of capacity, functionality and quality of workmanship," wrote Twitter user @lUkraineLibre or The Armed Brains of Ukraine – a team of radio amateurs, circuit technicians, physicists, sysadmins, and electricians working on the stabilized autonomous power supply of communications for the victory of the Armed Forces of Ukraine. The guys quickly came up with the ideas and immediately made various power banks for the needs of the Armed Forces. From small to large – many different ones have already been made.
So far, they have focused on the large capacity powerbanks – 160,000 and 200,000 mAh based on Li-Ion and Li-Fe. Power banks have 6 to 12 USB ports, Hytera and Motorola PC charging output, 12 V cigarette lighter and are charged from 220 V power sockets (approximately 6 hours to full charge).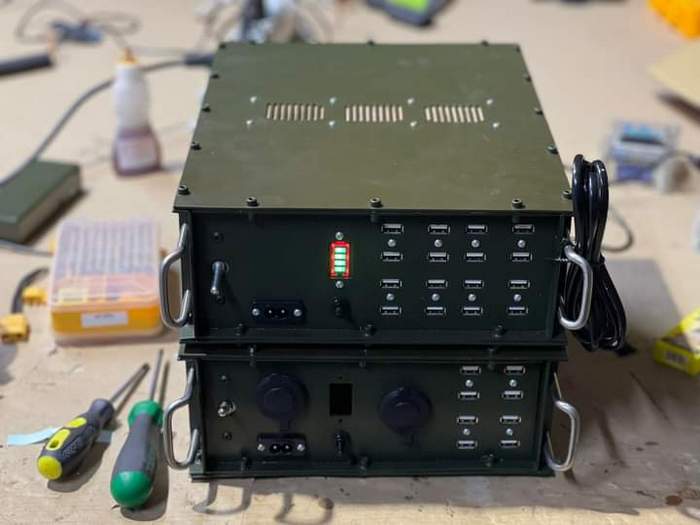 Currently, engineers are raising funds for the scientific and technical vector of assistance. You can help them via the bank details: 4441 1144 4629 2011 (Mono) and 4149 6090 0115 6613 (PrivatBank). The team reports about all the costs received and spent on its Twitter page, where it also talks about the know-how.
Also, if you have the right comments, wishes or orders – write them to the author.
You can also help Ukraine fight with Russian occupants via Savelife or via an official page of the National Bank of Ukraine.
Read also: