In such difficult times, any help is valuable. And especially in the information sector. The Security Service of Ukraine calls for helping Ukrainian cybers to break into the resources of the occupiers.
"Over the past few days, we have received a lot of invaluable information about enemy forces' redeployments and their sabotage groups. You helped liquidate many occupants and destroy their equipment. As of today, a new feature is available in the chatbot @stop_russian_war_bot. This time you can fight together with us on the cyber front. If you possess any information regarding vulnerabilities in Russian cyber defenses (bugs, backdoors, credentials), please report it via the chatbot immediately," – the statement said.
Ukrainian cyber specialists will use this information to fight the occupier. To transmit such data use the chatbot's section "Cyberfront".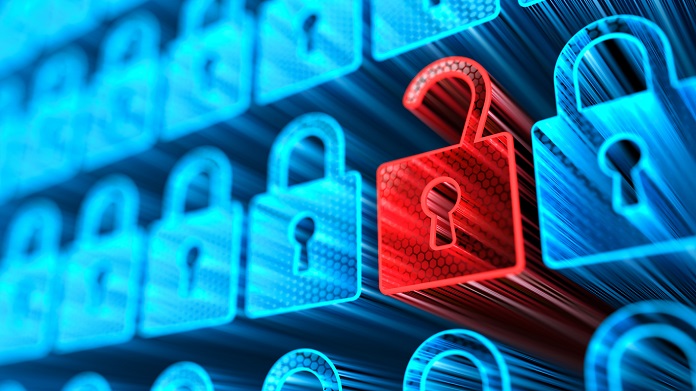 State Special Service for Cyber Security for Ukrainians also advice that defense must be maintained on all fronts: "Cybersecurity is not just about the state, it is the responsibility of each of us. Only joint efforts will make it possible to effectively confront the enemy in cyberspace. Important cyber hygiene rules must be followed to minimize the risk of becoming victim to hackers. Protect yourself right now!"
Specialists of the State Special Communications Service have prepared 7 simple tips for Ukrainians and everyone who wants to maintain cyber hygiene:
Replace passwords on social networks, bank accounts and on all sites where your personal information may be. We recommend to use strong passwords that consist of letters and characters.
Set up a two-step verification when logging in to your social network account. This will protect you from trying to hack your account, as you will receive a text message asking you to confirm your login.
Install an antivirus and systematically scan your device for threats that could harm your data.
Back up important documents on separate devices or secure cloud storage. Criminals often encrypt data on hacked devices without the ability to recover.
Use only legal software. Viruses are often spread through "pirated" software.
Update your smartphone apps and software on your computer. This is necessary because developers are constantly working to improve their security protocols.
Do not believe the fakes! Especially on social networks – there are many of them now, and their goal is not only to sow panic, but also to destabilize the situation in Ukraine.
If you also want to help Ukraine fight with Russian occupants, the best way to do so is by donating to the Armed Forces of Ukraine:
In USD:
SWIFT Code NBU: NBUA UA UX JP MORGAN CHASE BANK, New York
SWIFT Code: CHASUS33
Account: 400807238 383 Madison Avenue, New York, NY 10179, USA
IBAN: UA843000010000000047330992708
In GBP:
SWIFT Code NBU: NBUA UA UX Bank of England, London
SWIFT Code: BKENGB2L
Account: 40000982 Threadneedle Street, London EC2R 8AH, UK
IBAN: UA843000010000000047330992708
In EUR:
SWIFT Code NBU: NBUA UA UX DEUTSCHE BUNDESBANK, Frankfurt
SWIFT Code: MARKDEFF
Account: 5040040066 Wilhelm-Epsteinn-Strabe 14, 60431 Frankfurt Am Main,Germany IBAN: UA843000010000000047330992708
In Crypto (BTC/ETH/USDT):
BTC: 357a3So9CbsNfBBgFYACGvxxS6tMaDoa1P
ETH & USDT (ERC-20): 0x165CD37b4C644C2921454429E7F9358d18A45e14
Read more: