YouTube celebrated its 17th birthday earlier this year. On this occasion, users around the world were surveyed to find out how to improve the design and capabilities of the service. Based on the comments, an update was created that will make the video viewing process more convenient.
Color became a key theme during the development phase. The company wanted to add brightness to the app, but at the same time not distract users from watching recommended videos or searching for new content. This is how a new immersive mode appeared. It uses dynamic color processing, thanks to which the background of the app adapts to the video. The company says this allows viewers to immerse themselves directly in the content.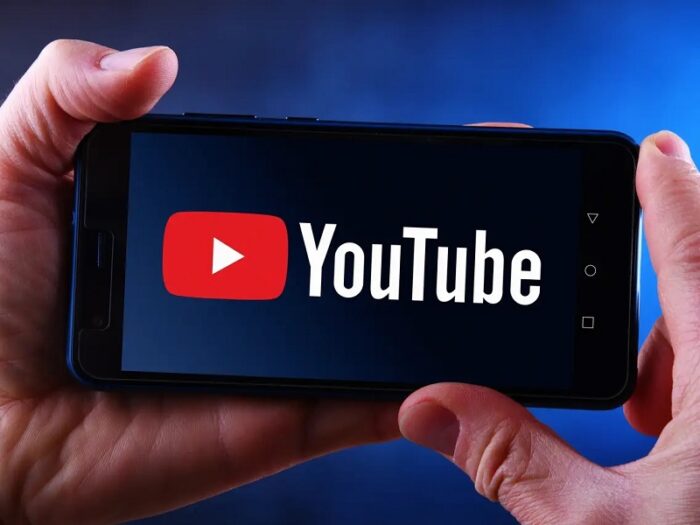 This feature is available both on the web and in YouTube mobile app if you choose a dark theme. Playlists also got a new color treatment. In addition, they will show more details so that viewers can easily go straight to what they need.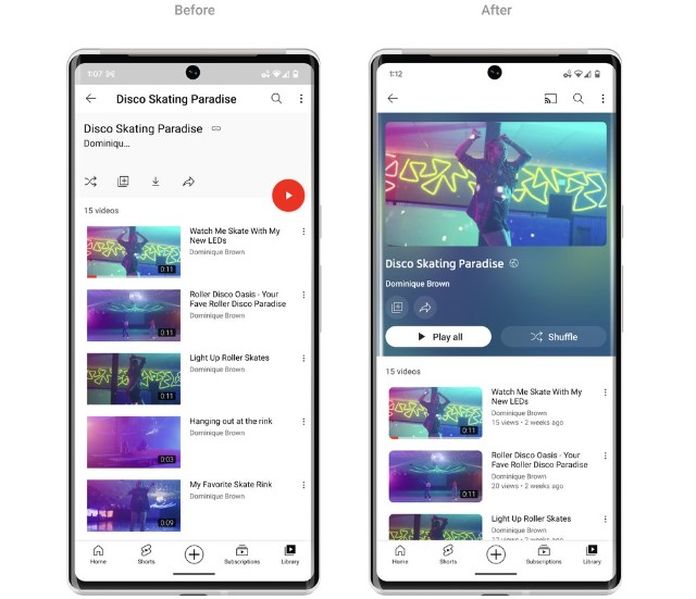 On YouTube, users primarily watch their favorite content. Therefore, the developers added improvements to return the focus to the video player. The browsing page becomes easier on the eyes. YouTube links in video descriptions will be replaced with buttons, and common actions like Like, Share, and Download are now formatted to be less distracting. The "Subscribe" button will also undergo changes: it has become more visible due to a new shape and high contrast. Although it is no longer red, it is easier to find – it is located immediately under the video, next to the channel name.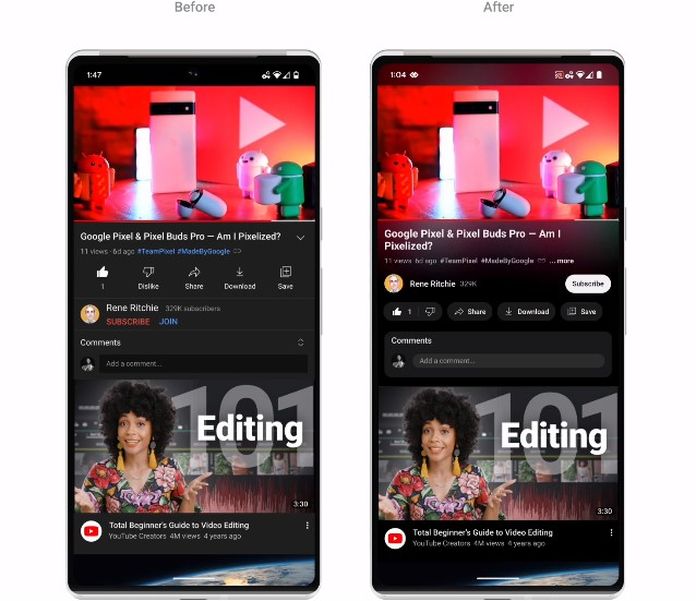 In addition, Zoom and Precision Search functions are launched on YouTube. You can use the zoom function to zoom in and out of videos on iOS or Android phones. When you release the button, the video remains enlarged.
Have you ever watched a tutorial video on your phone, repeating every step, but constantly rewinding so you don't miss anything? Precision Search will help solve this problem. Simply click on any point in the video and pull up to bring up a row of thumbnails in the player so you can jump to the part you want. The feature works in a web browser and on mobile devices.
Precision Search is based on recent improvements to video navigation, helping you quickly find the parts you're most interested in. The YouTube update added the ability to long-press anywhere in the player to search and double-tap with two fingers to skip sections. Also added a scale that shows the most played moments in the video.
YouTube officials said the changes are rolling out gradually over the next few weeks. And the company hopes to get user feedback on the new design and features.
You can also help Ukraine fight with Russian occupants via Savelife or via an official page of the National Bank of Ukraine.
Recommended reading: