Click-click. Click-clack. It's me typing this review. The loud, almost deafening sound of my keyboard echoes throughout my admittedly small apartment. But I am alone and very content.
The keyboard market has exploded in recent years, changing drastically from the time when Matias first made waves with its Tactile Pro keyboard. Originally released more than ten years ago, it's a dinosaur in the world of flashy mechanical keyboards with displays, fancy keycaps, and gamer features.
But Matias is old-school. It is unlike any other brand I've encountered. it seems happy to stay in the past, happy to look anachronic. And today's hero, the Mini Tactile Pro, is also not new. It's positively ancient in the tech-years. But I was still dying to try it out.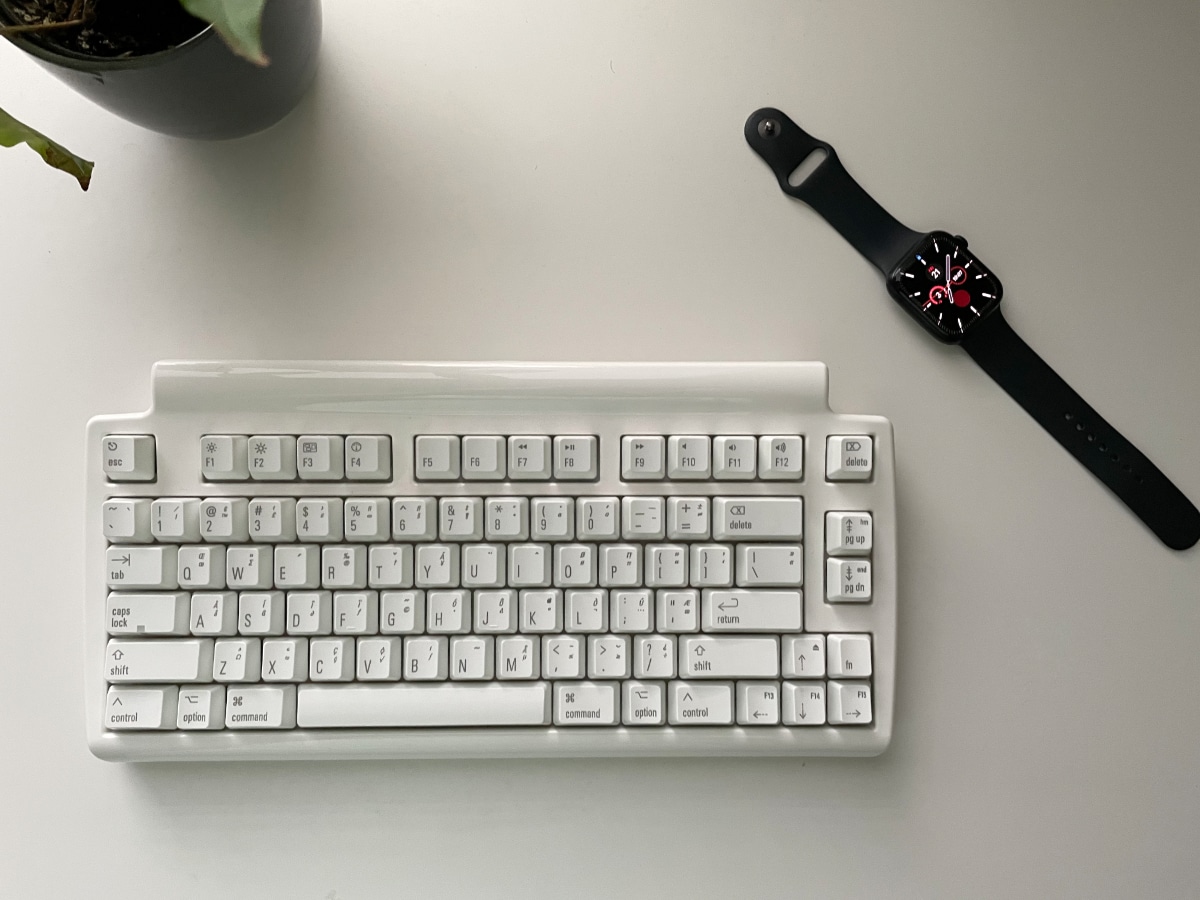 To outclack them all
As I type, the sound my keyboard makes is almost deafening. That's not my words — I am fine, but my wife is furious. Suddenly our apartment is too small for us. I sigh and disconnect the Mini Tactile Pro, replacing it with silent Logitech MX Keys.
Most mechanical keyboards create some noise, but the Mini Tactile Pro stands out for its volume. It features top-of-the-line ALPS clicky keyswitch technology, the same type used in Apple's original Extended Keyboard. It gives the Mini Tactile Pro a unique sound that sets it apart from its contemporary counterparts. It's unapologetically retro.
Normally, I don't review old tech, but the Mini Tactile Pro still stands alone in what it attempts to do. It tries to be the best mechanical keyboard for a Mac. Does it succeed?
Read also: Matias Wireless Aluminum Keyboard with Backlight Review: Typing in Style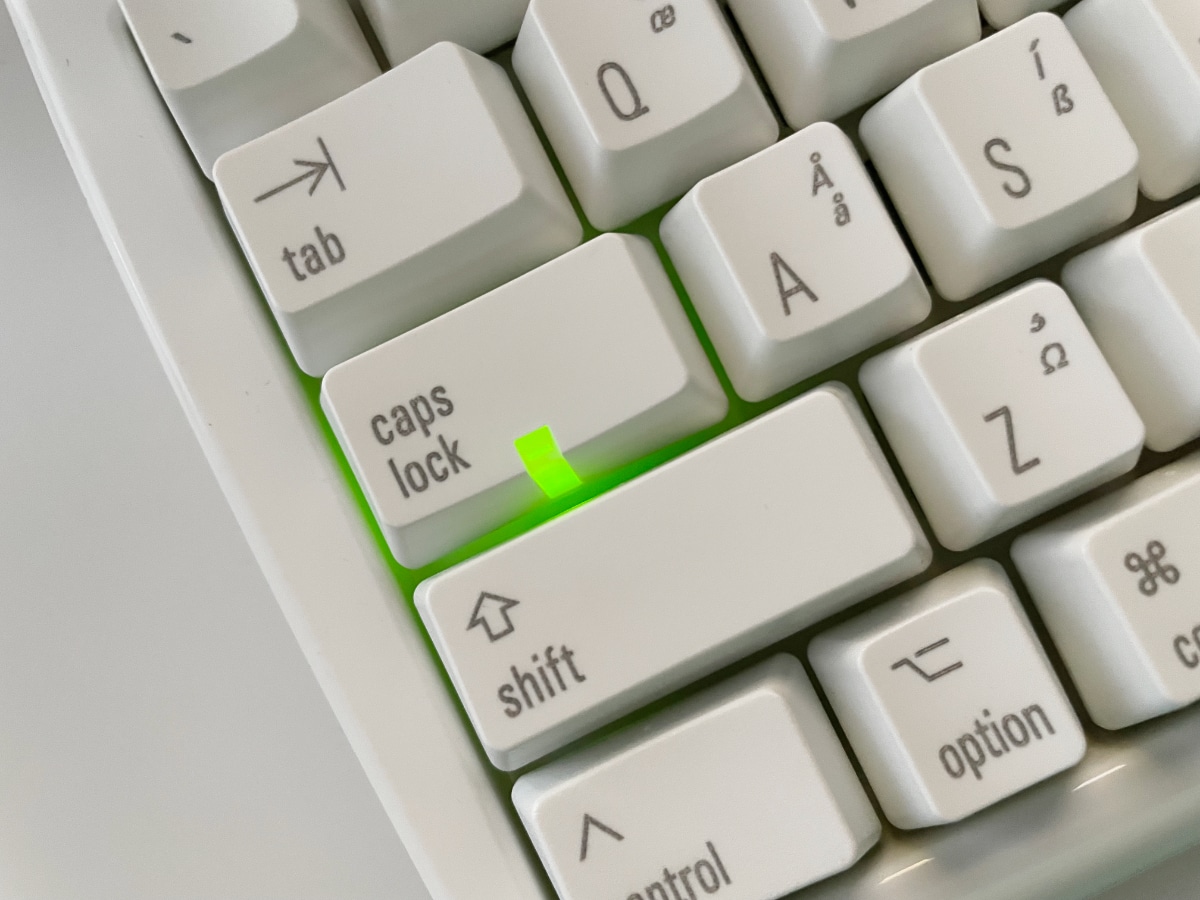 Retro overload
Take a look at the Mini Tactile Pro. Should I even say anything? It has a white glossy surface which is very unwelcome in 2023. It's thick, a bit unwieldy. It's wired but has a Micro-USB connector I haven't seen in two years. It has two USB 2.0 ports to "plug in flash drives, digital cameras, your mouse, and more." Not my worlds — Matias'. When I said retro, I wasn't joking. Oh well, you can charge your Apple Watch if you want, so it's not completely useless.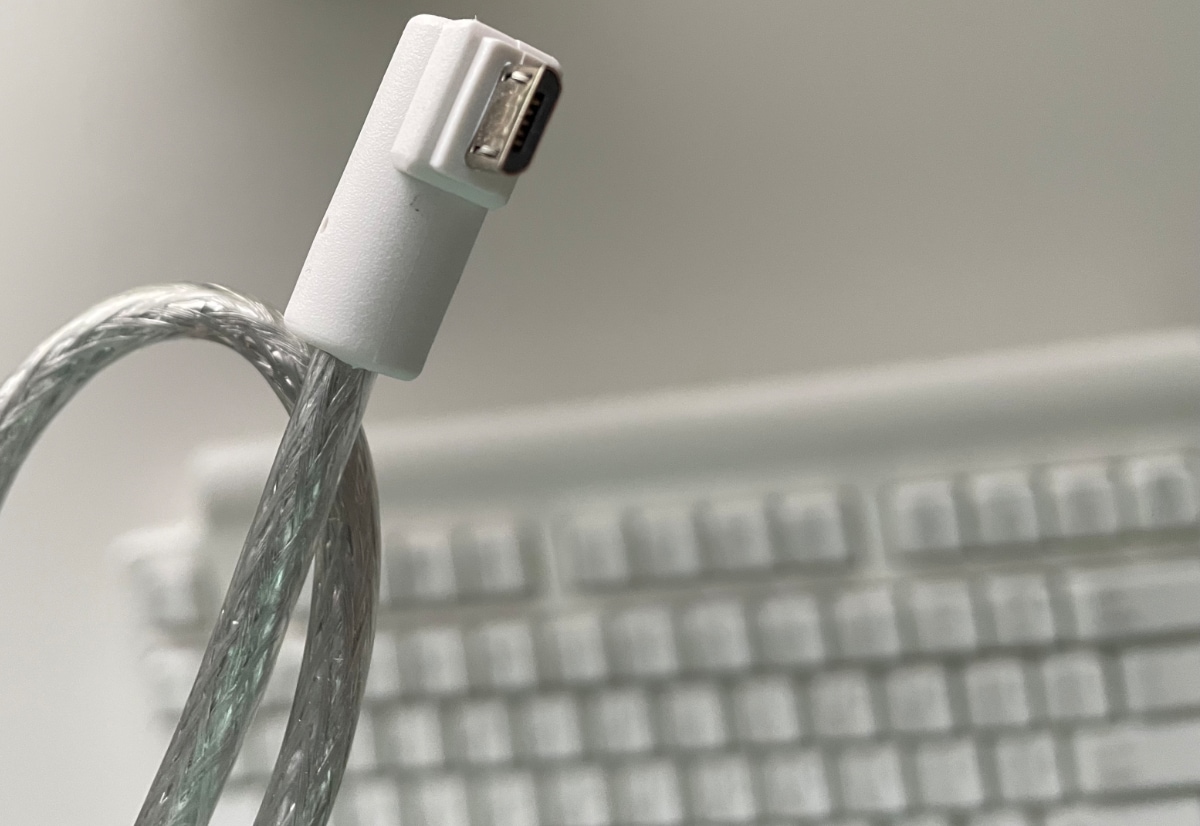 The company does know Type-C exists, and that no modern Mac computer accepts USB-A nowdays, and they provide an adapter. I actually have a lot of those, but still, it's nice.
What's not nice is having to connect the keyboard with a wire. This is where this retro thing gets too far. It's inconvenient. Wires need to go. But I persevere.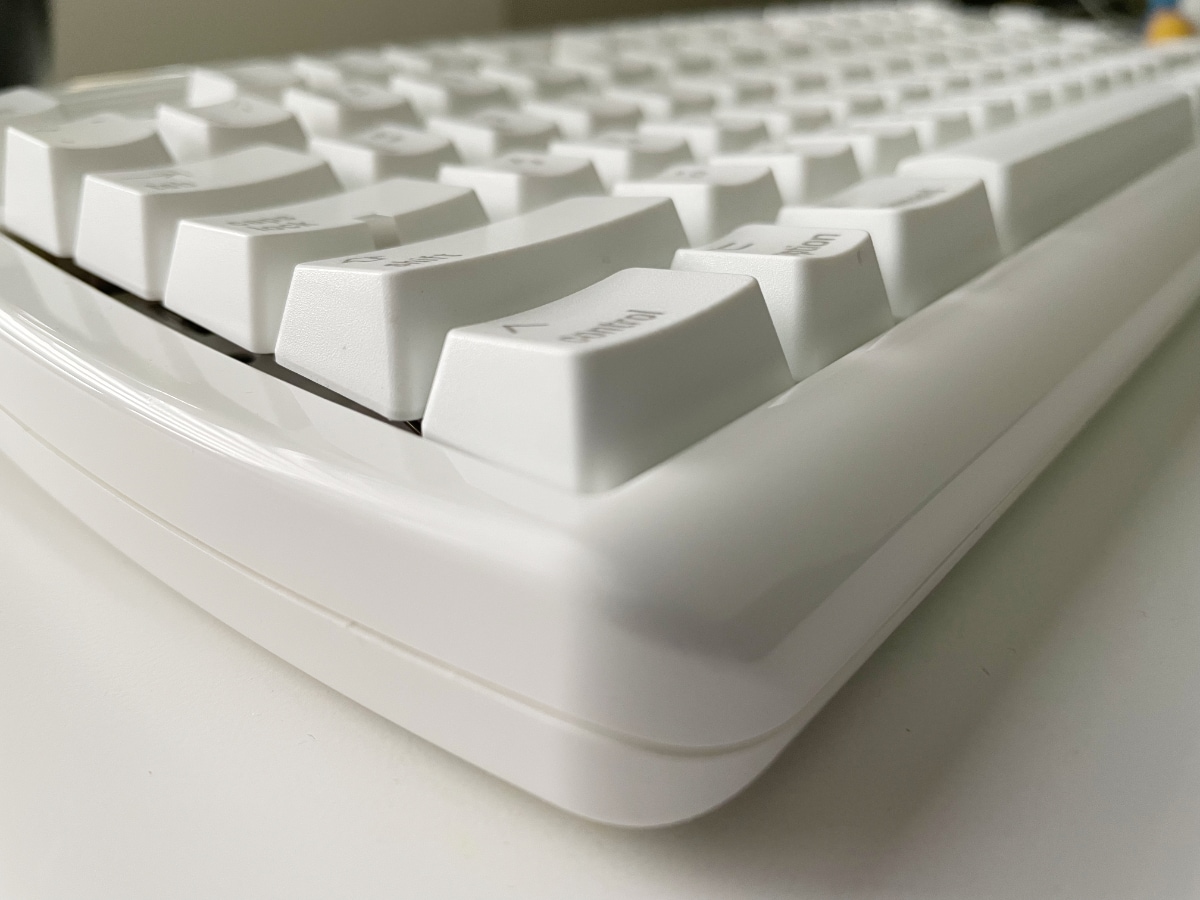 I find that I actually like how it looks. Even with that design, it doesn't really clash with my MacBook Pro 2021. It's heavy, but it nice to the touch. The keys are extremely clicky and the material is pleasant. All modifier keys work as intended. All is good so far.
Read also: Mountie+ review: Your laptop monitor needs a buddy
The typing experience
I like typing on the Mini Tactile Pro. I got used to it quickly and never had any issues. There's no ghosting, no issues of any kind. It takes me back to the times when I was using my trusty G4 Mac.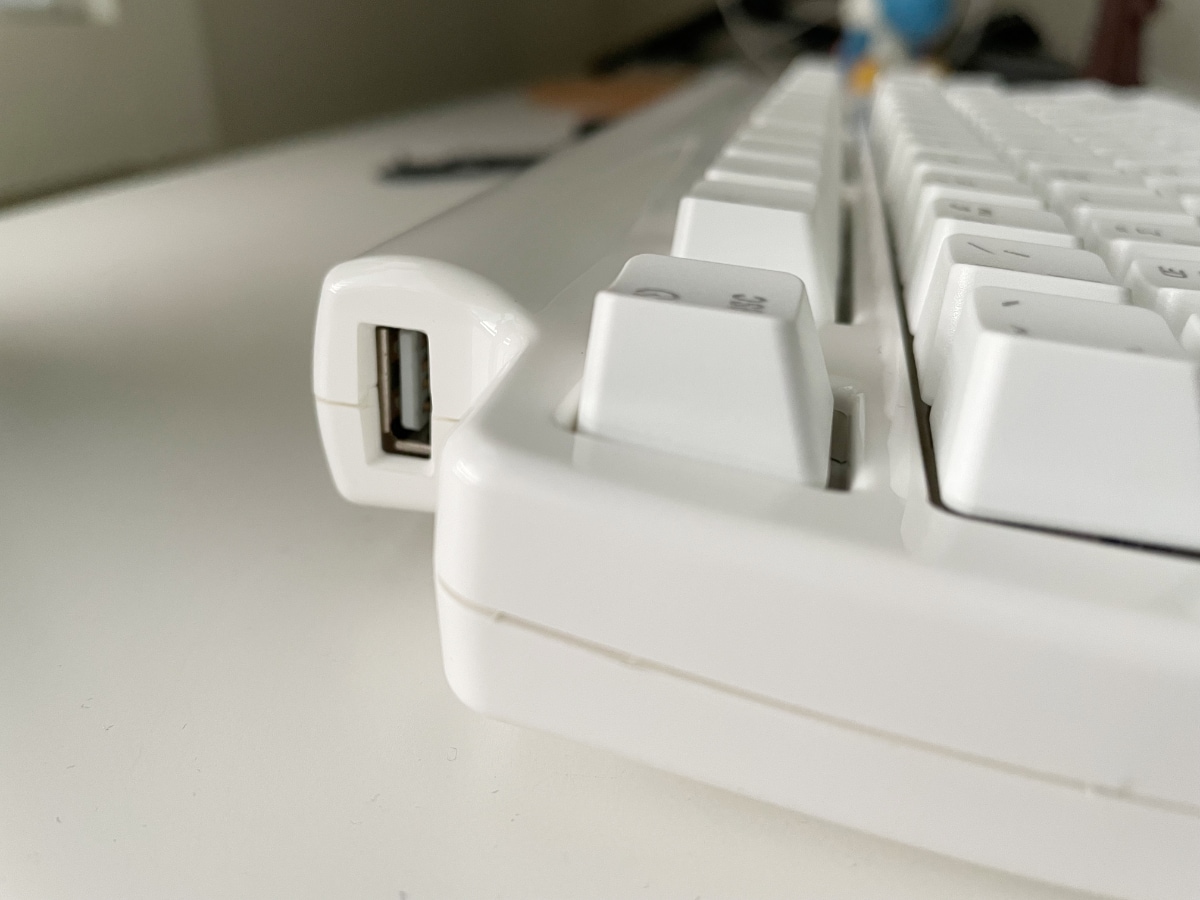 The key caps on this keyboard may be a matter of personal preference. Each key is labeled with its corresponding letter or number, as well as the symbols for Option+Key and Shift+Option+Key. This feature proves helpful when searching for characters that are not commonly used or easily remembered, although it looks a bit strange. It's worth noting that the Caps Lock key doesn't physically lock down but instead illuminates a green light when engaged.
Verdict
It's admittedly quirky and looks out of place in modern workspaces, but I have a soft spot for the Mini Tactile Pro. It's great for typing and does exactly what it promises.