As primarily reported in the media, Bitcoin mining is a process that requires unique skills, specialized hardware, massive computing power, and energy. Mining crypto mainly involves validating transactions and minting new tokens through solving complex mathematical puzzles. Bitcoin miners receive rewards in Bitcoin tokens based on a pre-determined element known as halving.
Bitcoin halving stipulates the rewards for Bitcoin miners will reduce by half every four years. Nevertheless, mining is a genuine and lucrative money-making scheme that you can quickly excel in. Thanks to technological advancements, various alternatives now exist for mining Bitcoin through a mobile phone or a crypto trading bot. Here's a comprehensive guide for using a mobile phone to mine Bitcoin.
Choose the Right Mobile Phone for Bitcoin Mining
One of the benefits of mobile crypto mining is that you will not need to invest in heavy equipment like those used in traditional mining activities. However, it would be best to have an Android-enabled smartphone since it is the only Bitcoin mining-friendly operating system for mobile gadgets.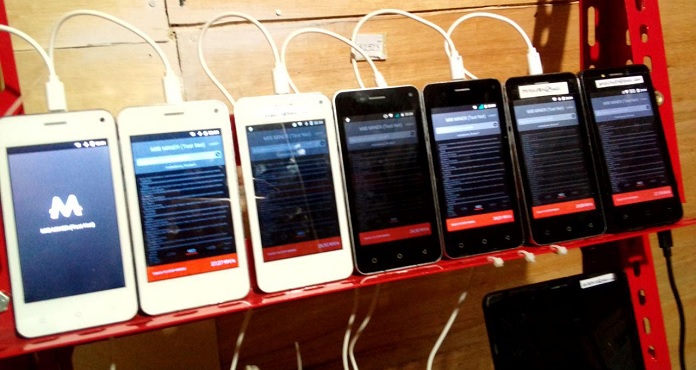 Select a Good Crypto Mining Smartphone App
The increasing Bitcoin's popularity and adoption have convinced many innovators to develop software for mining crypto through mobile phones. Bitcoin mining software works almost similarly to trading apps on crypto exchanges such as Today Profit, which you can download and use directly from your smartphone.
However, the apps for Bitcoin mobile mining are only compatible with Android-powered smartphones. They are not available on the Play Store since Google banned mining apps a few years back, citing their harmful impacts on devices. Google argues crypto-mining apps cause overheating and rapid battery damage, contributing to a device's overall lower performance.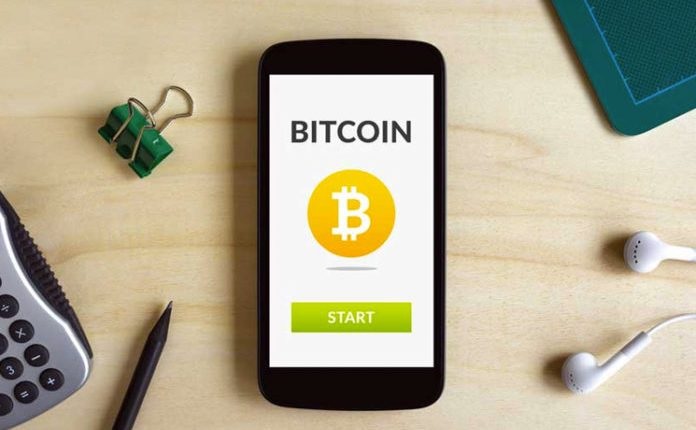 Apple also prohibits its Mac and iOS apps from running crypto-mining activities in the background. They banned all mining apps from the App Store, stating apps with third-party ads, like those used by crypto miners, consume a lot of power, draining the device's battery too quickly and generating excessive heat that puts unnecessary strain on the phone. Those measures mainly aim at protecting the hardware's integrity.
If you want to mine Bitcoin through your mobile phone, it would be best to select a good app and access a non-interrupted power supply. The market is awash with many Bitcoin mining apps that beginner and accomplished miners can launch on their smartphones. However, each app has unique features that you should know before downloading it to your phone.
Bitcoin Miner
Bitcoin Miner is perhaps, the most popular cryptocurrency mobile mining app, compatible with most smartphone devices. It has an intuitive user interface for both beginner and accomplished crypto miners.
The app offers better performance, and users can easily track the usage of their mobile phones' physical resources, essential to calculating the payouts. It is compatible with different Android devices and supports the mining of other cryptocurrencies.
MinerGate Mobile Miner
Crypto miners can also use MinerGate Mobile Miner to mine Bitcoin and other altcoins. The main distinction between it and Bitcoin Miner is that the former also has an in-built digital wallet for safeguarding your earnings.
Join a Crypto Mobile Mining Pool
Although you can still mine Bitcoin through your mobile phone independently, it would be best if you joined a crypto mining pool for Android. Those pools are host groups comprising multiple miners sharing resources. Thus, the miners share the rewards after successful transaction validation, as per their computing capacity contributions. However, the compensation mechanisms and fees vary, often ranging between 0 to 3 percent. BTC.com is one of the best Android mining pools with quick registration and minimum costs.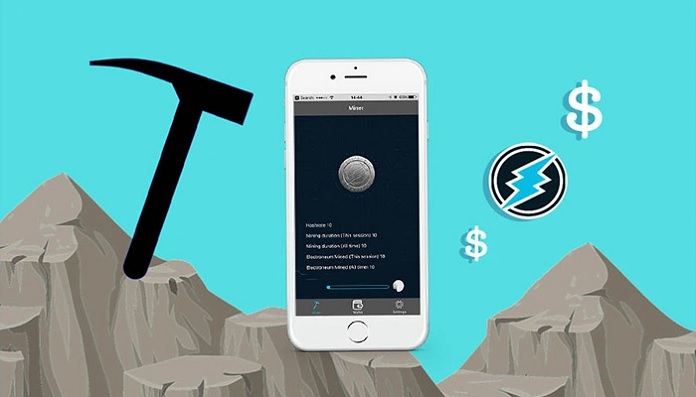 Overall, mining Bitcoin through a mobile phone could potentially harm your device, causing overheating and slow performance. However, mobile phones are the most reliable and cost-effective crypto mining devices, with tremendous potential for significant returns.