Most manufacturers are trying to somehow balance the characteristics of their smartphones and give them the appropriate…  or inappropriate (looking at you, Apple) price tag. Google believes that this is unnecessary – you need to have one amazing feature and the rest… doesn't matter that much. And then they take your money mainly for this very feature. In short, meet Google Pixel 3a XL.
Our video about Google Pixel 3a XL
Design and materials
White plastic. Glossy and matte, but still plastic. In a $500 smartphone. That, I didn't expect. Metal, glass – where is it all? I have two associations at once: a cheap Chinese knock-off or iPhone 5c, which is essentially the same thing.
The first thing you see are the GIANT, by today's standards, bezels around the display. What is acceptable for a $100-150 phone is atrocious for a modern smartphone from Google itself for – I repeat – $500. But no notches, droplets, etc – all as in a typical budget smartphone five years ago.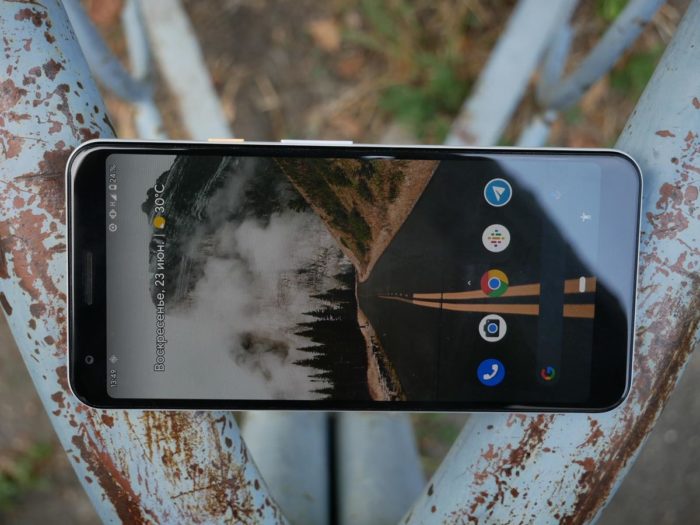 Notice that even the mini jack in this smartphone is located not below, as is customary in 2019, but at the top. At least it's there.
Also in Pixel 3a XL there is a stereo sound. And everything seems to be ok, but when you hold the smartphone in landscape (horizontal, if you will) orientation, then one speaker looks at the user, and the lower one – to the side. What is that about?
The only bright (in every sense of the word) design moment is the orange lock button. Looks very nice.
Yes, this is quality plastic. But it'll be hidden by a case anyway. Bezels do not go anywhere, there's just no way. Probably, Google Pixel 3a XL offers the most disappointing smartphone design I have seen with my own eyes.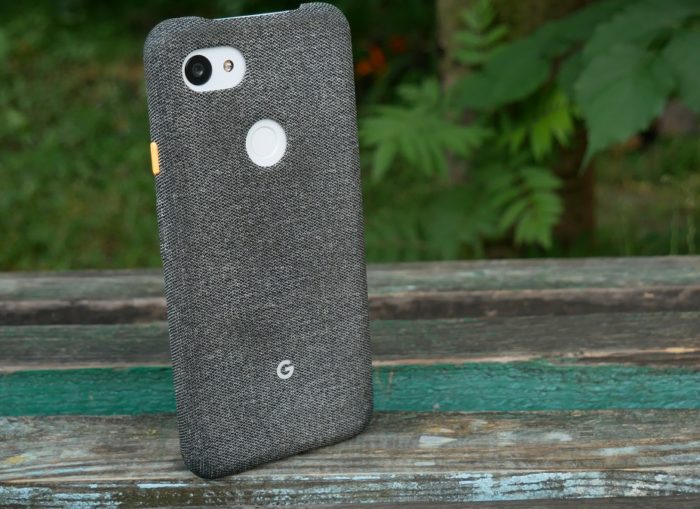 Performance
This version of Pixel is just average. Nevertheless, it copes well with its tasks. Qualcomm Snapdragon 670, eight-core processor (2×2 GHz + 6×1.7 GHz), Adreno 615 and 4 GB of RAM. "Yes, for such money you can buy the %Chinese smartphone%, which will be more powerful!" – the reader exclaims. Yes, you can. But everything else will be worse. Pixel runs PUBG at maximum settings, and even Asphalt 9 works fine.
And there is nothing to say about the work of the system itself – everything is just perfect. Switching between applications in the background is fast enough, and the device can keep enough of them in the memory.
You get 64 GB and that's about it. You also get unlimited cloud storage, but support for microSD is nowhere to be found. But there's a 128 GB version on the horizon.
Google promises to support of 3 years, and I am sure that for these 3 years, at least in terms of power, Pixel 3a XL is a very "future-proof".
If someone is interested in synthetic parrots, there you have it: as many as 158830.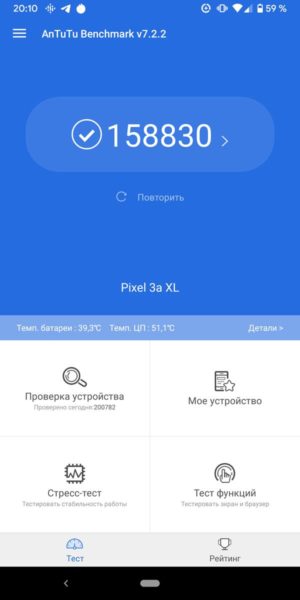 Screen
Nothing supernatural here, but the screen is pretty good. I would be genuinely surprised otherwise.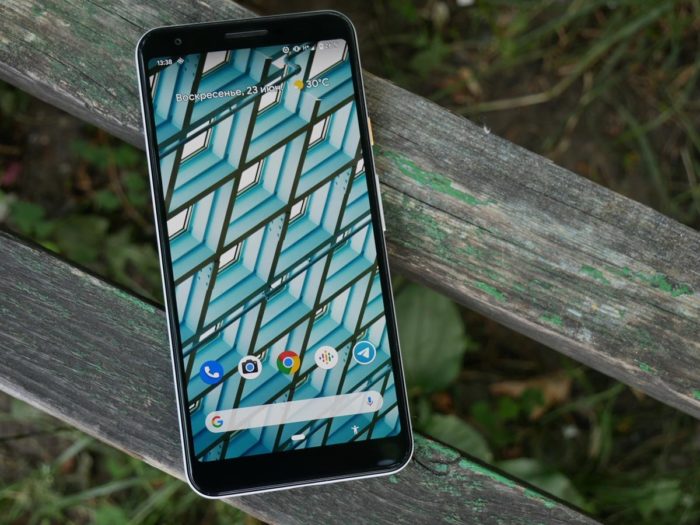 6 inches, resolution of 2160×1080 and a pixel density of 402 dots per inch. The aspect ratio is 18:9. Pretty comfortable OLED – no more, no less. The stock of brightness is quite enough for a fine day, the viewing angles are sufficient.
The color rendition is quite sensible, and you can tweak everything on your own, in addition to adaptive adjustment there are two more modes. I never saw the point of switching from adaptive to something else. In general the screen is quite good, but that's about it.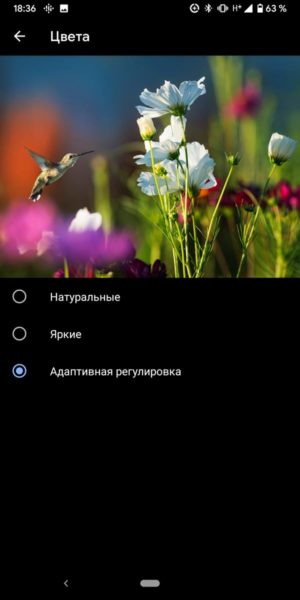 Cameras
Pixel 3a XL is all about the cameras, they are what make it and what explains the price. Cameras transform this unremarkable device into something many people will desire.
There's no abundance of cameras, just one. And judging by the results I tend to believe that one camera really is enough. The main camera is 12.2 MP, f/1.8, 28 mm, PDAF, OIS. Gorgeous!
SEE PHOTOS AND VIDEO EXAMPLES IN FULL RESOLUTION
Detailing is stunning. The color rendition is as natural as possible, without hysterical "twisting," which is the fault of the cameras in 9 out of 10 manufacturers. This camera is capable of everything – during the day, at night, in poor light, and in bright sunlight.
The night mode deserves special mention. In some cases, it sees something that is not visible even with our own eyes.
Portrait mode. This is a clear victory. A very beautiful blur, the object is cut neatly, and the photos turn out so good, your hands just itch to post them somewhere. Of course, on the test with vapor, it's separated poorly, but on the other hand, show me a smartphone that will do it better. Seriously, write about it in the comments.
There's only one Achilles heel – zoom. When zooming, the detail is significantly reduced. Although in Instagram or Facebook the difference will not be visible. But for more "adult" purposes, better use something else.
SEE PHOTOS AND VIDEO EXAMPLES IN FULL RESOLUTION
It takes video in 4K at 30 fps or in Full HD at 60. There is a slow-mo with Full HD resolution at 120 fps. And it looks, I confess, very well. Even timelapse. Yes, not very popular feature in smartphones, but it's worth having it available. Sunrises and sunsets, a burning bonfire, or nature outside the window of a bus/plane — you can capture all this with no problems.
Selfie camera: 8 MP, f/2.0, 24 mm. It's ordinary, but at the same time quite good. High-quality photos, good blur. For the sake of justice I will note: objects must be equidistant; otherwise there'll be problems. Here is an example – two people equidistant from a smartphone and a camera in the background.
The camera makes Full HD videos at 30 fps. The sound when shooting video is pretty good.
Are these cameras ideal? No, because nothing perfect exists. Are they close to ideal? Very.
Security
In terms of security, the smartphone has disappointed me a bit. Samsung, for example, even in the budget Galaxy M10 offers face unlocking. Here we have one unfortunate fingerprint sensor in the usual place on the back. However, in fairness, it is worth noting that the sensor is really good and works correctly in 10 cases out of 10. The owner of the smartphone said to me that the phone has "the best fingerprint sensor on the market", but I would not be so sure.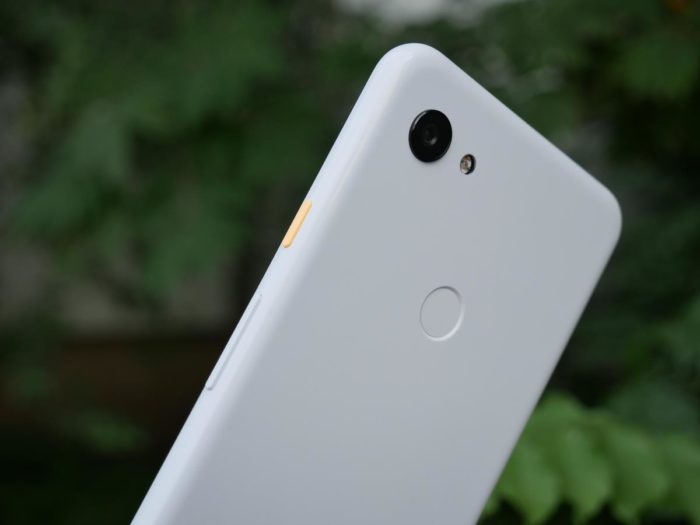 Battery life
3700 mAh built-in battery lasts for a whole day of use in mixed mode. At least in my mixed mode. And this is an hour of play, an hour of reading, half an hour of video, half an hour of news and social networks, 2-3 hours of music and all sorts of instant messengers and other calls.
Firmware and software
Pure Android is always good. The software is usual, no extra adornments, whistles and games. My Pixel 3a XL has the 3rd Android 10 beta version. In principle, Root-Nation already talked about it a little more than a month ago, and retelling everything in a new way is meaningless. The firmware works stably, quickly and smoothly – I have nothing to complain about, even if I really wanted to.
Verdict
What is Google Pixel 3a XL? First of all, it's a camera phone, and a good one at that. It's also a good way to test the freshest version of Android. That's about it. The design is awful, the hardware is mediocre at best. The display is okay. The battery life is usual.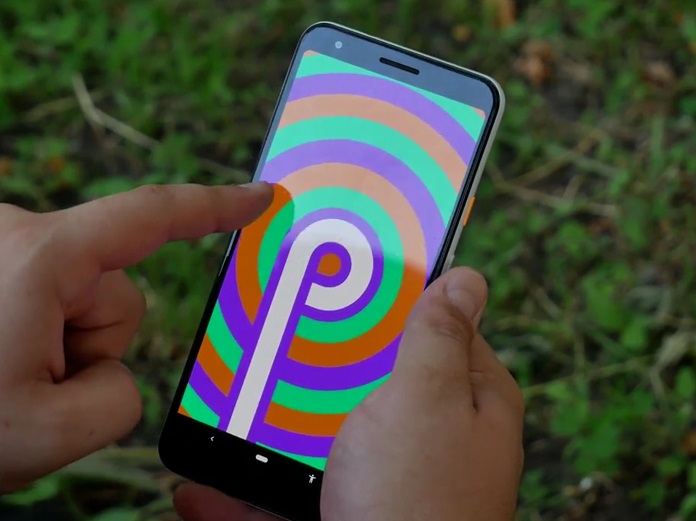 So who should buy the phone? First of all those who find beauty in everyday life. Those who just have to share it with everyone. People who live and breath photography. That's certainly not me. But maybe you?
Subscribe to our accounts: