This winter at CES 2017 exhibition LG unveiled their newest line of smartphones called Stylus 3. The main feature is… well, guess. The name doesn't make it obvious at all. Yes, you're right – the main feature is a stylus, which comes with every smartphone.
You might think "who's going to be impressed with a stylus in 2017"? Times when this was a novelty are long gone. Still, I'm sure, someone will find the feature very important. There are people who enjoy making notes, drawings and sketches, but taking a notebook everywhere can be cumbersome. Those people might want to buy a gadget with a stylus. A convenient device for taking notes everywhere. So, lets meet our stylish hero. Let's take a look at LG Stylus 3.
Design
I called it stylish by no accident – it really looks quite good. It's doesn't seem angular, which is remarkable for a phablet.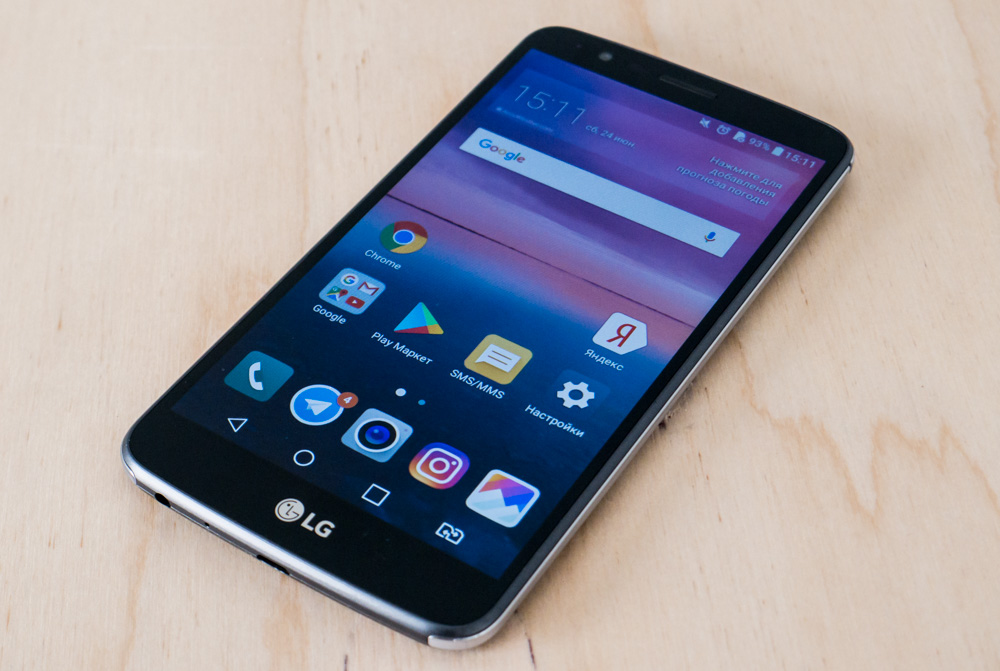 Thanks to smooth contours and thin body, LG Stylus 3 is comfortable to hold. The sides have shiny inserts, which make it look presentable and classy.
The back plate looks metallic, but that's an illusion – unfortunately (fortunately?), it's only plastic with metallization. It looks great and feels good to the touch. LG Stylus 3 looks fresh, stylish, modest and elegant.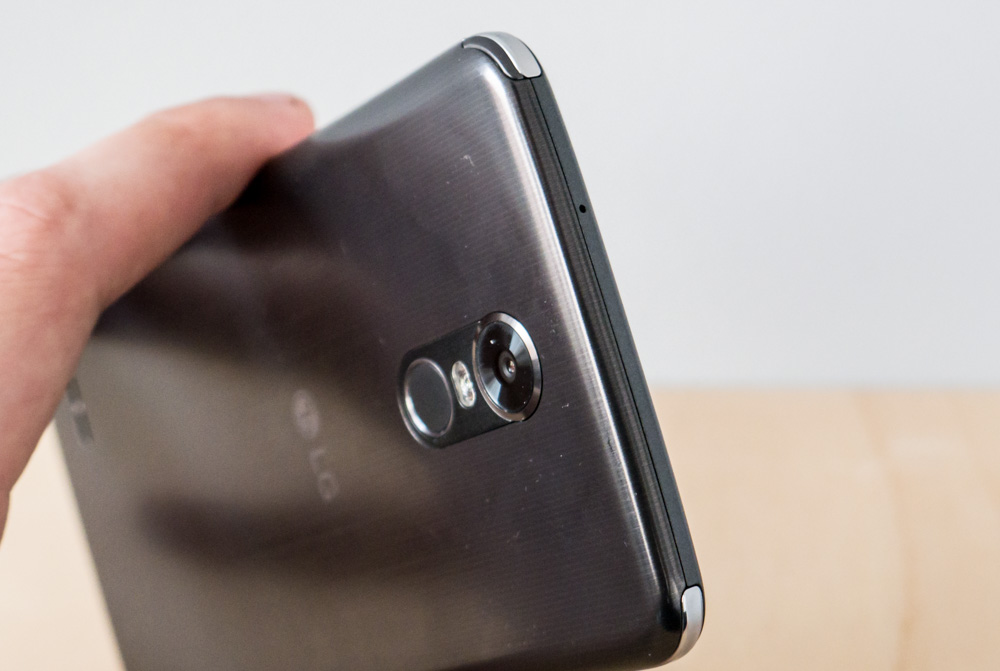 The manufacturer decided to ignore 2017 trends and left LG's logo on the front. The silvery logo can be found under the screen.
Don't worry, no one will think that you have another one of those Chinese knockoffs. But I still think that they should have removed the logo from the back plate – it's just too tacky.
Ergonomics
On the lower sides there's a microUSB port and 3,5 audio jack.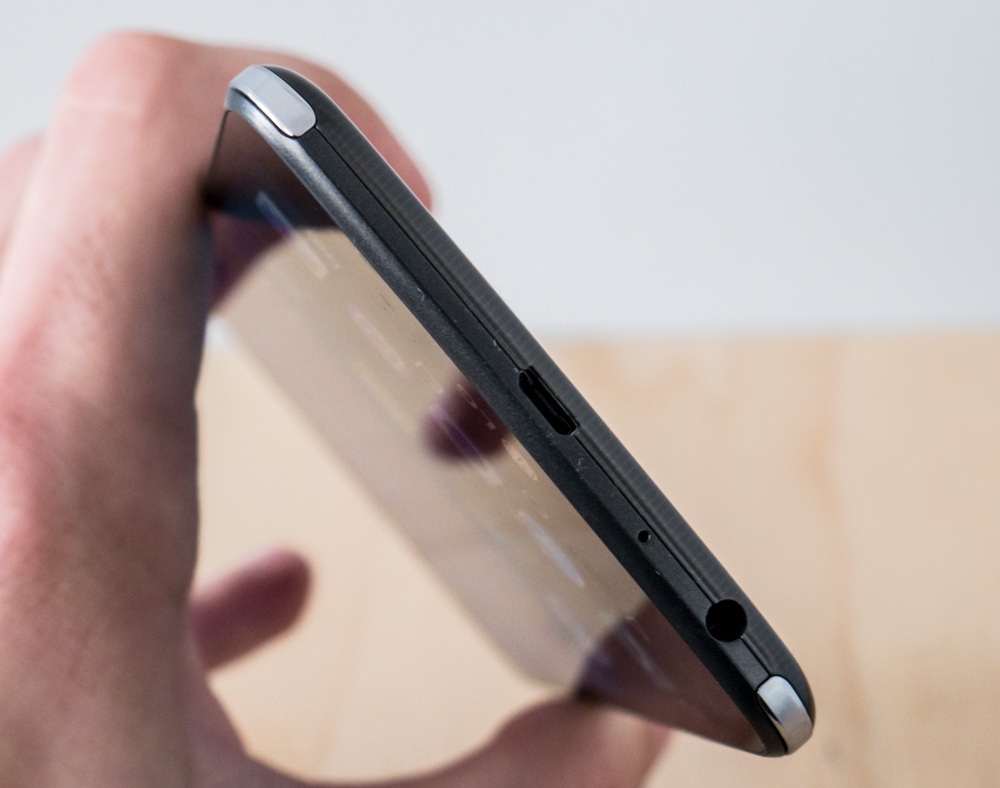 The volume button is on the left; the buttons aren't coarse and don't really stand out, but you'll find them with no problems. The power button, on the other hand, is hidden: just like in LG G6 (you can read the review on our site), it's placed in the fingerprint scanner, which is located on the back panel under the camera.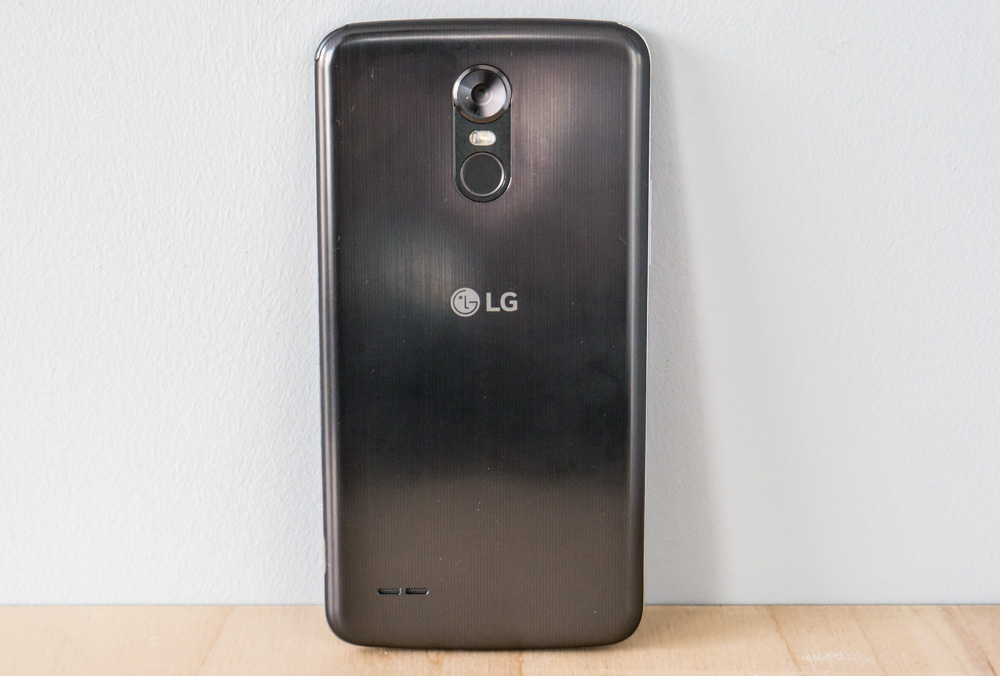 There's a popular fear that with design like that, people will often miss and touch the camera. As a result, dirty lens. I don't know about you, but I always clean lens before taking a photo. So, no problem. I also heard that the sensor is located too high, and can only be reached my people with long fingers. Once again, no problem here – either I have long fingers, or people hold smartphones differently. All elements are easy to reach.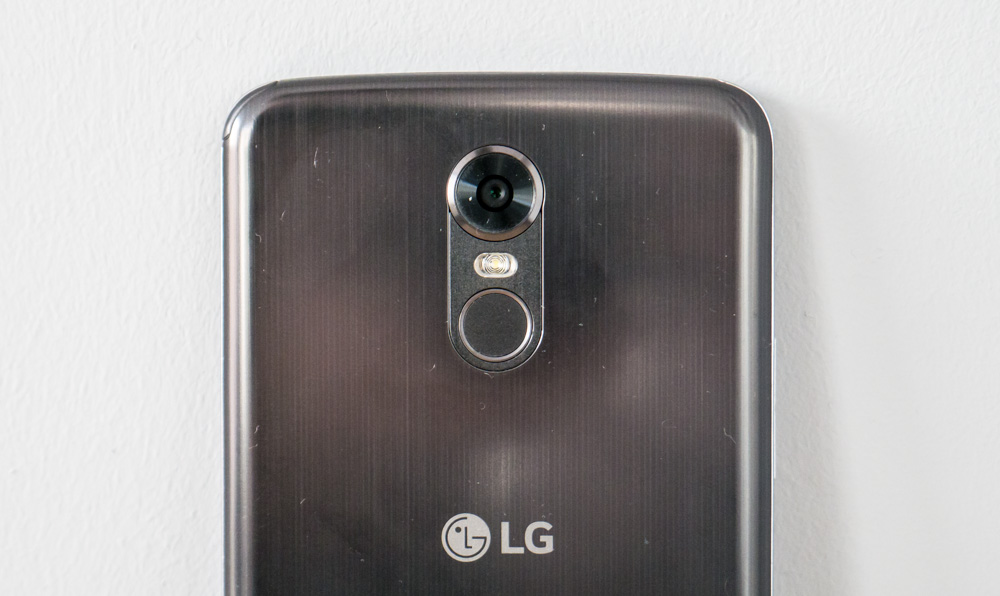 Sure, ergonomics like that force you to hold the phone while using the sensor (you can't use the phone when it's on a table, for example), but it's still a good decision for me. It was easy to get used to the uncommon positions of buttons.
All other buttons are soft, so you can move them wherever you want. But why does the phone have such big bezels, if all buttons are on screen, I just don't know. Bezels around the screen of LG Stylus 3 are quote large. I'd rather them be a lot smaller.
Overall, the phone is convenient in use even if it is a phablet. It's not easy using it with one hand, but it's possible. LG Stylus 3 is light and thin – another plus for company's designers and engineers.
Only one thing I really didn't like: when I got my model, I couldn't figure for the life of me where's the slot for SIM. It turned out that you have to take off the back panel and the battery and then insert it.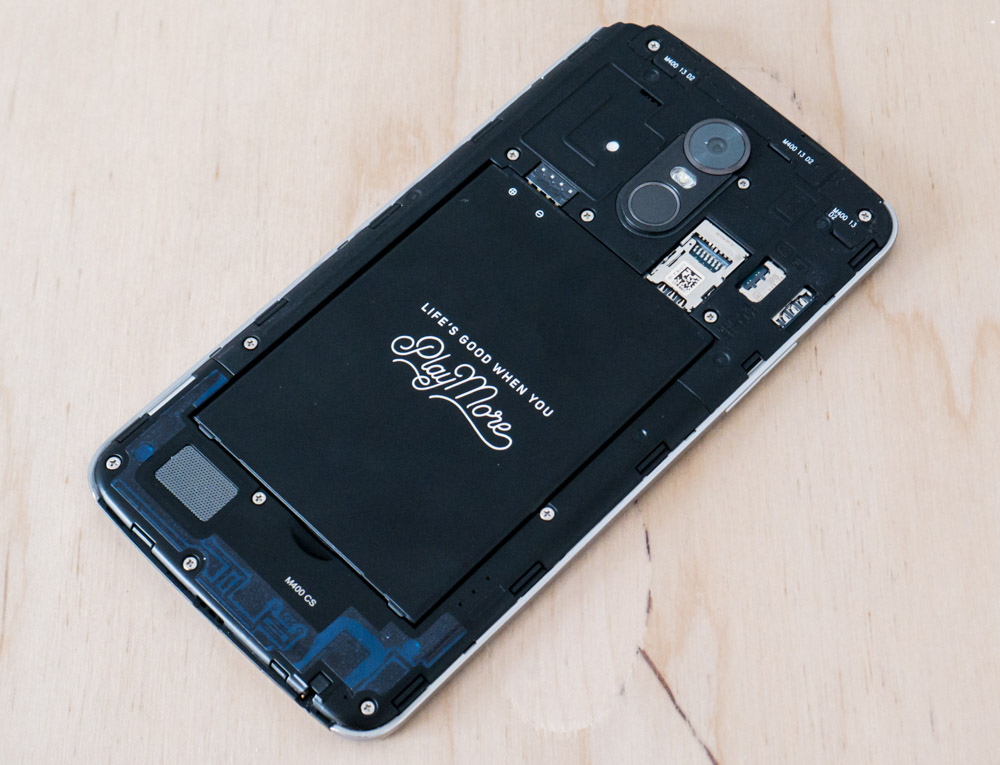 It's not convenient. At all. And because is panel is detachable, it's a little loose. There are a lot of mechanisms that are supposed to hold it tight, but they obviously don't do their job.
Stylus
So what's the deal with the stylus? Here it is, hidden inside the smartphone. Don't worry about losing or forgetting it. You can take it out at any time from the right upper corner.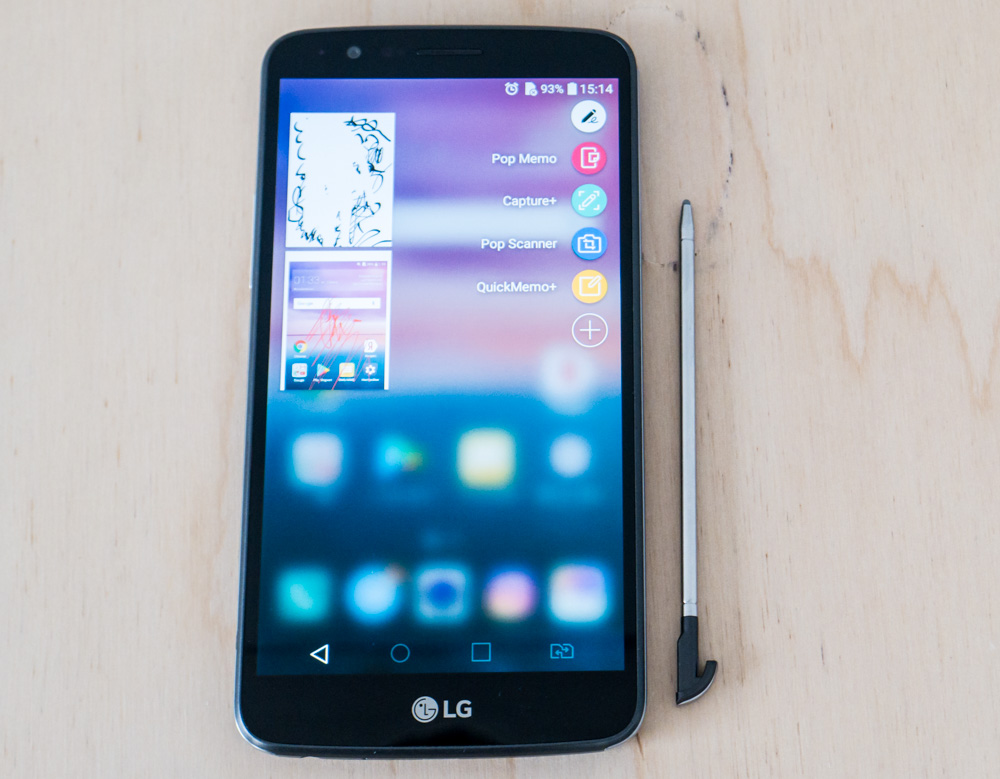 After you're done, you can insert it in the phone. You won't lose it easily – the phone reminds you when the stylus has long been out of its socket. The function's called Pen Keeper.
Writing on LG Stylus 3 is nice, and the phone detects the angle of writing to realistically transfer your specific handwriting.
Screen
LG Stylus 3 has a 1280×720 IPS screen. The screen is, let's be frank, mediocre. Forget about the standards set by flagship devices.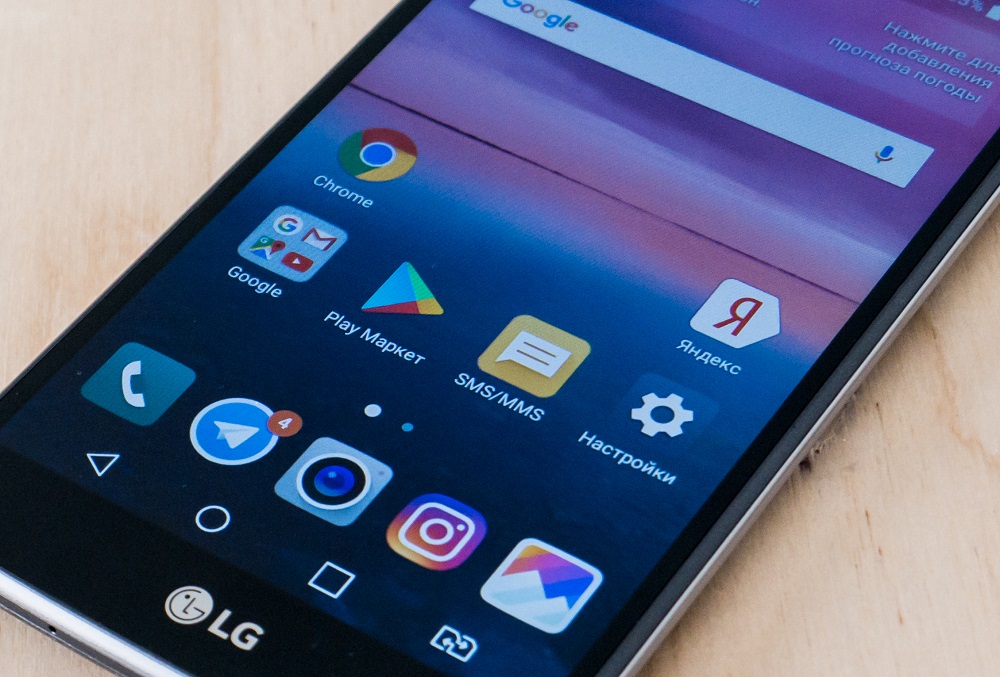 The view angles are fine; the brightness levels were enough for me. You can comfortably use the phone during hot summer days. For 2017 the screen is weak, but it's not bad when compared to other mid-budget devices.
Hardware and the shell
LG Stylus 3 has an 8-core MediaTek 1,5 GHz processor with 2 GB of RAM. The newest Android 7.0 Nougat (with brand LG UI) works smoothly.
Storage is limited to 16 GB, but can be expanded with SD cards. LG Stylus 3 supports SD cards with up to 2 TB of memory – more than enough for anyone.
Specially for the stylus the shell was updated to Pen Pop 2.0. Every time you take the stylus from its socket the phone lists all available apps for use with it: Pop memo, Capture+, Pop Scanner, Quick Memo and preview of the most recent notes. It is very convenient. All apps work smoothly without any slowdowns.
Cameras
The main 13-megapixel camera with F2.2 aperture is bad for taking photos indoors. Especially bad is the level of detalization, and I really tried to make the most of it.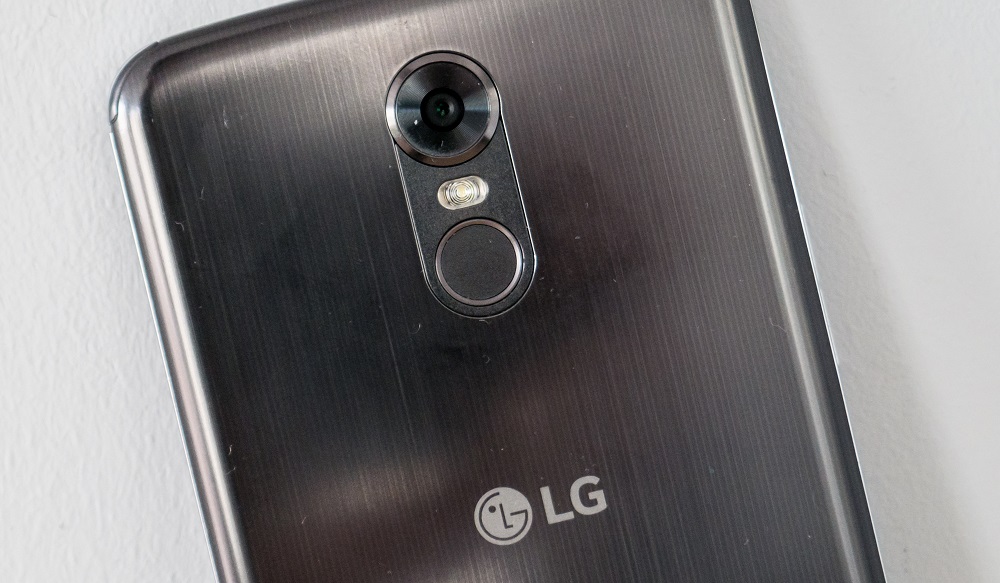 Outdoors, it's much better. At first, I wanted to call the camera weak, but after a few shots in natural light I changed my mind.
The frontal camera has an 8-megapixel module. Thanks to "Autoselfie" feature it's even easier to snap selfies. The camera recognizes your face instantly and makes a shot in a matter of seconds. There's a mode for improving the photos. So don't worry – the phone will satisfy your selfie needs.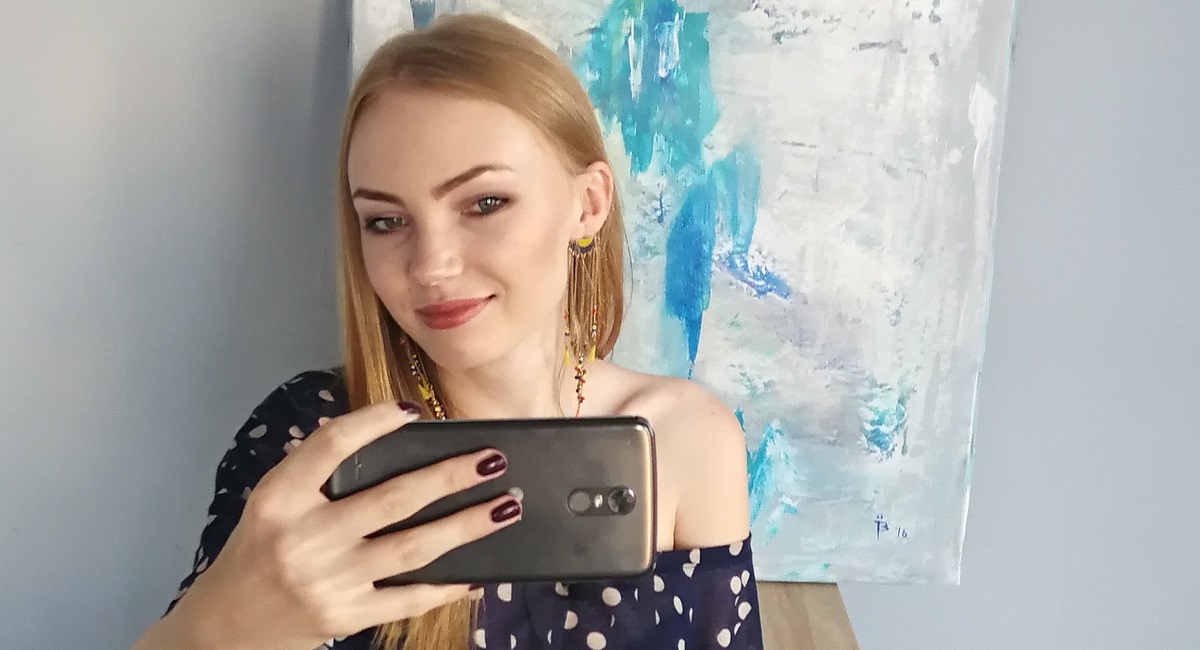 The camera app has all the usual stuff: settings, HDR mode, panorama mode, set of filters. The latter was not to my liking – too old-fashioned.
For ordinary tasks the camera will suffice; I'm talking about landscapes (but not flat lay), copies of documents or memorable photos with friends. Samples can be found here.
Battery life
LG Stylus 3 has a 3200 mAh battery. Not big for a phablet, but the device showed decent results thanks to small resolution of the screen and energy efficient hardware. Let me remind you that I am an active user, who rarely puts the phone way for more than two minutes.
With Wi-Fi or 3G turned on and constantly updating social networks the phone can work for up to 24 hours. With less active use it'll survive for 1,5 or two days, I used the most comfortable levels of brightness, not the maximum. Lay the phone on a table and forget about it and who knows for how long it will work. I just couldn't make it die that way.
Verdict
To surmise:
LG Stylus 3 is a mid-budget phablet with a stylus integrated into the device
This is not a camera phone, so it's not its fault that the camera is mediocre at best
Stylus 3 is a nice device for fans of handwritten notes and sketches, all of which are easy to make on a big screen
The phone has a stylish design and a very thin and light body, a good fingerprint scanner and a decent battery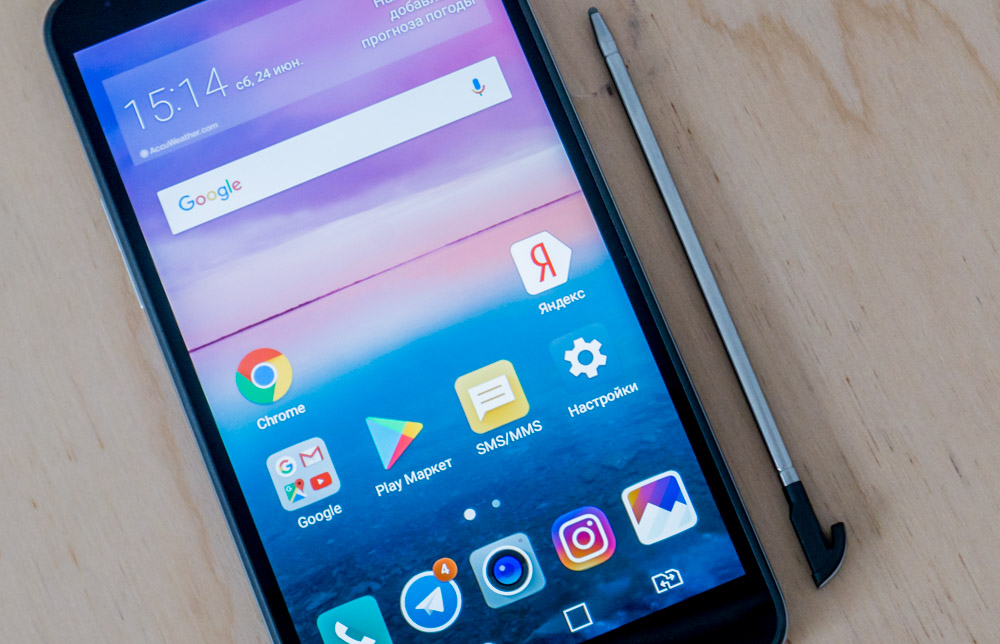 That's no flagship Note, but for a midrange phablet from an A-brand LG Stylus 3 is pretty good. It won't become a hit, but it'll find its fans.