Sony almost always releases ambiguous and expensive products, but the main feature of the brand is not it's price, and not the logo. No, it's philosophy, and a philosophy that has not changed much since the founding of the company. Walkman, Trinitron and later Bravia, Vaio, PlayStation, Xperia – if none of these words cause subtle trepidation and heat waves somewhere deep inside, then maybe Sony is just not for you? Or maybe you just haven't yet found "the one" Sony device for you. In this case, welcome – we have here a review of Sony Xperia 1.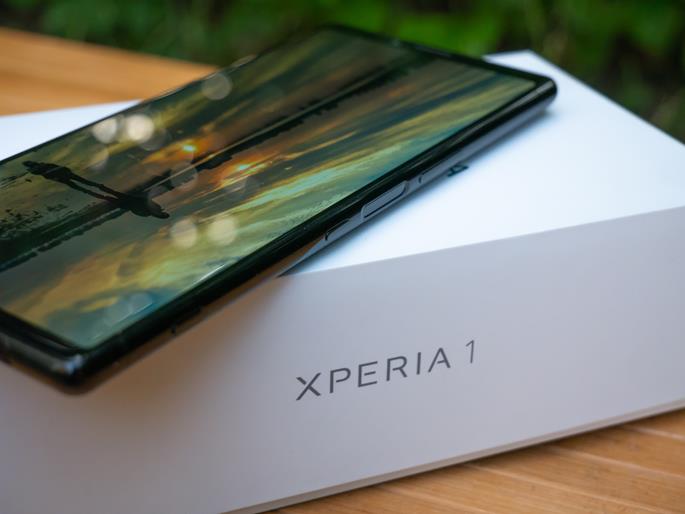 Our video about Sony Xperia 1
If you do not want to read the text – watch the video!
Design and ergonomics
No matter how much Sony has experimented with the design, I cannot remember a single mediocre-looking device. Always – flawless, always – effective and efficient. Always stylish. This was especially evident in the flagship smartphones, and Xperia 1 was no exception.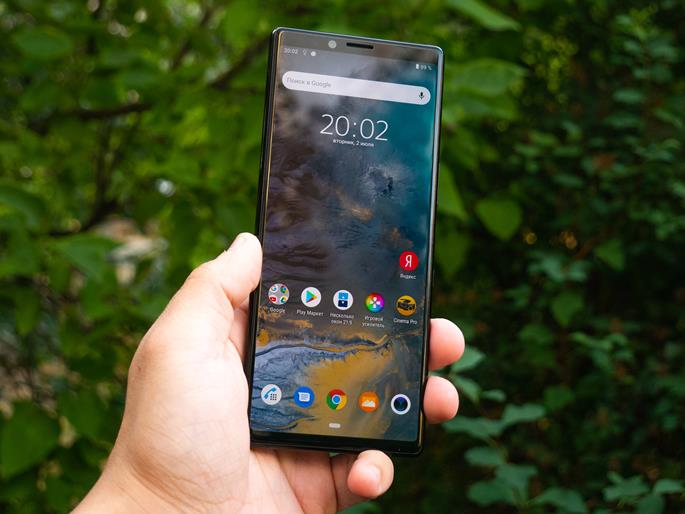 Metal and glass combo has always been my favorite, especially in an elegant form. Especially if glass is Gorilla Glass 6. Subjectively, I think this phone has a perfect design. Just look at this "collecting-prints-and-dust-but-refined" gloss.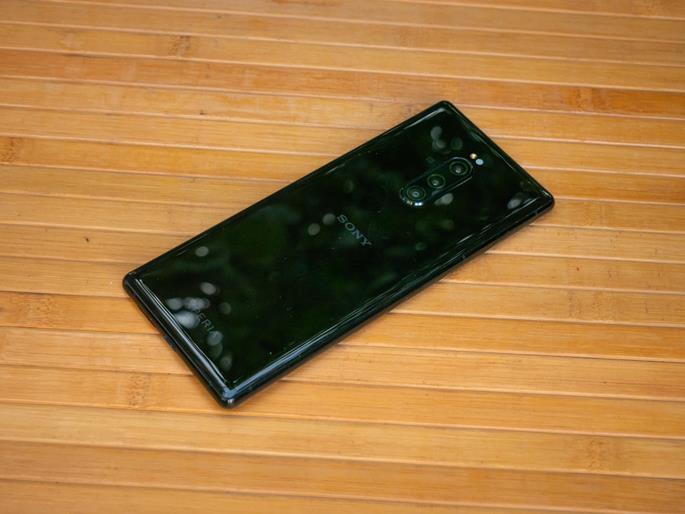 The bezels around the display are not the thinnest, but this was done intentionally. You can "fault" Side Sense, which will be discussed later. The bezels below and above are rather small.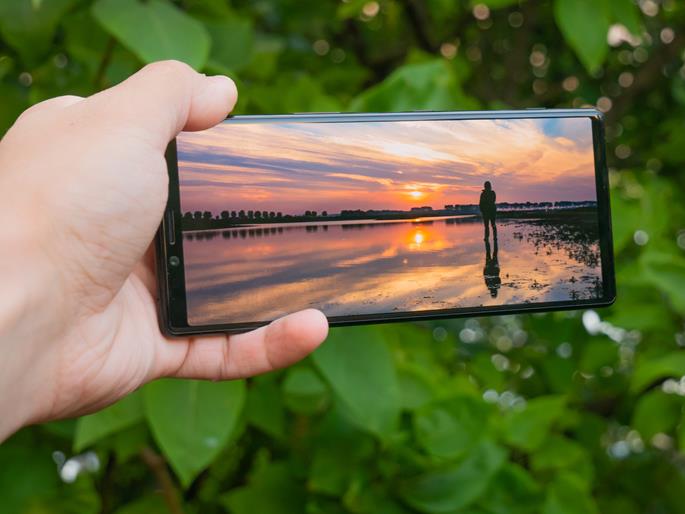 Above the screen is a speaker and selfie camera. No notches, droplets and other vulgar deviations – in front of you is a classic smartphone. Well, not classic, but rather unique, since it boasts unprecedented 21:9 aspect ratio.
Traditionally for Xperia, all the buttons are located on the right side of the device: a separate camera button, a fingerprint sensor, a power and lock button, and a volume key.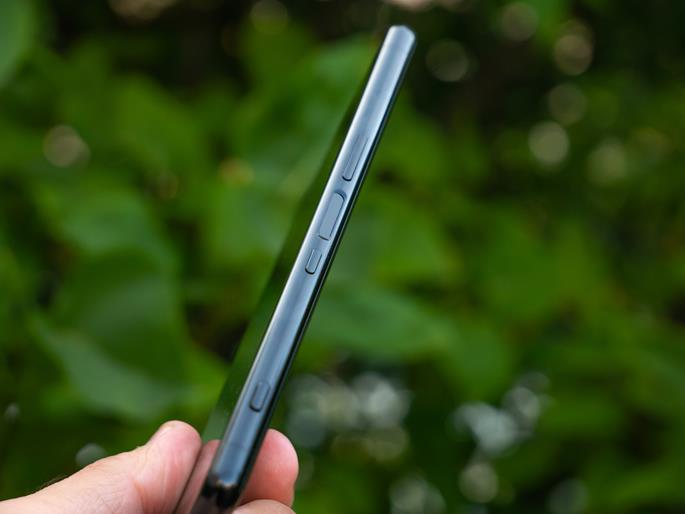 Below is a speaker, a USB-C port and a microphone, on top is a microphone and a combo slot for two SIM cards or one SIM card and a microSD. Personally, I don't really like it when people are pushing me to make a choice, but what can you do? But the slot itself is good – Sony does not think that you always have a needle at your disposal. Therefore, the tray сan be removed without any additional tools. At the same time the smartphone is protected by the IP68 standard, and all that protects this slot is a rubber seal.
Behind id a slightly protruding chamber unit for 3 cameras, above it is a double flash, on the left an NFC, and below are modest logos.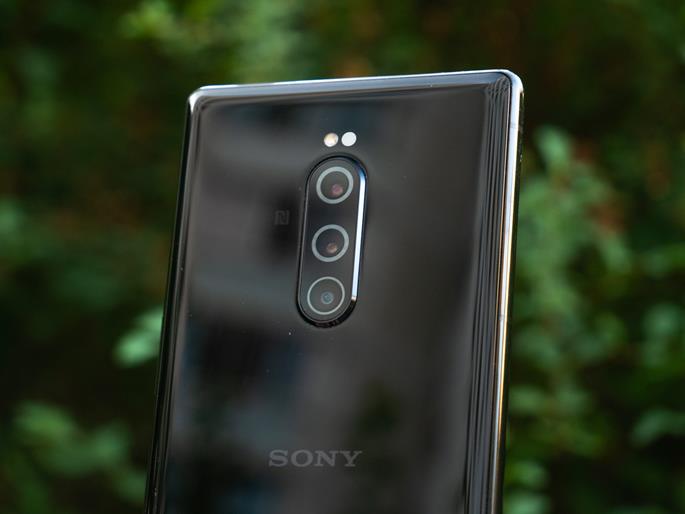 Screen
The combination of OLED matrix with 6.5″ diagonal and a resolution of 3840×1644 gives amazing results. This is a display that is literally created for video. For games. For VR. For any tasks. The pixel density is 643 dots per inch, and the detailing is awesome.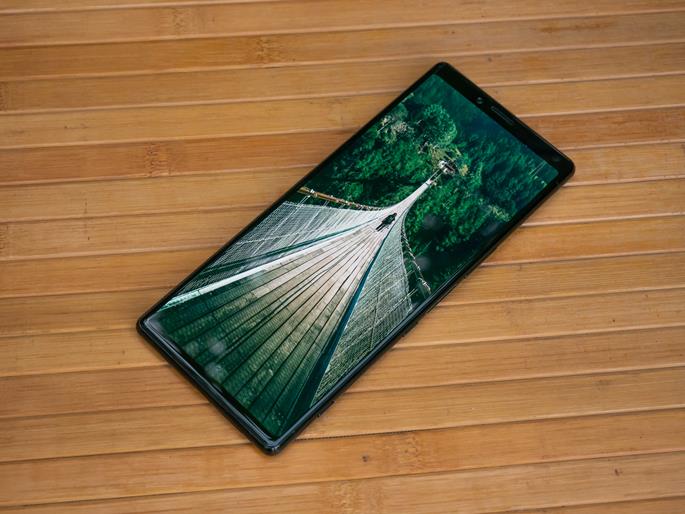 Sony really cared about color rendition this ine and added a whole separate "creator mode". It supports the standard bt.2020 color, which we usually see in expensive and professional monitors for video editing. Not smartphones. You will not find it even in TVs. Unprecedented.
You'll need 21:9 for games, split screen and, of course, videos. In games especially. Not in all, of course, but in PUBG there is more space for buttons, and the view is bigger, which is important. Split screen with this aspect ratio finally looks good. Everything is clear with the video – here you get the "movie theatre effect".
The screen is comfortable; it's definitely not a gimmick that doesn't matter.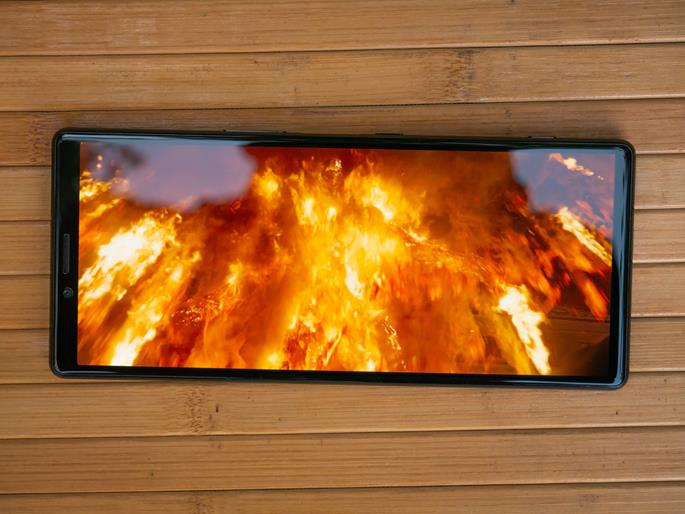 Hardware
Qualcomm Snapdragon 855 with eight cores, Adreno 640 and 6GB of RAM. It is a worthy configuration – the flagship level. Are there more powerful smartphones? Of course. However, this one will cope with all the tasks. Games at maximum settings, a bunch of applications in the background – and it all works flawlessly.
The amount of storage is 128 GB, there is also a version with 64, plus support for microSD with a capacity of up to 1 TB.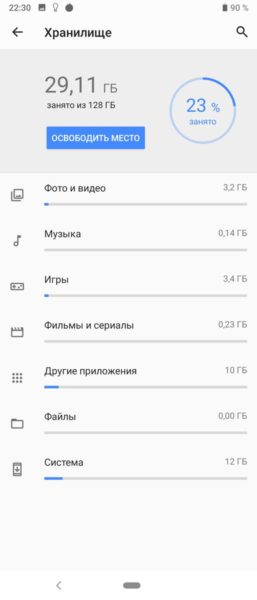 Cameras
Xperia 1 is proud of its cameras, and rightfully so. And not even just the cameras, but the video that you get from them. There is even a specially crafted application for video shooting – separate from the camera application.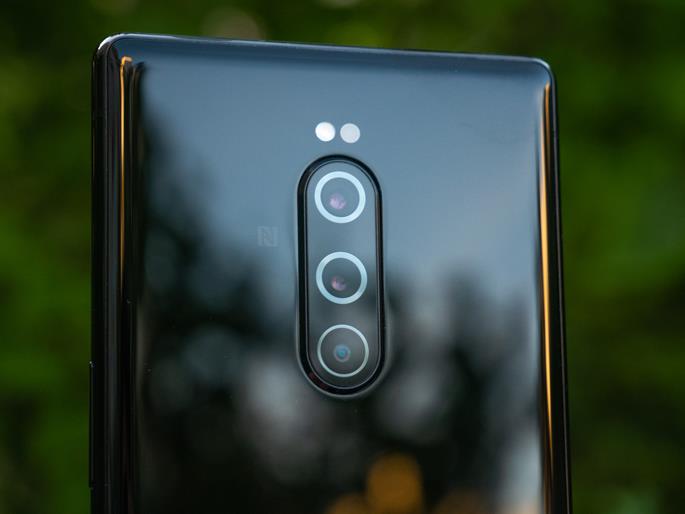 There are 3 cameras – 12 megapixel wide-angle, f/1.6, 26mm with 5-axis optical stabilization. 12 megapixel telephoto, f/2.4, 52mm with at least 5-axis optical stabilization and 2x optical zoom, and a 12 megapixel ultra-width, f/2.4, 16mm.
SEE PHOTOS AND VIDEO EXAMPLES IN AN ORIGINAL RESOLUTION
Can you find a smartphone that makes better photos? Yes, and a lot. Nevertheless, the pictures come out great. The color rendition is natural, the details are more than enough.
What I didn't expect to see at all in the flagship smartphone is all kinds of "skin improvements", "eye augmentation" and other features that make an anime monster out of a person. Blurring the background works worse than we would like – the outlines of the object get cut imprecisely, which looks so-so. I'm talking about the selfie camera: 8 megapixel, f/2.0, 24 mm.
Miracles begin exactly at the moment when you decide to play with the video. There is a slow-mo at 960 frames per second, and it looks just amazing.
There is a separate Cinema Pro application. What is the point? It was created for video fanatics. There are presets with 23.98 or 29.97 frames per second typical for a "cinematic" picture. But the main thing is LUT. Color profiles duplicated from adult cameras: one of them, for example, was used for the whole trilogy of Star Wars prequels. What do they give? Firstly, the cinematic feeling, and secondly – the possibility of more advanced post-processing, in particular – color correction.
Video can rightfully be considered the main feature of Xperia 1. Or is it 21:9? I have not decided. We assume that these are the 2 main features.
Battery life
The 3330 mAh battery is enough for a day of intensive use, which by modern flagship standards is quite a decent result.
Firmware and software
Smartphone is running Android 9, with future updates. There are no complaints about the work of the system, everything flies – quickly, steadily and confidently. For convenience we have Side Sense – the bezels on the left and right. They hide sensors that can be tapped for more comfortable navigation or to call the quick launch application panel. I have to admit honestly, somehow I didn't understand this thing, despite the training I had done several times. Yes, there are Side Sense tutorials, but they did not help me.
Nevertheless, the idea is good.
Conclusion
Sony Xperia 1 is a weird smartphone. But in a good way. 21:9 is a very addictive thing, and after using Xperia 1 for a couple of days, it was hard to go back to my own smartphone with the "wrong" display.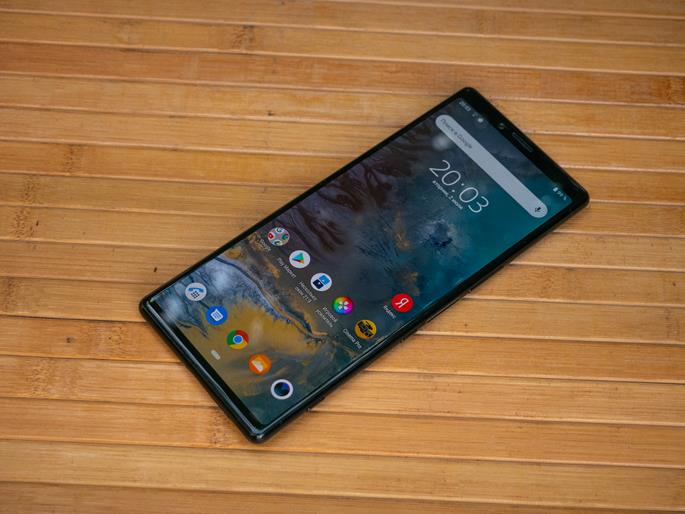 I had a similar "transition period" when I replaced CRT with LCD-TV. First – the wow-effect, and then I just couldn't look at the older displays. This is a stunningly beautiful smartphone. In the era of the samey designs Xperia 1 looks gorgeous.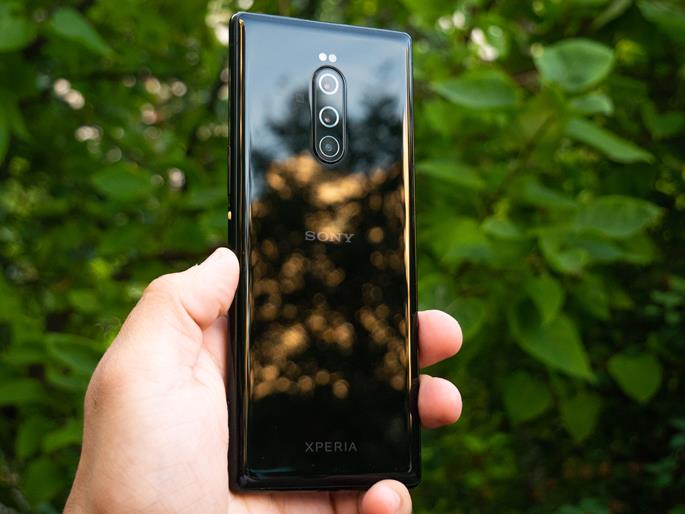 What I didn't like? The phone gets warm. Even after a short time spent gaming. At least it does not cause discomfort. I can honestly say that all Sony devices get warm. Nevertheless, this is a unique smartphone, stylish and premium. It is clearly aimed at those who care deeply about the display and video. And also at those who have a sense of taste. Love it or hate it, but you can't remain indifferent.
Subscribe to our accounts: