Recently, we received a new product from Huawei for testing – the Watch GT 3 SE smartwatch. This is a successor to the Watch GT 3 models (or rather an alternative and more affordable version), which we have already reviewed: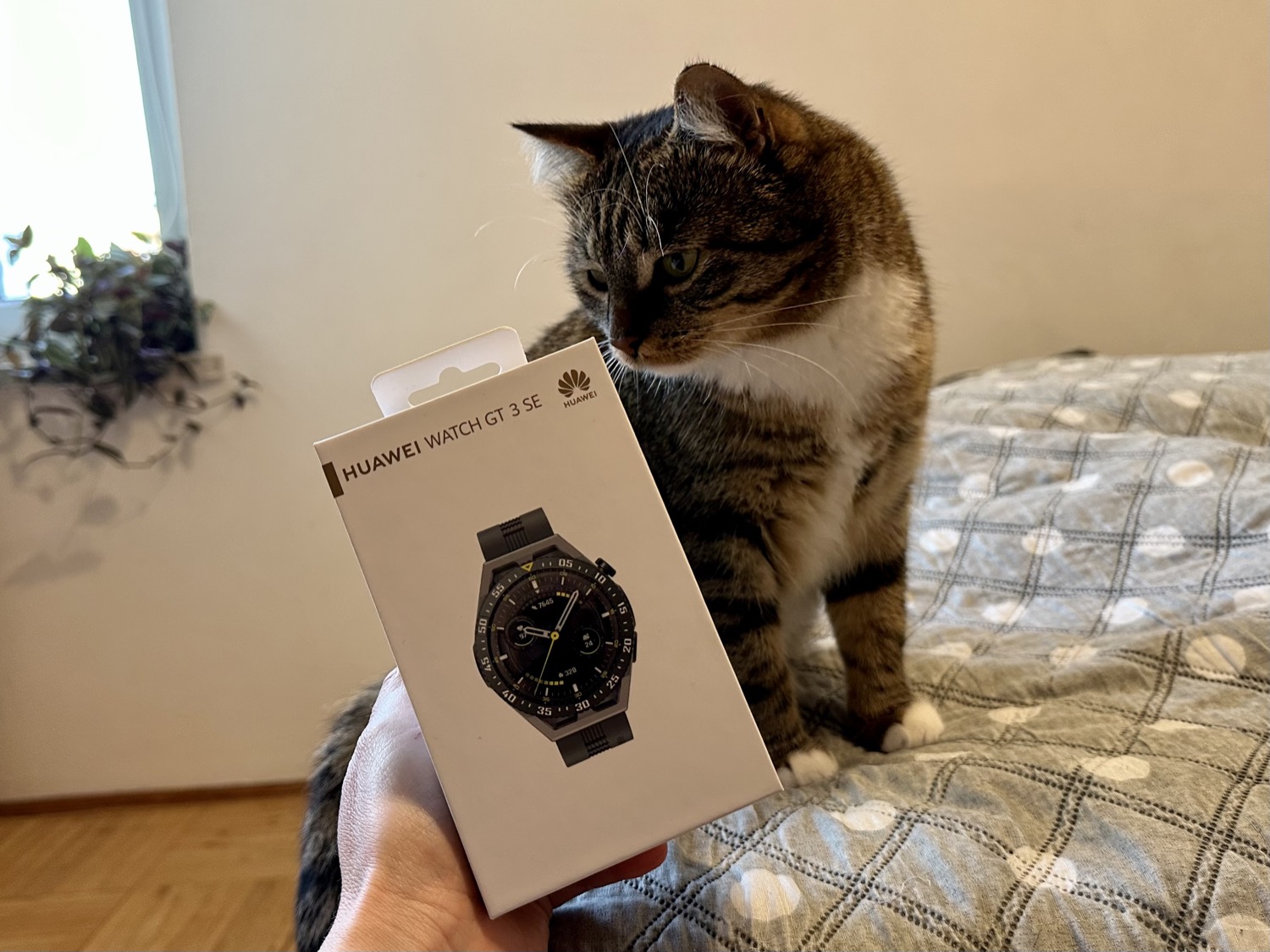 Huawei doesn't specify what SE means, but I suspect it's something like Second Edition. The new model has an updated design, but other than that, everything else has remained virtually unchanged (with a slight simplification).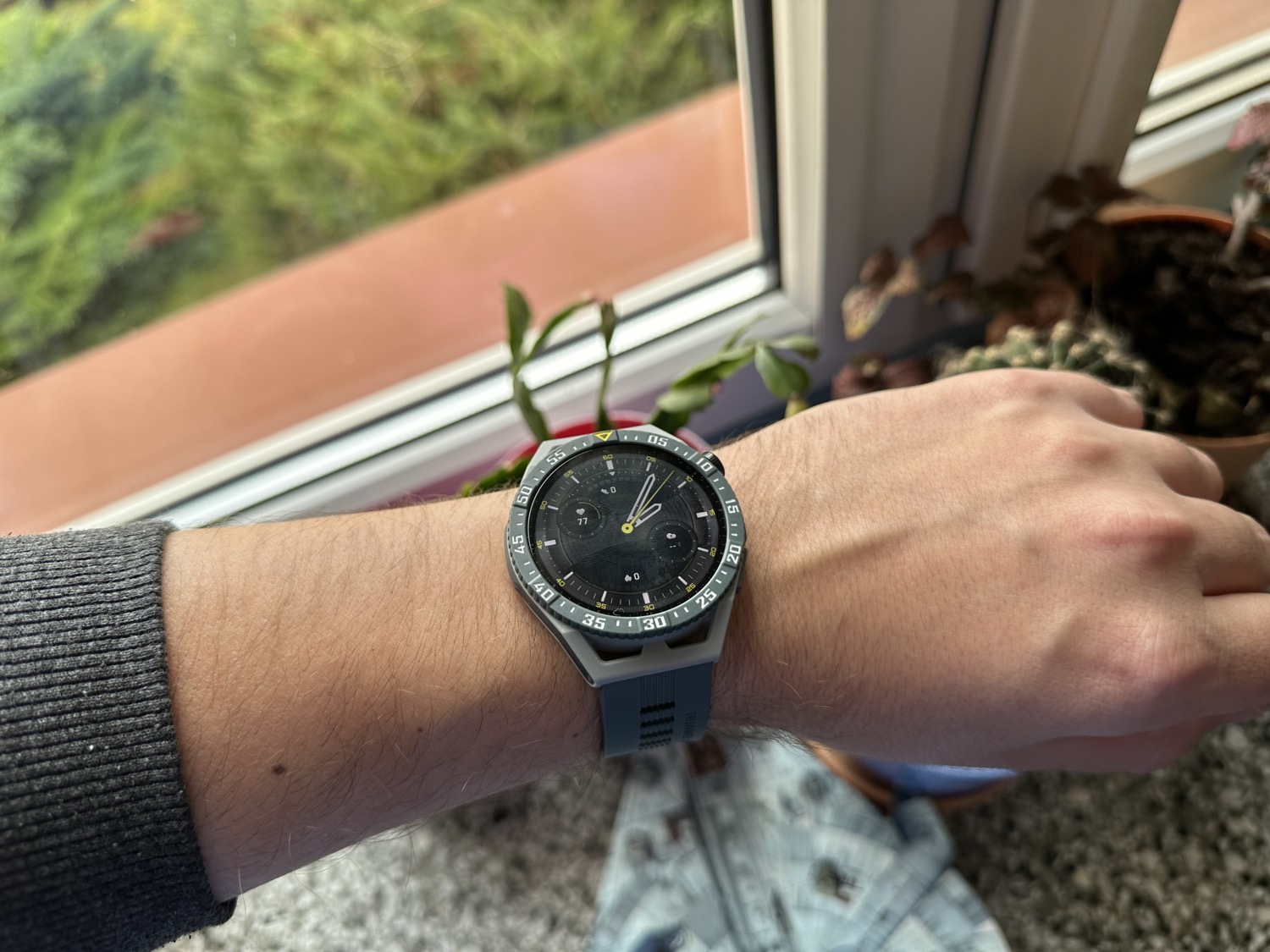 The device has HarmonyOS, an excellent display, and many functions. As for the price, it is about $170 in Poland, which is relatively inexpensive.
Specifications of Huawei Watch GT 3 SE:
Dimensions: 46.4×46.4×11.0 mm
Screen: AMOLED 1.43 inches, 466×466 pixels (326 PPI)
Weight (without strap): ∼ 35,6 г
Material: Polymer fiber
Strap: Silicone
Maximum working time: 14 days under standard use
Charging: Wireless
Navigation: GPS / GLONASS / BeiDou / Galileo / QZSS
Speaker: +
Sensors: Accelerometer, gyroscope, magnetometer, optical heart rate sensor, barometer
More than 100 sports modes: Yes
GPS positioning: Five-system
Training based on scientific research: Yes
Professional AI assistant: Yes
Heart rate monitoring: Yes
Sleep tracking: Yes
Stress monitoring: Yes
SpO2 (blood oxygen level) monitoring: Yes
Menstrual cycle tracking: Yes
Battery life: up to 14 days
Receiving calls via Bluetooth: Yes
Watch face store: Yes
Read also: Huawei MateBook D 16 Review
Package contents
The package includes the following: a watch, a quick start guide, and a wireless charger. There is no power adapter included, but you can use any other one.
Design
To be honest, my first impression was not the best. I did not expect to see a plastic watch in the box! And with a huge, massive ring around the display.
Obviously, polymer fiber was used here to reduce the cost of the model. The same Huawei Watch GT 3 costs $40-$80 more depending on the version. I can't say that the plastic is bad. It looks solid, and it will be quite difficult to scratch.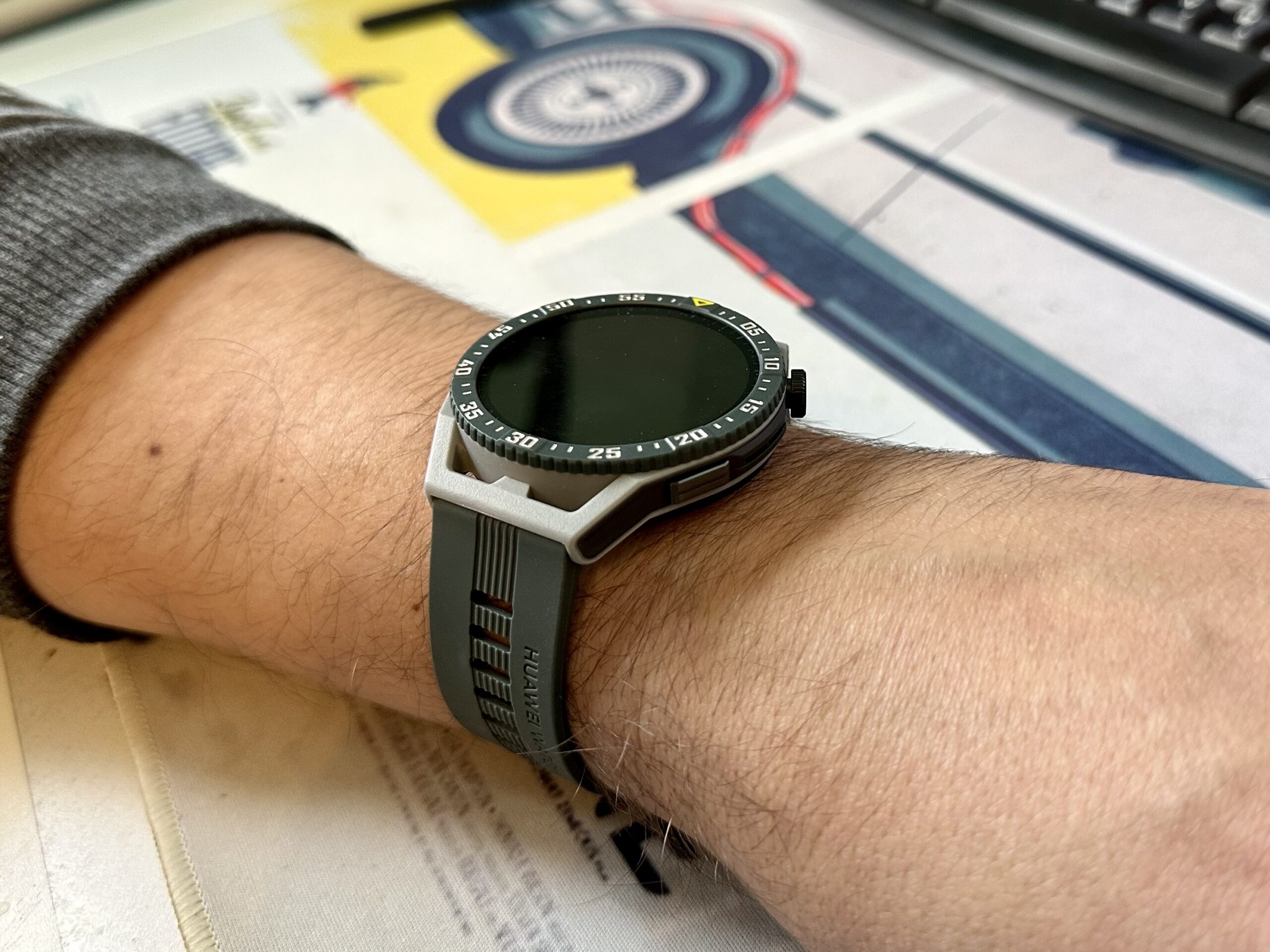 I tested the gray version of the watch (in stores it was called green, because the screen bar and bezel have a greenish tint). In my opinion, the second version – black – looks better. Gray plastic gives the impression of being cheap. But this is just my opinion, you may have a different one.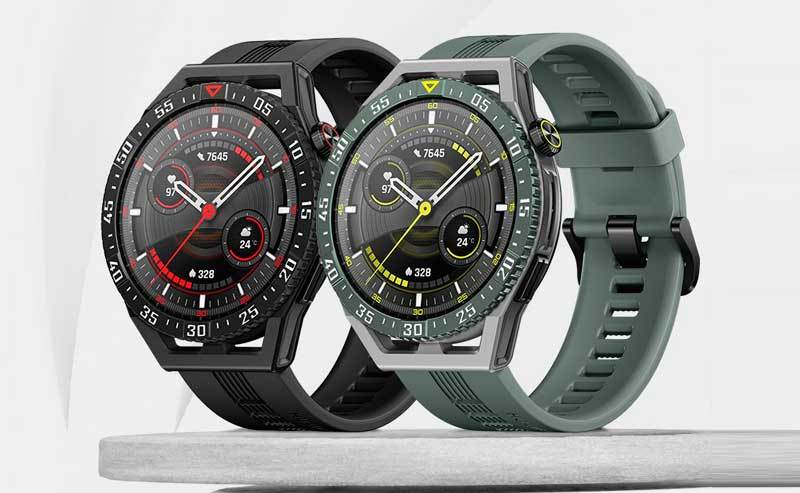 The diameter is large – 46 mm. But the watch is very light (35.6 g without the strap). Thanks to the plastic case for this. However, I believe that this is an option for tough men, such as sumo wrestlers.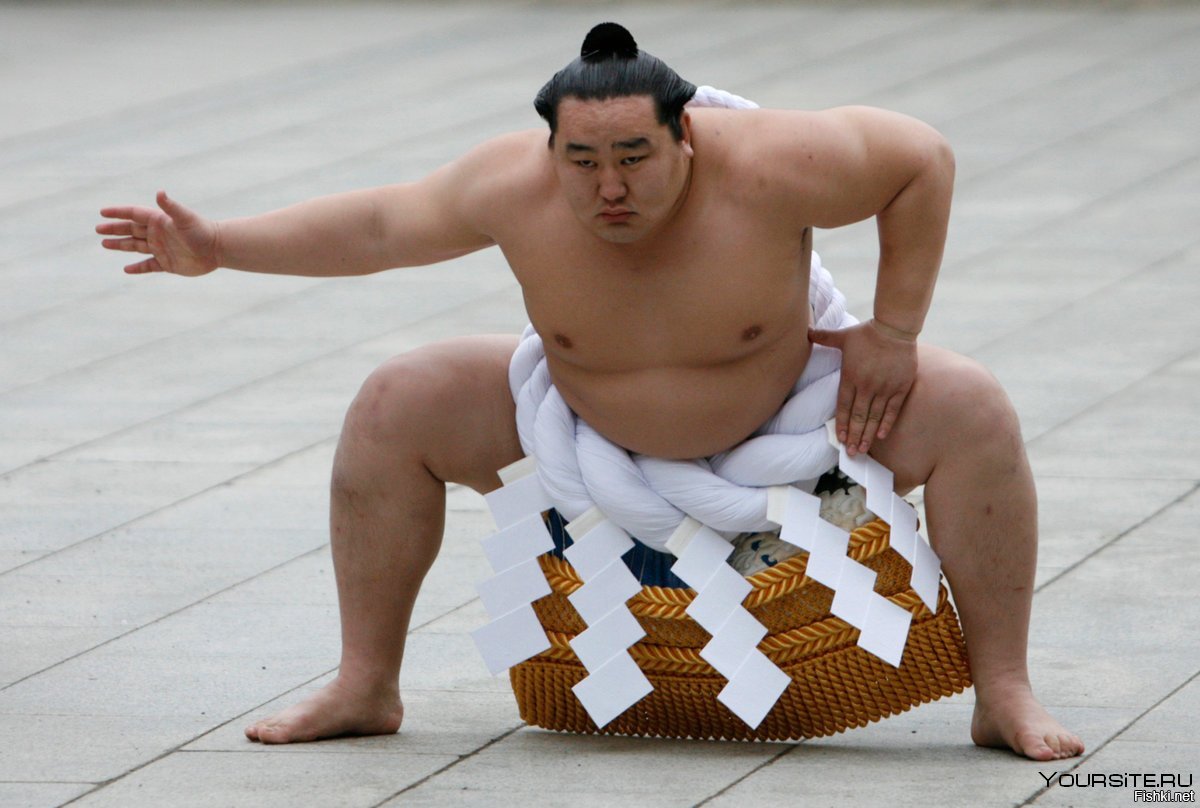 They can also be hung on the wall of a train station – they will be useful to everyone! Just kidding, of course, but this is definitely not a women's model. Here's the watch on the wrist with the Apple Watch 40 mm for comparison.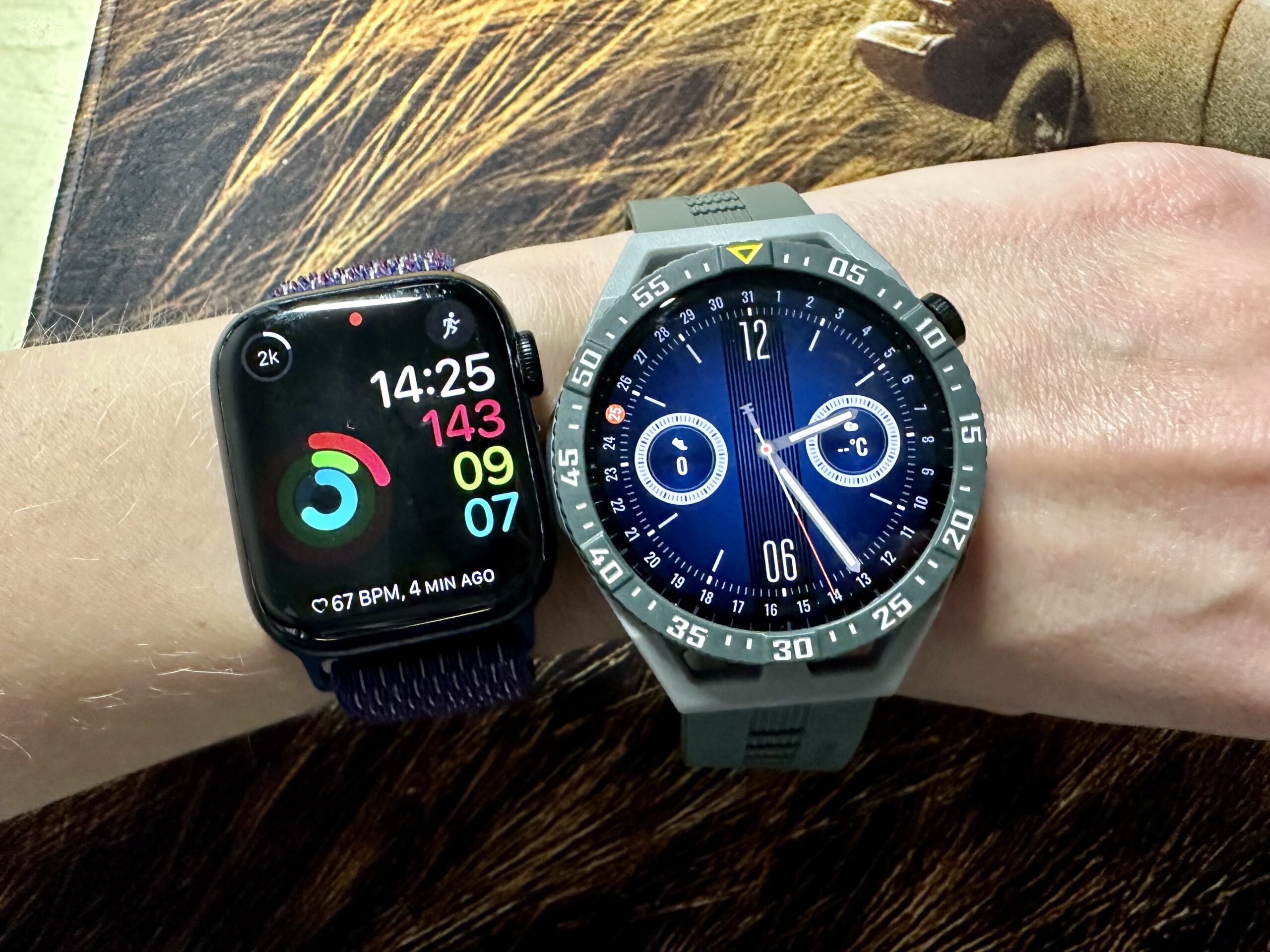 Huawei Watch GT 3 SE looks good on a man's hand, so it's a matter of taste and personal choice.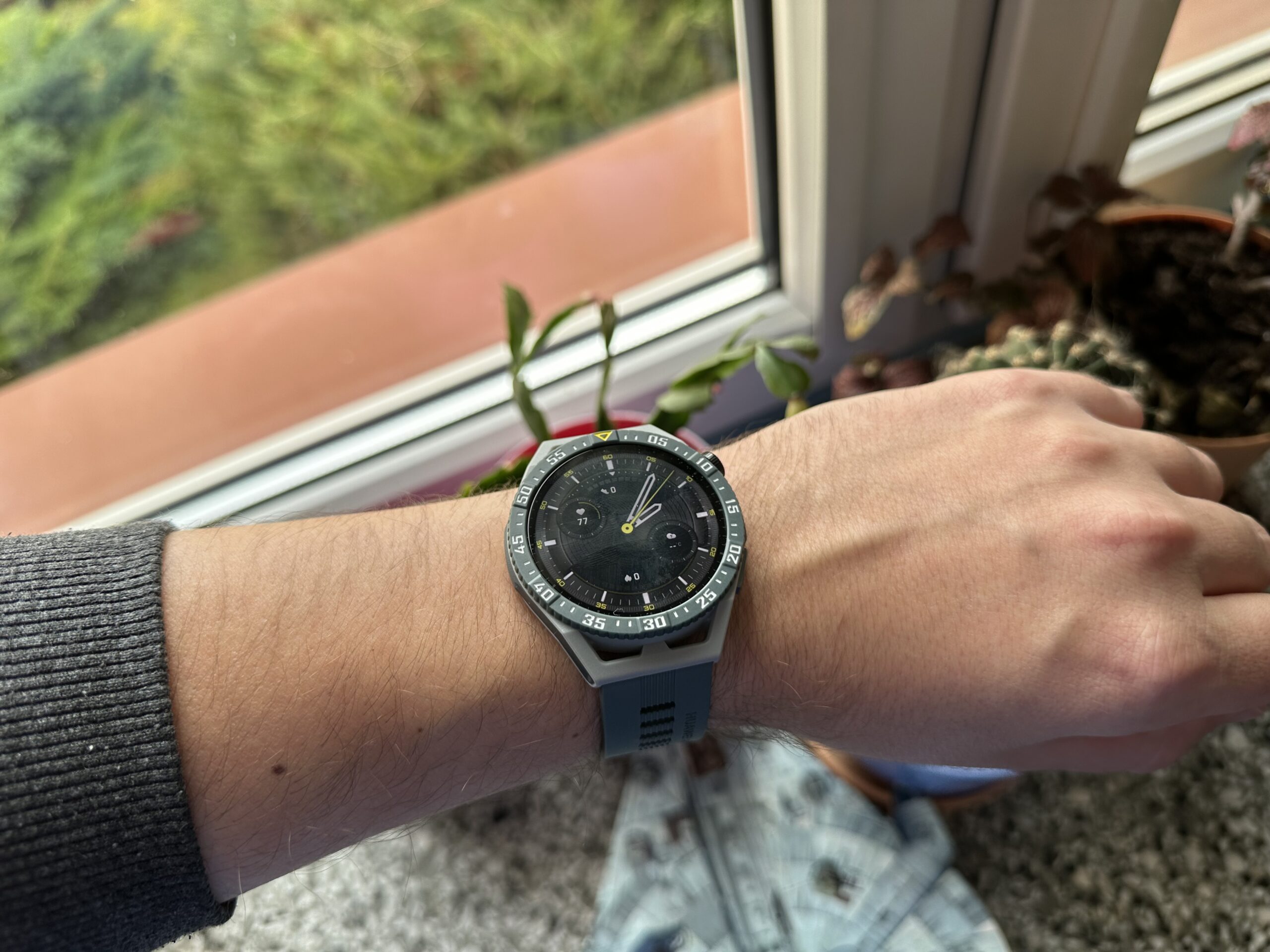 The included strap is also polymer, soft and pleasant to the touch. It fits wrists 140 – 210 mm.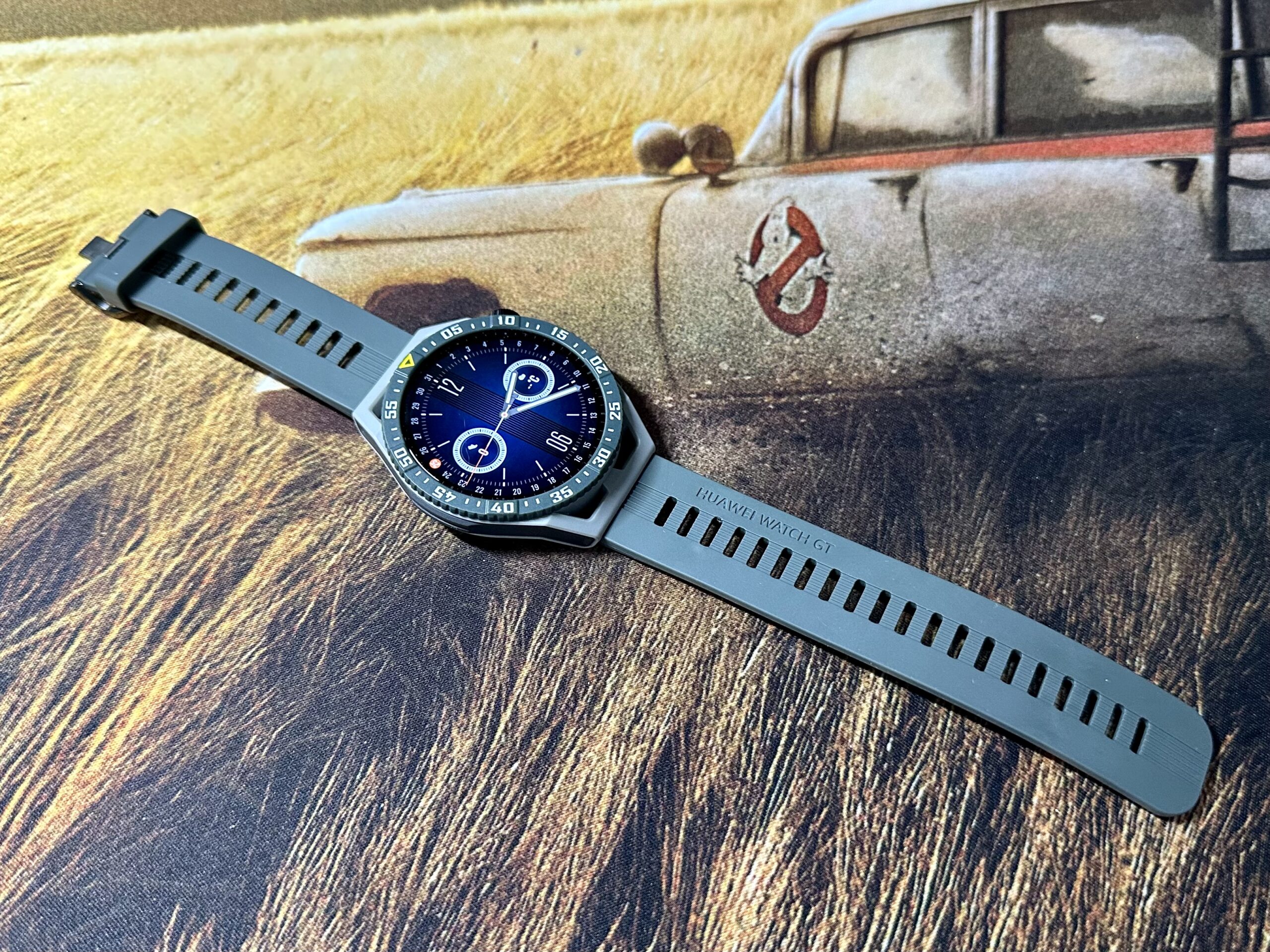 The strap is removable, attached with telescopes, so there will be no problems with replacement. You can use any straps with a width of 22 mm (for example, from AliExpress).
The large 1.43-inch screen is covered with high transparency glass. Huawei claims that it has a scratch-resistant coating. Although it will be quite difficult to catch any scratches due to the high ring design. The screen collects fingerprints, but they are not very noticeable.
There are two control buttons. The top one is round and can only be pressed; you can't scroll it to control the gadget, as in the case of Huawei Watch GT 3. A short press on the "crown" is responsible for returning to the home screen. If you are already on the home screen, the button will open the menu. A long press opens the power off or reset options.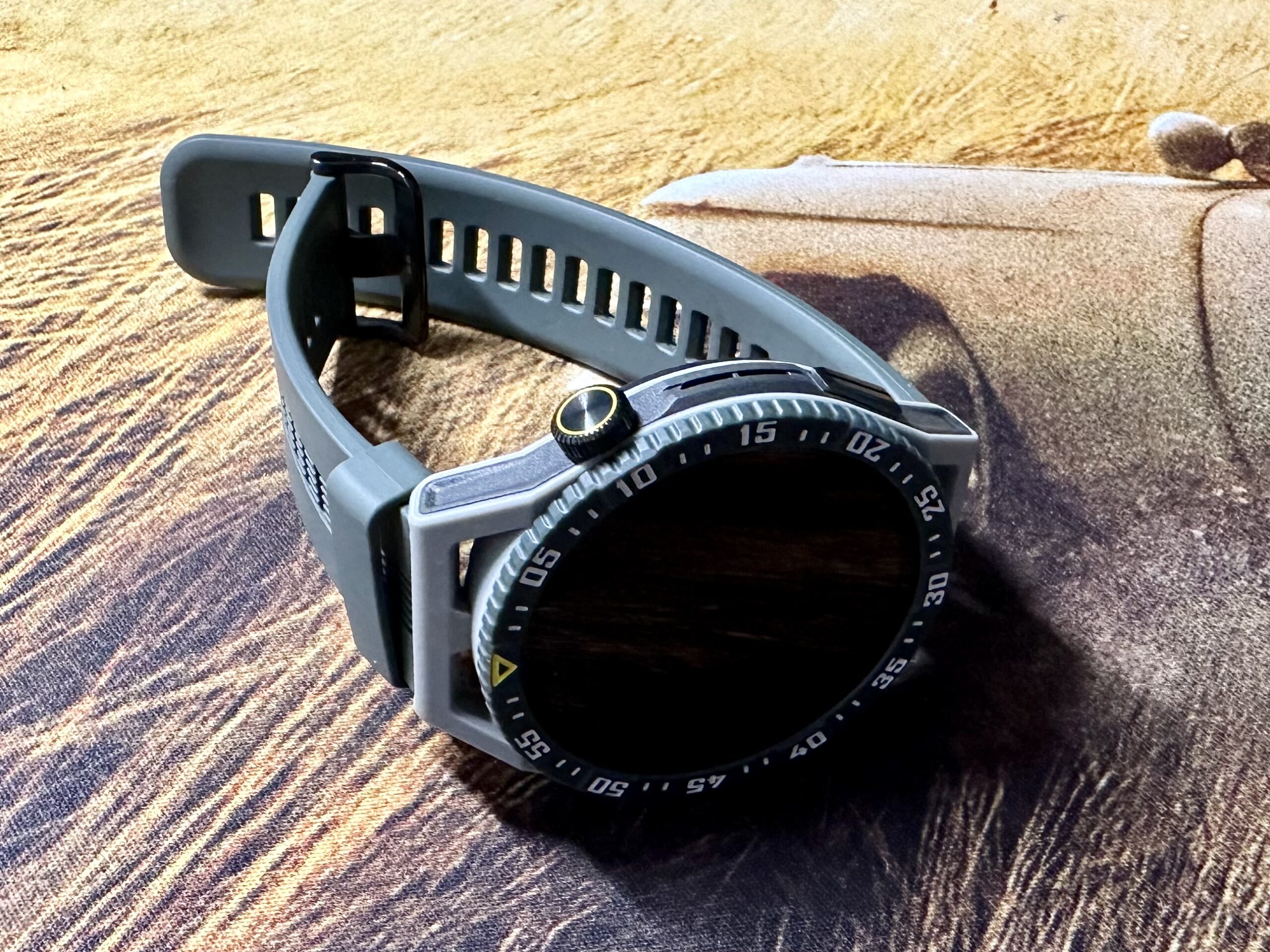 The second button is flat, the pressure is less pronounced. When pressed, it opens the training menu by default, but you can customize the command to your liking.
The lower part is also made of plastic, this time rough. In the center of the panel is an advanced heart rate monitor.
Between the buttons there is a speaker hole (high-quality and loud, of course, not for listening to music, but for calls), on the other hand, a microphone hole (two more are on the back).
The watch is water resistant to the 5ATM standard, which means that it can be swum and dived to a depth of 50 meters.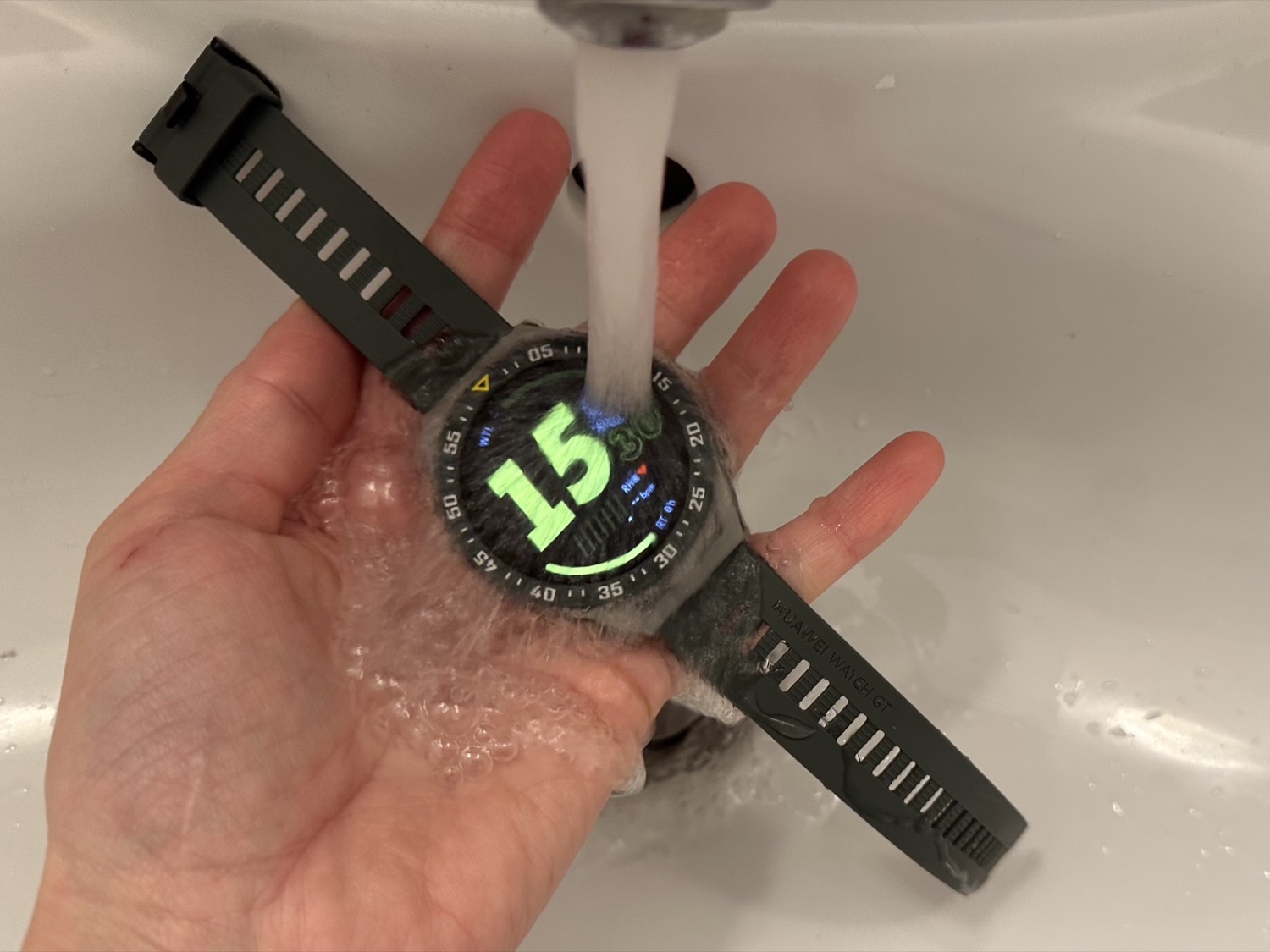 Read also: Huawei MateBook X Pro 2022 Review: The Promised MacBook Killer?
Huawei Watch GT 3 SE screen
I already mentioned that I didn't like the watch at first. But my impression changed completely when I turned it on! The display is as good as on the flagship Huawei Watch 3. The bezels are minimal. The matrix is AMOLED. The diagonal is 1.43 inches, the resolution is 466×466 pixels. The brightness is high – up to 800 nits, so the image on the watch is perfectly visible in the sun. The automatic brightness adjustment works perfectly.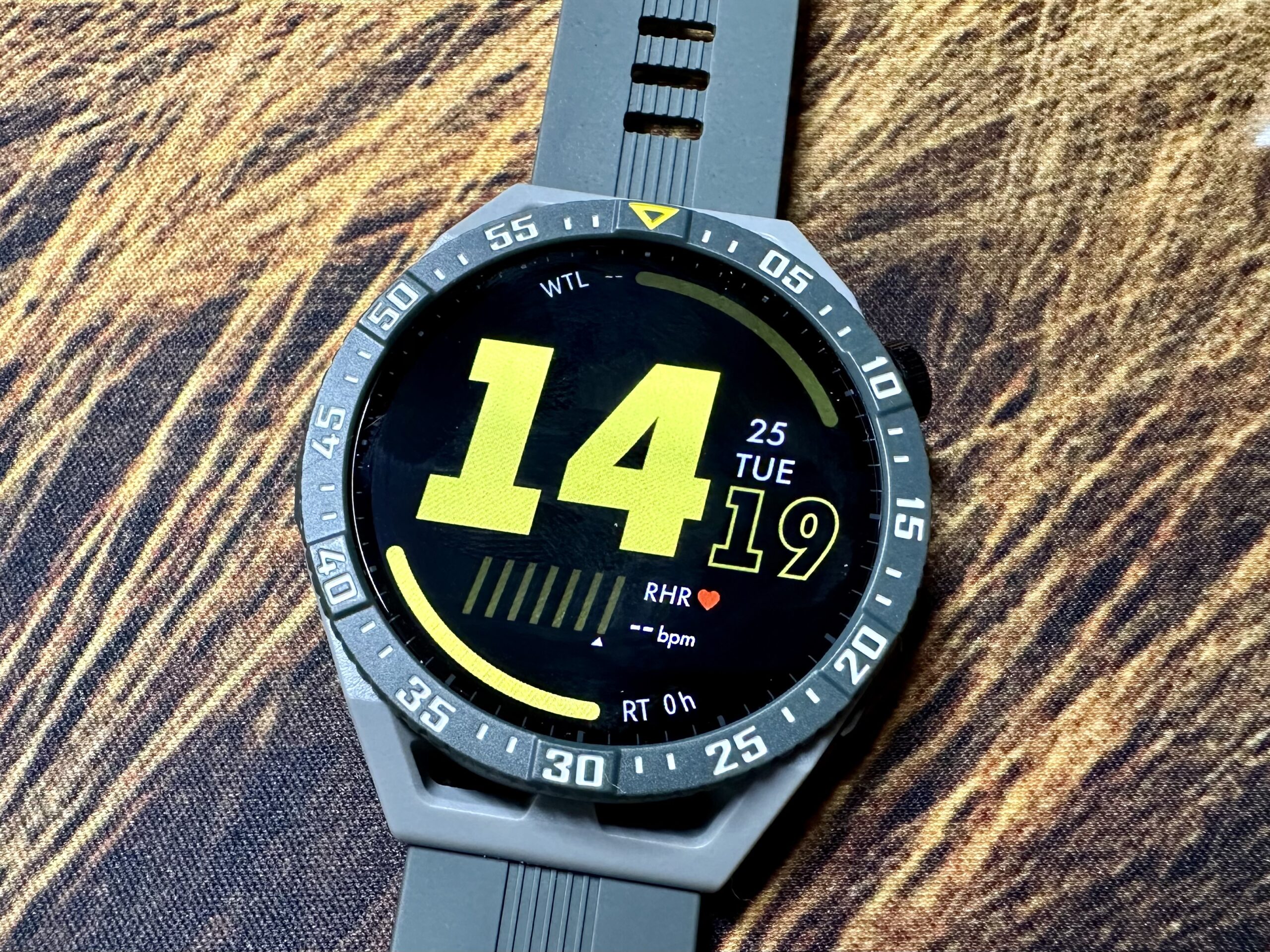 The image quality of Huawei Watch GT 3 SE is excellent. The colors are bright, reproduced perfectly, the black color is deep and saturated. The picture is very clear, expressive, even the smallest fonts. It is a pleasure to look at such a screen. It is large enough to use menus, analyze workouts, and read notifications comfortably.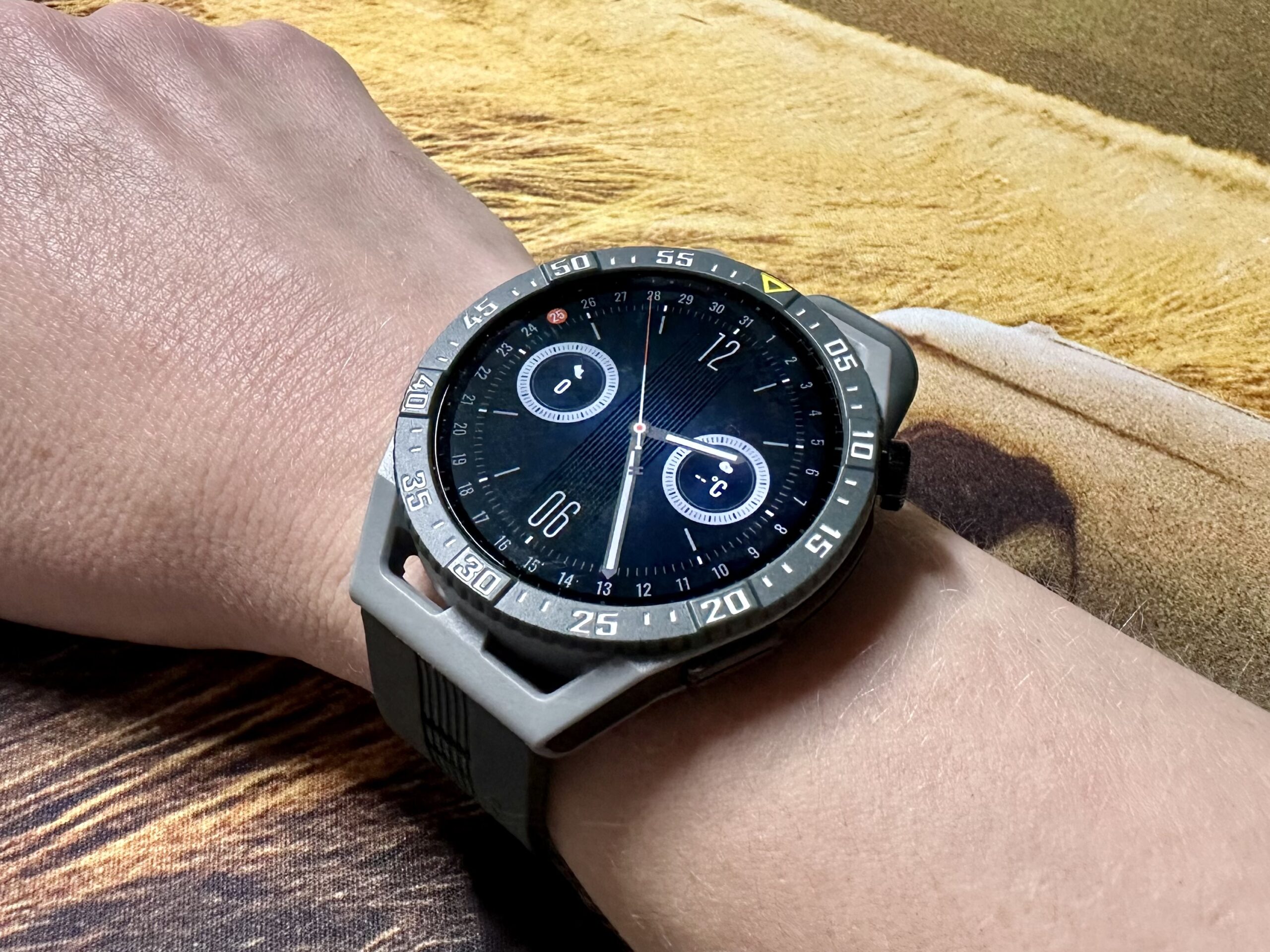 The brightness is automatically adjusted without errors.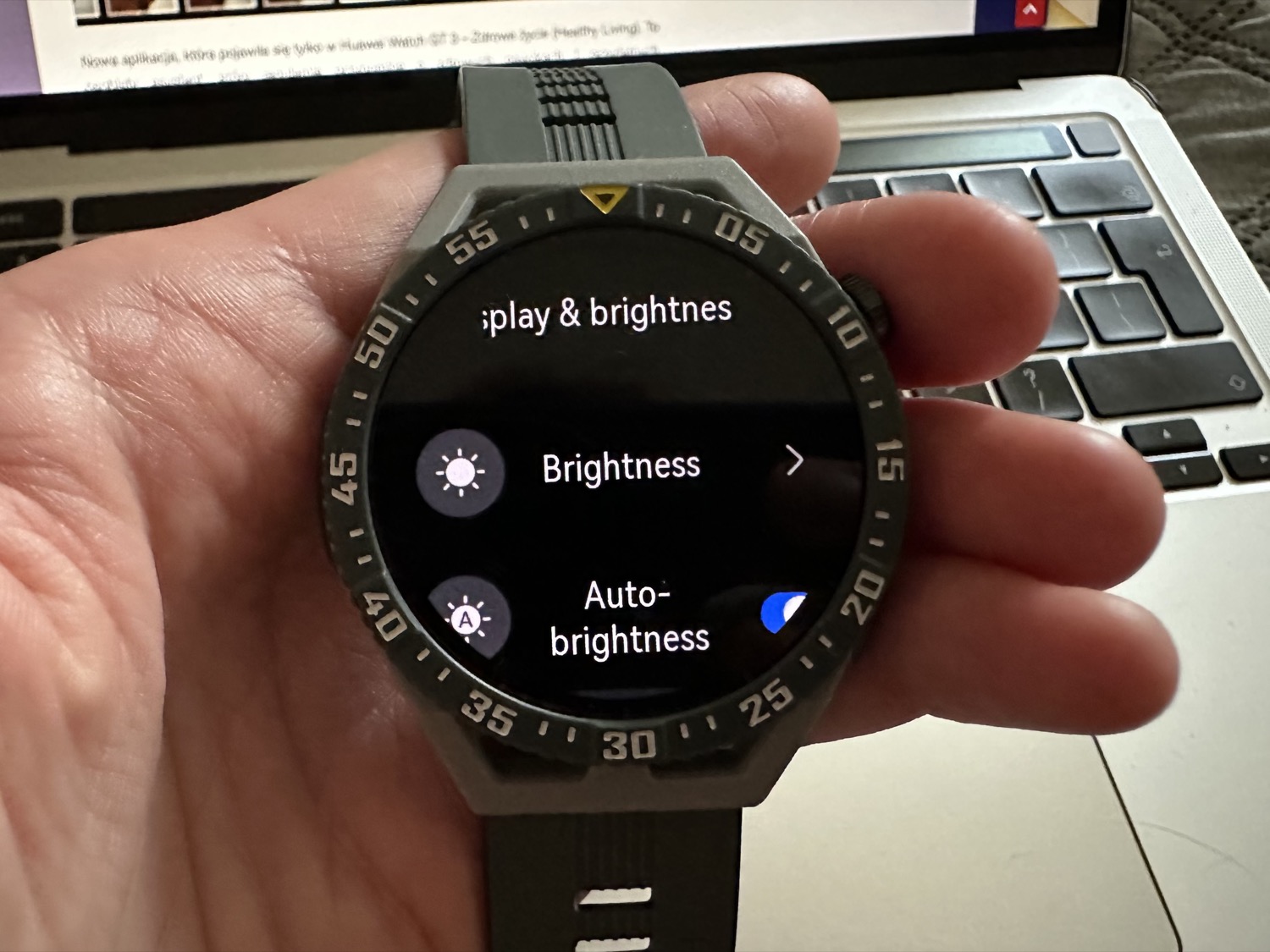 Like the Huawei Watch 3 GT/Watch 3, it has a well-thought-out and beautiful Always-on-Display (AoD) mode.
At the same time, the dials adapt to the active display. Here are some examples:
Read also: Huawei Watch Fit 2 Review: Stylish and Hi-Tech
Hardware and additional features
Unfortunately, we don't have any information about the processor and the amount of RAM. But I think it has an ARM Cortex-M chipset, just like the previous model. The watch works quickly and smoothly, which I like.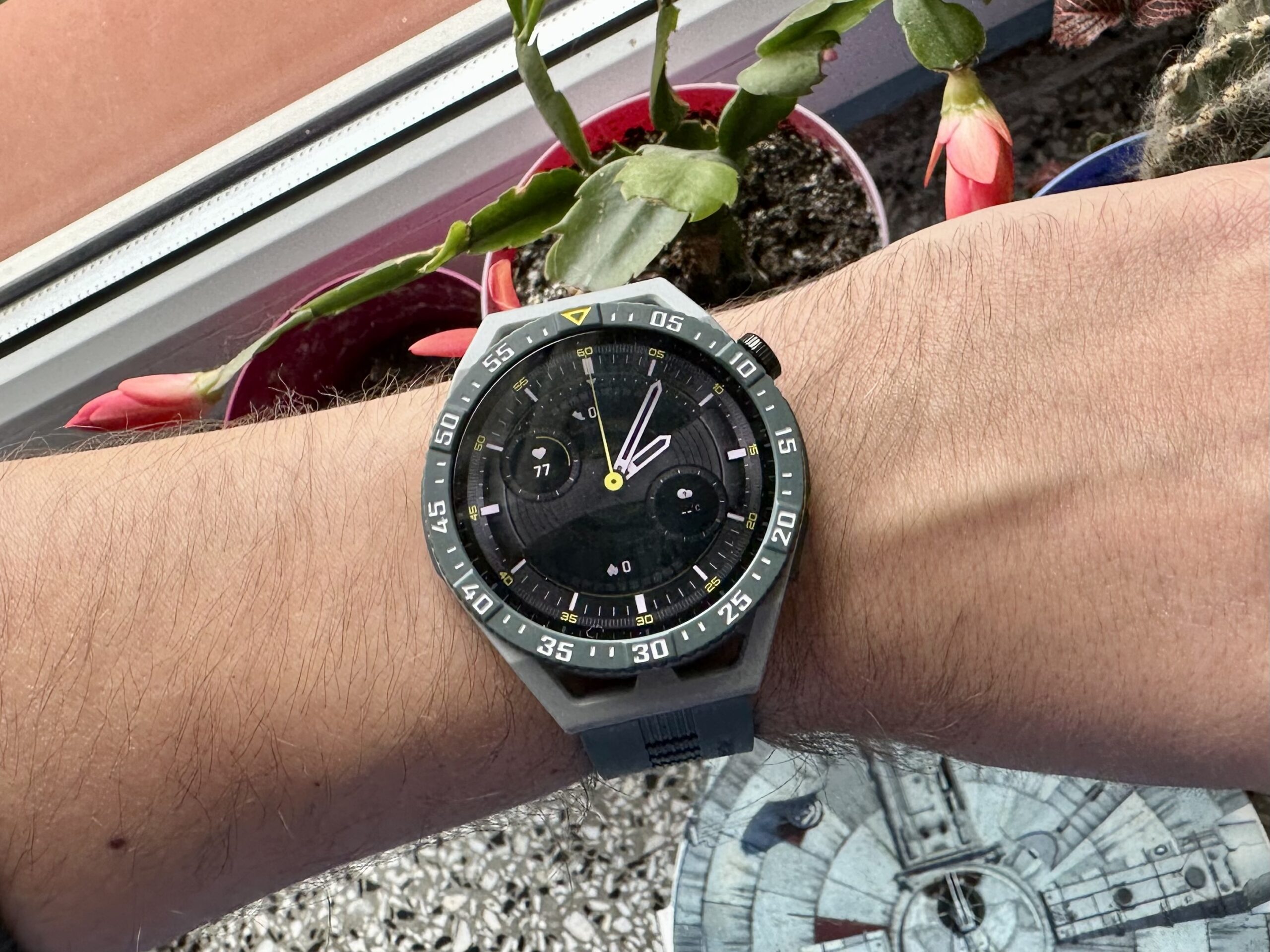 The internal memory is 2 GB (for comparison, Huawei Watch 3 GT has 4 GB). It doesn't matter to me, I don't store music on my smartwatch, but it may be important to someone else. There is enough memory for 200-300 songs, which can be downloaded using the appropriate application.
Thanks to the advanced TruSeen 5+ sensor, it is possible to monitor SpO2 (blood oxygen content) throughout the day. Unlike the Huawei Watch 3 GT, the watch does not have a skin temperature sensor, but in my opinion, it is not very useful.
Huawei Watch GT 3 SE supports Bluetooth 5.2, but not Wi-Fi. There is also no eSIM, so the watch cannot be used as a standalone gadget. But it is possible to answer phone calls. The speaker is decent, the microphone is good, contacts and call list are available directly from the device.
You can also connect wireless headphones to the watch to talk or listen to music.
There's NFC, but unfortunately, it's useless – you can't use Huawei Watch for contactless payments.
Read also: HUAWEI FreeBuds Pro 2 TWS Earphones Review: Love At First Touch
Huawei Health app
The watch can be connected using the Huawei Health app. It allows you to update your gadget, install additional software, change watch faces, activate sleep tracking, enable continuous heart rate/SpO2 monitoring, set an alarm or enable notifications for specific apps, etc. Of course, Health is primarily designed for activity tracking.
Developer:
Huawei Software Technologies Co., Ltd.
An important point, download the app from the Huawei website, the version on Google Play is outdated due to sanctions. In my case, the Watch GT 3 SE model was not in the list of devices, but I scanned the QR code from the watch screen, and everything went fine, the program recognized the device.
I used a Realme GT smartphone during testing. There were no problems with notifications and synchronization of step counting.
The settings in the application are modest. On the plus side, you can customize notifications for each program, as well as a large selection of watch faces.
Read also: Huawei Sound Joy Bluetooth speaker review: bass is pumping!
Software and dials
Like the Huawei Watch 3 GT, the SE model runs on the HarmonyOS operating system, this time in the newer 3.0 version. The system is simple. Even a person who buys a Huawei smartwatch for the first time will not have any difficulties.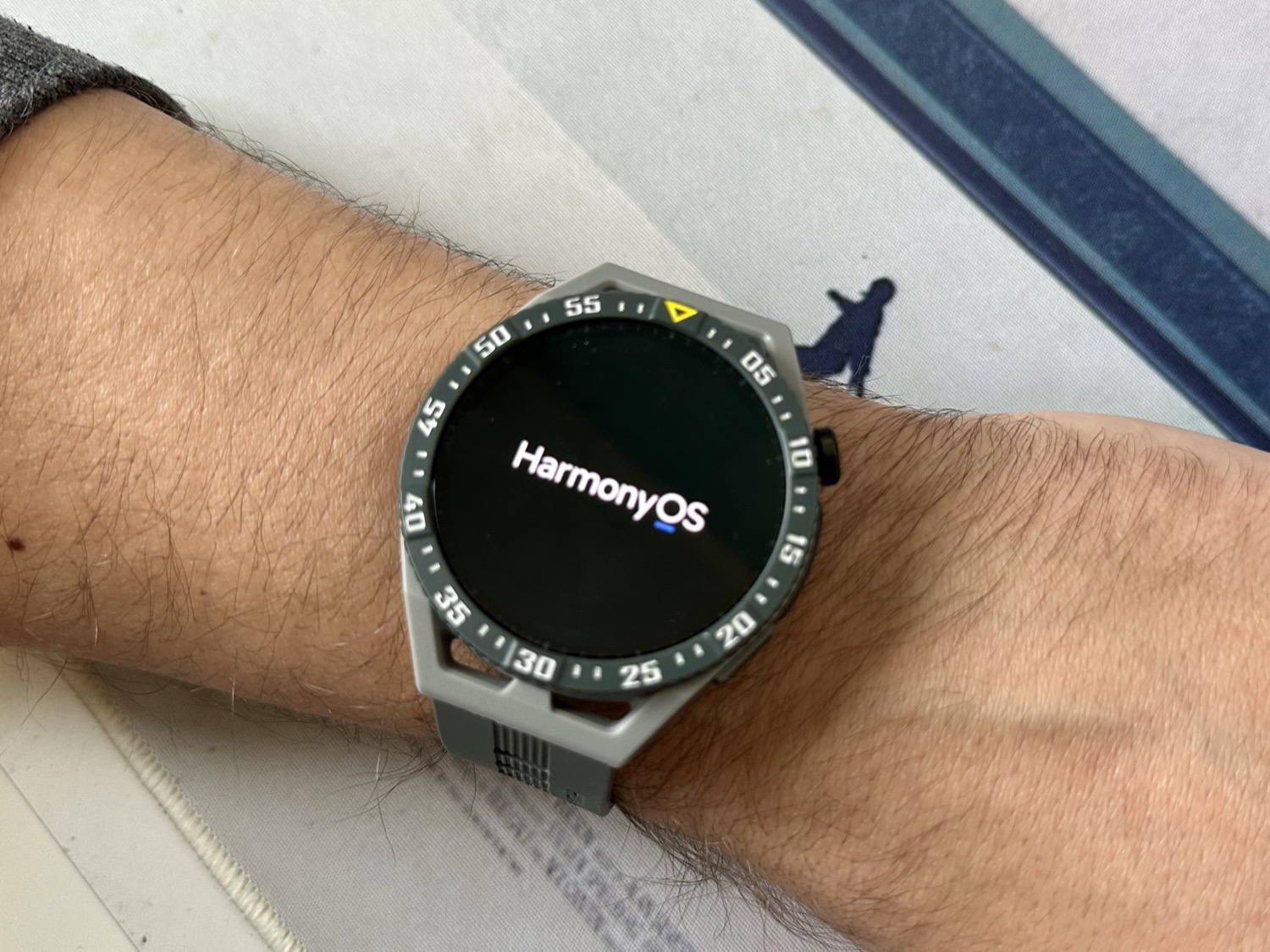 To change the watch face, press and hold your finger on the Home screen. Swipe to the right to open the weather screen and the Music launcher.
A swipe to the left reveals information about your heart rate, blood oxygen level, activity pie chart, weather, moon phases, and sleep quality.
These screens can be reconfigured to remove unnecessary ones and add others.
Swipe down on the home screen to open the settings curtain. There are 8 icons here: start settings, cleaning the speaker from water, searching for the phone, locking the screen from accidental taps, flashlight (increased display brightness, quite effective), activating the "do not disturb" mode, activating the alarm clock, activating the "Screen on" option.
Swipe the Home screen to open the list of notifications.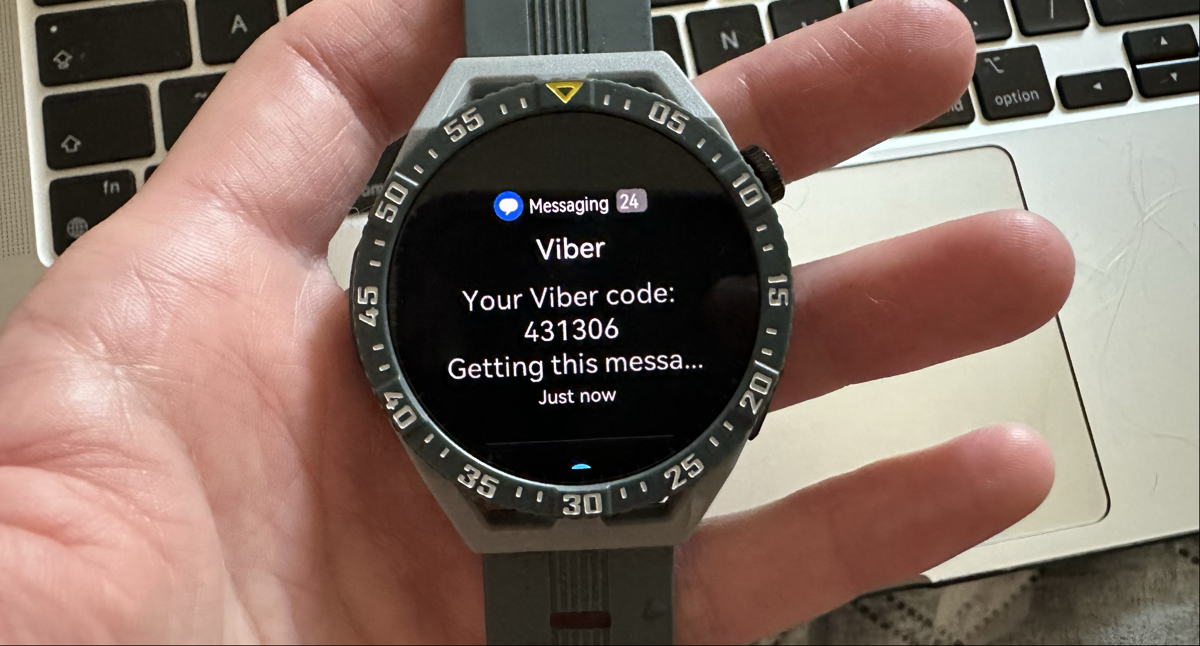 The menu is opened by pressing the crown. By default, the icons are arranged in a list, but you can also turn on the grid mode, like in Apple Watch.
HarmonyOS is a full-fledged operating system, on par with Google's WearOS or Apple's WatchOS. But so far, it is not that advanced. For example, interaction with notifications is limited. For some programs, you can read almost the full text of notifications (maximum 460 characters), while for others (such as Gmail) you can't. You can only reply to SMS. However, emoticons or texts are available as replies (please note, only when using an Android smartphone). It is important to note that ready-made responses can be deleted or changed by the app. The smartwatch does not show emojis in notifications.
Another sign of a full-fledged smartwatch is the ability to install additional apps. Yes, there is an AppGallery, though not on the watch itself, but in the Huawei Health app. But there are few programs. I'll add a full list below. At the time of the test, the Watch GT 3 had 4 screens, now we have as many as 6.
I think the situation will improve over time.
The apps menu contains apps for training and activity analysis, and there are also the following options: phone, contacts, music, heart rate, sleep, SpO2 measurement, stress level, breathing exercises, weather, phone search, stopwatch, timer, compass, barometer, notepad, flashlight, settings, Petal maps.
Huawei Watch GT 3 has a new Healthy Living app, and it has been updated to the SE version. It is a personal assistant that regularly reminds you of healthy habits and useful activities such as drinking water, taking medications, and exercising. To get started, you need to choose the problem you want to work on (severe stress, overweight, insomnia, frequent colds, and "nothing, just want to see"). Based on this, the program will create a list of actions to lead a healthy lifestyle. You'll receive reminders and even be able to compete with other participants to win rewards.
The watch itself has 10 dials. Many new ones that I have not seen yet. Stylish, pretty, with different information and minimalist design. Some of them are customizable (elements can be changed), others are not. Dials can also be animated and interactive.
You can add new watch faces using the Health app. They are both paid and free, and the choice is huge.
There is also an option "Screen On". In the settings, you can choose the duration (from 5 to 20 minutes). After the option is activated, the screen remains on without reducing the brightness. This is not the best option for battery life. You can turn off this mode by gesturing to cover the display with your hand.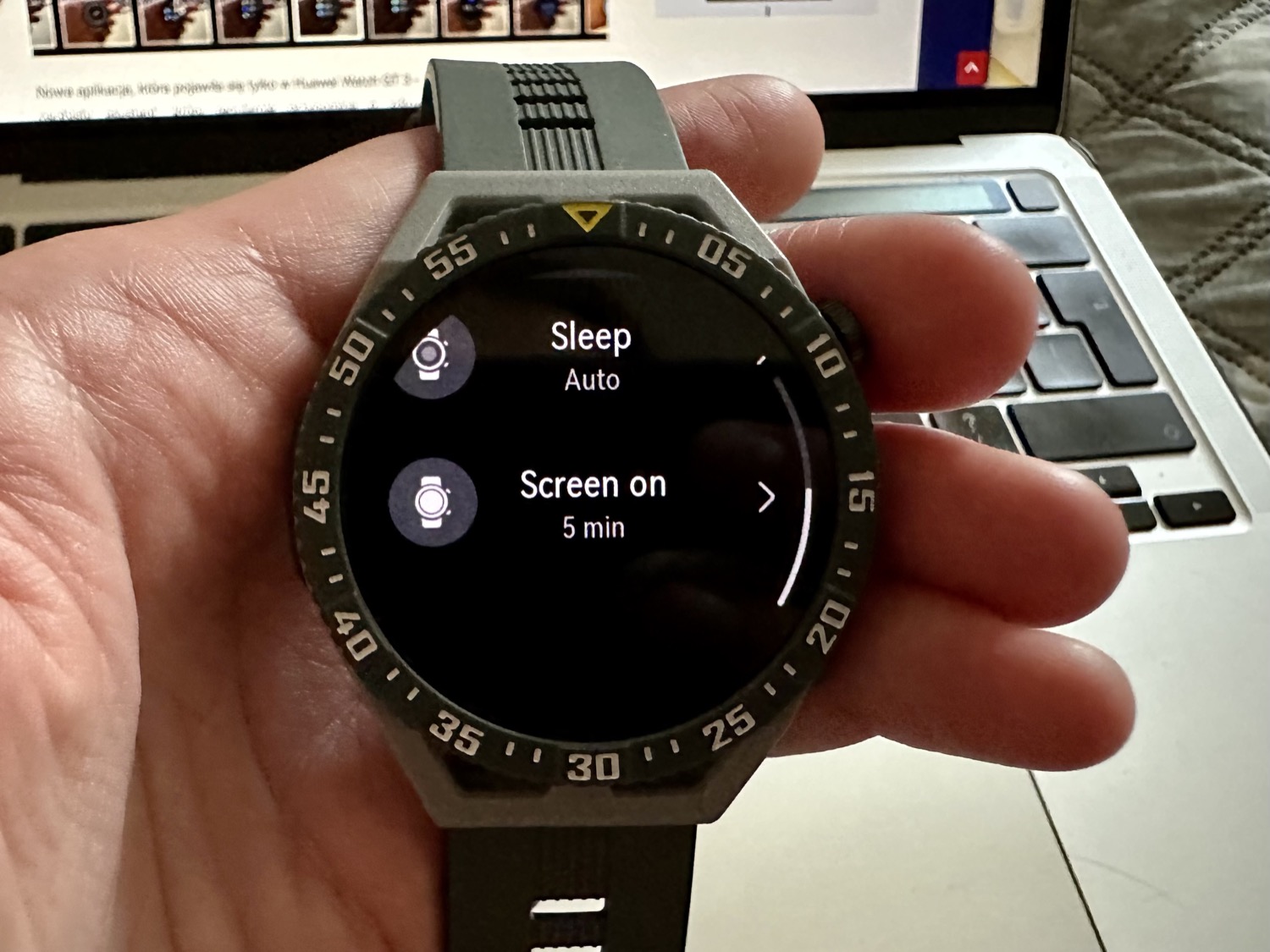 Read also: Huawei P50 Pro review: fantastic flagship that no one will buy
How Huawei Watch GT 3 SE behaves during use
Activity monitoring
Watch GT 3 SE contains more than 100 training modes: 18 professional and more than 85 additional ones. These include:
11 outdoor sports: skiing, snowboarding, cross-country skiing, running, walking, mountaineering, cross-country running, cycling, open water swimming, triathlon
7 indoor disciplines: walking and running on a treadmill, exercise bike, swimming in the pool, free training, orbitrek, ergometer
You can create personalized training plans in the Huawei Health app. There is also a smart running coach.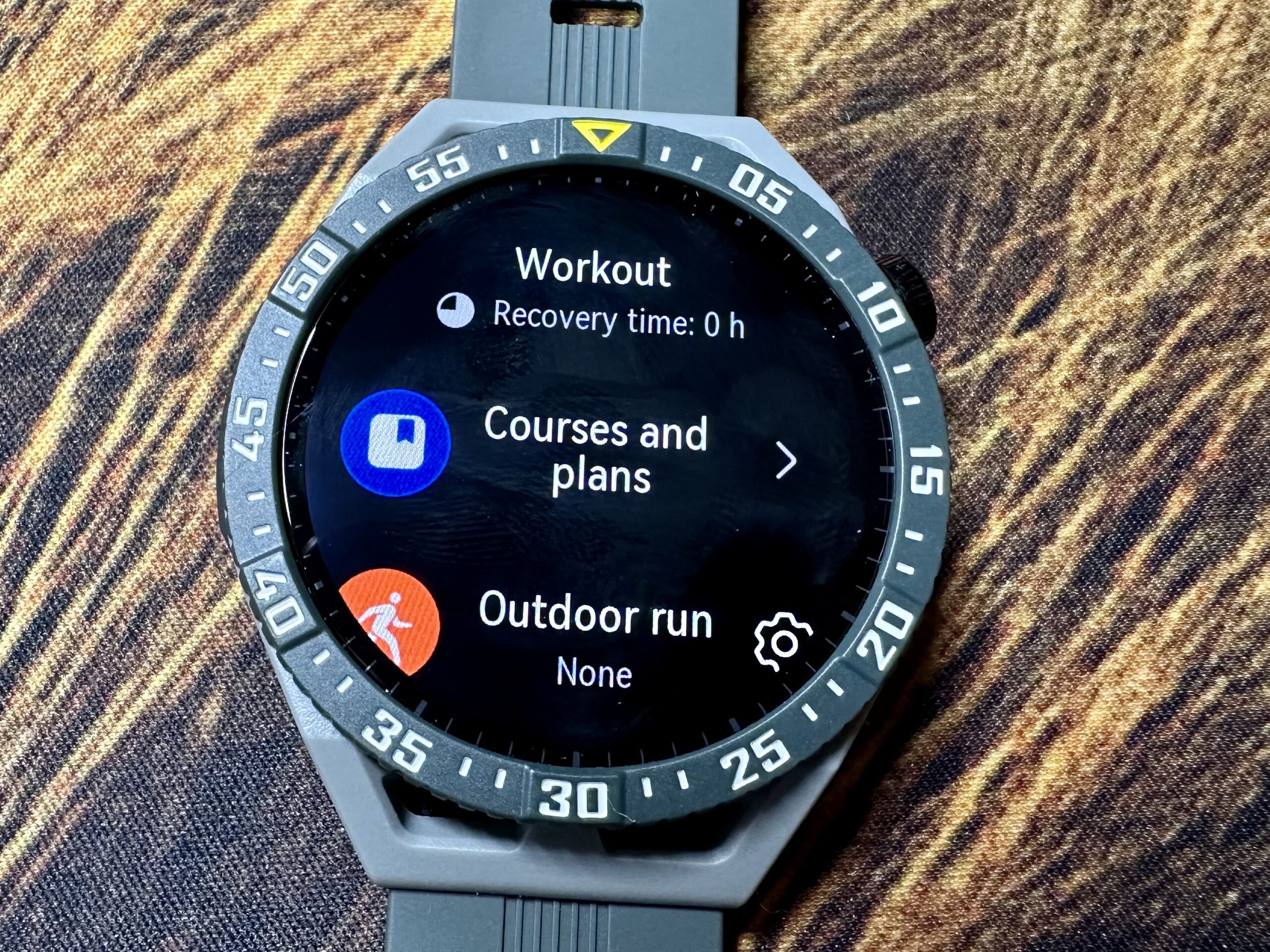 Automatic recognition works for 6 types of exercises: indoor walking, outdoor walking, indoor running, outdoor running, elliptical, and rowing.
For each workout, you can set the goal you want to achieve (duration, calories burned). The e-trainer will give you instructions in a pleasant male voice. The smartwatch has no problem counting steps, measuring heart rate, and tracking workouts in general.
Huawei Watch GT 3 SE is equipped with dual-band GPS. You can install Petal Maps on the gadget (only for Android smartphones) and plot a return route while running – if you run too far, the watch will help you return.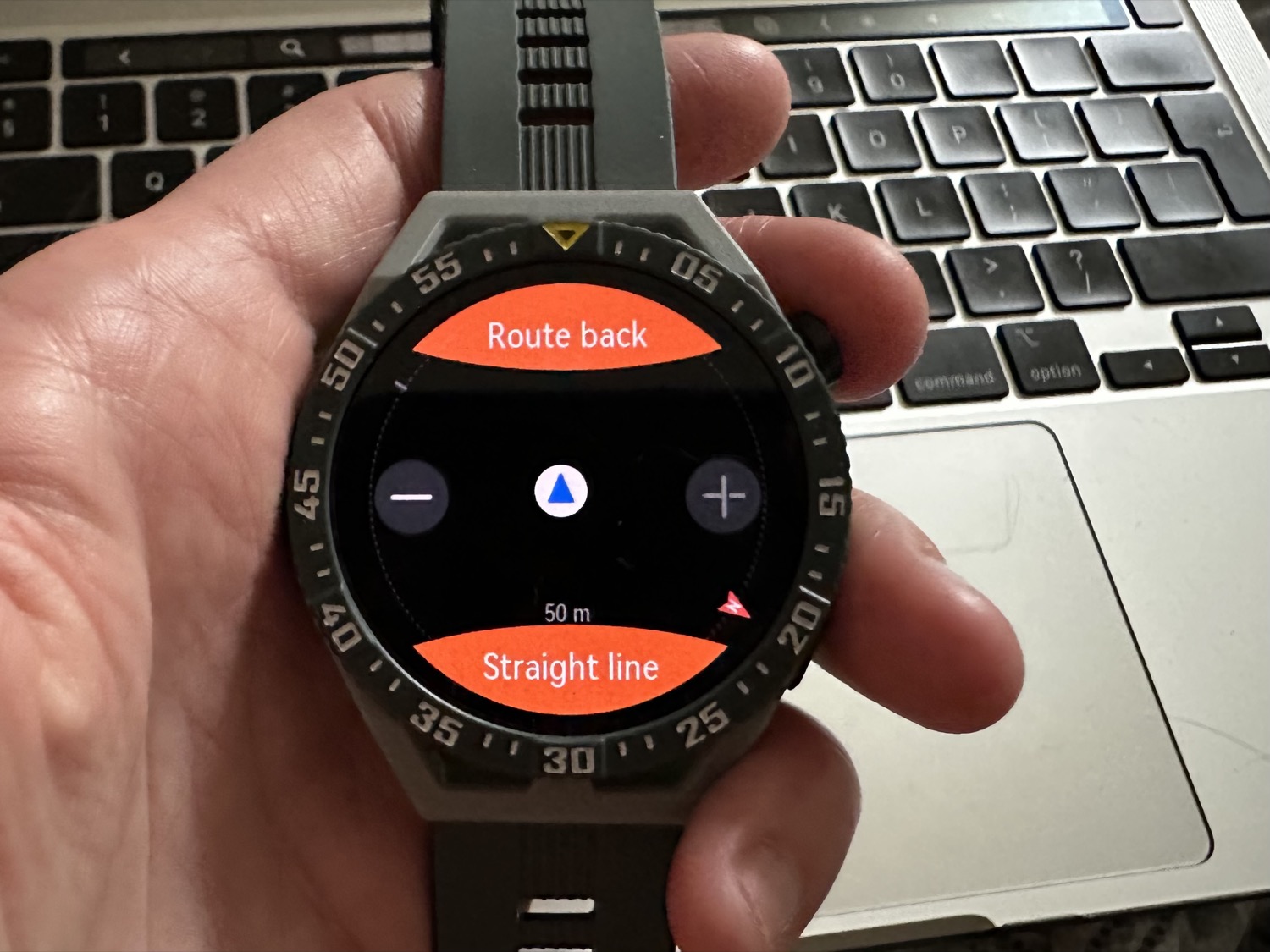 For outdoor training, the Watch GT 3 SE provides a wide range of data: pace, distance, duration, steps, cadence, calories, altitude, training load, and in the case of running training, you can even compete with a virtual sparring partner. A very useful solution, which is also available in other Huawei watches, is a ring around the dial that displays the colors of the heart rate zones reached – warm-up, hot, oxygen, anaerobic, and extreme zones. At the end of your workout, there are also several summary screens.
General health monitoring
Huawei smartwatches are equipped with various health monitoring functions. The heart rate sensor provides constant monitoring of the heart rate, and you can also activate constant blood saturation measurement – these parameters are visible on widgets, and the watch also draws graphs to analyze changes.
In addition, Huawei Watch GT 3 provides automatic measurement of sleep parameters (phases, etc. – this is an advanced TruSleep 3.0 system) and stress levels, which are determined based on heart rate.
Heart rate measurement works well both during rest and during exercise. But continuous oxygen saturation monitoring is less effective. Hand movements make the results inaccurate. So I would advise you to measure this indicator manually. You should be calm, and the watch should have the dial up. The results look quite plausible, but of course, you should understand that smartwatches are not medical equipment.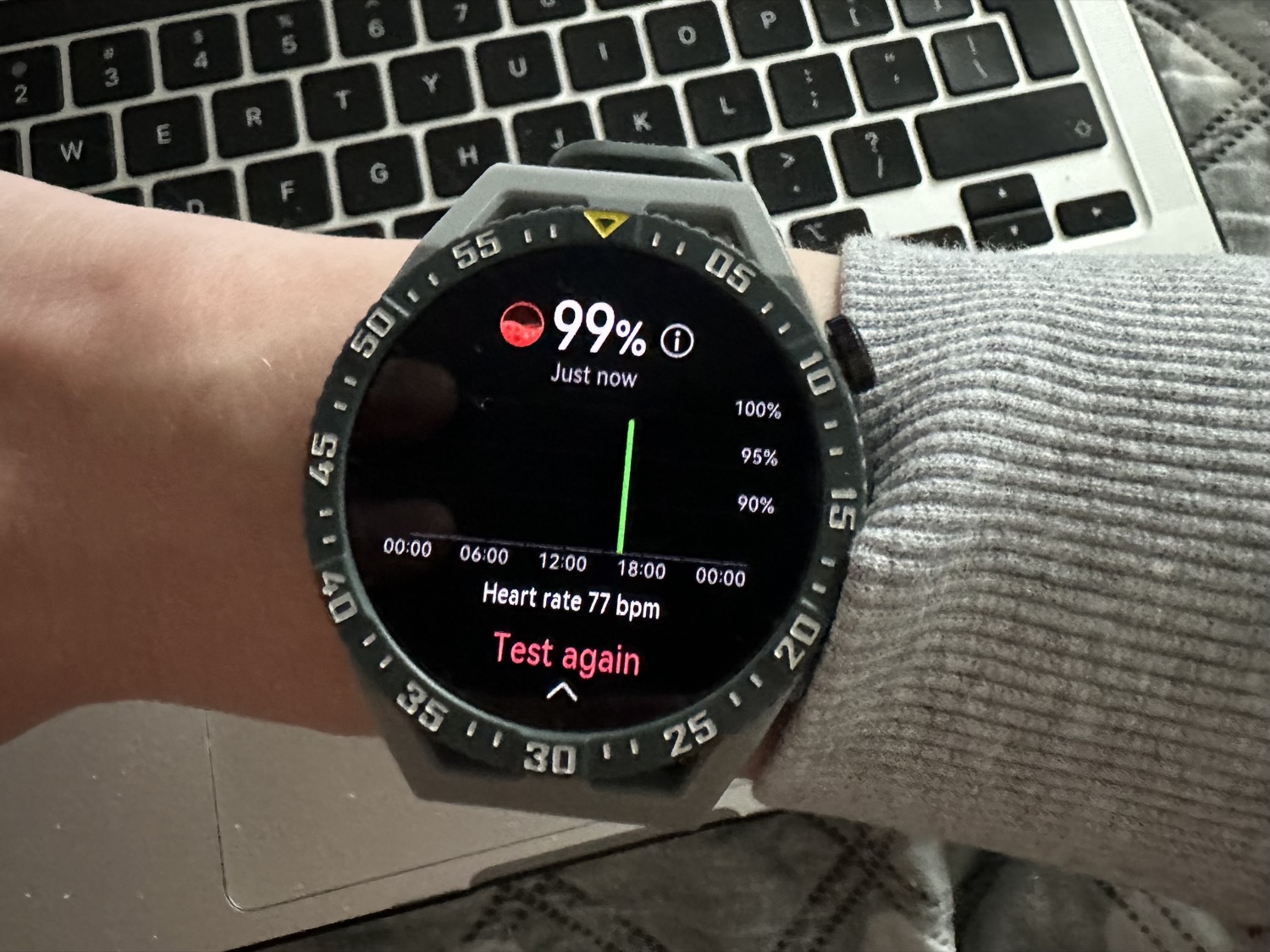 Read also: Huawei MateBook 14s laptop review: 90 Hz and premium design
Battery life
Huawei provides the following data: up to 14 days of normal use, 8 days of intensive use. On the specs page at the bottom, it says what this means: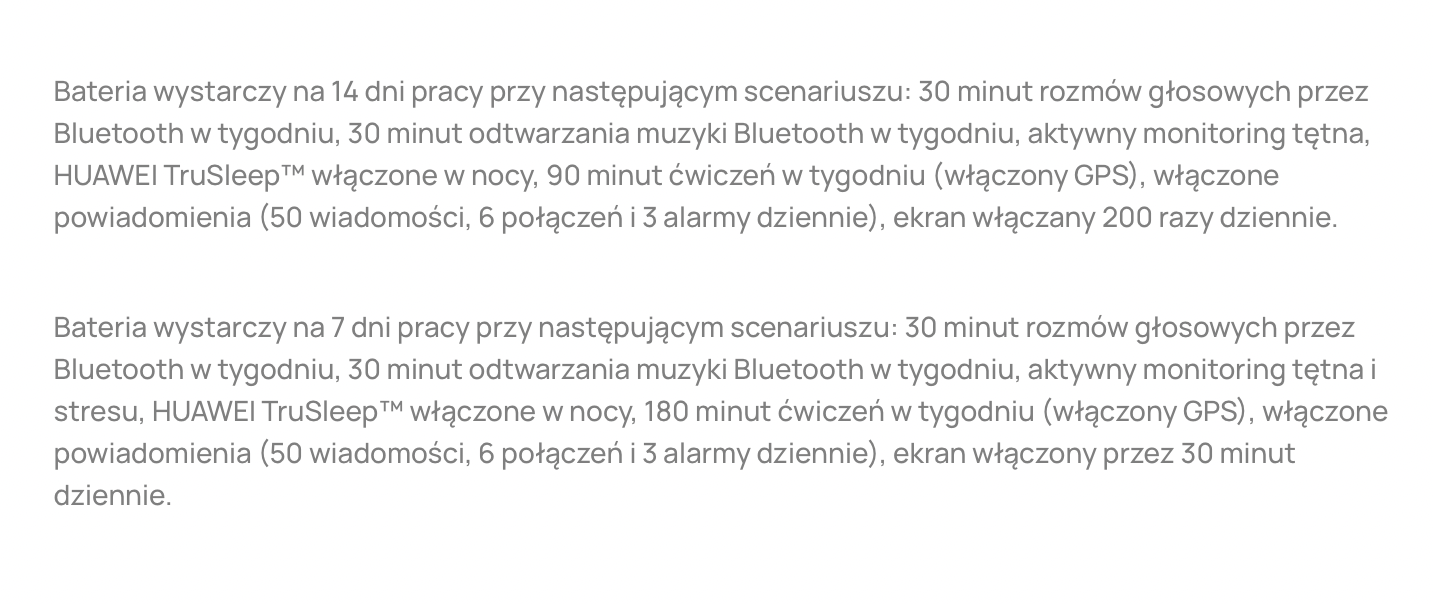 In fact, it all depends on the number of workouts, their type (with or without GPS), the frequency of use of the active display, the number of notifications, screen brightness, sensor activity (constant or not), sleep tracking, etc.
I didn't use the Huawei Watch GT 3 SE for long enough to draw conclusions, but the GT 3 model worked well and lasted 12-14 days. And this is really a very good result for a smartwatch. For comparison, I'll say that I charge my Apple Watch every day, it can't be otherwise.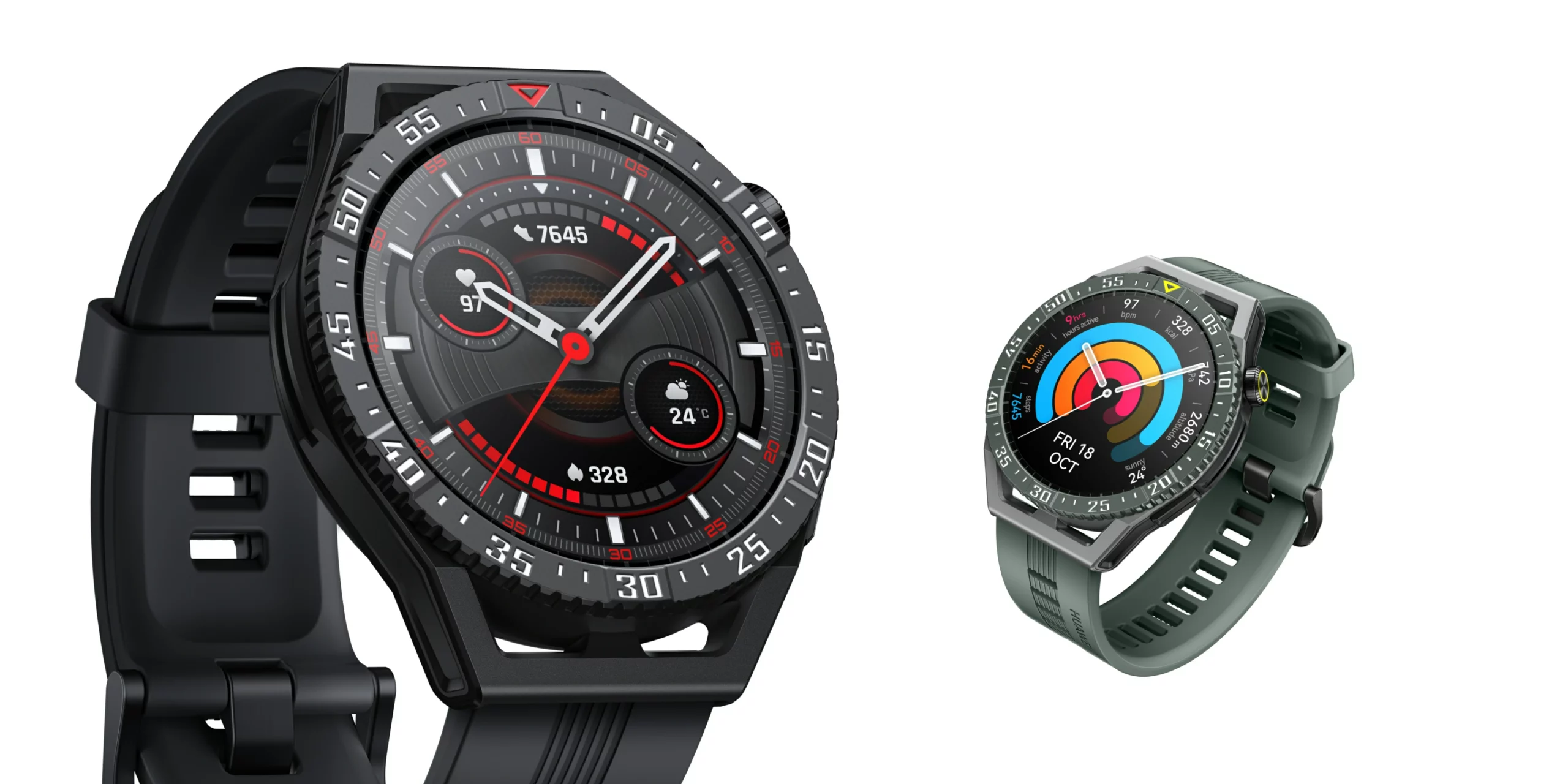 Charging takes place using the included wireless charger and takes about 40 minutes. It is also possible to charge the smartwatch using a smartphone that supports wireless reverse charging.
Read also: Huawei Watch 3 Pro review: premium smartwatch running HarmonyOS
Conclusion
Huawei Watch GT 3 SE is a functional, full-fledged smartwatch for people who use Android smartphones. The Huawei Health app also exists for iOS, but the features are limited, and it's better to buy, for example, an old Apple Watch. However, for Android owners, Huawei watches are a good choice.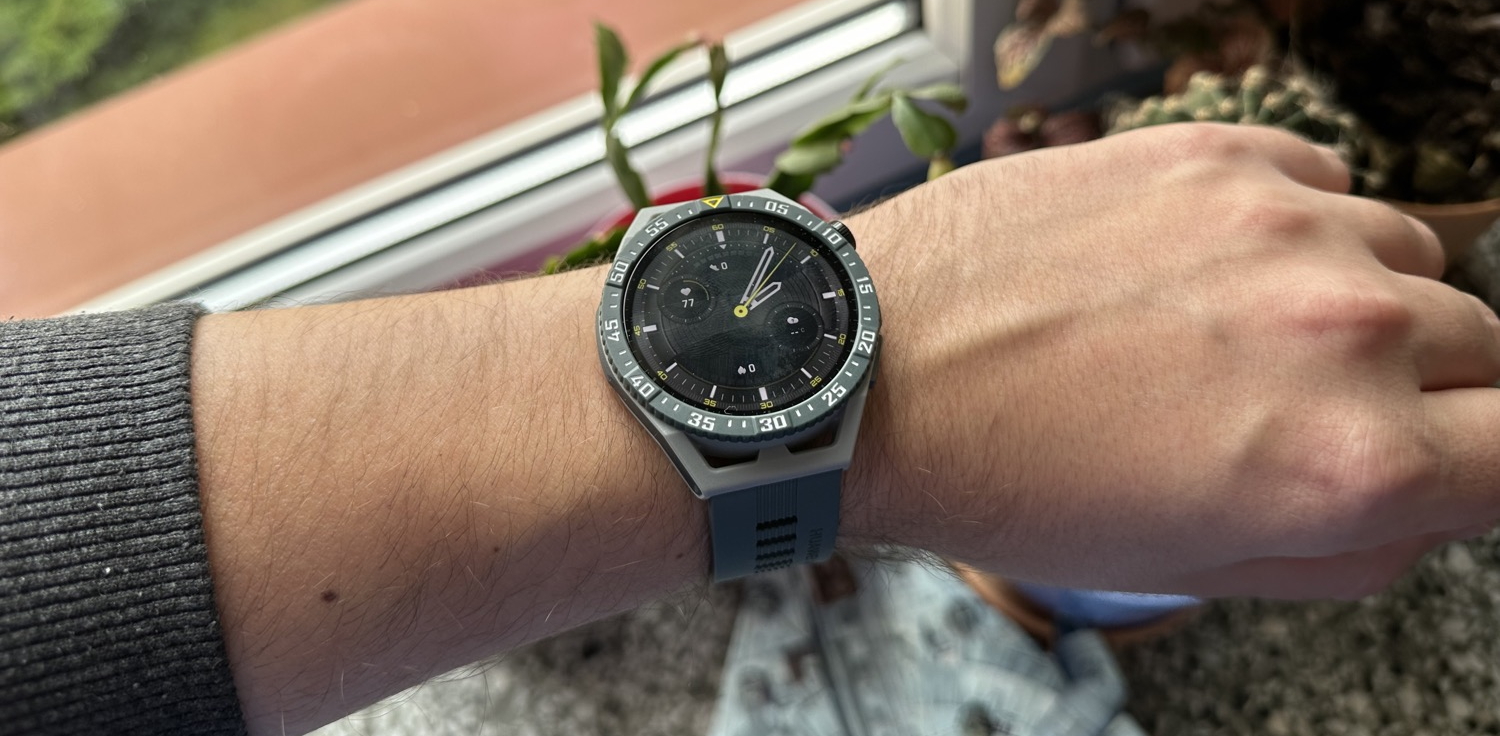 The Watch GT 3 SE version is a little simpler than the previous Watch GT 3 – the case is plastic (but lightweight), there is less memory, there is no temperature sensor (but it doesn't matter), the "crown" does not allow you to scroll through the menu (which is a problem, unfortunately, it is less convenient to control the watch).
Otherwise, it's a good smartwatch that has a nice large display, advanced sensors for tracking activity, intelligent workout modes, helps track SpO2 levels, monitors sleep well, allows you to answer calls, and has standard short responses to messages. At the same time, there are no problems with receiving notifications from any programs, and the operating time from a single charge – up to two weeks – is more than satisfactory. There are, of course, some software flaws, but as you can see, with each new watch and with each version of the software, there are fewer of them. One significant drawback of the Watch GT 3/GT 3 SE is the lack of contactless payments.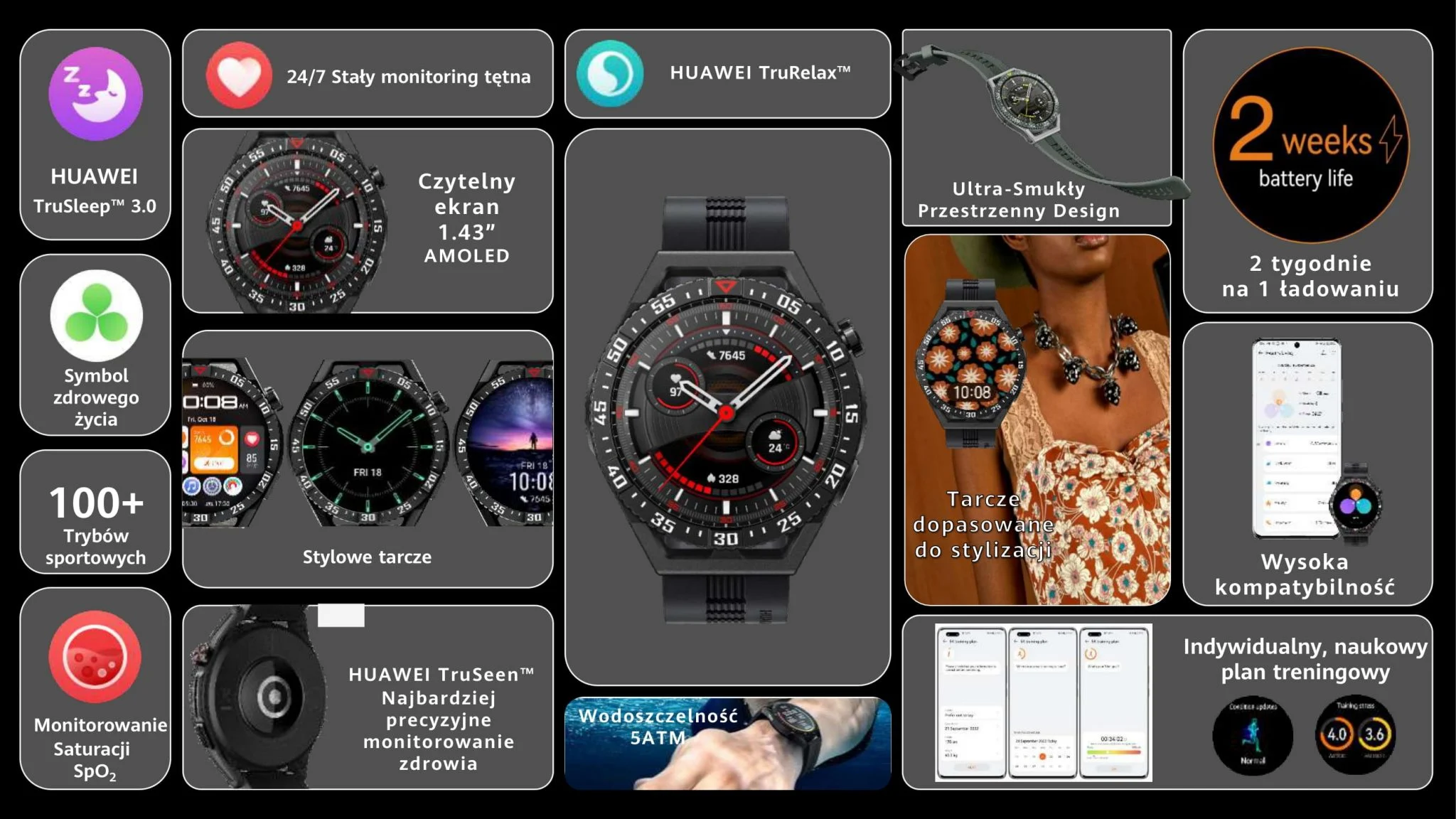 The price is also very reasonable, especially if you consider that other companies ask not much less for fitness trackers with limited functions. It's better to pay a little extra and get the smartwatch you want with a convenient and full-featured operating system.
It should be understood that Huawei Watch GT 3 SE is a really large watch that will fit on a "normal" man's wrist. It has a pronounced sporty style. If you like it, we recommend it!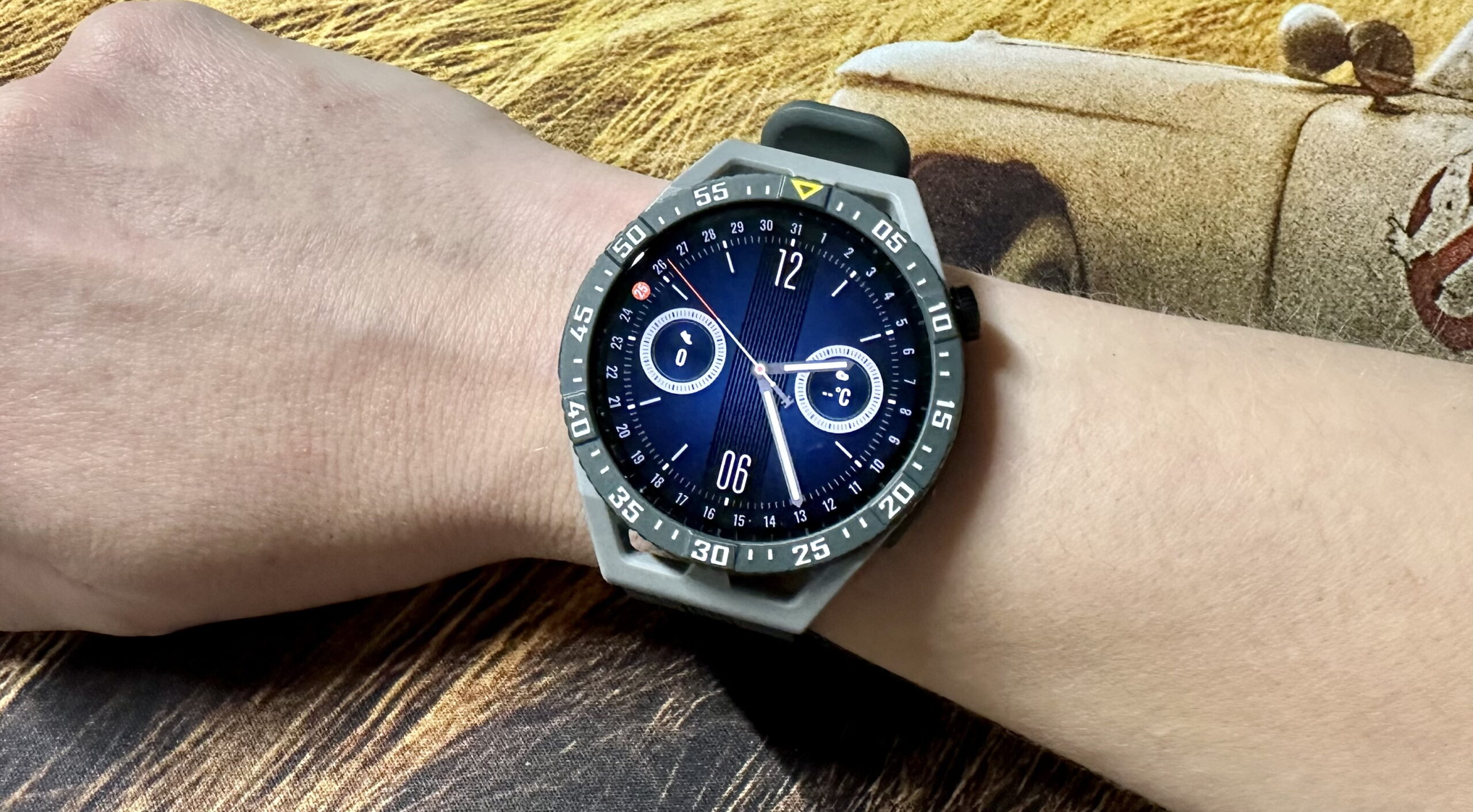 Also interesting: