Everyone is probably already aware that Huawei's relations with the American authorities have not gone well. Nevertheless, the former smartphone market leader does not give up, and continues to produce new models and develop its own software platform for them. In this review, we will get acquainted with the flagship Huawei P50 Pro and find out whether it is worth our attention, despite the lack of Google services.
Positioning, prospects, price of Huawei P50 Pro
I'll start with the introduction. The device arrived to us with a big delay – six months after the announcement (the P50 Pro was introduced in mid-summer 2021), two years after the presentation of the previous generation of the P40. First, the P50 appeared in China. And only at the beginning of 2022 it came to Europe. Accordingly, the device could not be based on the most powerful Snapdragon 8 Gen 1 processor, and received last year's Snapdragon 888.
This review was prepared by our Polish editorial board. The price of Huawei's flagship in Poland is 5,499 zlotys (already without discounts, pre-order is over), or about $1380. Yes, it's expensive. Very much so.

Here it is worth making a traditional digression about the fact that smartphones for Huawei are not a priority in markets other than Chinese (nobody cares about Google services there). The company has no plans to set sales records. Actually, in a recent review about the new mid-range Huawei Nova 9, we wrote about the same thing: Huawei is now releasing phones outside of China not for sales, but to show that they are still alive and kicking.
There was no point in dropping prices or making big discounts on the Huawei P50 Pro. It is a flagship in everything – materials, design, cameras, screen, sound and so on. And, frankly, it's not its fault that China and America are quarreling. In addition, Huawei is making efforts to help the users to officially access Google services. The Huawei shell is hardly different — a game center, maps, a video service, a cloud with backups, and so on. But you can also use Google services if you want, without difficulty and without root access.

Everyone knows that Huawei is also developing its own operating system. More precisely, it has already been developed, and in the summer we tested the MatePad 11 tablet on its base. Yes, and the Chinese version of the P50 runs on Harmony OS 2.0. But European smartphones have not received it. However, there is no difference: the software looks identical. It's just that in one case we have an Android with a Huawei add-on, in the other a Huawei operating system with an add-on for Android applications.
We will talk about the software in more detail in the corresponding section. And here I will just say that Huawei is now actually building a third software platform and ecosystem on the market. We have iOS, we have Android, MS tried and failed with Windows Phone. But more competition is better. Right now major services add links to App Store, Play Store and AppGallery from Huawei.

Of course, not everyone can buy a phone for that kind of money, and even with restrictions. In my opinion, the P50 Pro is more for wealthy techies, and the fans of the brand. Looking ahead, I will say that I really liked the device. This is really a top flagship. And I wouldn't cross out all its chances just because of the lack of Google services. I'm not forcing anyone to buy the P50 Pro, but it's worth paying attention to it.
Software and Google services are not Huawei's only problem. In recent years, due to the lack of access to patents, the company has lost the opportunity to use its own Kirin processors outside of China, Sony photosensors, as well as 5G modems. Add here the shortage of chips, which has been observed for the second year, and you can understand just how difficult it is to create the perfect Huawei phone. They had to switch to OmniVision cameras, as a chipset we have an old familiar SD 888, but with a locked 5G module (China got Kirin 9000).
Read also:
Full specifications of the Huawei P50 Pro
Screen: OLED, 6.6 inches, 2700×1228 resolution, 120 Hz refresh, HDR10+ support, 1 billion colors
Processor: Qualcomm Snapdragon 888 4G (5 nm, 1 core Cortex-X1 2840 MHz, 3 cores Cortex-A78 2420 MHz, 4 cores Cortex-A55 1800 MHz)
Video Accelerator: Adreno 660
Memory: 8 GB RAM, 256 GB ROM, NM (Nano Memory) card slot up to 256 GB
Battery: 4360mah, Huawei SuperCharge 66W fast charging, 50W wireless charging, Reverse wireless charging
Main Camera:

50 MP True-Chroma Camera Module (Color, f/1.8, OIS)
40 MP True-Chroma Camera Module (Mono color, f/1.6)
13 MP Ultra-Wide Angle Camera Module f/2.2
64 MP Telephoto Camera Module (f/3.5, OIS), with autofocus

Front-facing camera: 13 MP, Wide angle, f/2.4, with autofocus
Communications:

Wi-Fi a/b/g/n/ac/ax, 2×2 MIMO, HE160, 4096 QAM, 8 Spatial-stream Sounding MU-MIMO
Bluetooth 5.2, SBC, AAC, LDAC
NFC
GPS (L1 + L5 Dual band) / AGPS / GLONASS / BeiDou (B1I + B1C + B2a Tri-band) / GALILEO (E1 + E5a Dual band) / QZSS (L1 + L5 Dual band) / NavIC
USB Type-C
4G FDD LTE: Bands 1/2/3/4/5/7/8/12/17/18/19/20/26/28/32/66; 3G: Bands 1/2/4/5/6/8/19; 2G: Bands 2/3/5/8
IR port

OS: Android 11 with EMUI 12 shell
Materials: glass and metal housing, IP68 water protection
Dimensions and weight: 158.0×72.0×8.5 mm, 195 g.
What's in the box
In the box with the phone there is a 66-watt power supply (thank the heavens), cable, documentation and a silicone case.


The case is very ordinary, it protects the screen, as it rises a little above it, but the camera unit is not very much. It will probably turn yellow over time. In any case, it's good that the case is available from the box, since it would be awful to accidentally drop an unprotected phone with a glass back panel.
Initially, the protective film is already glued to the phone.

Read also: Huawei MateBook 14s laptop review: 90 Hz and premium design
Design
I honestly admit that lately I have been somewhat tired of testing the same type of mid-ranger from Motorola, Oppo, Xiaomi and so on. I have nothing against them, and there are very interesting cases, but I wanted to test a full-fledged flagship. And finally, the opportunity presented itself.

The Huawei P50 Pro looks great! You can immediately see that this is an expensive premium model for a lot of money. The case is made of glass and metal. More precisely, the frame is metal, and the glass is on the front and back panels. There is no information about whether it is Gorilla or some other animal, but the glass is as strong as possible. The oleophobic coating is also fine. Fingerprints remain on the screen, but are almost invisible.
As already mentioned, the screen is protected by a film. It can be used for a while, but it will become unusable in a few weeks. This is an ordinary hydrogel film, and characteristic dents appear on it.
In addition, it collects a lot of fingerprints and, worst of all, a lot of dust! The photo below is not for the faint of heart.


However, it's still good that the film is there initially. I think many users will not tear off the film even after it loses its  appearance. Because it is difficult to find a good film that does not interfere with the operation of the in-screen fingerprint sensor, and, what is also important, works on the display with rounded edges like the P50 Pro. However, I have not used any films for a long time and I would not advise you. Modern screens are well protected from scratches, and if small ones appear, it's not that bad. Although it's up to you, of course.
Well, right away, let's discuss the rounded edges of the P50 Pro display. They are not slightly rounded like on other phones, but noticeably bend on the sides. At one time, Samsung came up with this in the Edge series and actively advertised Galaxy flagships and their "infinity" displays. I know that a lot of users don't like such screens. The disadvantages include the inability to successfully select a protective film (I have already spoken about this, to hell with the film), erroneous touches (they did not happen to me), image distortion at the edges (I would not say that it is noticeably distorted).

In short, as you probably already realized, I like such screens. I think it is, firstly, BEAUTIFUL. It stands out among other models, since the bezels are almost invisible. Secondly, it is ergonomic. The beveled edges allow you to make the screen and the phone itself narrower. Because of this, it lies better in the palm of your hand, and it is more convenient to control it with one hand.

Samsung once came up with the idea of using beveled sides to call applications from the EDGE panel, and Huawei repeats this idea. The panel is customizable.

At one time, I used Samsung S8, S9, S10+ smartphones with such rounded displays on the sides. I adored them. Now I have a huge iPhone 13 ProMax, with the ergonomics of which I have never fully come to terms. And picking up the P50 Pro after it was like a breath of fresh air. In short, I really liked the design of the Huawei flagship. And you, of course, have the right to your opinion. Share it in the comments!

As I said, the bezels are minimal. The front camera is embedded in the screen, it's large, but the module is also high-quality, not for show. If you still remember, the P40 Pro had a stretched "black hole" of the front-facing cameras, and it looked, to put it mildly, not great. It's better now.
On the back of the Huawei P50 Pro is the camera that attracts the eye. When I first saw himit before the announcement, I called it ugly. But in real life it's not scary at all.

I advise you to get acquainted with the P50 Pro live — it actually looks very nice.
In the first "window", three camera modules are arranged in a triangle — the main one, monochrome and wide-angle. In the lower window there is only a second flash, a periscope telephoto lens and a microphone hole.

The modules protrude above the surface of the case, but not as much as other flagship smartphones. Between the black circles there is another small "window", similar to a flash. It is a multispectral sensor, whose task is to display colors more accurately and correct white balance.
Interestingly, the black version of the Huawei P50 Pro has a gold edging of the camera modules. And since we're talking about colors, only two options have arrived from China to other markets — gold (closer to silver, as you can see from my photos) and black (actually black and gold). There are also white, pink and blue versions with the wave effect, but for some reason Huawei decided not to "export" them.

On the right side of the smartphone there are keys — on/lock and volume control. I have heard opinions that the buttons are uncomfortable because they are too narrow and tight. But personally, I didn't have any inconveniences. In addition, most users will still put a case on their smartphone.


On the left there's nothing.

On the lower edge of the Huawei P50 Pro there is a slot for two SIM cards (or NM memory cards in SIM card format — they are rare and expensive, used only in Huawei), a microphone, a Type-C connector and the holes of one of the stereo speakers.


On the upper end there is a second speaker, additional microphones, an IR port for controlling household appliances (a popular topic in Chinese smartphones, there is a built-in application for this).

I have already compared the P50 Pro with the iPhone 13 Pro Max and said that the Huawei model is better. But even if you don't compare it with the most monstrous smartphone on the market, the ergonomics are fine.

The phone is not small, but also not huge, not too heavy (especially considering the glass-metal case), quite thin. It is convenient to use. At the same time, the phone is not very slippery.
The Huawei P50 Pro case is fully protected from water and dust according to the IP68 standard, which is good news. The build quality is perfect.
Read also: Huawei Watch GT 3 Elegant review: Smartwatch with HarmonyOS on board
Screen
The Huawei P50 Pro received a 6.6-inch OLED display with a resolution of 2700×1228 pixels. The DCI-P3, HDR10 and HDR HLG color space is supported, 1 billion colors. The screen is gorgeous, really worthy of an expensive flagship device. It's just great in terms of color rendering, viewing angles, black depth, and so on.

First of all, the clarity of even tiny fonts and elements caught my eye. This is all thanks to a resolution higher than the standard FullHD. Of course, 2700×1228 is not 3088×1440, like the top Samsung, but it's still noticeable.

The refresh rate of the screen is 120 Hz, so everything looks very smooth. Also note the 300 Hz polling frequency of the sensor layer, which will be useful to gamers.
The manufacturer notes that PWM (most often invisible flicker, usual for OLED screens) operates at a frequency of 1440 Hz, so it is even more invisible, even with minimal illumination. Independent studies confirm this. There is also an option to reduce flicker, which can be activated in the settings. But I didn't notice any PWM in the basic mode either.

Standard display settings are available — dark theme, vision protection (minimum blue glow), color mode and temperature. The refresh rate is also configurable – dynamic (the phone will automatically select the frequency depending on the application used), high or standard (60 Hz). The resolution can also be maximum, lower or automatic.
I will also note here that Huawei P50 Pro has a full-fledged AoD mode. Its design is easy to customize to your taste, there are plenty of options, it is also available to work on a schedule or for a while after touching the screen — to save battery.

The brightness of the screen is high, good even outdoors on a sunny day.

Read also: Huawei MateView monitor review: Good looks, and what else?
Hardware and performance of the Huawei P50 Pro
As we found out in the introduction, Huawei's flagship is based on last year's top-end Qualcomm Snapdragon 888 chipset. It's not even an overclocked SD888+. And certainly not the most advanced Snapdragon 8 Gen 1. Thus, we have an expensive flagship with last year's chipset, and even with 5G blocked. Is it bad? Subjectively, no, the 888th is still quite productive and its power reserve will last for a long time.
The amount of RAM is 8 GB. Of course, flagships with 12 GB have been available for a long time, but 8 is also enough for any tasks, there are no problems with multitasking. By the way, there is a P50 Pro version with 12 GB of RAM in China, but it is unlikely to appear in other markets.
The storage is 256 GB. In one of the SIM card slots, you can install a memory card of the NM format, which is used only by Huawei. Such cards are sold few places and are expensive, for example, 256 GB costs about $80. However, 256 GB (about 230 GB is initially available to the user) should be enough for the vast majority.
Memory is very fast, RAM is UFS 3.1, up to 42,000 MB/s, UFS 3.0, with a speed of 1200/830 MB/s (read/write).
Everyone knows that Snapdragon 888 suffers from excessive heating. In normal use, I often noticed the heating of the smartphone in the area of the cameras. But if you run a stress test, the front panel can heat up to +41 degrees, and the back panel can heat up to 45-47 degrees. But this is still a rare scenario, frankly speaking, there are almost no heavy games in AppGallery that could overheat the device like that. Throttling is also present, in the 3D Mark Wild Life Extreme Stress test, the smartphone got 58-59% stability.
If you are interested in synthetic tests, then I inform you that in AnTuTu the smartphone scored 782500 points, in Geekbench 5 1108/3145 points (single core/multi core), and in the benchmark 3DMark Vulkan 1.1 5650 points.
Read also: Huawei MateStation S review: Compact PC for home and office
Connectivity
What we have here is the latest version of Wi-Fi 6, Bluetooth 5.2, NFC, all current types of satellite navigation. There is no 5G, as Huawei does not have access to the relevant patents. But even in those countries where 5G has been working for a long time, this is not critical, since 4G speeds are more than enough for tasks performed on a smartphone. Although objectively this is, of course, a minus, since even mid-rangers for 200+ bucks have 5G now.
Cameras
Well, let's talk about what is most interesting in this phone. Huawei has always been a leader in the camera segment – both in terms of modules used and of post-processing. It seems that nothing has changed, since the P50 Pro has already been tested by the editors of the authoritative resource DxOMark and got to the first place in their smartphone rating. An advanced flagship with advanced cameras branded by Leica. Let's see how good it is.

Huawei overdid it a bit with marketing slogans, and the brief for journalists is full of expressions like XD Optics (Huawei XD optics), XD Fusion Pro (image processor), True-Form DualMatrixCamera (optics design), True-Chroma Display, True-Form Dual-Matrix Camera, True-Chroma Shot, AIS Pro True-Steady Shot, True-Focus Fast Capture, Super Color Filter System and etc. So, faster, higher, stronger, super optics, super software processing, and so on and so forth.
Available:
The main 50 MP module is f/1.8, 23 mm, with optical stabilization, the technology of combining pixels is used, so that the images are in a resolution of 12.5 MP;
Monochrome 40 MP module f/1.6, 26 mm – a long-standing feature of Huawei, familiar from the P20 series, allows you to get as much light as possible even in the weakest light;
Wide-angle 13 MP module, f/2.2, 13 mm;
A 64 MP telephoto lens, f/3.5, 90 mm, with optical stabilization, pixel combining technology is used, so that the images are in 16 MP resolution;

There is also a multispectral color temperature sensor, which helps the phone to choose the perfect white balance and better transmit shades. The photo is processed by an advanced True-Chroma Image Engine processor based on the XD Fusion Pro mechanism. True-Steady Shot helps, as well as True-Focus Fast Capture, which prevents from getting blurry shots.
The P50 Pro cameras are as flagship as they come. It is no worse, and in some ways better than the competitors.

Photos from the main camera are beautiful in any lighting conditions. The above-mentioned True-Focus Fast Capture really works! No matter how many times a cat or a child moved abruptly, I managed to capture a clear moment. The colors are natural, precise, pure. The color temperature sensor helps to choose the white balance very well. Including, for example, skin tones. Autofocus is fast and clear.
ALL PHOTOS IN THE ORIGINAL RESOLUTION
Night photos/photos in low light are also beautiful. In normal mode, the phone catches a lot of light and produces clear pictures, without noise and with good color reproduction. Take a closer look at the latest photo of the office building (preferably in the original size, you will find it here). You can even see monitors, tables and every little thing!
You can shoot even in a room where I can hardly see anything myself — but the camera does. Examples:
In night mode, the P50 Pro produces almost the same pictures as in standard mode. The color rendering is slightly different, but there is no decisive difference. In the examples below, the night mode is on the right.
Sometimes it even happens that the photo in night mode comes out darker than in normal mode. Perhaps these are software issues. Examples (night mode on the right):
More importantly, photos taken in night mode are less likely to be fuzzy. The reason is simple — their creation takes a few seconds (the phone decides how much, but usually a couple of moments), and during this time several images are created, which the algorithms then combine. But if you just hold the phone without moving in normal mode, the effect will be the same. Here are more examples, night mode on the right:
The wide angle camera also shoots very well. The viewing angle is large, there are no distortions at the edges of the frame, the detail is the highest. Autofocus is fast and clear. For comparison: photos from a regular module (left) and at a wide angle (right):
Good wide-angle photos are obtained in the dark, among other things. And, of course, night mode is also available.
A wide-angle lens, thanks to the presence of autofocus, can take macro photos at a distance of 2.5 cm. Even the iPhone have something like that. When you get close to an object, the camera switches to macro mode by itself. However, it is not always necessary. There are situations when the camera is still able to focus, and switching to a wide angle in macro mode reduces the quality and resolution. The iPhone has solved this problem, now there is a separate icon for quickly enabling/disabling macro mode. But in the Huawei P50 Pro, you have to surrender to the mercy of algorithms. In general, photos in macro mode are neat, see for yourself:
One of the most striking features of the P50 Pro cameras is a periscope telephoto lens with a focal length of 90 mm. I have previously seen a similar solution only in the Motorola Edge 20 Pro. Such a lens allows you to zoom in on objects with almost no loss of quality. The camera interface offers to make 3.5x and 10x zoom. The quality is simply gorgeous, look at the examples below – respectively 1x, 3.5x, 10x. You can spy with this smartphone! You can see the faces, you can see the flowers in the windows.
Even in the dark, as you can see above, the periscope lens copes perfectly.
The camera interface also offers magnification up to 100 times, but with the help of software processing. The quality is very weak, something like that:

The front-facing camera has a resolution of 13 MP and is equipped with autofocus. It has a good viewing angle, the photos are clear, sharp. Here are some examples in different lighting conditions:
If it is completely dark indoors or outdoors, the camera will automatically turn on the super-backlight — a wide white frame on the screen combined with peak brightness. I won't say that it significantly improves the way you look, but at least you will be visible.
An example of such a photo (on the right without backlight, very dark conditions):
There is only one camera for selfies, but it has three options for photographing face – W (wide), 0.8X and 1X, which correspond to a focal length of 18, 21 and 27 mm.
The Huawei P50 Pro records 4K video at 60 frames per second. Competitors have more, but this is more of marketing – the main thing is 60 fps and good stabilization. 1080p mode is also available at 30/60 fps.
You can shoot video on all modules (only wide-angle is limited to 30 fps), the video quality is excellent. Optical stabilization works very well. For fans of effects, a slow-motion video mode is provided at 960 fps.
In the camera UI, shooting modes are easy to access – photo, video, portrait, Pro, aperture (you can select a simulated aperture in the range from f/ 0.95 to f/16, and after shooting change it and the desired focus point in the gallery) and others.
The "More" item opens additional options – slowmo, panorama, monochrome photos (you can use the monochrome lens), AR Lens, timelapse, photos with stickers (mostly in Chinese), document scanning, double shooting from the main and front cameras, photos in full resolution (without combining pixels, there is no difference), master stories (a video is created for a few seconds with different templates), snapshot (action photos, for sports events, for example).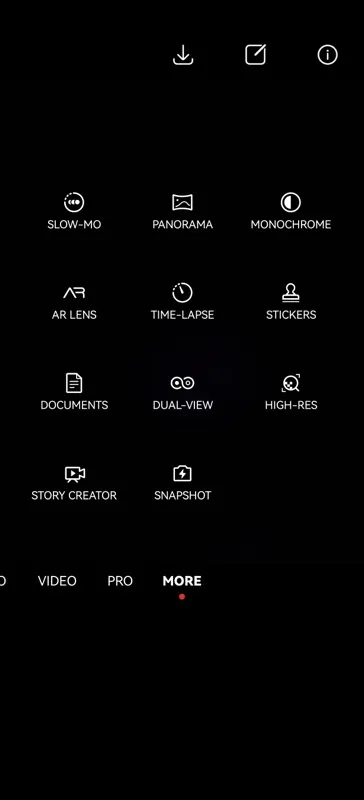 On the viewfinder in the upper left corner, you can enable or disable "live photos" (like on an iPhone – the camera records a couple of moments of video before the photo).
In the upper panel there are icons for enabling AI Lens mode (determining the contents of the photo), activating intelligent photo enhancement (AI will detect the scene and somehow tweak the settings, but I didn't notice the difference), quickly turn on the flash, select Leica profiles (check out the screenshots) and go to the general camera settings.
The general settings are minimalistic, if not meager. Of the useful things there, you can, for example, enable the Ultra snapshot function — quick launch of the camera by double-clicking the "volume down" button.
Read also: Huawei Smart Scale 3 review: a must-have gadget for the whole family
Software
In the introduction, I already mentioned that the device runs on Android 11 with an EMUI 12 shell.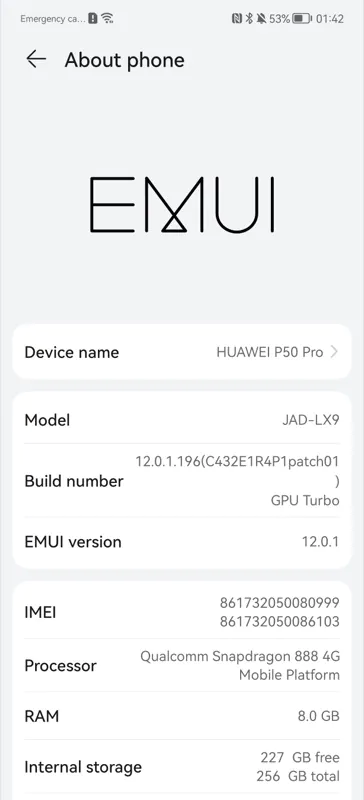 I think it makes no sense to talk about updating to Android 12, an update to HarmonyOS 3.0 will arrive sooner. And now only the Chinese version of Huawei P50 Pro is running on its own OS. However, there is no visual difference between these two options. In the summer I tested a Huawei tablet on HarmonyOS, I know what I'm talking about.

I will not dwell in great detail on the shell and firmware, as I described in detail the software of the MatePad 11 tablet. But I will give you a brief introduction.
Firstly, the shell is very beautiful. You don't recognize Android at all, a slightly different structure (similar to iOS), other animations, the font is nicer.
Read also: Huawei MatePad 11 review: Testing the first HarmonyOS tablet
How to live without Google, payment via NFC
Secondly, everyone is probably interested in the main thing — what is it like to live without Google services. When I posted information on social networks that I was testing the P50, I was asked about Google fifty times.
And, as I already wrote in the introduction, Huawei has done everything so that the absence of GMS (Google Mobile Services) does not seem to be a problem. The software is similar. But, obviously, someone will still want to use Google services. There are no problems with this either, and root is not required. There are special applications (the most popular is Gspace) that mimic another smartphone and allow you to run the vast majority of Google applications – Gmail, YouTube (with Premium), Maps, Drive, Photos, Tables and Google Docs. Not amazing, but in practice there is no difference from a smartphone with Google services. The issue is that the free version of software has ads, you better pay for it.
I will not go into details, as we have already written about it. In fact, there is only one problem – contactless payment. There is NFC, but there is no Google Pay and no way to imitate it. There is, of course, Huawei Pay, but at the moment only residents of Russia, Hong Kong and Macau, Pakistan, Singapore, Thailand and Malaysia can use it. In other countries, you can only use fitness bracelets and watches with payment support (Mi Band, Garmin) or financial applications that offer the possibility of payment using NFC. Among them are Revolut, Curve (but they are not available in all regions yet).

In Poland, several banks offer payment functionality in their proprietary programs. You activate it once, and then you use it like Google Pay – just by putting the unlocked phone to the terminal. Very convenient.

Another problem that you may encounter is the inability to launch some games, the "insides" of which are tightly connected with GMS. Like, for example, Pokemon Go or Call Of Duty.
And, of course, there is no Google Play, instead it has its own software catalog called AppGallery. There are more and more apps that appear every day. Again, living in Poland and as a journalist receiving news from Huawei, I know that a lot of local and useful software appears — food and goods delivery services, online stores, taxis, bank applications, streaming video services, books, and so on.
Installing .apk
But still there are very many apps missing. Instagram, Facebook, Twitter, Instagram, Facebook are all nowhere to be find. None of these applications are in AppGallery, but Huawei gives links to the APKPure website, from where you can download the .apk file and install it immediately. There are, of course, warnings that you are switching to an external source.
It's not better with games, mostly the store is littered with dull casual stuff with advertising. And AppGallery is annoying because it shows ads for a few seconds at launch. Be classier, Huawei!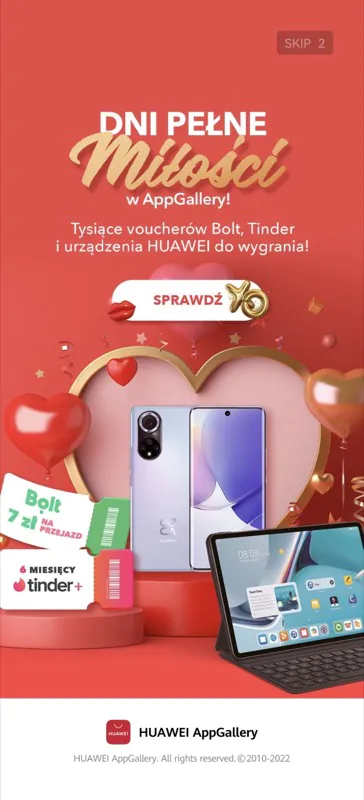 Still, AppGallery is optional. In any case, we have an Android phone on which you can install software bypassing any stores. And, by the way, the transition to HarmonyOS won't change a thing. Instagram Facebook, FB Messenger, Instagram, WhatsApp, Twitter, Outlook, Skype, Zoom, Waze, Uber, etc. can be installed in just a couple of taps! The inly issue is with heavier games that download additional resources, they cannot be installed simply through .apk, but you also need to copy OBB files to certain folders on your smartphone. I have not tried to do this. And in general, I just recommend that you install APKPure on your smartphone in the form of an application, so that there will be no problems with software updates later.
Firmware and shell features
I'll briefly show you the main built-in applications. For example, Petal is an analog of the Google app with news, search, places nearby, and so on. It also acts as the "Today" screen, called by swiping to the right on the main desktop.
Read also: Huawei Watch GT 3 Elite review: Sporty elegance
There is also a game center, where your progress can be synced with your account. Nothing we haven't seen from Google.

There is an application for reading books. The choice of languages is limited.
There are also programs for listening to music and watching videos. Huawei Music us useless in unsupported countries: all you get is unknown stuff nobody probably wants. But several European countries are supported, with the tracks from Warner Music label, Sony Music and Universal Music. There are also built-in sound presets. In the catalog with videos, you can also watch movies, not all of them for free.
Of course, there are also Petal Maps – with reviews of places, building routes and so forth. There is little user content compared to Google, but it's good for navigation.
The Huawei Participant Center app is also pre-installed – there are the latest news, information about promotions, as well as the way to contact support.
There's also the file manager, documents (presentations, tables, etc.), Huawei Wallet (you can add discount and gift cards), cloud (full-fledged, with synchronization of everything, 5 GB is available for free), phone search utility, video editor, home appliances management via IR port, browser, phone manager (optimization) and so on.
Of the features of the system, I will note the window mode. You can run a program in a separate window, move it, resize it, collapse it. You can keep several windows minimized.
Huawei is actively trying to build its ecosystem. My husband uses a MateView monitor with an NFC stand, on which you can put a P50, and the screen is immediately displayed on the monitor. I don't know how often someone needs it, but it's a neat trick. If you have a Huawei laptop, then you can use it like in the Apple ecosystem to perform end-to-end copy-paste, and transfer files.
To communicate with the ecosystem, there is Device+ in the control panel (in HarmonyOS it is called Super Device). I only had headphones in it, since I use the FreeBuds 4. And the connection happened "magically" – it was only necessary to open the lid of the case, as the earphones appeared. In general, everything is like Apple – beautiful and tasteful!
There are gestures, as well as the Celia voice assistant.
When the screen is locked, you can tap to call functions for quick access — a voice recorder, a flashlight, a calculator, a timer, photo recognition (similar to Google Lens). You can call the camera with a swipe up from the lower right corner, like on most Android smartphones.
Even on the locked screen, you can swipe to change the wallpaper, there are many beautiful ones in the default selection.
Read also: Huawei MateView monitor review: Good looks, and what else?
Unlocking
The Huawei P50 Pro is equipped with an in-screen fingerprint scanner, as befits a flagship. The sensor is optical, it does not work as fast as we would like.
I once argued that an in-screen scanner is very convenient, and nothing else is needed, but having used an iPhone for a year, I got used to Face ID. So, Huawei also offers facial recognition. It's a convenient combo.
Face recognition is fast and clear, I didn't notice any difference with iPhone. But the predecessor of the P40 Pro had a large notch for the front for a reason — it used a camera system for 3D Face ID, like the iPhone (a more reliable option). Now the notch is elegant, without an advanced facial recognition system, but it works just as good. Even in poor lighting.
Sound
The sound of the P50 Pro is at the flagship level. There are two speakers on the upper and lower edges of the case, so the sound is stereo. The volume is high, the quality is great. The sound is voluminous, with wide dynamic range, and noticeable bass. The headphones also have great sound, but you will have to use wireless headphones, since there is no 3.5 mm jack.
SBC, AAC, LDAC and L2HC are supported. In the sound settings, you can find Huawei Histen effects with presets.
And there is also a Sound Booster option in the settings. It allows you to leave the phone with the Sound Booster activated and the screen turned off, and listen to what's going on through headphones. Of course, you must be within Bluetooth range. The function can be used to turn the P50 into a baby monitor. Or to eavesdrop, I guess.

And also – although there is no separate section for this — the P50 Pro has a very pleasant haptic feedback.
Battery
The smartphone is equipped with a 4360 mAh battery. It's not much, but Huawei apparently didn't want to make the phone even bigger. In addition, the processor is not particularly energy efficient. So don't expect miracles.
The phone offers about 5 hours of screen time with automatic brightness and 120 Hz. In practice, with active use (social networks, photos, building routes, casual games, a few calls, etc.), the smartphone can live through the day, but with difficulty. In the evening, I had about 10-15% of the charge left. Reducing the resolution, the refresh rate, and abandoning AoD (+20% battery life) can help save the battery. But what's the point of buying a gadget stuffed with technology and turning everything off?
GSMArena conducts detailed tests of battery life, and here's the comparison with competitors. Not great.

Fast charging is supported, a 66W adapter is included. The phone sucks in 30% in less than 10 minutes, 40% in 15 minutes, 70% in 30 minutes, and it takes less than an hour (50-55 minutes) to fully charge.

There is also wireless charging, up to 50 watts. To use it, you need a compatible charger (they are quite rare and expensive). There is reverse wireless charging.
Читайте также: Обзор Huawei WiFi WS5200 v3: Доступный двухдиапазонный роутер
Verdict
So, a lot of words. What conclusion can be drawn from the results of testing the Huawei P50 Pro? Actually, I can repeat what I said at the very beginning — this is a 100% flagship. Gorgeous materials, IP68 protection, perfect build quality, unusual design, amazing screen in all respects (resolution, frequency, no PWM, color reproduction), impressive cameras (very clear photos, even in the dark), clear sound, good performance, beautiful and comfortable EMUI shell. You can, of course, find fault with the processor, which in 2022 is no longer at the cutting edge of technology and likes to heat up, but the phone appeared in Europe with a six-month delay.

Naturally, it is impossible not to find fault with the lack of Google services, but the P50 is not to blame for this. At the same time, Huawei offers similar services, and Google services themselves can be used with the help of "intermediary" applications. That's no Google Pay, but there are alternatives. Well, the battery could be better. The lack of 5G and support for microSD isn't great, but hardly all that important.
In general, if all this beauty was cheaper, someone would probably think about buying it. So, as I said at the beginning, we have a phone for wealthy techies who are ready to try something new. Huawei itself understands this and does not, as it seems to me, bet on record sales. The P50 is a premium device designed to impress.

I think it doesn't even make sense to compare the model with competitors, as I usually meticulously do in my reviews. Last year's Samsung S21s are already noticeably cheaper, while not worse in terms of hardware, they shoot great and are equipped with Google services. The latest Samsung S22/S22+ is also cheaper and works on a new generation of chipsets. And the most advanced Galaxy S22 Ultra with a stylus is not much more expensive than the P50 Pro. I won't even mention the flagships from OPPO, Motorola, Xiaomi, OnePlus and others like them, the prices are much lower there, which justifies some shortcomings.
The Mi 11 Ultra is right behind the P50 Pro in the DxOMark camera rating. The device is very scarce, it costs less than the hero of the review. In general, the P50 Pro falls into the price category of iPhones, but there is also no point in comparing – whoever chooses Apple will not even look towards "stripped-down" Androids, and Huawei's own ecosystem is not at the level of Apple yet, with all due respect.

Well, what do you think about Huawei P50 Pro? Would you buy it? If so, why? If not, then also share your thoughts in the comments!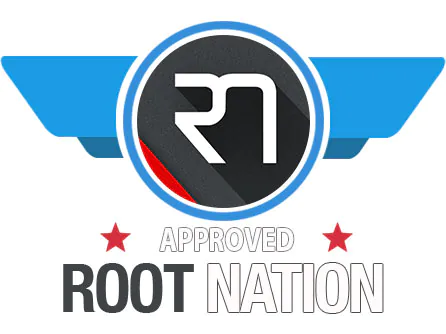 Where to buy
Read also: