Acer held its spring event to launch new products. Several new gaming products within the Predator and Nitro series, several new TravelMate laptops, an update to the ConceptD series for content creators, a brand new premium Acer Chromebook Spin 714 transformer, and a rugged 10-inch Acer Chromebook Tab 510 – that's what's been announced.
Acer Predator Helios 300 SpatialLabs Edition
Acer has announced a new gaming laptop Predator Helios 300 SpatialLabs Edition. The laptop allows to play 3D stereoscopic games without special glasses and supports more than 50 games at startup. It received a 12-generation Intel Core i9 processor, NVIDIA RTX 3080 laptop graphics, 32GB of DDR5 RAM and M.2 PCIe 4.0 storage in a RAID 0 configuration. As explained by Acer, the 15.6-inch 2D UHD display connected to a liquid crystal biconvex lens that can efficiently switch between 2D and 3D modes.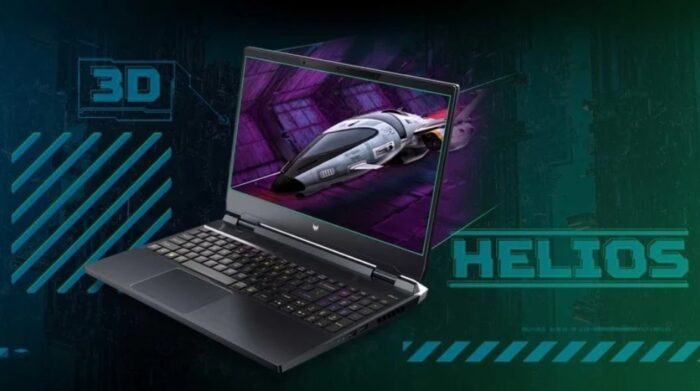 The Acer Predator Helios 300 SpatialLabs Edition is expected to go on sale early in Q4'22 at a starting price of around $3400.
Acer Predator Triton 300 SE
If you're looking for a more traditional gaming experience, Acer has also introduced a couple of new versions of the Predator Triton 300 SE. The first is an update to the 14-inch model, which now has an Intel Core i9-12900H processor, as well as an NVIDIA GeForce RTX 3060 graphics for mid-range gaming. The previous model used Intel H35 series processors, so the processor received a major upgrade to 45 W TDP. There is also an option of up to 32 GB of 5200 MHz LPDDR5 RAM and 1 TB SSD.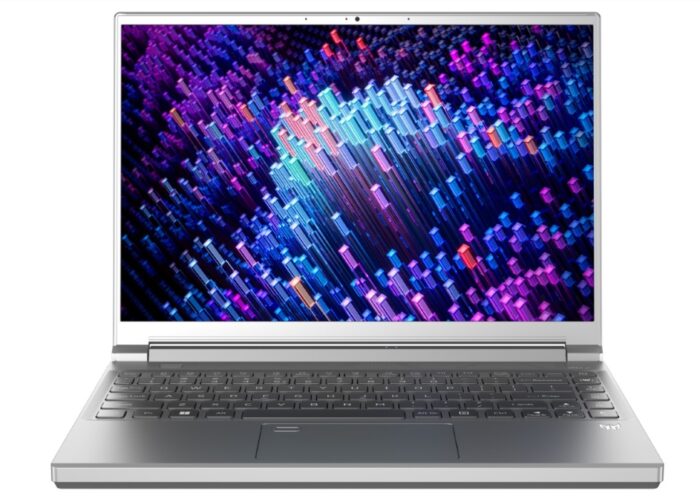 This new model is also equipped with an improved display with a 16:10 aspect ratio. The base model has a Full HD+ panel (1920×1200) with a refresh rate of 165Hz, but you can switch to the QuadHD+ display (2560×1600), which also has a brightness of 500 nits and the same refresh rate. Or you can choose the new 2.8K OLED panel (2880×1800), which is also a clear and bright option.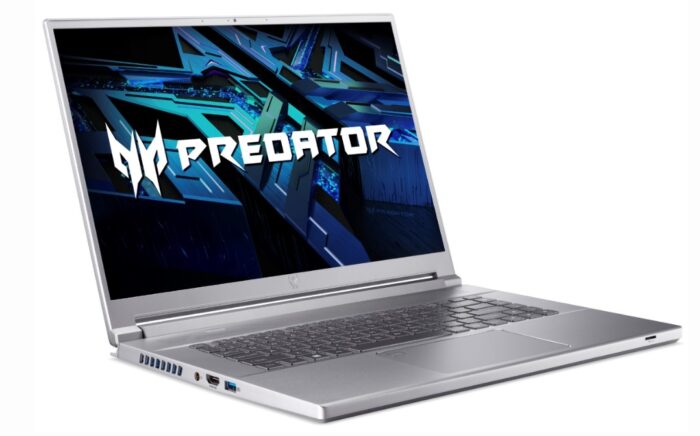 The most important news here is the addition of a 16-inch version of the Predator Triton 300 SE. This model comes with an Intel Core i7-12700H processor, but the graphics can be upgraded up to NVIDIA GeForce RTX 3070 Ti, which is much more powerful than what you can get on the 14-inch model. It also can be configured with up to 32GB of 4800MHz DDR5 RAM, and you can get up to 2TB SSD storage in RAID 0.
Acer Predator XB273K LV та Acer Nitro XV272U RV
Acer also introduced a pair of new gaming monitors. Acer Predator XB273K LV is a 27-inch IPS panel with a resolution of 4K (3840 × 2160). This monitor has a refresh rate of 160Hz and a response time of 0.5 ms. It has two HDMI 2.1 ports (which means you can play 4K 120Hz with PlayStation 5 and Xbox Series X), one DisplayPort 1.4 and one USB Type-C port, which provides power to the laptop at 65 watts.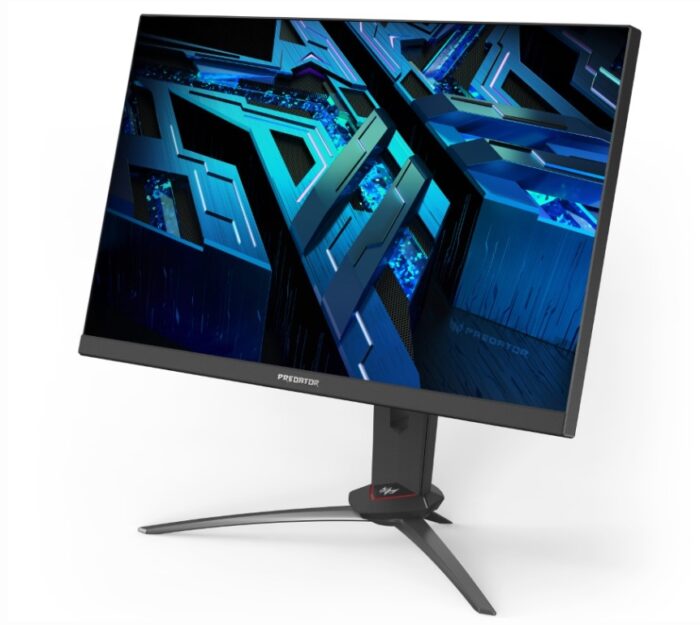 If you want something more affordable, the Acer Nitro XV272U RV may be more appropriate. This is a 27-inch Quad HD monitor with a refresh rate of 144Hz (up to 170Hz when overclocked) and a very low response time of 1 ms. The display is certified to support DisplayHDR 400, and the panel covers 95% of DCI-P3 with Delta E<1, so color reproduction should be very good.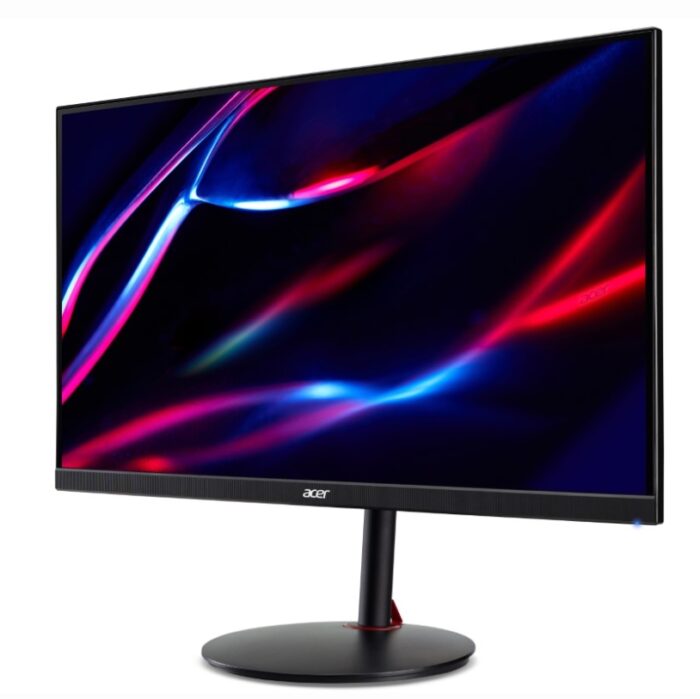 The Acer Predator XB273K LV will cost €949 in Europe. The Acer Nitro XV272U RV will cost €399.
Acer TravelMate P4 and TravelMate Spin P4
AS for the  TravelMate P4 duo, one laptop is a standard laptop and the other is a transformer. The standard TravelMate P4 is available in both 16-inch and 14-inch sizes, and the Transformer is only available in the 14-inch size, but both have a 16:10 aspect ratio and a FullHD+ (1920×1200) resolution.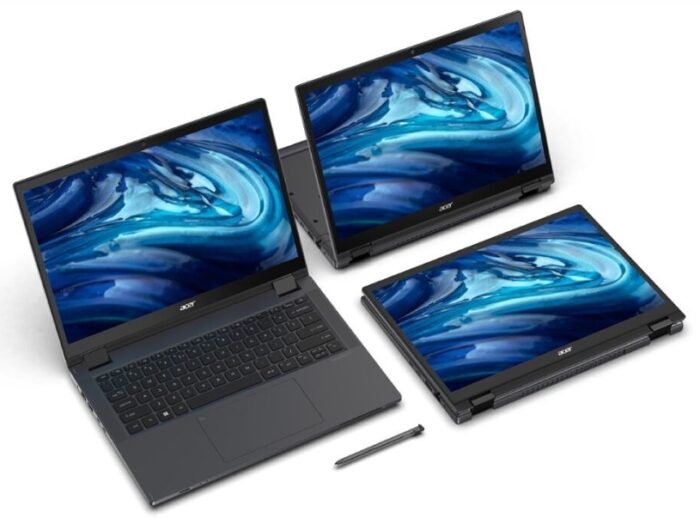 Both laptops are equipped with 12th generation Intel Core processors (up to Core i7) with vPro or AMD Ryzen 7 PRO processor, providing the performance you expect from a premium business laptop. They also come with up to 32 GB of RAM, which is DDR4 in Intel models and DDR5 in AMD versions, as well as up to 1 TB SSD storage. As you'd expect from a business laptop, connectivity is also one of the TravelMate P4 family's strengths, including Thunderbolt 4, USB Type-A, HDMI and Ethernet ports. There is also support for Wi-Fi 6E.
Prices for the standard laptop model start at $1099, and the TravelMate Spin P4 starts at $1199.
Acer TravelMate P2
If you want something more popular, there is also a new Acer TravelMate P2 laptop. This model will be available in either 14-inch or 15.6-inch, and both models have a more traditional 16:9 aspect ratio. It is only available as a standard laptop, so there is no support for touch input or pen.
Acer TravelMate P2 is equipped with 12th generation Intel Core processors with vPro, up to Core i7, as well as up to 32 GB of DDR4 RAM and 1 TB of SSD. It also supports Wi-Fi 6 and optional LTE connectivity in some markets. The Acer TravelMate P2 will go on sale in the third quarter for $899.
Acer ConceptD 5 and ConceptD 5 Pro
The ConceptD 5 series switches to a 16-inch display with an aspect ratio of 16:10, now you can get it with a 3840×2400 OLED display with up to 400 nits of brightness, which means darker black and brighter colors.
Acer ConceptD 5
It also comes with a maximum possible battery of 99.98Wh. This is the maximum capacity you will find on any laptop, because it is the maximum capacity you can take with you on a plane. Of course, it comes with Intel Core i7-12700H and up to NVIDIA GeForce RTX 3070 Ti with Studio drivers or on ConceptD 5 Pro you can get RTX A5500. It has a full-size SD card reader, HDMI 2.1 port, Thunderbolt 4 and other modern ports. ConceptD 5 will go on sale in August for $2,500.
Acer ConceptD 500 and ConceptD 100
The Acer ConceptD 500 is a 20-liter desktop computer, while the ConceptD 100 should be more compact. In the first case, the design was significantly changed: the wooden panel on top was removed and replaced with a wooden accent. Both devices are available with 12 generation Intel processors, although the ConceptD 500 tops with the Core i9 and the ConceptD 100 supports up to Core i7.
Acer ConceptD 100
In terms of graphics, the ConceptD 500 comes with the NVIDIA RTX A4000, and the ConceptD 100 can come with the NVIDIA RTX T400 or T1000. They both try to put as much power as possible in a stylish case, so naturally the ConceptD 500 is more powerful. The Acer ConceptD 500 will be available for €2599 and the ConceptD 100 for €999.
Acer Swift 3 OLED
Swift 3 OLED, a 14-inch laptop based on 12th generation Intel H-series processors. This means that it actually has a powerfull CPU with a TDP of 45 W, while the laptop itself is still only 17.9 mm thick and weighs 1.4 kg.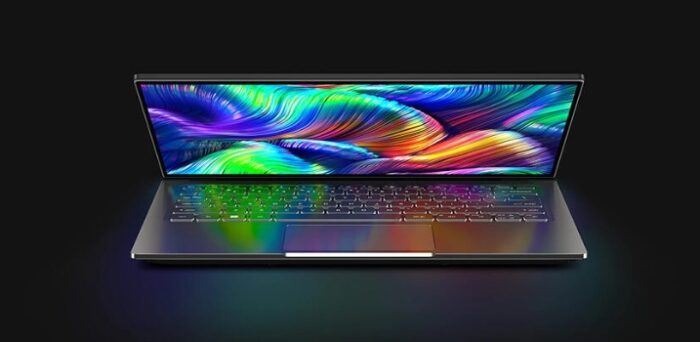 The screen is 2.8K OLED, and Acer promises a screen-to-body ratio of 92%. It supports 100% of DCI-P3 color gamut, which is to be expected from an OLED laptop like this. It also features an FHD webcam and Acer's Temporal Noise Reduction for better video in low light and AI Noise Reduction for the microphone.
Acer Spin 5 and Spin 3
Along with the Swift, there are several new versions of the Spin 5 and Spin 3. The Spin 5 expands to a 14-inch 16:10 display with a 2560×1600 resolution and a screen-to-body ratio of 88%. It comes with up to 16 GB of LPDDR5 memory and a PCIe Gen 4 SSD with a capacity of up to 1 TB.
Acer Spin 5
Acer also reports that the Swift 5 has a TwinAir cooling system, as well as D6 dual copper heat pipes, which helps improve thermal performance, which will lead to increased productivity.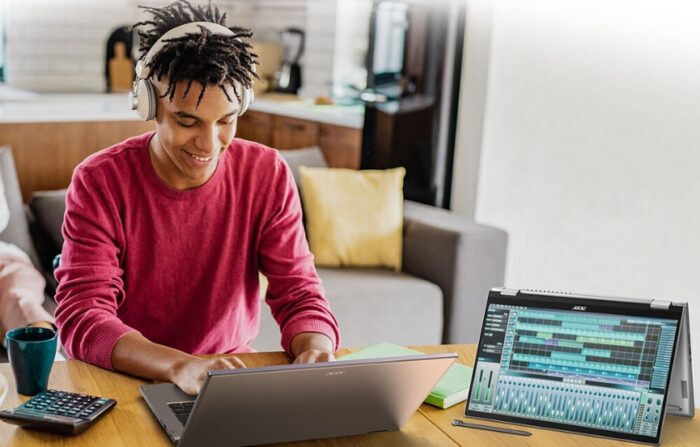 Acer Spin 3 offers slightly more than the entry level, but with an FHD 16:9 display. It is equipped with a 12th generation Intel processor and has a fast charge that will give you four hours of use in 30 minutes of charging.
Aspire Vero
Vero is a relatively new brand from Acer, which stands for a more eco-friendly products. These devices include the new Aspire Vero, all-in-one Veriton Vero and others.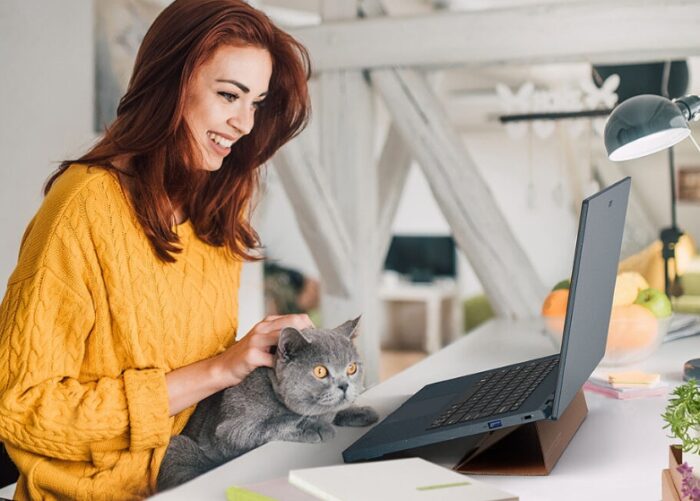 The Aspire Vero comes in 14 and 15 inch sizes with 16:9 Full HD displays. Both are available in Cobblestone Gray color, the 14-inch version also has Mariana Blue color, and the 15-inch version has Starry Black color. As for specifications, they are offered with 12th generation Inel processors, Thunderbolt 4 and so on. You also get a Full HD camera that meets the Intel Evo specification. Acer Aspire Vero will go on sale in September for $750.
Acer Veriton Vero
Acer Veriton Vero is a new all-in-one. It was made of 30% PCR materials, and Acer claims that the keyboard and mouse included are also made of PCR materials. Packaging is also 100% recyclable. In terms of specifications, it comes with a 12-generation Core i9, GeForce MX550 graphics processors, 64 GB of DDR4 memory and Wi-Fi 6E. Veriton Vero will go on sale in October for $799.
Acеr Chromebook Spin 714
The premium Acer Chromebook Spin 714 is a brand new product in the company's lineup. It is a 14-inch transformer with a 16:10 display, available in FullHD+ and QuadHD+ configs. The display is protected by Corning Gorilla Glass antimicrobial glass, and as it transforms, it supports touch and pen input with the included USI pen that has 4,096 pressure levels.
Acer Chromebook Spin 714
It is equipped with Intel 12th generation processors up to Core i7 with a choice of U15 or P series. It is also has a proven Intel Evo design that includes benefits such as Thunderbolt support and 10 hours of battery life. There are two Thunderbolt 4 ports, in addition to HDMI and USB Type-A. You can get an Acer Chromebook Spin 714 with 16GB of LPDDR4X RAM and 512GB of SSD.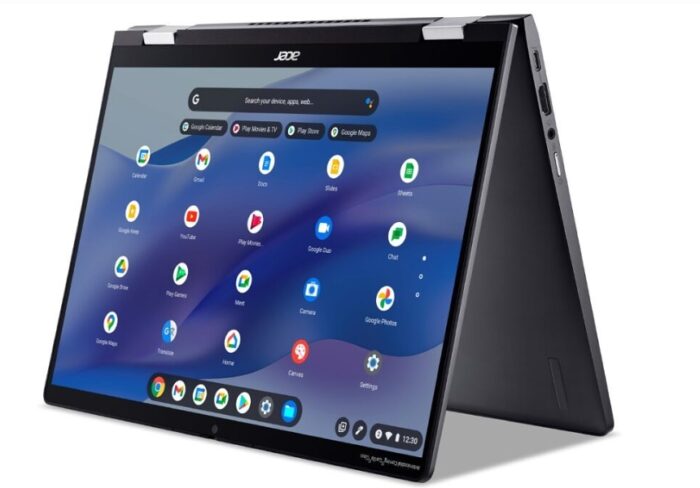 The Acer Chromebook Spin 714 also has a fingerprint scanner for biometric authentication. In terms of design, like most Acer chromebooks, the Spin 714 meets the MIL-STD-810H strength standards, so it should last for a long time. The Acer Chromebook Spin 714 will go on sale in August for €879 in Europe.
Acеr Chromebook 510
If you need something more portable and reliable, the Acer Chromebook Tab 510 may be a device for you. This is a 10.1-inch tablet with a 16:10 display and FullHD+ resolution. It runs on the Qualcomm Snapdragon 7c Gen 2 chip, which is quite common for lightweight chromebooks, and should provide you with stable performance at very low power consumption. The tablet also has an optional LTE connection, making it ideal for the work on-the-go.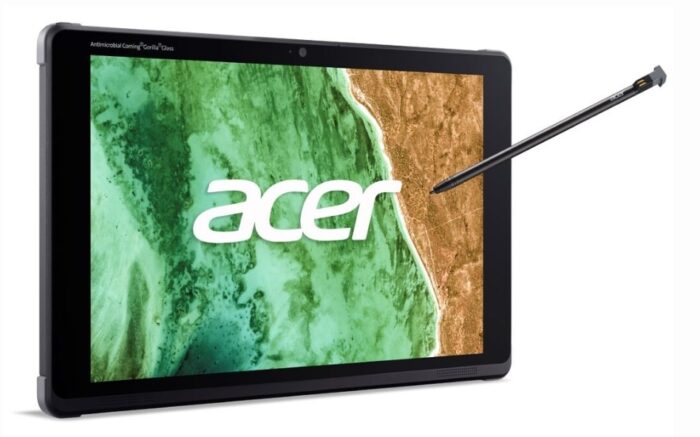 Durability is important for the Chromebook Tab 510, so it also meets the MIL-STD-810H strength standards. Acer has equipped the tablet with shock-absorbing bumpers at the corners, and a reinforced design protects the tablet from falls. The display is also protected by antimicrobial Corning Gorilla Glass, which is not only durable, but stays clean over time. It supports touch and pen input, and the built-in stylus offers 4096 levels of pressure sensitivity for drawing or taking notes.
As with other tablets, Acer Chromebook Tab 510 is also equipped with a pair of cameras. The front webcam is a 5-megapixel MIPI camera, and the rear camera has a resolution of 8 MP. The Acer Chromebook Tab will be available in July for $399.
You can also help Ukraine fight with Russian occupants via Savelife or via an official page of the National Bank of Ukraine.
Read also: