Last year, Google released an update for Google Fit that turned Pixel phones into the mobile heart and breath monitors. Features use your phone's cameras, microphone, and accelerometer to measure heart rate and respiration. It is reported that Google is now working on two new features for Android phones to better understand the quality of sleep.
The staff of 9to5Google found a line of code in the Google Health Studies app, which shows that Google is testing snoring and cough detection for Android. These features are part of the ongoing Google Health Sensing team's Sleep Audio Collection study. Google says the Health Sensing team is developing advanced features and recognition algorithms to give Android users a better idea of their sleeping activity.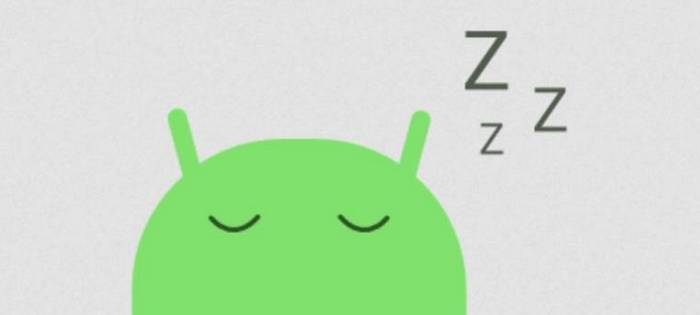 Night Cough and Snoring Monitoring will most likely use your phone's microphone to record snoring and coughing events during sleep. It is worth noting that the Google Nest Hub already offers these features. The device uses Motion Sense (based on Soli Radar) to track your sleep, measure your breathing, and analyze alarming sounds such as coughing or snoring. Fitbit also offers a similar feature called Snore & Detect Noise on Sense and Versa 3.
According to Mishaal Rahman of Esper, this feature may be based on the new Ambient Context API introduced in Android 13. The API is likely to use Android System Intelligence to collect raw sensor data on snoring and coughing events. Rahman also suggests that these events are likely to be reflected in the Digital Wellbeing application, as the app suggests that it is a client for the Ambient Context API.
This could use the Ambient Context API introduced in Android 13, as explained here: https://t.co/c12wmUP9Ky

The Digital Wellbeing app is granted access to ambient context events, so it'll likely present snoring/coughing data to users. https://t.co/8jzUr5EDAB pic.twitter.com/OhOcFS3jAg

— Mishaal Rahman (@MishaalRahman) May 27, 2022
It is unclear whether the snoring and cough detection function will work in conjunction with a smartwatch (possibly a Pixel Watch) or not. It is also unknown whether this will be an exclusive feature for Pixels, or if it will be available for other Android devices.
You can also help Ukraine fight with Russian occupants via Savelife or via an official page of the National Bank of Ukraine.