On May 24, Microsoft's CEO Satya Nadella opened Microsoft Build 2022. He spoke about new tools for developers and the company's vision for years to come. At the beginning of his speech, Nadella drew attention to a key issue which is not "what can we do?", But rather "what does the world need from us?" This seemingly small difference in approach will have a strong impact on the work of developers in the near future, as Microsoft seeks to create a single ecosystem that will allow developers to create their own platforms. All thanks to the combination of many solutions in one.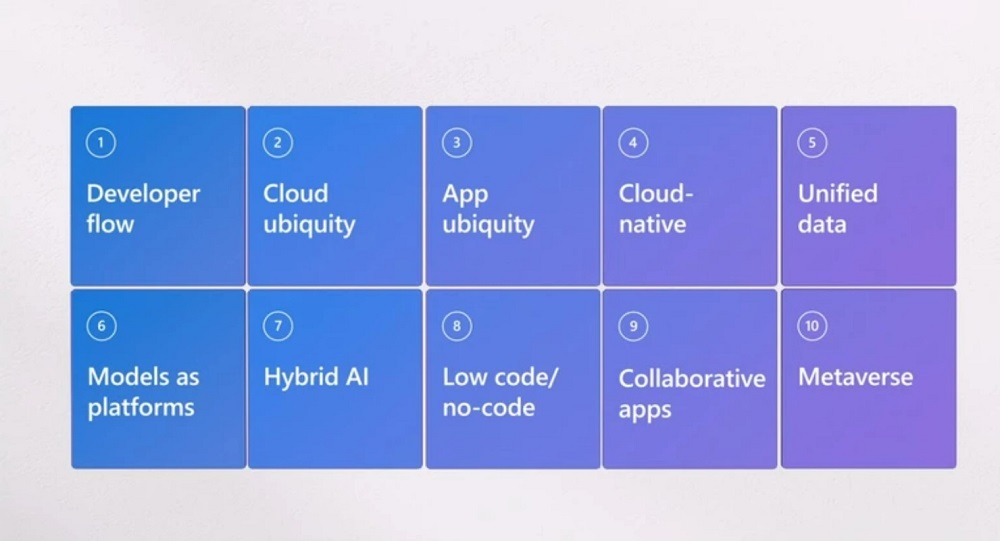 During his speech, Nadella touched on many aspects of the developers' work in today's world. He spoke not only about tools that make work easier but also about quick access to data, the ability to analyze it, and data security. All of these issues are crucial to Microsoft, which has spent a lot of time looking for the best solutions to them.
Some experienced developers, like Denver app developers, would have been of great help in solving their problems.
Read also: Windows 11: First Impressions of the New OS
Github Copilot and other services
Let's start with the new tools for developers, such as the Github Copilot service. Thanks to AI, it can offer coders not only the commands to be included in the code but the whole portions of the code. Another tool that will help in creating websites is Power Pages, thanks to it even users who are unfamiliar with coding will be able to create modern and, above all, secure websites. The Power Pages tool will be part of the Power Platform, which will allow you to quickly create applications even from projects drawn on a piece of paper. Once photographed, the Express Design tool recognizes objects and allows you to, for example, quickly add buttons to an application.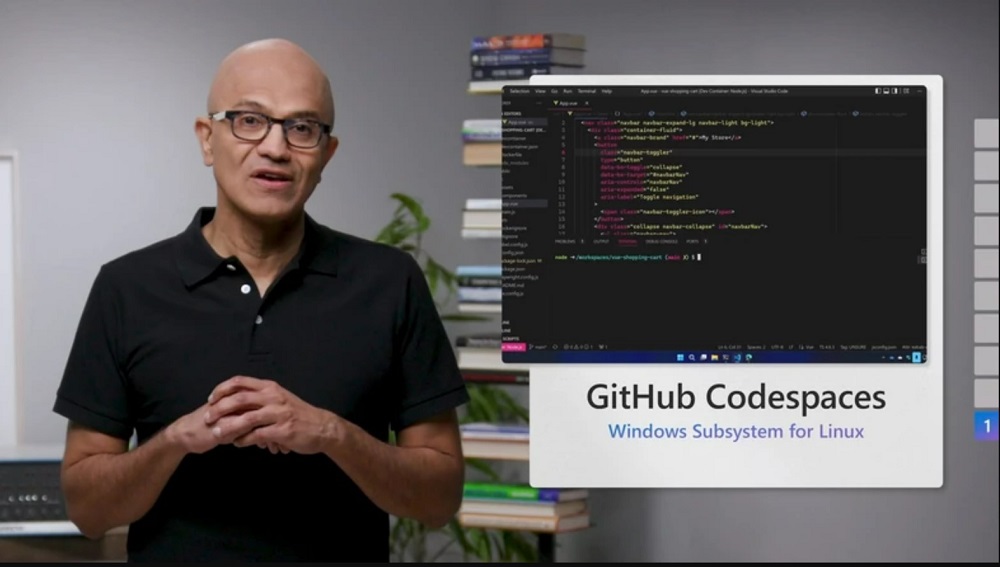 The cloud and the ability to work simultaneously on remote machines and locally on a PC are also important to Microsoft. According to Nadella, the environment offered by Microsoft is the best for such work due to reliable infrastructure, useful tools, and minimal delays in access to data. Their safety is also important. It should be guaranteed by the solutions of Azure DCsv3 virtual machines with Intel SGX. One of the challenges faced by those working in the cloud is the analysis of, at times, huge data sets. The Microsoft Intelligent Data Platform will help solve this problem. This is a platform that not only allows you to easily collect, process, and combine data in an easy way. It will also protect them from various types of cyber threats.
Read also: Apple, Google and Microsoft are promoting the password-free login
Project Volterra: Microsoft's Mac mini?
Another announcement from the head of Microsoft is the Volterra project. The device will be available later this year and is designed to study scenarios related to AI.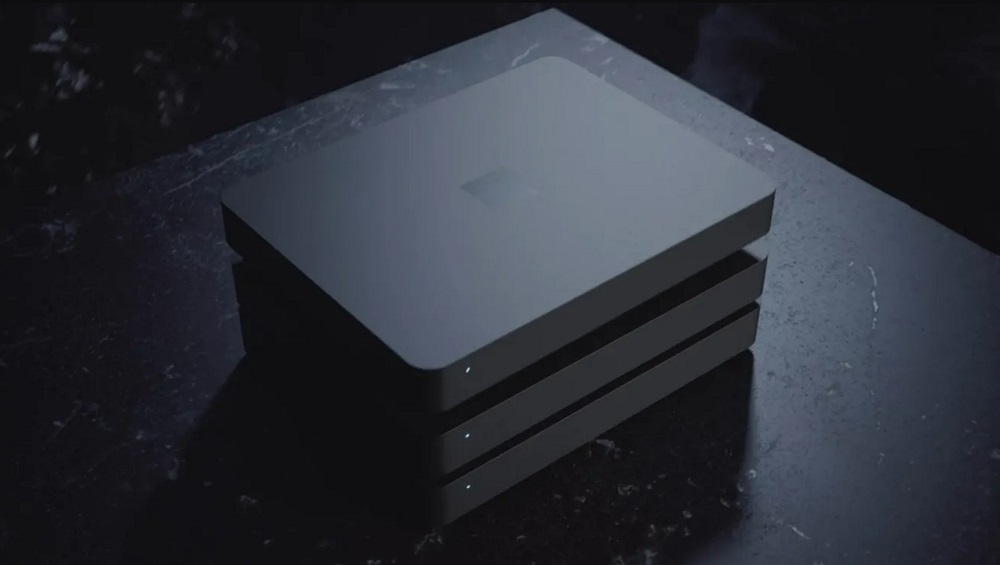 When Apple announced the transition to its own ARM chips, it created a mini-computer for developers, and just six months later a new Mac mini was released. Microsoft has prepared a similar tool for software developers. Although at its heart is not Microsoft's in-house chipset, but an uncertain model from Qualcomm. Probably unreleased Snapdragon 8cx Gen 3.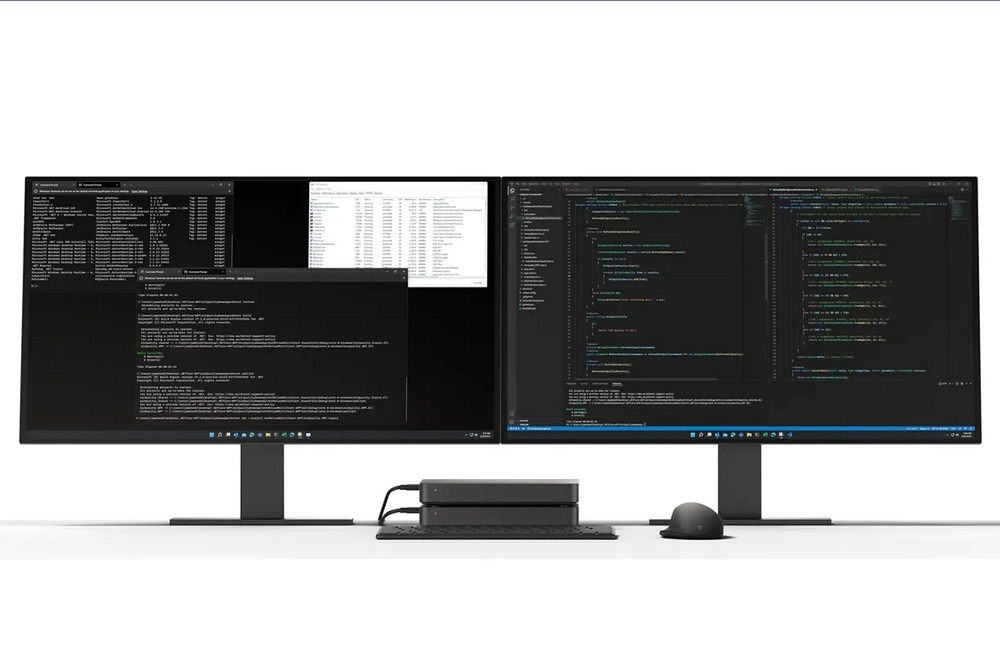 This Snapdragon SoC contains not only a powerful processor but also a neural unit that developers can use to create apps using AI. If the developer needs more power, he can combine several such minicomputers and use their combined power.
The PC itself looks like a darker Mac mini with the Microsoft logo on top. There are three USB Type-A ports on the back, an Ethernet, DisplayPort, and a pair of USB Type-C's on the side. The body of the device is made of recycled plastic, removed, according to the developers, from the ocean floor.
The OS is the modified ARM version of Windows 11. Microsoft is preparing many different versions of development tools for it, including Visual Studio 2022, Visual Studio Core,  Visual C++, .NET6, Java, and more. We're yet to hear more about this special version of the OS.
Microsoft's minicomputer is expected to be available later this year, as is a set of built-in tools. It is unknown, whether Microsoft will introduce a consumer-oriented version of this device.
Microsoft Store Ads
Along with the developer tools, Microsoft also provides ways for Developers to earn. With Windows 11 Microsoft introduced a completely new version of the Microsoft Store. Not only its appearance has changed, but also the company's approach to its content. Nadella said that the store is now open to all applications, regardless of the platform on which they are written, but it is important that they run under the control of Windows 11.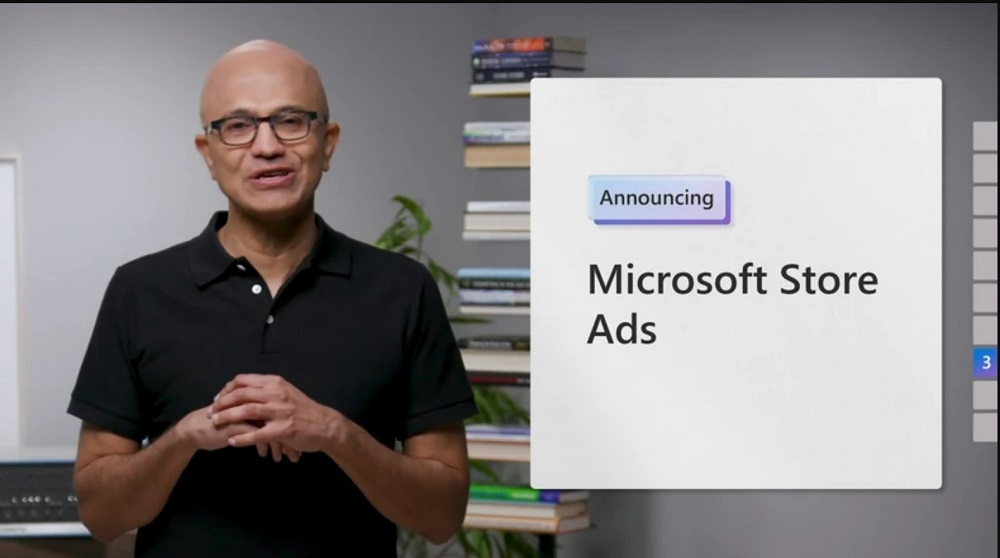 The company will also give developers more freedom in terms of earnings from advertising. It will allow, among other things, the opportunity to get up to 100% of Ad profits. I'm sure developers will love this move, and we'll see an influx of apps and games into Microsoft Store.
What's new for Windows 11?
It is clear that the Microsoft Build 2022 conference is mostly for developers. But closer to the end of the conference we've heard some news for consumers. This news is mostly about an upcoming Windows 11 update, which is almost ready for a wide rollout. So let's learn more about it.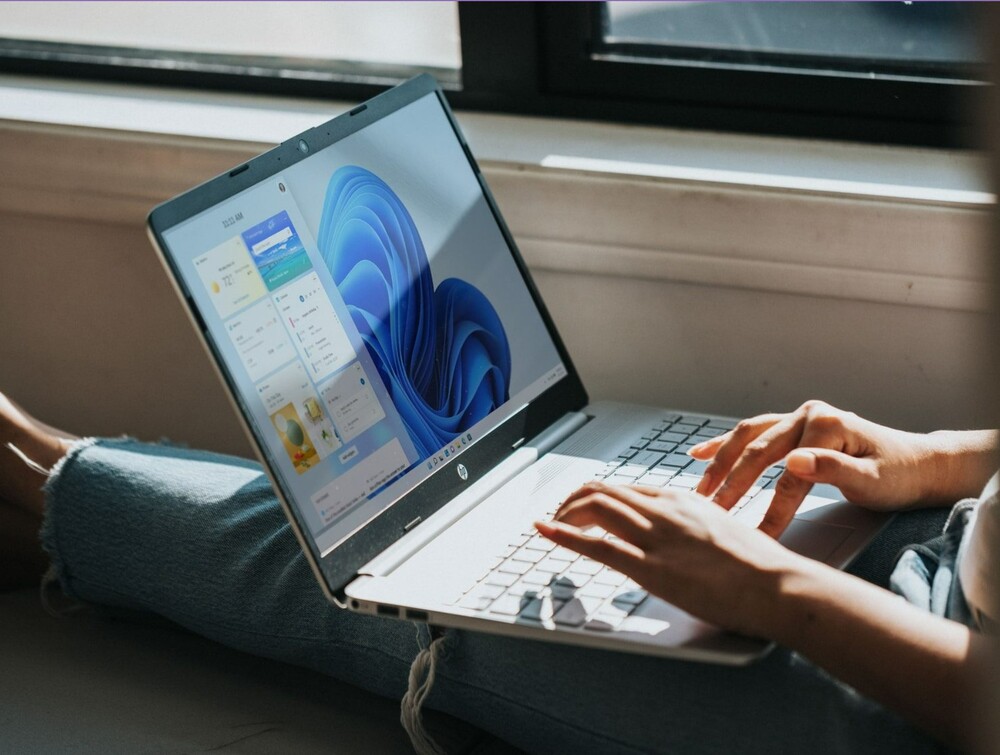 3rd party widgets support
One of the biggest announcements is about the widgets. While they appeared along with Windows 11 release, the number of available widgets and their variety left much to be desired.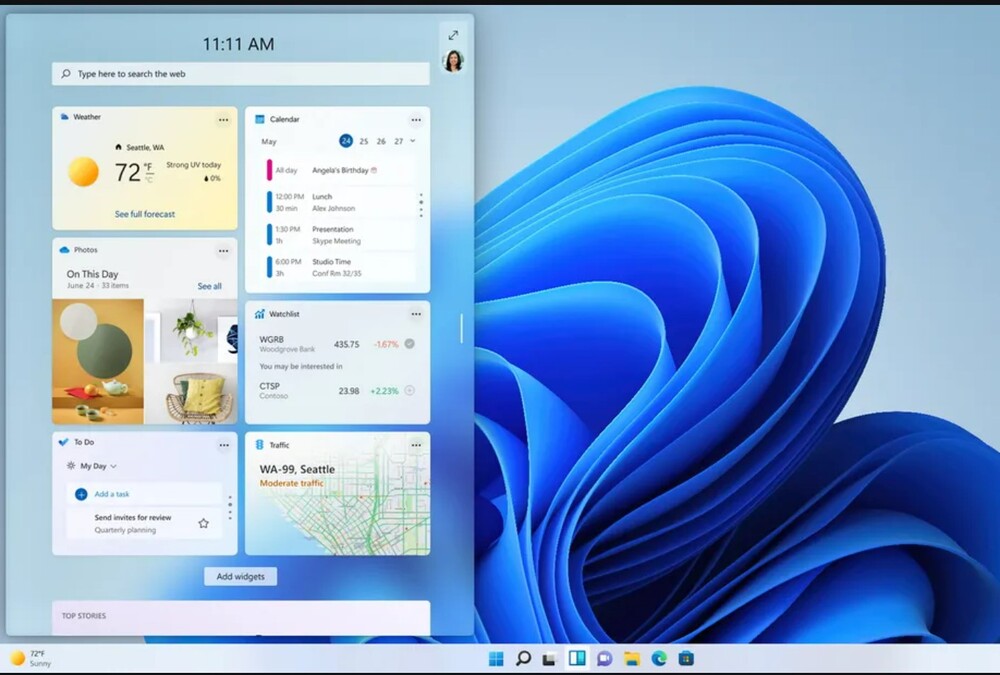 Now Microsoft finally brings 3rd-party widgets support. Moreover: it will be possible to create them as a progressive web app (like the default widgets) or usual Win32 apps.
All-new OneNote
An all-new OneNote was also introduced. Currently, there are two versions – modern and classic, included with Office. But in the near future, there will be only one. Several images shown by Microsoft demonstrate slightly tweaked UI. It maintained the ribbon bar, but it now can be "folded" into a more compact form.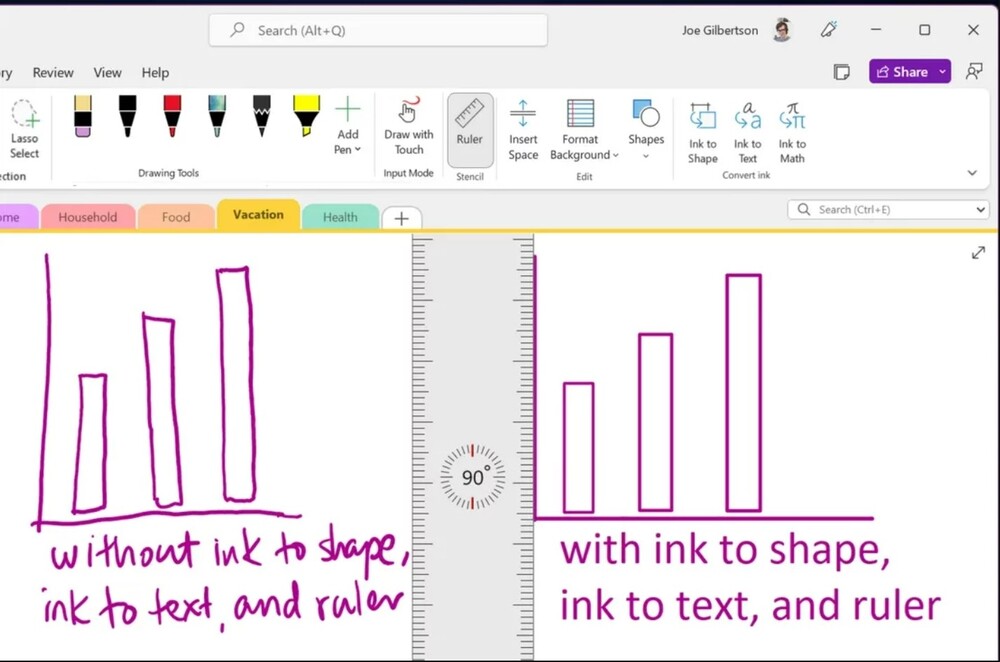 The app window now has rounded corners, an updated animation is new, and the new unread changes indicator, known from other Office apps. OneNote will also borrow drawing suggestions from its "older brothers" Word and Excel. That means that your hand-drawn doodles can now become graphs.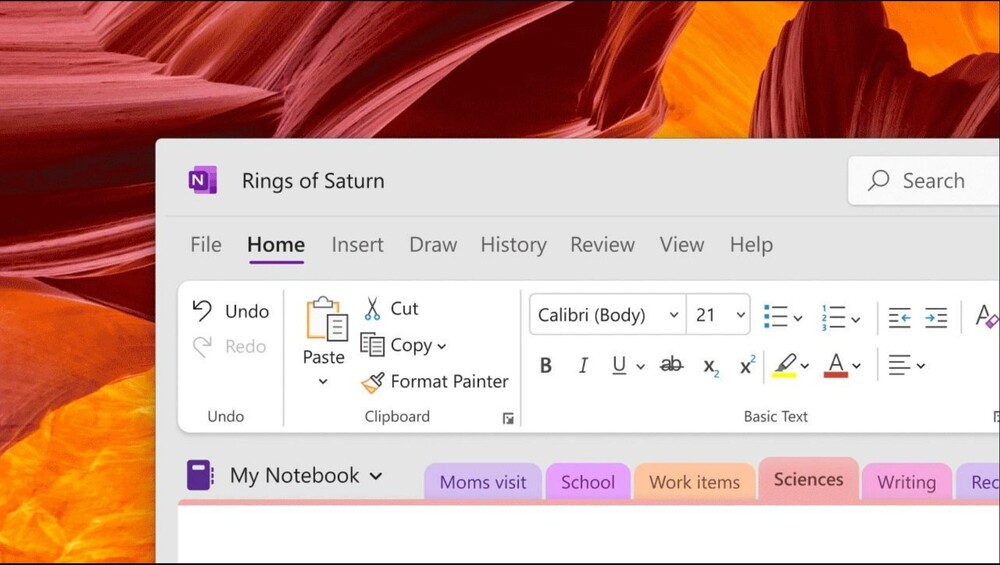 The new OneNote will also have advanced filters: annotation pages will be sorted by date created, last modified, or alphabetically. You can insert images into the notes directly from the Camera app. The application will also support Surface Slim Pen 2 with tactile feedback.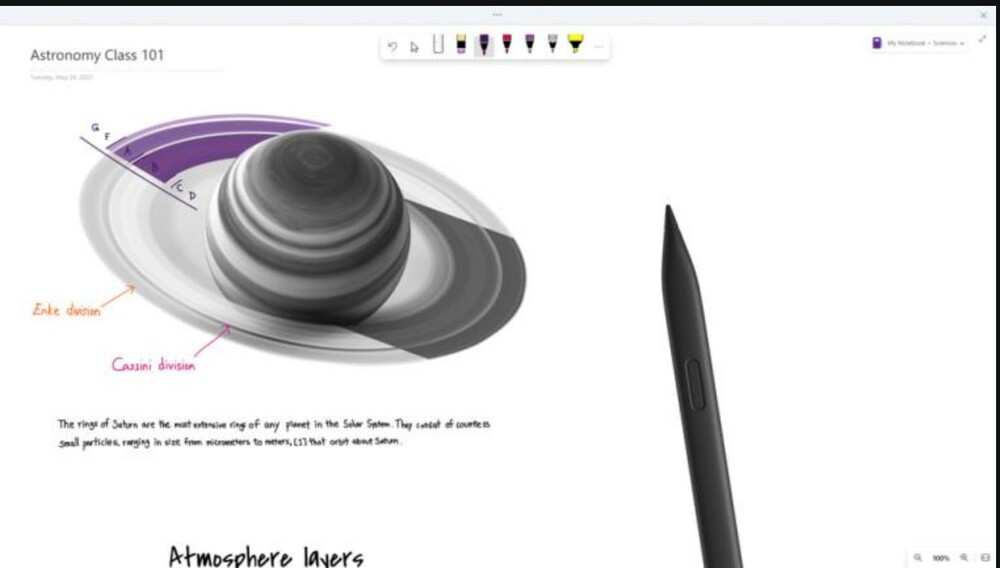 Some of the new features are already available in Office Insiders, while others are expected in the coming days. We do not yet know when the app will be released to all users.

Easier app backup and restore
It sometimes happens, that you need to make a fresh install of Windows or simply move your games and apps to another PC. Microsoft will make it easier for you, with the ability to restore apps from the cloud backup. Of course, only if all of your apps are in Microsoft Store, and likely without app settings and user data.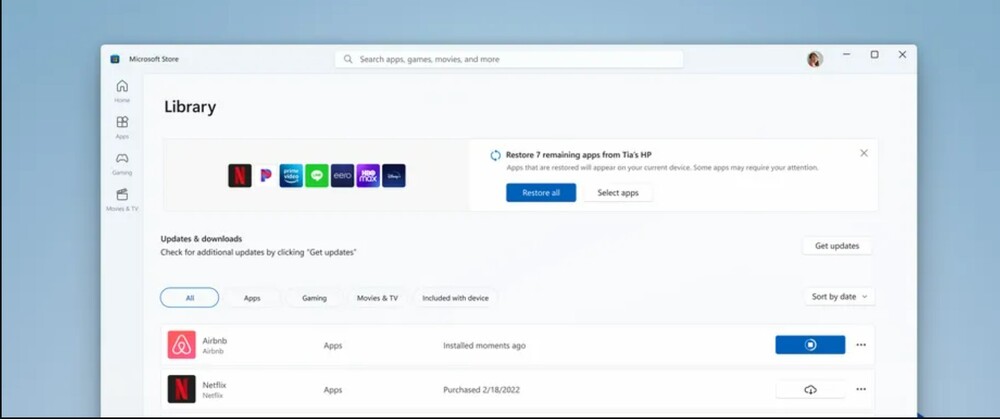 Improved app search
Microsoft boasted that in the first three months of 2022, the Win32 software library in its app store grew 50% faster year over year. To make better use of the Microsoft Store, the company is preparing a new feature to facilitate search – you will be able to search apps in the store right from the start menu or spotlight, and install them at once.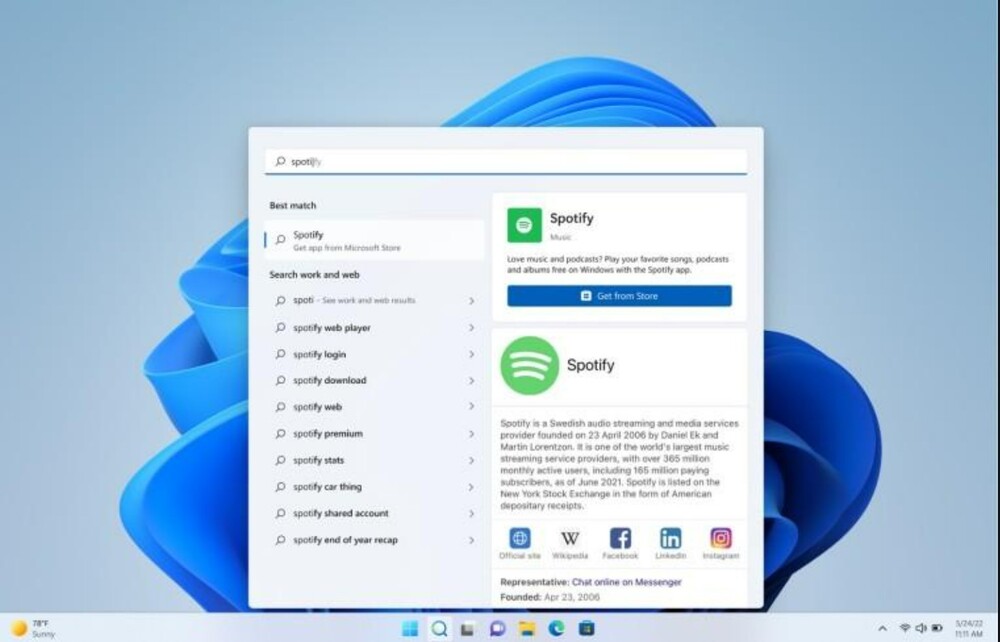 Android Apps for more countries
Microsoft also announced that it is expanding support for Android apps in Windows 11 to five more countries. Unfortunately, there is still no Ukraine among them, but if you're from France, Germany, Italy, Japan, or the UK, soon you will be able to install Android apps on your Windows machine.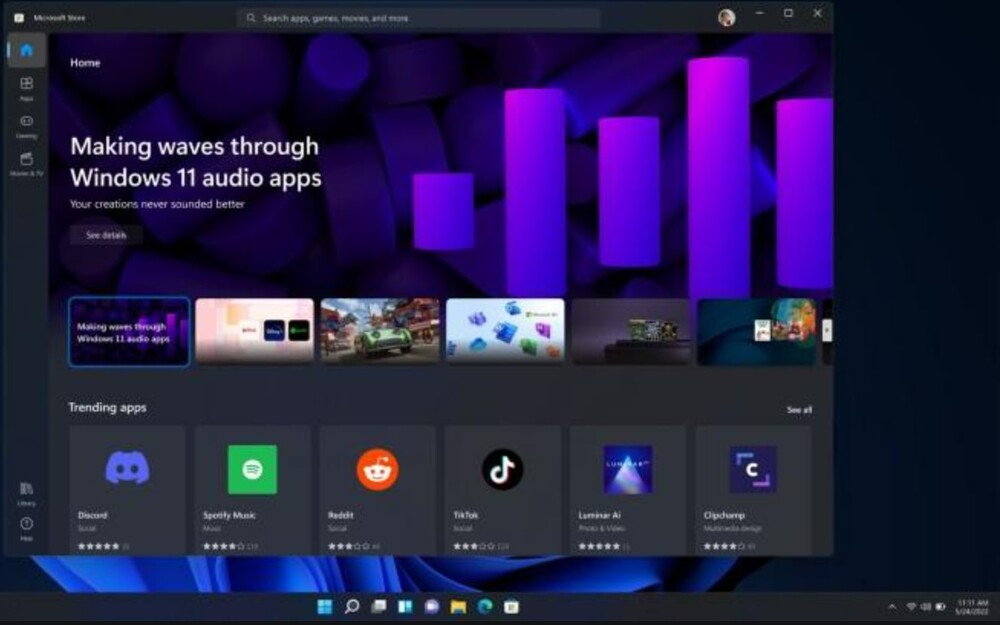 The summer update for Windows 11 is ready
Last, but not least, the next big update to Windows 11 has already been completed, as the latest test build, 22621, was certified as RTM (Release to Manufacture). Microsoft will provide this version to manufacturers, who will gradually deploy it to their consumer PCs.
Build 22621 was available for two weeks in the Windows Insider program. And notably, it lacked a watermark in the lower right corner. If Microsoft finds any bugs during testing, they will be fixed as part of an additional update. However, we can expect the next major update to apply to regular users in the coming months. In its blog, Microsoft mentions September 5, 2022, the date, by which device manufacturers must ensure driver compatibility. Therefore, it is possible that the update will be released shortly thereafter.
Updated Microsoft Teams
Many new features are also on their way to Teams Messenger, which will allow you to work in teams even better. One of these features is the Live Sharing tool, which allows each user to interact with the materials visible on the screen of each participant. You'll even be able to sign documents within Teams.
Using the Teams Client SDK through the Microsoft Fluid Framework, developers can run the Live Share tool in Teams, allowing Azure Fluid Relay to host and manage sessions at no extra cost to the development budget.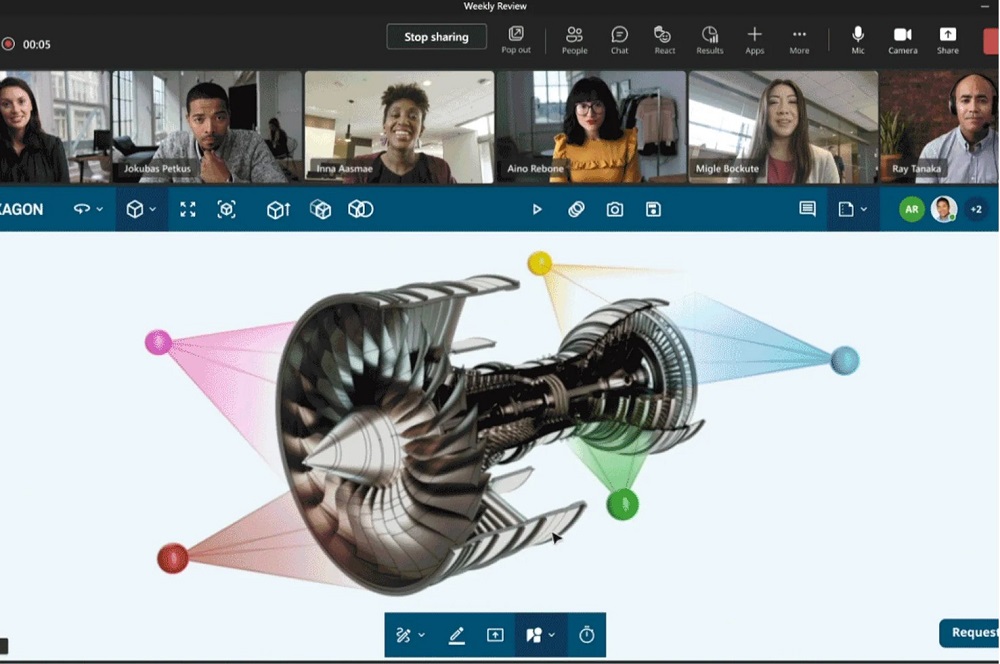 Microsoft plans to launch a new Live Share feature soon, but the company has included a downloadable preview extension for testing. Microsoft is also working with Frame.io, Skillsoft, MakeCode, Accenture, Currently Parabol, Breakthru, and other developers on first examples of Live Share integration.
The speech of Microsoft's CEO and his announcements during the keynote is, of course, only a preview of what we can expect during the in-depth presentations in the coming days. However, Satya Nadella has clearly outlined the direction in which the company will move in the near future, i.e. the creation of tools and solutions to facilitate development, work with cloud and local data, and perhaps, above all, ease of use for all, thanks to a holistic and homogeneous ecosystem that allows you to comfortably enjoy these benefits.
An interesting year for Microsoft and interesting for users of the company's products. Of course, we will definitely tell you about all the innovations on our website.
But now there is a war in Ukraine, and the whole world should know about it. We are fighting for our independence, we are fighting hordes of occupiers from the east who have come to kill, destroy, rape our women and children, destroy our cities and villages. The whole world should not be left out, because it is a struggle between Good and Evil, Light and Darkness.
Read also: