HMD Global introduced four new Nokia devices, including a rather unconventional feature-phone called 5710 XpressAudio.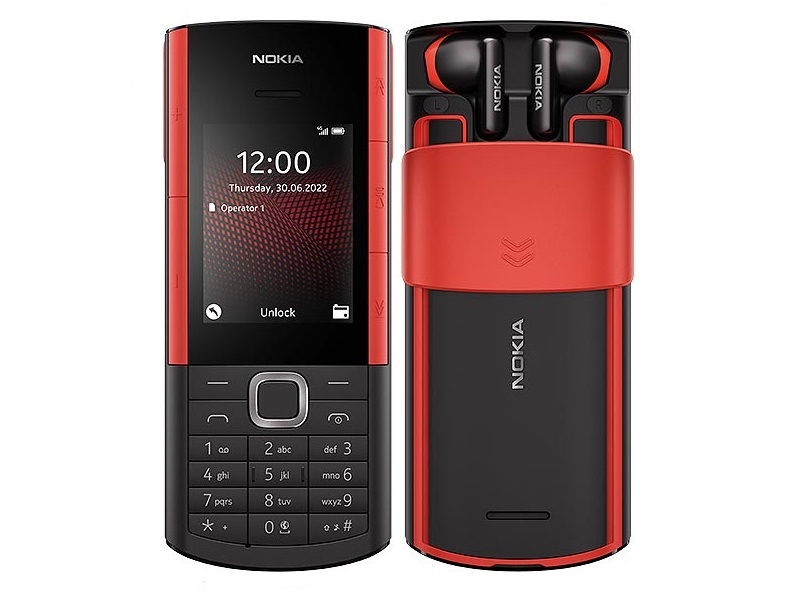 Nokia 5710 XpressAudio is a feature-phone with built-in TWS earbuds located on the back panel behind the slider cover. This is a remake of the original 5710 XpressMusic.
The feature-phone has a 2.4-inch QVGA display and a classic keyboard, sports a replaceable battery with a capacity of 1450 mAh with support for fast charging, and allows up to 6 hours of talk time and up to 20 days of standby time. 5710 XpressAudio is equipped with a dual-4G SIM card slot. According to the specs, the phone will run on a proprietary S30+ OS, has a Cortex-A7 SoC with 1 GB of RAM and 32 GB of storage, with the possibility to add 32 GB more with a help of MicroSD.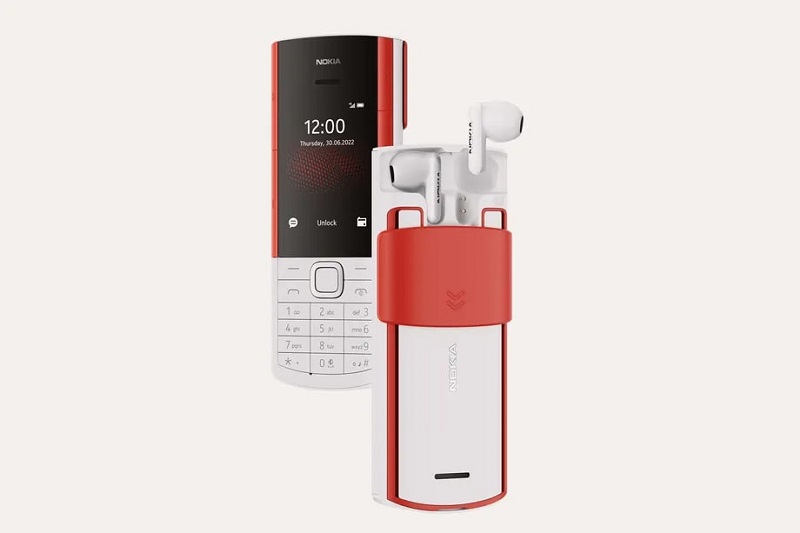 In addition, the phone is equipped with noise canceling, dual LTE standby, VOLTE support, dual speakers, FM radio and basic equalizer. Nokia has also equipped the phone with Bluetooth 5.0 for a more stable audio transmission speed and a 3.5mm headphone jack, in case you prefer wired audio. The built-in earbuds provide up to 2.5 hours of talk time or up to 4 hours of music playback without recharging.
HMD Global has also introduced 2 new devices in the "Originals" series of feature-phones. The first one is the remake of an iconic Nokia 8210, launched during Paris Fashion Week 1999 – Nokia 8210 4G.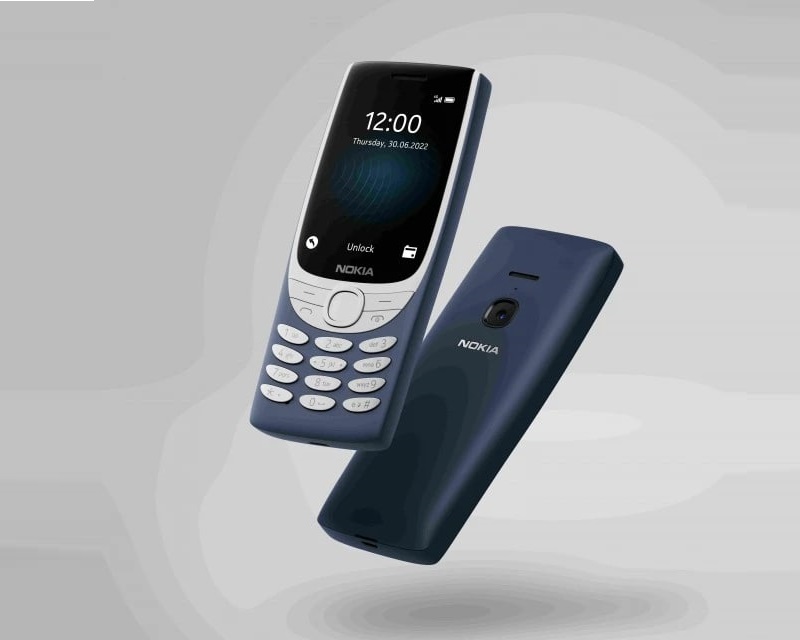 The company also revived the classic Nokia 2660 Flip from 2007. A remake received a 1.7″ external display. In addition to the feature-phones, HMD Global also introduced Nokia T10 tablet, which is a smaller version of an existing Nokia T20.
All the feature-phones will be available in the UK in the end of July. The 8210 4G and 2660 Flip will retail for £64.99 ($77) and will be available in three different colours. As for the 5710 XpressAudio, the phone will be sold in red-white and red-black colors for just £74.99 ($90).
You can also help Ukraine fight with Russian occupants via Savelife or via an official page of the National Bank of Ukraine.